15 Wedding Movies Every Bride Must Watch
29 April 2019
When you're in the throes of planning your big day sometimes you just want to lose yourself in a good movie. And let's face it, is there anything better than a wedding rom-com? Whilst there are plenty of great movies of people doing the walking down the aisle thing, these are definitely classics to add to your list right now…
Father of the Bride
If you don't watch this are you really a bride? When you're in the midst of wedding planning craziness you'll identify with all the mishaps George Banks (played by Steve Martin) has to go through and the cute-as-a-button storyline will have you counting down the day till your own big day.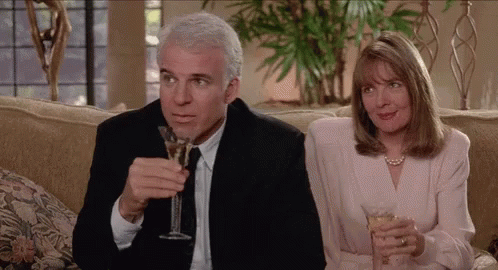 The Wedding Planner
J.Lo stars as the world's hottest wedding planner in this movie and will have you rooting for her to end up with the groom (played by a super young Matthew McConaughey) and not even feel remotely guilty about it.
Bride Wars
Come for Kate Hudson and Anne Hathaway, stay for the over the top bridezilla antics.
Bridesmaids
Gather your own bridesmaids around and make a night of watching this movie. Melissa McCarthy alone makes it worthwhile.
27 Dresses
Katherine Heigl gives 'once a bridesmaid, never a bride' a new meaning in this flick. Throw in a little sibling rivalry, a love triangle and a lot of James Marsden and we're sold.
Wedding Crashers
Who would've thought watching Vince Vaughn and Owen Wilson crash weddings would bring so many LOLs? As a bonus, there's plenty of wedding/real estate porn to enjoy and Isla Fisher is pure unadulterated gold.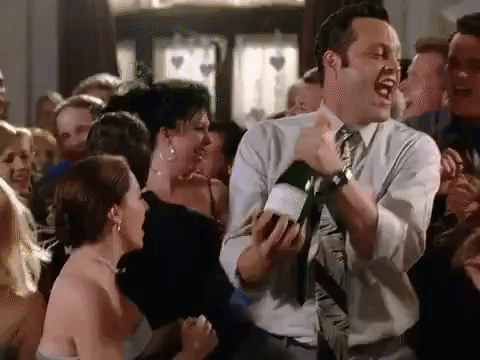 Muriel's Wedding
OK so it's not a wedding movie as such but this Aussie classic still makes the cut for its plethora of iconic quotes, ABBA songs and a young Toni Collette and Rachel Griffiths totally stealing the show.
The Wedding Singer
The awesome 80s music combined with Drew Barrymore, Adam Sandler and the rapping granny make this movie a good time.
My Best Friend's Wedding
Enjoy Julia Roberts at her absolute rom-com best in this movie that's guaranteed to give you all the feels. We challenge you to watch the iconic restaurant scene and not sing along.
My Big Fat Greek Wedding
If you're worried about your quirky family, you ain't seen nothing like bride Toula's relos…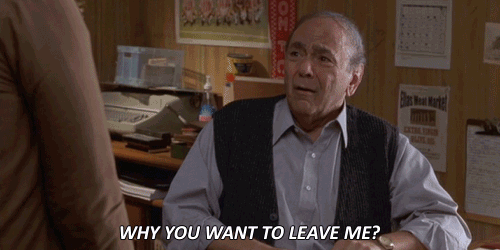 Sweet Home Alabama
If you haven't swooned over the proposal scene in Tiffany & Co in this movie you're seriously missing out. Reese Witherspoon brings all the charm as an up-and-coming fashion designer, whilst Josh Lucas and Patrick Dempsey make for double the eye candy.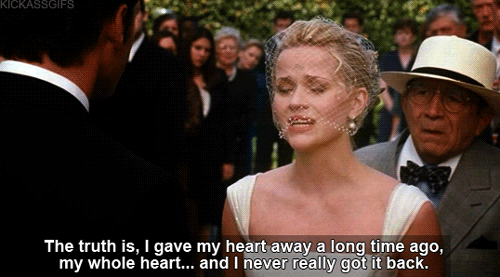 Four Weddings and a Funeral
What would a romantic movie round-up be without a little Hugh Grant action? Enjoy everyone's favourite floppy-haired leading man at his charming Englishman best as he pursues his perfect match one wedding at a time.
Runaway Bride
A lesson in waiting to marry someone who truly loves you for you, Julia Roberts plays a bride who gives cold feet a new meaning…until she unexpectedly meets a guy who just might be The One.
Made of Honour
Hello, McDreamy! Patrick Dempsey is a playboy who realises that he's in love with his best friend but might have left it too late as she's engaged to someone else. Cue obligatory hijinks to win her back.
The Proposal
Sandra Bullock and Ryan Reynolds make an adorable pairing in this movie but the clincher is there's a scene where Ryan walks around shirtless. You're welcome.

Tania Gomez.