WTF Is Retinoid And Why Does Kim Kardashian Love It So Much?
01 August 2019
Do you know who screams relatable? Kim Kardashian. She's just a humble businesswoman who has the occasional brush with fame, and it turns out, she's just as obsessed with The Ordinary as the rest of us.
Okay, so only one of those three things is true and you know what, that's fine. We can't all be Kim Kardashian, but for $18.95, you can get one step closer.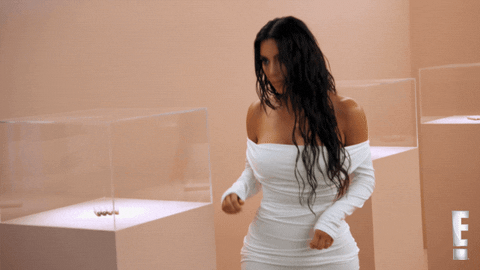 'How?', I hear you ask. Let us introduce you to The Ordinary's Gran Active Retinoid 2% Emulsion. Sounds fancy right? It is and we've got the down-low on exactly what it is and why it belongs in your new skincare regimen.
This superstar prod is a retinoid active, part of the age-defying vitamin A derivative family. You've probably seen it's slightly less refined older sibling, retinol, around before. While most retinoids and retinols get a bad rep for being irritating (ever heard of the retinol uglies?), The Ordinary's emulsion is designed to make the serum gentle while still providing the same treatment.
The actual formulation is easily recognised by the skin so it makes it super easy to absorb. If you're not so into the anti-ageing properties, that doesn't mean this product isn't for you. It can also treat skin conditions like pigmentation and acne.
So how do you use it?
Simply apply a couple of drops to your face in the PM. It's best to apply it after your serums but before you move onto heavier moisturisers like creams and oils. Boom, you're basically a Kardashian now.
While Kim K is a fan of the 2% formula, if you're already pretty comfortable with vitamin A, you can go ahead and give the Gran Active Retinoid 5% Emulsion a crack.
Hot tip: Like retinol, retinoid can make your skin more sensitive to the sun. It is super important that you use a broad spectrum SPF when using these products in your skincare routine (even if it's your nighttime regimen).