Boujee Products That Will Make You Happy
23 July 2018
How good is the word boujee, I bloody love it. You know what isn't boujee though… the word bloody 😂
Even if you're not living your best boujee life (I sure as hell am not, I 100% just ate toast for lunch to save some $$$ #chic), you can still inject a slice of bouj into your life. Boujee things don't necessarily have to be expensive, they could just look super luxe or be made with something fancy AF. Here are my fave boujee (say boujee one more time Kel) prods I'm currently loving more than the word itself. Boujee. 
Kat Von D Studded Kiss Creme Lipstick- Guys the house for these creamy bullets are studded. STUDDED.
Bouj Rating: 3/5 
Ermenegildo Zegna Florentine Iris – This gorgeous unisex fragrance is a blend of three iris varieties to reveal earthiness and warmth. Uplifting and crisp, Italian bergamot weaves through the heart of this masterwork, adding a sophisticated freshness.
Bouj Rating: 5/5 It was developed by developed by one of the worlds most esteemed noses, Jacques Cavallier.
Charlotte Tilbury Brightening Youth Glow – It's formulated with pearly pigments that bounce light of your skin.
Bouj Rating: 3/5 
Medik8 r-Retinoate Youth Activating Cream – 8 TIMES (YES, 8) more powerful than retinol (which is one of the most powerful ingredients in skincare).
Bouj Rating: 5/5
Trilogy No.15 Beauty Oil – The formula is made up of 15 essential oils sourced from all over the dang world. Srsly, that's not marketing, 1 is from Hawaii and another from Africa.
Bouj Rating: 4/5 
L'Oréal Paris X Balmain Lipstick – You know anything designed by Balmain (pronounced 'bal-MAH-n' #funfact) is going to be amazing. These look and feel way more expensive than they actually are.
Bouj Rating: 4/5 
Napoleon Perdis Anti Pollution Milk Toning Essence – Having the word essence in products immeditaly makes me think it's wildly unnecessary. But they feel so nice on your skin!
Bouj Rating: 4/5  So unnecessary yet lovely to have. 
Jurlique Nourishing Cleansing Oil – Nothing feels boujeer than washing your face with an oil and this new cleanser is luxe AF on the skin. 
Bouj Rating: 5/5  Using a $50 oil to take off your makeup seems extra AF. And I love it.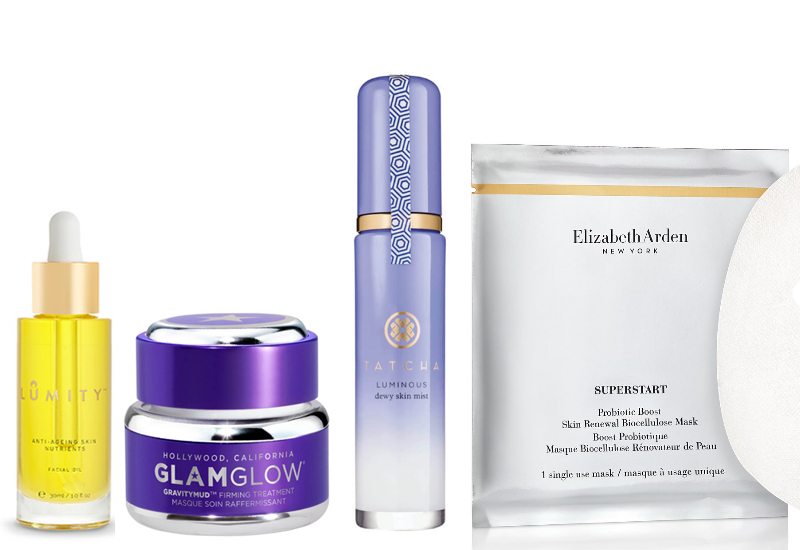 Lumity Natural Anti-Ageing Facial Oil – There's a bit of a trend with oils I've just realised! This is so soft on the skin, if it's boujee enough for Margot Robbie and Meghan Markle (their makeup artist uses it on them on the reg), it's sure as hell boujee enough for me!
Bouj Rating: 4/5 
GlamGlow GravityMud Firming Treatment – The boujee of all masks, this looks like you've been foiled in pure silver once applied. Plus, it actually works.
Bouj Rating: 4/5
Tatcha Luminous Dewy Skin Mist – Spending $70 on what is effectively a nice face mist (i.e water) is as boujee as you can get. I love it and my dad says it's the most expensive water he's ever heard of… 🤷
Rodin Luxury Body Oil –
 An ultra-luxurious body oil composed of an aromatic blend of 11 essential oils that a) feels lovely on the skin (I tried it in-store, I would expect better skin if I owned it) and b) costs almost $200.
Bouj Rating:

5/5  These are NOT your regular bath salts people. 
Tom Ford Soleil Blanc Shimmering Body Oil – Yes I am aware half of these boujee products are oils, what can I say, I like em' oily! This body oilo leaves what looks like flecks of gold on your limbs. It's PHENOM.