How To Choose Your Perfect Wedding Day Fragrance
31 July 2019
As a fragrance lover, I'm obsessed with finding my 'perfect' wedding day fragrance. Way more obsessed than finding say, my perfect shoes. Everyone relates to scent differently, but for me, I have a really strong sense of synonymy with moments in my life and the fragrance I was wearing. For some, it might be a song that reminds them of a particular time in their life, but for me, it's a scent that takes me back. As I've gotten older, I ensure I have a new fragrance before any special occasion or holiday.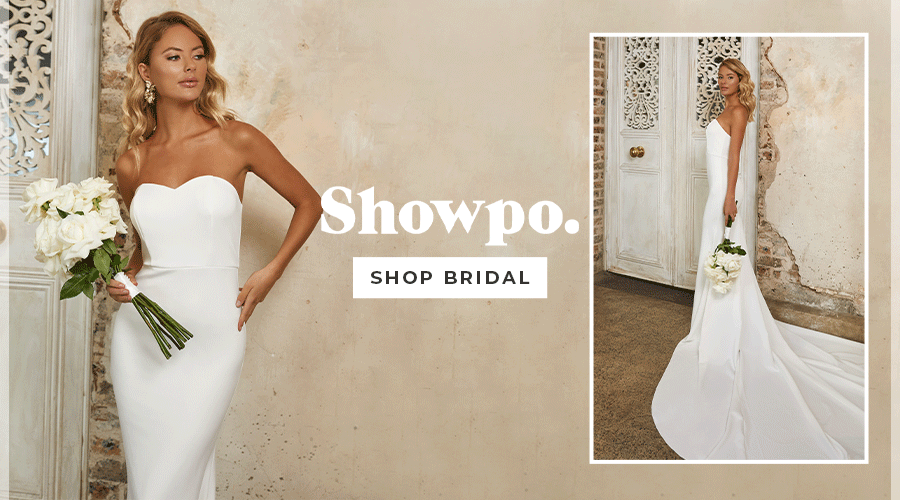 Sedbury by Parfums De Marly was my choice for a European summer holiday last year. Whenever I smell that burst of mandarin, anchored with deep jasmine notes, I'm taken back to wandering around the cobbled streets, the sun beating down on my shoulders. When I smell Gyspy Water by Byredo, I am taken to NYC. I think of Ubers and meetings and martinis and it makes me so so happy to smell it and be reminded of that work trip. Narciso takes me to Bali, a ridiculously heavy fragrance for such a tropical getaway, but the memories are as fresh as yesterday when I spritz that headiness on my wrist. Lovely by Sarah Jessica Parker takes me back to my uni days and Poison by Dior reminds me of clubbing in Sydney's Kings Cross.
While I'm yet to find my wedding day scent, I've found some fab options below for you so keep reading…
UNISEX 
My girlfriend and her husband both wore the same fragrance on their wedding day. Now, they share a bottle for special occasions. It will still smell slightly different as your hormones, skin and sweat change the fragrance but it's a really intimate touch to be wearing the same scent. 
Gucci is launching their very first 'inclusive and genderless' fragrance next month and it's the perfect mix between light and heady enough to stick around. You'll be able to get a whiff of 'Memoire' at most good department stores in September for about $180 per 100ml (EDP).
Tom Ford doesn't do fragrance (or lipstick TBH) half-assed and 'Oud Wood' is no exception. Warm, distinctive and sensual; the 50ml EDP is available online for $340 (yes it's $$$ but you don't need to scrimp on your wedding day).
FLORAL 
For our traditional brides, floral fragrances are pretty and feminine while still having enough gusto to stick around for the day. Just remember that an EDP will last a lot longer than EDT as the concentrate of pure perfume is higher. 
The winner of the most perfect traditional bridal fragrance has to the OG 'Chloe Eau de Parfum' by Chloe. A fresh and feminine fragrance, the scent takes classic rose and ingeniously translates it into a vibrant perfume with hints of peony, lychee and springtime freesia. 50ml will set you back $185 from department stores or online.
'Red Roses' is Jo Malone's essence of modern romance. A voluptuous blend of seven of the world's most exquisite roses. It unfolds like a bouquet of freshly cut flowers with a slight hint of lemon – keeping it fresh. The 100ml cologne comes in a perfectly pretty bespoke bridal bottle for $220.
If you like more non-traditional floral fragrances, you'll love Jo Malone's 'Peony & Blush Suede' offering.  Luxurious and seductive, the fragrance features an exquisite mix of peonies, red apple, jasmine, rose, gillyflower, and of course, blush suede (I don't actually know what this is but it's good). Also $220 for a bespoke 100ml bottle.
ORIENTAL
A popular choice for brides, oriental fragrances generally contain notes that last longer on the skin (think anything in the wood family). Generally very unique and sensual; oriental scents are perfect for those who love to sniff at things like vanilla, musk, tobacco etc. 
Notes of jasmine, cocoa, tonka, almond, coffee and tuberose make up Carolina Herrera's 'Good Girl' EDP, a boldly sophisticated scent, which is ultra-feminine and powerful. $215 for an 80ml limited edition bottle, it's a scent you can wear anywhere afterwards (but don't, save it for spesh occasions remember). 
You don't want to cause a scandal on your wedding day but you sure as shit can smell like one in Jean Paul Gaultier 'Scandal' EDP.  Another 80ml bad boy, this $179 bottle of honey, tuberose, sandalwood and tonka beans is sure to turn heads – and not just cause you're wearing a big white dress! 
The new Paco Rabanne fragrance, 'Pure XS For Her', is basically sex in a bottle. Perfect for the brides who want to see their new hubs squirm early on in the day, this fragrance will have him (or her) wishing away the day so they can consummate this shit. An EDP will cost you about $160 for 80ml. 
While brimming with floral notes, I'd still put REPLAY'S new 'Signature Secret' fragrance in the oriental family, thanks to the warm and woody nuances of the base notes, sealing the scent's sensuality. Perfect for brides looking for an EDT that won't break the bank, the 100ml damage is only $69 (and can be found on special on the reg).
Helmut Lang's signature EDP is sensual and ephemeral. Powder gives way to a deep, musky soul with deeper floral top notes of lavender, rosemary and orange tree.  100ml bottles are $289 and it's one of those 'under the radar' fragrances that not a lot of your friends have probably spritzed.
'Amber Musk' is (in my opinion) the most delicious fragrance AERIN offers. It's a warm, inviting perfume that blends sensual florals, distinctive amber and creamy musk. It lasts for AGES on your skin so the $180 price tag for a 50ml EDP is well worth it.
FRESH 
Fresh probably isn't the first fragrance family you might think to look (well, sniff) into, but as long as you steer clear of traditional fresh fragrances (anything with lemon, green tea or aqua in the name), there are still heaps to choose from. Now don't discredit traditional fresh fragrances for 'normal life' (Elizabeth Arden Green Tea EDT is my fave work scent and costs $19), they just don't have the heavier notes that allow the fragrance to stick around for a while, meaning they wear off quite quickly. Not ideal on your wedding day.  
The cult-favourite 'Gypsy Water' by Byredo is fresh yet woody; iconically fused into a truely enchanting aroma. Laced with notes of bergamot, lemon, pepper, juniper berries, incense, pine needles, orris, amber, vanilla and sandalwood – it's a fragrance you'll be remembered by. Get your 100ml EDP for $297.
'Sedbury' by Parfums De Marly is pricey ($342 for a 75ml EDP) but worth every cent for its mouth-watering notes of mandarin; anchored and strengthened with jasmine. If I didn't already have this as my 'Euro 2018' fragrance in my olfactory memories, it would be my pick for the big day.
A tantalising and lovely fragrance, 'Néroli & Orchidée' by L'Occitane is a harmonious blend of flowers, offset by the fruity burst of orange and peach. At $86 for a 75ml EDT, it's worth splurging on the body products too, so you can layer the fragrance and help it last.
The new fragrance 'Dans Ma Bulle' by Carven, is a unique blend of freshness, fantasy and sensuality. Pick yourself up a 100ml bottle for $139 and smack your bridesmaids away when they try and get their mitts on it.
If you're really not into fragrance but want to smell nice in a subtle way (I'm mean no one wants to smell like B.O on their wedding day), I would suggest a body oil! The
'Soleil Blanc Shimmering Body Oil'
by Tom Ford leaves a BEAUTIFUL soft fragrance while also making your skin look delicious. Just be careful it's dry before you put on your dress!
A 100ml bottle is $135 and looks stunning on your vanity.
Unqualified nose - Kelly McCarren.