ICYMI, everyone's cult-favourite beauty brand, Benefit Cosmetics, just landed on Showpo. And, no word of a lie, our office brow game has levelled up ever since. So it's no wonder why our HQ cannot stop raving (and arguing) over which are the best Benefit Cosmetics products that belong in every beauty bag. In fact, we'd go out on a limb and say if your stash doesn't have these 10 products, it's incomplete.
Hoola Bronzer
Anyone who's been near Hoola before should not be surprised that this beauty buy tops the list of best Benefit Cosmetics products. Not only is it a universally flattering shade, but the babes from Benefit told us that the soft, square packaging actually has a super useful purpose. This is one bronzer that won't meet the fate of all the others before it if it's dropped, it won't shatter. Go ahead and let a four-year-old throw it at a wall if you're game.
"I love the Benefit Hoola Bronzer because it's the perfect neutral shade and doesn't throw too much warmth or cool tones on my skin. It's also one of the only bronzers on the market with absolutely zero shimmer meaning you can use it as a crease shade or for contouring. Who doesn't love a multi-use product!" – Kelly, Content Kween
"Hoola gives me cheekbones I don't have." – Jen, Brand Campaign Coordinator
Precisely My Brow
Anyone who knows brows knows this Benefit product. It's got a pencil on one end and a spoolie on the other and comes in every shade under the sun. Trust us, it's a game-changer.
"I fall in love with the Precisely, My Brow Pencil over and over again! For a gal not naturally graced with the eyebrows of a Delevingne, this brow pencil helps me fake it till I make it," – Emma, Social Media Coordinator
"Such a fine tip that's super easy to use for both natural/night time looks, plus I love the spoolie brush at the end for softening everything, I can't go wrong with it!" – Tiziana, Studio Manager
"I have naturally quite full brows naturally except for the tail. This is the best product to create fine strokes of hair towards the end of my brow to really nail my look," – Clare, Influencer Marketing Coordinator
Bad Gal Bang Mascara
The latest mascara in Benefit's repertoire, Bad Gal Bang, is already a firm fave. One sweep through your lashes and you'll realise why.
"I was a cult user of Bad Gal Mascara back in the day and when it was discontinued, my 14-year-old self was TRAUMATISED. When Benefit relaunched this mascara last year I was sceptical because the brush and formula were different. However, once I tried it, I rushed out to buy the full size straight away," – Clare, Influencer Marketing Coordinator
"BadGal BANG mascara genuinely makes my eyelashes look so much thicker and fuller. Also, it doesn't smudge off when I get all sweaty at the gym or in the sun (lovely, I know)," – Tara, CRM Specialist
"My lashes have never looked this crazy long/voluminous with any other mascara, I get so many compliments on them!" – Tiziana, Studio Manager
Roller Lash Mascara
Personally, this is my holy grail Benefit product and actually the first one I ever owned. My fiancé has very naturally long lashes. They're so long they touch the lenses of his sunglasses when he wears them. Mine, in comparison, may as well not be there unless I use Roller Lash. Instead of just lengthening and darkening, this mascara actively curls my lashes actually making them standout.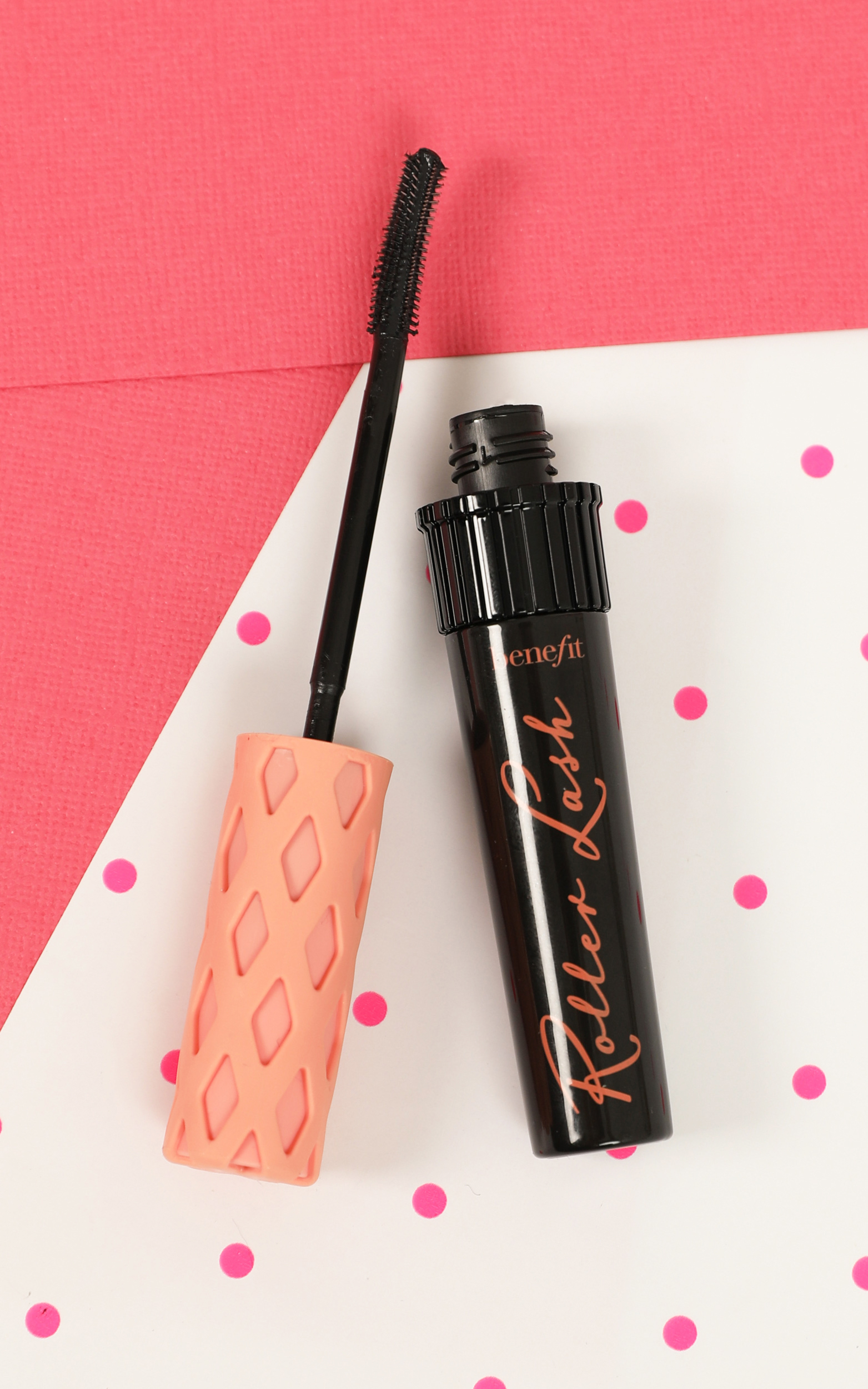 "I heard about Roller Lash Mascara for years from Jeffery Star and when I tried it I was shocked. I always hate spending money on  mascaras but I will always purchase this one," – Clare, Influencer Marketing Coordinator
24 Hour Brow Setter
I'm a set and forget kind of gal which is why I've made friends with the 24 Hour Brow Setter. No smudges, no fading, no eyebrows around your chin at 3pm. Obviously, this has to be in the top 10 best Benefit Cosmetics products.
"24 HR Brow Setter 100% locks my brows in place. I'm a massive fan of the "soap brow" trend and with this guy I can achieve the same look super quickly and without any residue!" – Tiziana, Studio Manager
"This is the only brow gel that I will ever use. I love this product as it truly does what it says. It keeps your brows set all day and it works with so many different products," – Clare, Influencer Marketing Coordinator
Gimme Brow
Lazy girls meet your match. Gimme Brow takes all of about three seconds to apply but the results look like you spent hours finely honing your brow shape.
"Gimme Brow+ honestly changed my life. I go to the gym most mornings (humble brag) and this little wonder gel gets me to work on time. 15 seconds and my brows are done! Plus with a little bit of back brushing the extra fibres make my brows look far fuller than they have any right too," – Emma, Copywriter
"This is hands-down the best tinted brow gel I have ever used (and it's so cute!). I used to work in makeup and this product does not compare to the 50 others I've tried," – Clare, Influencer Marketing Coordinator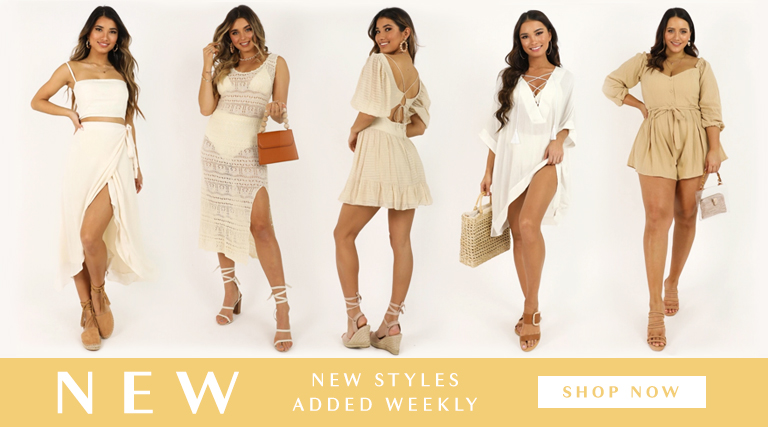 Porefessional Primer
It's super unusual for a primer to make any 'best of' lists but trust us, Porefessional belongs with the best Benefit Cosmetics products. Unsually for a primer, it suits all skin types and doesn't feel waxy on the skin.
"I'm not a massive fan of primers but I make an except for the Porefessional Primer. The consistency is so nice and it smooths out my skin like nothing else," – Gemma, PR Manager
"I thought I loved the Porefessional Primer but then I met the Porefessional Pearl Primer and my allegiance changed. It gives you that beautiful dewy finish without compromising on staying power," – Emma, Copywriter
Goof Proof Brow Pencil
This product is exactly what it says on the tin, goof-proof. As I certified goof, I would know.
"I have a chickenpox scar in my left eyebrow which makes me look like I have a gangster slit in my brow. Not really a vibe in 2019 but the Goof Proof Brow Pencil covers it up a treat," – Gemma, PR Manager
Hoola Lite
Pale lasses rejoice! You're no longer locked out of the contouring game with this game-changing additional to the Hoola range.
"I love the O.G. Hoola in the summer months but when winter rolls around it is far too muddy for me. You can imagine my relief when Benefit came out with Hoola Lite. It's got the same non-shimmery quality of the original and just enough of a bronze hue to make my skin look alive when my fake tan fades," – Emma, Copywriter