10 Transeasonal Pieces To Get You Through The WTF Months
'Cos the weather just can't make up it's damn mind... ☔️⚡️☀️
It's that time of year again where the weather is acting more erratic than a toddler on a sugar high.
One minute we're hitting a fab 26 degrees (that's 78 Fahrenheit for our American friends out there) and clear skies, and we're like "sick yeah, what a pearler of a day!". Then the next day we're stuck with that gross AF muggy/rainy combo in which the temp suddenly drops to jumper weather when the sun goes down.
Like, do we wear a jacket to work? What about jeans or shorts? Make up your damn mind, weather.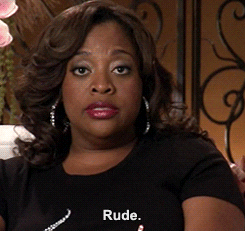 Lucky for us, Showpo has a bunch of transseasonal pieces that'll help you dress for this weird-ass time of the year when the weather is on crack.
The Denim Jacket
LEARN TO LOVE DENIM JACKET IN LIGHT WASH – $79.95
This piece will legit be your hero for those days where it's nice and breezy, but then the temp suddenly drops come night time. Bonus points cos it adds major '90s ~vibez~ when thrown on top of a cute dress and boots.
The Long-Sleeved Dress
FUN FOR THE NIGHT DRESS IN WHITE – $74.95
We're obsessed with this amazing dress 'cos it's still super summery, yet long sleeves mean you won't be completely freezing your butt off for those cooler days. Combine with the above 'Learn to Love' denim jacket for the perf spring outfit.
The Boots
THERAPY SHOES – KANSAS IN BLACK – $89.95
Perfect for both winter and spring, these can be worn with or without stockings (depending on WTF the weather decides it'll do that day), with leggings, shorts or with a cute floral dress for the ultimate '90s look that's so on trend rn.
The Long-Sleeved Top
LOVE NOT WASTED TOP IN MUSTARD – $49.95
Want to inject some colour into your wardrobe for spring but it's still a bit too chilly for singlet tops? The 'Love Not Wasted' top is a key transitional piece as it looks super cute paired with both skirts and jeans.
The 2-in-1 Dress
DINE WITH ME 2 IN 1 DRESS IN RED PRINT – $99.95
What is this sorcery?! Well, this fab dress can be worn both as a mini AND a maxi depending on what vibes you're after. How perfect is that? Plus, you'll look like a sexy flamenco dancer, and who doesn't want that?
The Jeans
LORNA SKINNY JEANS IN DARK WASH DENIM – $79.95
The great thing about denim is that it can be dressed up or down depending on the occasion. Night out with the girls? Throw on some accessories and pair with a bodysuit for a glam look. Just chilling? Chuck on your fave basic white tee. It's pretty much the ~ultimate~ staple.
The Jumpsuit
ALL ABOUT IT JUMPSUIT IN BLACK FLORAL – $69.95
Keep it spring-themed with floral prints, but avoid dealing with the cold with this amazing jumpsuit. Throw on a denim jacket for cooler weather or wear as is with strappy heels for a super cute warm weather outfit.
The Basic Tee
BACK TO BASICS TOP IN BLACK – $34.95
Let's be real, when will we ever NOT need a basic black tee?! You can pair it with literally anything, whether it's a white denim skirt, jeans, leggings, a patterned skirt, shorts… the list goes on. It's perfect for in-between seasons 'cos it's so easy to layer with and black goes with everything, bb. 
The Bodysuit
STEP INTO THE LIGHT BODYSUIT IN WINE – $44.95
This saucy lil number is the perfect addition to your wardrobe for when the weather's shifting between cold/hot/rainy/muggy.whatever the fuck it's doing rn. Not only is wine the hottest colour of the moment, it's 3/4 sleeves mean that it's not TOO warm, but does the job for the cooler days. Plus, you can wear it under skirts or jeans depending on the weather. Fab!
The Midi Skirt
MY SWEET HEART SKIRT IN DUSTY PINK FLORAL – $69.95
Not quite mini, not quite maxi, the midi skirt is the ultimate option for when you're looking to dress for an occasion where a mini just won't cut it. Not only is it super flattering as it draws attention to your waist, it's totally versatile. Pair with a cropped denim jacket for cooler days, or a sleeveless monochrome bodysuit for when it's warmer.
Words by Jessica Lynch