Our 2019 Gift Guide Will Make Your Life Easier
One for you... oh, one for me too.
Don't panic but Christmas is already less than 20 days away and if you're the kind of gal who procrastinates, we bet you're only just writing up that Christmas list, let alone checking it twice. But let go of your pre-holiday worries, because we've got the perfect 2019 gift guide for everyone on your nice (and maybe a little bit naughty 😏) list. 
2019 GIFT GUIDE | GIFTS UNDER $20
Think last-minute stocking stuffers, secret Santa, the office offering, or just something nice for a friend; we've got a bunch of pressies that set you back less than your weekly coffee allowance.
IMO, you can't get too many scented candles at Christmas. Especially when they're this bougie and this delicious.
YES Studio: Nail Polish in Duvet Day / Out Out
Two cute-as-a-button nail polish shades for the price of one? Just try and name a better stocking stuffer, we dare you.
But like, cute sticky notes. Honestly, just the best thing to get that nerdy person in your life who gets excited about organising.
We all have that one awkward friend. You know, your other gals know it and most importantly she knows it. And while you love her for it, a gentle tease with this mug is the perfect light-hearted Christmas gift.
Glasshouse Christmas Bonbon Body Duo
Place one of these bad boys at lunch this year for something way better than a sad joke and paper hat.
Beam baby, BEAM! Intense is the name of the game with this buildable liquid highlighter that delivers a multi-shimmer glow thanks to its shimmering pearl pigments.
Cute, easy and super on-trend; scrunchies and hair clips are the must-have of 2019.
Let's get real, people who say they're a morning person are probably lying. Call out their BS with this delightful mug to unwrap on Christmas.
Speaking of being tired, gift your gal the gift of sleep (and help keep her skin radiant and youthful) with this Satin Sleep Mask by Mary Grace.
Somerset Toiletry Company Bobble Hat Soaps
I can't deal, THE SOAPS HAVE SANTA HATS! They're SO cute and smell AMAZING.
Made for that one beauty in your life who is always a) losing her fave products and b) winging it every day. 
Challenge Accepted by Celeste Barber
Hands down one of our favourite women on the internet, Celeste is just as funny in her book as she is on Instagram. Give the gift of lols this season.
Boy Swallows Universe by Trent Dalton
Already heralded as one of the greatest pieces of Australian literature, Boy Swallows Universe is an impressive buy for the bookworm in your life.
Edible Beauty Eco Enchantress Makeup Remover Puffs 
When it's better for your face AND the environment, you know you're onto a winning gift.
For the lad or lass who is ALWAYS asking to borrow yours.
YES Studio: Lunch Box – Sprinkles
You've got to put those Christmas leftovers somewhere, right? Help your GF get through the first day back in the office with a cute lunch box (preferably filled with leftovers).
We all need a little moment after Christmas to come back down to earth. Make that moment a little more blissful by gifting these gorgeously scented bath fizzers. 
Honestly just the most practical thing you can buy someone who loves makeup. This weird-looking contraption is the best way to clean makeup brushes.
Help your BFF kick off those new year's resolutions, and keep them, with this deck of 30 Day Challenge cards. Whether her goal is to be happier, healthier or dip her toes into veganism, this'll help.
Everyone loves getting a little TLC, especially in the form of a sheet mask they can do at home. Even better, buy two and use your matching gifts as an excuse for a girls night!
Give your gals a moment to themselves with this super luscious Natio Spa Set.
We've all been there. Everyone's a couple of wines deep at the Christmas table and if you bring up the wrong subject (climate change, politics, the ok, boomer meme) things are gonna be a whole less jolly. Nip it in the bud with this dinner-table friendly card games instead. You'll be a Christmas hero.
Glasshouse Christmas Candle Bauble
Who doesn't love a Christmas novelty gift!? This little decoration has a wee candle in it! So cute.
Your pals will be smelly the dreamy scent of mangoes long after the last slice of pavlova has been gobbled up with this delicious hand cream and lip duo by The Body Shop.
Natio Makeup Perfection Sponge Set
When in doubt, blend it out also applies to Christmas gifts, who knew? These makeup sponges create a flawless effect every time and honestly, there's no better gift than that.
This too-cute set contains a lip balm, a moisturiser and two amazing hand creams. It's perfect for office secret Santas or for your Nanna.
The easiest way for her to up the ante on her holiday look, we've got a fab array of options.
Better than any other more 'practical gift', these water bottles are glass so good for the environment and look super cute.
2019 GIFT GUIDE | GIFTS UNDER $50
This candle is definitely for the more sophisticated women on your Christmas list. The peony blend is just heavenly and the chic little house it comes in is gorg.
If your friend is a KUWTK lover, chances are she's already lusting over Booby Tape to recreate Kim K's most iconic looks.
READ: Does Kim Kardashian's Boob Tape Hack Actually Work?
Teal and gold oh my. For the gal with a drink cart in her living room, she's going to adore this.
What's Christmas without a tipple or two…or 60 if your GF is keen enough to try every recipe in this book.
It doesn't get more Jeffree approved than the YouTube moguls on product now does it?
If your friend's a bit of a hot mess, this is the perfect gift. It's equally as well-suited to the organisational freaks on your naughty and nice list.
We all love a lady startup, and these beautiful products are the perfect way to treat someone this Christmas.
Okay, so maybe this gift is also perfect for the hot mess in your life. Sometimes they're the ones that need a hip flask the most.
This has to be one of our favourite formulas and the colour payoff is outstanding. 
A gift that'll please all your gal pals is this gorg Zoeva palette. It's caramel hues is perfect on all skin tones, so there's no need to play favourites.
Anything by Charlotte Tilbury makes a lush Christmas gift but this lipstick/liner duo come close to taking the top spot on our lists (a puppy will always be number one).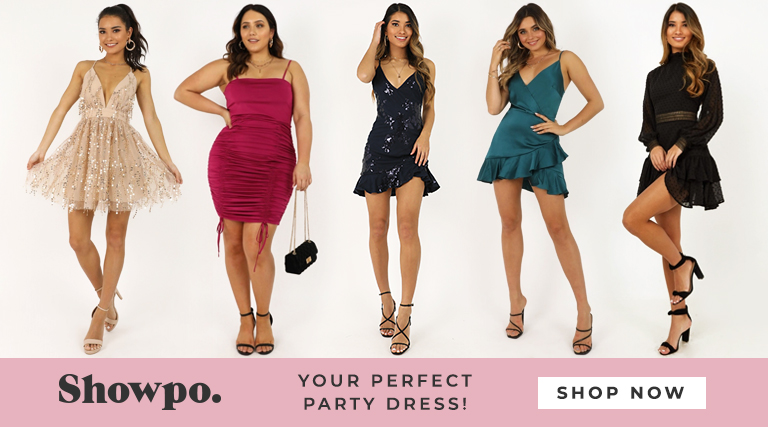 Exactly what it says on the tin. This gift is pretty darn useful if we do say so ourselves and the packaging is way cuter than the sad set you probs already own from your nan! 
The perfect gift for the skin obsessed, this nifty little beauty tool looks fab on your bathroom vanity, PLUS it actually works at improving the texture and 'bounce' of your skin.
A little reminder of how amazing us girls are that your pals can wear every single day. Plus they look so cute rolled up!
Jane Iredale 24-Karat Gold Dust
One of those under the radar beauty brands that continuously release phenom products, this gold dust is perfect for highlight, an eyelid pop or you can even mix a hint in with cream products for optimal sheen.
Courtney + The Babes Sleep Roller
Some of us need that little helping hand getting to sleep on Christmas Eve even as adults (i.e me). This Courtney + The Babes essential oil roller is the most soothing solution.
We can't get enough of Rosehip Oil at Showpo HQ and Trilogy has some of our favourite blends, we're obsessed with the gift set as it has a bunch of Trilogy faves in a great sized beauty case. 
Eternally chic, a cat-eye shaped pair of sunnies will flatter most face shapes, making it an easy gift option!
Cult Aussie brand, this mask is the one you would have seen blasted all over your social media, and yes, it really is that good.
Areaware – Dusen Dusen Pattern Puzzle Jigsaw
If you want to drive your friends mad this holiday season, this puzzle will do just that.
Make her skincare routine a little more festive with this extra AF headband from The Body Shop, the gift comes with a bunch of mini masks for her to try too!
There couldn't be a better gift for the dry shampoo lover in your life.
Jeffree Star Cosmetics Hand Held Mirror
'Hi, how are ya, welcome back to my channel' – YouTube obsessives won't be able to hide their joy unwrapping this baby on Christmas. 
From the Insta-worthy bottle to the crisp summer taste, Lana's Rosé is the perfect gift for the person who has everything this festive season.
2019 GIFT GUIDE | GIFTS UNDER $100
Verali – Valeria Heels In Red Smooth
Add a festive pep to her step. After all, there's nothing more confidence-boosting than the right pair of heels.
Christmas Down Under means one thing…Boxing Day at the beach. Help your babes stay bronzed and glowing, she'll love this gift set from cult brand Bali Body. 
Christmas Day has the highest rate of proposals compared to any other day of the year – even Valentine's Day! Be her most organised pal and the frontrunner for Maid of Honour with this chic wedding planner.
Bobbi Brown is a go-to for beauty buffs so spoil the guru in your life with this GORGEOUS palette, which boasts some truly mesmerising shades. 
The Body Shop Spa Of The World Set
Give the gift of good skin with this luxe scrub and rich cream duo. 
Edible Beauty Bloom Of Youth Infusion Mask
These natural bamboo mask sheets are designed to plump and firm, brighten and hydrate the skin for an express anti-ageing treatment.
A good beauty look requires great makeup brushes, start with these Showpo tools and you can't go wrong.
If your gal would be overwhelmed by such a choice, get her onto this mini range as it's the perfect entry-level brush kit!
WATCH: Makeup Brushes For Dummies. 
Benefit Cosmetics are the queens of glow and this highlighter is no exception to their incredible quality.
Give her a festive-themed top to wear during the holidays.
Everyone hates shopping for jeans. Make your friends' lives a little easier with these miracle jeans from A Brand that flatter every wearer.
Schwarzkopf Professional Haircare Gift Set 
Ugh, don't you hate it when you love a gift for her but also love it for you… *adds 2 to cart.
You know what they say, not to prime is a crime. You don't want your friend getting coal, do you?
It's not too late to give the perfect advent calendar and your tardiness will be forgiven if you show up with this OPI x Hello Kitty calendar.
If you really don't trust yourself to choose, let the skincare geniuses at Alpha H do it for you.
As if the words body souffle aren't enough to convince that at least one gal in your life needs this.
We love a good shelfie and it's even better when you can get the perfect one from one gift set.
Every year, Jo Malone releases a limited edition range of packaging that can make even the biggest grinch swoon. This year is no exception and we're OBSESSED.
Who wouldn't want a Bangn Body for Christmas? Hehe in all seriousness though, these products are INSANE and have quickly become cult-like with popularity. 
These palettes break the internet, pick one up for the beauty lover in your life if you really want to impress.
WATCH: Thirsty Palette Review 
VS Sassoon The Intelligent Hot Air Styler
You can't put a price on good hair but trust us, any gal would be seriously impressed to find one of these under the Christmas tree. 
Ole Henriksen Phat Glow Facial
Forget the face, I want this all over my body, it's that good. 
What's good hair without good hair care? Impossible we say. An added bonus is that this range smells so good. 
Jo Malone Pine & Eucalyptus Home Candle
Fill your home with the magic of Christmas morning. Aromatic pine and enlivening eucalyptus come together in the fresh scent of the season.
A luxurious sleep mask for divine comfort and uninterrupted sleep.
Sand & Sky The Ultimate Pore Perfection Kit
We're obsessed with anything customised and these custom-blend fragrances are a gift she (or he) will adore.
This limited edition compact is STUNNING with its Swarovski crystal-embellished design.
2019 GIFT GUIDE | GIFTS OVER $100
Don't forget, if you're going to give this seriously chic wallet, you need to pop a dollar coin in there too for good luck!
These hair straighteners are a serious game-changer when it comes to early morning styling. Any friend would be grateful for one of these and we love the gift set for Christmas as it comes with a gorgeous giant silk scrunchie! 
Beautiful, scientifically active skincare with conscience sounds like a pretty darn good gift to us. Perfect for someone who wants results but wouldn't splurge on themselves. 
Perfect for the house partier, the dinner parties and the beach partier alike. Word on the street is, these Bose Bluetooth speakers are Santa's favourite too.
Karen Murrell Natural Lipsticks
Give this massive gift set to one particular friend or pass a lippie along to every woman in your life, there's definitely enough to share.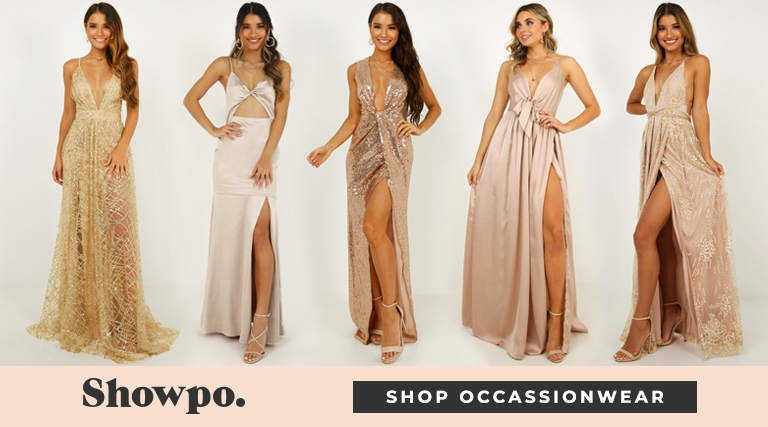 With a new decade right around the corner, now is the perfect time to gift some future serum, no?
Your friends will have volume from Boxing Day to the New Year with this ultimate set of rollers.
New year, new skincare. Nuff said.
Charlotte Tilbury Skincare Set
This set is called 'The Gift of Magic Skin' and honestly, what can be more compelling than that?
Have we mentioned that perfect skin makes the perfect gift? This travel-friendly set is perfect for the jet-setting lass in your life. 
Indie Lee Daily Skin Nutrition
Help her start good habits before the New Year with this sensational daily serum she'll love using. 
Alien is an iconic scent for a reason. The heavenly top notes and sultry base notes will be perfect on the skin of your favourite lady.
Bobbi Brown Holiday 2019 Palette
This festive collection of hues is sure to be a standout under the tree. 
2019 GIFT GUIDE | GIFTS FOR HIM
Did you think we'd forget about the blokes!? NEVER! We've got a range of well-priced options for every man in your life.
Don't for a second think that men don't have to think about their own beauty routine. It's just as important for men to take care of their skin. Look no further than this Natio Gift Set which contains a daily face wash, body wash and a moisturiser.
These will always come in handy for those that are constantly on the go all the time or if you have a tradie in your life.
Because if we don't give it to them, they BLOODY FORGET!
Smart Ass is a gift for the men who hate losing. How it works is whoever shouts out an answer first that's the correct answer will gain points. Sounds simple enough and it's both competitive and hilarious. 
I've never met a man who doesn't like Biore products so introduce a newbie!
Keep him smelling fresh and clean even after a weights session with this gym-friendly gift pack.
Tribe of Mentors by Tim Ferris 
Inspire the goal-orientated men in your life with this practical book of advice by Tim Ferris. It contains interviews with successful entrepreneurs, athletes, artists and investors. He asks them to reveal all their secrets when it comes to business, health and mindfulness.
For the whiskey out there, this is the perfect gift for men who love to wind down at the end of the day with a glass or two of fine whiskey. His friends will thank you too as it will definitely be of use for when they host their boys only poker nights. 
We love The Body Shop and the men in your life deserve to be pampered too, right? Packed with guarana and coffee bean extracts, this cleanser and moisturiser set will wake them up and get them all hyped for the day. 
It's well known now that beards are in style. If your special someone needs some maintenance done in that department, The Body Shop is here to help with their beard care kit which contains beard oil, a comb, beard scissors and a recycled sari pocket square for something extra. 
You can never go wrong with a tie! There will always be a social event to attend in the near or distant future which calls for a tie. Change things up with a colourful, fun print. 
Everyone loves a good board game, it's something that can be whipped out in front of friends and family for some fun times. This Draw A Blank Game is kind of like Scrabble where you have to lay out tiles and fill in the blanks with the wordiest words you can think of. 
It's not only women that think about wrinkles and we're all for Wrinkles Schminkles catering for men. Worn while sleeping, this wrinkle treatment helps to smooth out the forehead and soften the signs of lines. Not that he'll admit that he needs it but he'll be thanking you. 
For those who like to take matters into their own hands and save $$$ at the Barber Shop, we recommend the VS Sassoon X6Pro+. It's easy to use and results in a haircut that looks just as good as going to a professional. 
The beard has never looked so good! With the VS Sassoon i-Stubble Pro, he'll be able to keep his beard looking fine and fresh and less and less dishevelled. It will also help minimise the dreaded beard rash which is always a good thing. 
So gross yet so effective and who doesn't have a man with bad blackheads in their life!
You'll definitely win the best present award with this gift. It might be small in size but it can do crazy things, like take top-quality photos and HD videos. 
NOX Smart Sleep Light – This is a gift they never even knew they needed! This sleep light works as an alarm, a bedside light, a white-noise machine and a sleep analysis device all in one. You can even set music to put you to sleep and wake up gradually with the help of warm light.