Once you take into account all that fancy workout gear, gym memberships and exotic organic smoothie ingredients that no one can pronounce, staying healthy can become damn expensive.  Want to avoid blowing half your pay trying to resemble fitness bloggers you follow on Instagram? Take note of our tips and tricks for staying healthy on a budget.
Train outdoors…
Parks and beaches or even your own backyard make great places to train for free. You can achieve an effective workout using your own body as resistance by doing squats, lunges, burpees and planks. Plenty of parks also have outdoor gyms so you can work up a sweat and get your daily dose of Vitamin D. That's a double health hit right there.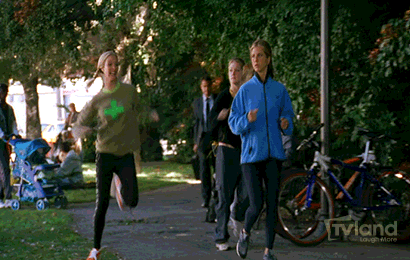 Buy gym clothes on sale…
Decking yourself out in trendy workout gear can become an expensive exercise (no pun intended) so stock up during sale time. You'll nab them for significantly less but you won't have to compromise on cuteness.  Can't wait for the sales? Our own range of activewear will give you that luxe athleisure look for less. 
Download a workout app…
There is an almost endless amount of exercise apps available to download for free. Not only can you mix up your routine as much as you'd like, but you can train in the privacy of your own living room.
Split a trainer…tr
If you like the idea of having some one-on-one coaching but it's a little out of your price range try roping in a few friends to train with you and split the cost. Bonus: exercise is way more tolerable when shared with buddies.
Hit up YouTube…
If you love gym classes, check out fitness channels such as BeFit or Fitness Blender on YouTube for a guided workout you can do at home. Whether it's HIIT or Pilates or moves that will torch your abs you're after, you'll find a video to suit.
Walk it off…
Regular brisk walking is said to lower your risk of heart attack and stroke and it pretty much costs nothing to do. Aim for a 30-minute walk, 5 days a week for an effective workout. Incidental walking is also great so instead of taking an Uber the next time you need to get somewhere consider using your own two feet.
Go shopping with a friend…
Do a big grocery shop with a friend or two and split the cost. Often fruits and veggies work out to be cheaper when you're buying in larger quantities. Also, let's face it you'll often only need small amounts of certain ingredients so it's more budget-friendly to spread the cost.
Cook once, eat twice…
If you go to all the effort of whipping up a healthy meal then get into the habit of making double so you have some leftover for lunch the next day. This also saves you from succumbing to a fat-laden feast at the local food court.
Utilise your private health insurance…
Yes, private health insurance is enough to put anyone to sleep but if you're forking out for it, work out what you're entitled to. You could be covered for everything from rebates on gym memberships to remedial massages so take advantage of it!
Buy in season…
Often buying produce that's not in season means a heftier price tag. If you're not up for blowing your hard earned money on out of season berries, consider buying them frozen.
Question supplements…
Do you really need a ton of fancy powders or supplements in your life? They can often cost a lot of money when most of the time a healthy, balanced diet can serve you equally as well.
Tania Gomez.