Everything That Happened At Showpo 2018
Your complete A-Z guide...
A

nnoying Things 
Potentially the funniest series you could watch, check them all out here. 
B

rush Collection
Yes, we bloody well got our own Showpo brush collection, didn't we! Beautifully embossed in rose-gold, the brushes are really good quality and we are stoked to sell them!
C

oachella
Thousands of pics, months of outfit prep and MANY celeb-sightings.
D

ancing
The sheer amount of dancing people (both on and off camera) do who work at Showpo is CRAZY!
E

ighth Birthday Party
Celebrated in style (obvs).
F

RIDAY

FUN
We work hard and party hard. every year is brimming with good times and loads of fun.
Girl

G

ang
We had THOUSANDS of girls apply to join our Girl Gang!
Halloween
We decided to go all out with our Halloween content this year, producing an epic 9 videos.
I

nfluencer Beach Club
We hired out Sydney's newest party hot-spot to host an end-of-year party for our influencers. Safe to say it was one of the loosest parties possible for a Tuesday afternoon!
J

ane Lu
Another year of @thelazyceo kicking serious goals and just generally killing it at life.
K

illing It
Yeah, we bloody well are! Look at us!
L

MBDW
Now has almost 100,000 members! Make sure you're a member!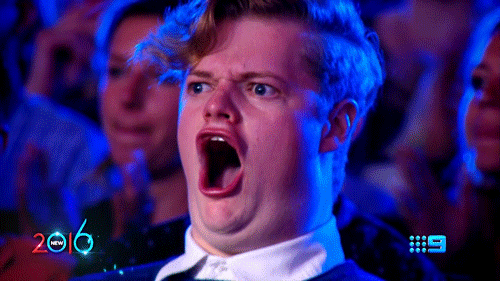 M

odels
We're so proud to regularly use models of all different shapes and sizes.
N

egativity
We decided to read mean comments about ourselves as a way of turning negativity into something funny and positive. FUCK THE HATERS!
O

RIAS
NBD, but we won ONLINE RETAILER OF THE YEAR! 😱
P

aris Takeover 
Jane and Durka took 4 insta influencers to Paris for a 3-day Showpo takeover. Tres chic!
Q

uestions
Our customer happiness team updated to Zendesk, which is top-of-the-line software to help with customer queries.
Rave Party
To celebrate having our very own giant Showpo warehouse, we had an EPIC warehouse rave, glow-sticks and all!
Sample

S

ale
We raised over $35,000 for The Hunger Project with our September sample sale, held in the middle of Sydney's CBD. 
T

hree THOUSAND Cards
Every year Jane personally signs and sends our most loyal customers a Christmas card and this year she did over 3000!
Viral
V

ideos

They get better and better each year!
Waldie
Jane's long-term boyfriend officially joined the team as Showpo's CFO. But he doesn't change his clothes.
X
mas Party
Potentially the funniest party ever, check out what I did to our CEO… 😎
Y

ikes
We messed up royally and it true Showpo style, made a very public apology, owning our mistakes.
Z

zzz
Yeah, we all need a sleepy break after all that. 😴