Your Moving House Checklist
This list will make moving day a whole lot easier!
Moving is painful. Between packing up your belongings, changing your address, and settling into your new spot, there's so much to do. Once you've found an apartment/room and a housemate to take over your old one, here's what to do in the lead-up to your move…
Hire a removalist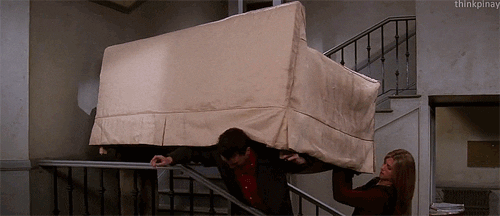 As soon as you know your move-in date, book a removalist. Ask your friends or family for recs, or hop online. Depending on how much stuff you have, you could hire an Airtasker or a professional moving company. While you're booking, ask for the earliest time slot. That way, if they're delayed throughout the day at other jobs, it won't affect you.
When moving day rolls around, walk the removalists through your apartment or room and point out any fragile boxes. If you need furniture dissembled, tell them in advance – it may hike up the price, but it'll save you from doing the heavy lifting! 
Sort out your stuff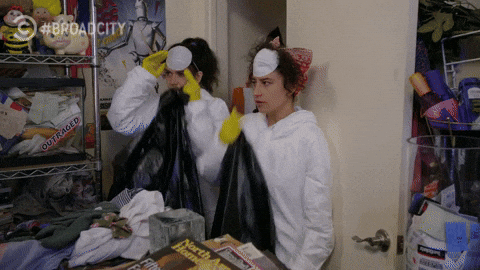 I've moved 4 times in 2 years, and the worst part by FAR is packing and unpacking all your shit. My advice? Start the packing process a few weeks out, so you have plenty of time to comb through your possessions. And if that's not possible, try to schedule your move for a Monday so you have the weekend.
If you're like most gals, chances are, you've collected a lot of crap over the years that you no longer use or need. This is the time to channel Marie Kondo (and if you haven't watched the Netflix show, she's a sweet Japanese lady who's every hoarder's worst nightmare).
Put every item you pick up into one of these categories:
Take 

Throw out

Store

Sell

Donate
Be honest with yourself. If you haven't worn a piece of clothing or a pair of shoes for over a year, it's probably safe to sell/toss/donate them. Storage units aren't cheap, so you only want to store the stuff you know you'll absolutely need in the future. 
Getting rid of your crap is a weirdly cleansing process. Out with the old, in with the new! (PS. Shop shiny new Showpo here ;)) 
Pack everything carefully
Take a trip to Officeworks (yay!) or Howards Storage World and stock up on boxes, sticky tape, permanent markers, bubble wrap and butcher's paper. 
Here are my tips for making this part a little easier:
Wrap dinnerware and cookware (e.g. plates, pots and pans) individually in butcher's paper to prevent chipping. 

Roll up fragile items in bubble wrap. Remember, the movers won't care about your stuff as much as you do! 

Put summer and

winter clothes

in separate boxes. That way, if you're moving into a tiny place, you can shove the off-season box under your bed or into a storage space.

Be overly specific when you label boxes. For example, a box of clothes might be labelled as "

jackets and coats

." 

Most boxes will have a weight limit written on the bottom. If you have appliances or other heavy items, make sure you don't overload the boxes because they may break.
To cut down on costs, you can rent or buy second-hand boxes online. Most people only use these boxes once, so there's no need to shell out on exxy boxes.
Pack an overnight bag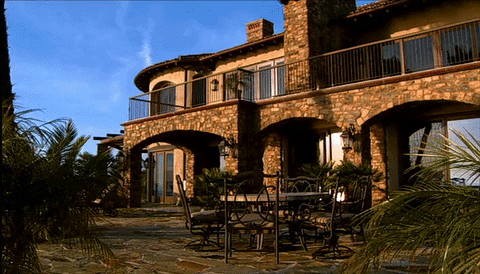 Moving is bloody exhausting, and you might not feel like unpacking on your first night. That's where your overnight bag comes in. While you're packing, throw a few essentials into a bag for easy access, such as your toiletries, pj's, and a set of clothes for the next day. Also, pop your towels, sheets and pillows into a separate box so you can make your bed and have a shower.
Redirect your mail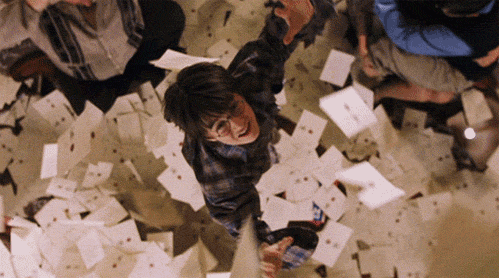 To make sure your online shopping buys  – and ugh, bills – are sent to your new place, head to the Australia Post website and redirect your mail. 
Then, update your address with your bank as well as your health insurance, utility and phone companies. In the month before moving, I usually write a list of anyone that sends me snail mail, so I know who to contact.
Once you're settled in, you'll need to change your address on your driver's license, too. 
Disconnect your utilities
If you have housemates, this might not apply to you. But if you're flying solo, call your phone, internet, electricity and water company to disconnect those services on your move-out date and reconnect them to your new place. Being surrounded by candles because you forgot to turn on the electricity is cute for a night, but gets old really quickly!
Inspect your place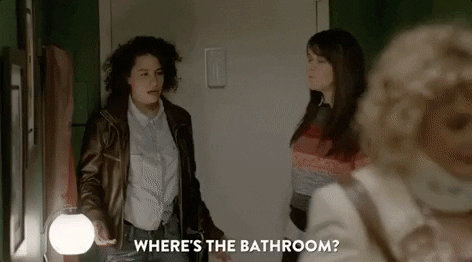 Renting? The goal is to get your bond back in full. To pass the property inspection with flying colours, you'll need to leave the place in the same condition as you found it.
A couple of weeks before the move, check every nook and cranny and see if there's any maintenance that needs to be done. Look for things like paint chips, broken light bulbs, and windows that won't close all the way. If you spot anything, patch it up or replace it yourself – or hire someone to help you. 
Leave your place sparkling clean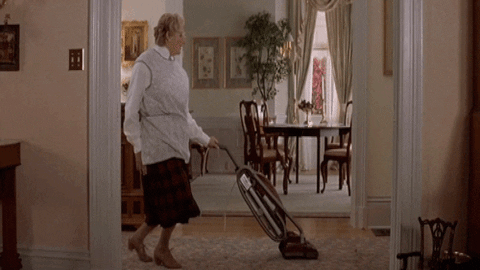 Most end-of-lease agreements require you to leave the house in tip-top condition. You can hire a bond cleaner that guarantees their work, but this may set you back a few hundred dollars. If you don't have the budget for a cleaner, you can do it yourself!
There are two ways to go about this. You can work through the rooms as the removalists empty them, or wait until they're gone. 
All moved in? Now you can focus on the fun stuff, like decorating your rental and filling it with plants and books! If you need inspo, here are our fav interior design accounts to follow.
Your life made easier by Katia Iervasi