J Lo & Shakira Just Shut Down The Super Bowl
Look, it should come as no shock that went it comes to the Super Bowl, we're not ride or die fans.  For starters, outside of America, it really is just another day when our friends across the pond eat glorious looking food while watching some sports. Which, TBH, kind of sounds like Thanksgiving. But the half-time show, that is something that crosses borders with all its cultural relevance intact. J Lo and Shakira together on one stage, that's something we care about. If you asked us, we'd make the sports the halftime show and J Lo and Shakira the main event. Judging by the epic 12-minute performance they just staged, we bet they think the same.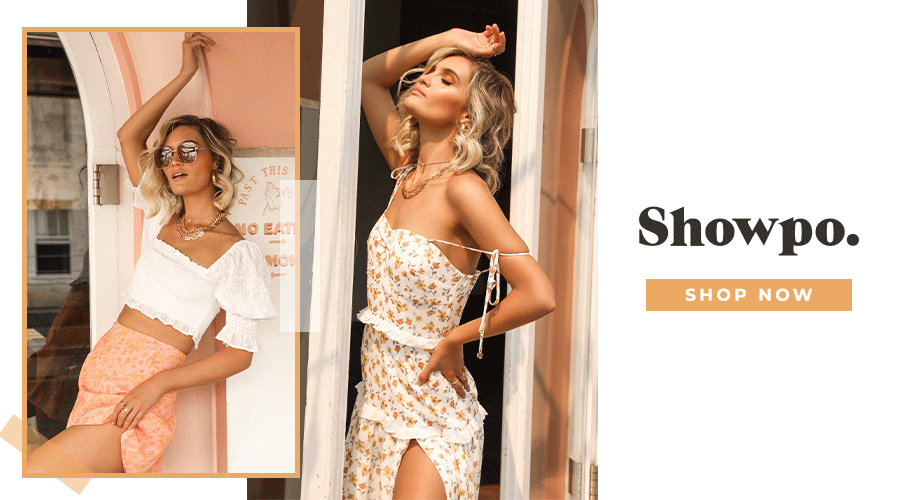 Everything That Happened During The Half Time Show
In a show that makes that Janet Jackson incident of 2004 look positively PG, Shakira and J Lo took the stage with a medley of both their greatest hits.
Shakira's Set
Shakira opened the performance dressed in a frilly red number and surrounded by dancers so talented they are definitely Navarro Cheer alumni.
Obvi her god-given talents of belly dancing and electric guitar playing were on full display during She Wolf and Wherever, Whenever. Iconic bop, Hips Don't Lie, apparently segued into the perfect crowd surfing opportunity because this happened.
J Lo's Set
When it was J Lo's turn to take the stage, she made it clear as day the Oscars snubbed her movie Hustlers, arriving on a giant light-up pole.
Jenny From The Block was her opening tune and after a quick costume change, we were treated to Ain't It Funny, Get Right, Waiting For Tonight, Get On The Floor and Mi Gente. 
If you're wondering (like we were) why Let's Get Loud didn't make the setlist cut, don't fret. J Lo closed out her solo set with the banger. Wrapped in a Puerto Rican flag, the superstar was joined on stage by her 11-year-old daughter, Emme in the ultimate display of 'I'm a cool mum' energy.
The show ended with the two Latina powerhouses singing a mash-up of Let's Get Loud and Waka Waka (This Time For Africa). The moment it ended, people all over the world were frantically recommitting to their New Year's resolution to spend more time at the gym. When we're all 43 and 50, respectively, you best believe we want to look like that.
Before a final glittery mic drop, J Lo and Shakira both thanked the crowd in Spanish and English. Meanwhile, we tried to pick our jaws up off the floor.
Staged by Jay-Z's production company, ROC Nation, this year's halftime show was a testament to J Lo and Shakira's iconoclast status. Historically, the opportunity to perform at the Super Bowl is so rarely awarded to women, never mind women over a certain age, neither of these firecrackers was going to waste their moment.
Watch the full performance
The Best Reactions To The Super Bowl Halftime Show
Naturally, the internet lost its shit over the show (some famous names included).
. @JLo and @shakira and all the special guests were so incredible!!! What a fun halftime show I danced and smiled the whole time. Such powerful sexy women!!!! On camera and off!!!!! Love you beautiful sexy talented women 💕💋 #SuperBowlHalftimeShow #SuperBowl

— Lady Gaga (@ladygaga) February 3, 2020
shakira is 43 and dances better than 99% of all bitches out there. it's me. i'm bitches. pic.twitter.com/k0zzmbFSop

— ine (@naomigspence) February 3, 2020
Super Bowl slowly merging with Gay Pride and I'm very here for it.

— billy eichner (@billyeichner) February 3, 2020
AMAZING!! She ABSOLUTELY CRUSHED IT! Wow, that was so fun!

I'm so proud of you, Jen! ❤️ @JLo pic.twitter.com/bD07MLcKYx

— Alex Rodriguez (@AROD) February 3, 2020
Super nice of me to lend my outfit to ⁦@JLo⁩ #SuperBowlLIV pic.twitter.com/ouX2TUQImK

— Katie Couric (@katiecouric) February 3, 2020
*watches halftime show*

*sighs*

*opens Classpass*

— Kate Halliwell (@katehalliwell) February 3, 2020
After that, Janet Jackson's wardrobe malfunction looks like she lost her shoe.

— Gerry Dulac (@gerrydulac) February 3, 2020
I can't believe we're watching football again and not just 3 hours of the halftime show

— Grace Segers (@Grace_Segers) February 3, 2020
Watching this #SuperBowl show. It is really remarkable that Janet Jackson's nipple was a big deal

— Liberal Venom (@LiberalVenom) February 3, 2020
The Oscars blew it.

— Frank Pallotta (@frankpallotta) February 3, 2020
I think Jennifer Lopez just won the Iowa caucus

— Grace Segers (@Grace_Segers) February 3, 2020
I want J Lo and Shakira to step on my neck… at the same time.

— FLETCHER (@findingfletcher) February 3, 2020
J. Lo saying "fuck your Oscar nomination."

— roxane gay (@rgay) February 3, 2020
i'll pay whatever shakira owes in taxes

— Brandy Jensen (@BrandyLJensen) February 3, 2020
The Best Memes From The Super Bowl Halftime Show
Harry Potter whenever he sees a snake and starts speaking parseltongue#PepsiHalftime pic.twitter.com/EaibgZEAd4

— David (@entralada_) February 3, 2020
Telling my kids this was shakira:#HalftimeShow pic.twitter.com/P3GRAnAxaQ

— Max Wheddon (@maxwheddon1) February 3, 2020
my pizza rolls in the microwave be like #SuperBowl2020 #PepsiHalftime pic.twitter.com/cagKod9ibC

— Jodi Curtin (@CURTIN_calll) February 3, 2020
me after watching Shakira, JLo, Bad Bunny, AND J Balvin on the Super Bowl halftime stage pic.twitter.com/ElSvIacNvD

— Luis Paez-Pumar (@lppny) February 3, 2020
When J-Lo brought her daughter out and she killed them notes #SuperBowlHalftimeShow pic.twitter.com/LD3zUsZlKm

— TheOnlyRace (@RaceBates) February 3, 2020
Yesterday someone asked me "what hits does Shakira even have" and I don't think I've ever been more offended in my life #SuperBowlHalftimeShow pic.twitter.com/5fajMuh5Ni

— Brittny Mejia (@brittny_mejia) February 3, 2020
Shakira: There's a she wolf in the closet let it out so it breathe
Me: pic.twitter.com/ILxVbHf5YD

— jonny 🍎 (@Jonnyapplekor) February 3, 2020
me at the gym tmm after watching 50 year old Jenny from the Block & 43 year old Shakira look hotter than I ever will in my entire life pic.twitter.com/h2xEygc0c4

— erica lynne lord (@erica_lord1) February 3, 2020
Well, Easter has officially moved to February 2nd. Sorry, I don't make the rules. pic.twitter.com/jaRlu4F1xD

— Tim Fitzgerald (@tim__fitzgerald) February 3, 2020
Every Latinx after that Jlo and Shakira performance. #SuperBowl pic.twitter.com/oH3rxC4F40

— Javier (@Doodlebob95) February 3, 2020
Im telling my kids this was JLo and Shakira #SuperBowlLIV pic.twitter.com/okuK9tfTNq

— Kamryn Staley (@kamkam2018) February 3, 2020
Pitbull watching Jlo and Shakira leave him out of the #SuperBowlLIV halftime show pic.twitter.com/TuJWvllWlU

— Patty's taking valentine applications ♥️ (@RealPattyWap) February 3, 2020
Me in the bathroom mirror at the bar #pepsihalftime pic.twitter.com/9YNRAHgZfp

— Erin M (@ErinMurray16) February 3, 2020
This was me as soon as Shakira and JLO finished performing the Super Bowl halftime #SuperBowlLIV pic.twitter.com/5xDcqz626f

— l🥀 (@piinkharry_) February 3, 2020
Words by Emma Roffey