Welcome to another Bite-Size Bulletin where we give you snippets of what's making news this week! Go on a have a scroll and read it on your commute or while waiting for your much needed Monday coffee. 
Instagram's new feature combats social media negativity
At the beginning of October, Instagram released its new restrict feature which allows you to filter and block negative comments from your posts and DM's. If someone comments something negative on one of your photos, you have the ability to restrict that user so that no one can see their comments. Notifications of restricted users who try and send you messages will also be turned off and won't go directly into your DM's. If you choose to view the message, the user also won't be able to see that you've opened their message. Feel in control again! 
Nightclub owner retracts response to drink spiking claims 
Last week, Shantel Smith posted on her Instagram the extremely disrespectful response from Rupture nightclub owner Neil Scott when she claimed her drink had been spiked at the venue. He flat out claimed that he didn't believe her because she wasn't attractive enough to get her drink spiked. He has since apologised but then retracted his apology after a barrage of angry comments on their social media page. The damage had already been done.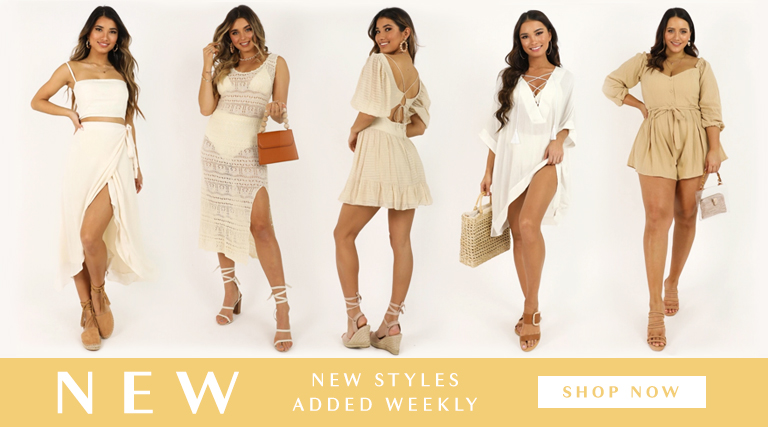 NASA's first-ever all-female spacewalk is back on schedule
Remember when NASA cancelled its first-ever female spacewalk because they didn't have appropriately sized spacesuits for women? Everyone was scratching their heads thinking, why don't they just make suits specifically for women then?  It's not rocket science! Well, the good news is that a spacewalk led by astronauts Christina Koch and Jessica Meir will be going ahead on the 21st of October now that medium-sized torso spacesuits have been created. One small step for man, one giant leap for womankind! 
Hillary Clinton's savage response to Trump's provoking tweet
Since Trump came to office, Hillary Clinton hardly adds fuel to the fire when it comes to his insane tweets but this time she couldn't help herself and we're so here for it! Trump suggested that Clinton run for office in 2020 to steal it away from Left-Wing Elizabeth Warren. She responded with much sass, "Don't tempt me. Do your job. " LOL! Even though she made it clear earlier in the year that she wasn't going to run for office, she's in full support of the Democrats to help them "win back the White House".
Words by Tamara Bose