12 Books To Read If You Want To Challenge Your Thinking
Hi, my name is Emma and I am a self-confessed bookworm. No, actually, bookworm doesn't describe me accurately. I would say I'm more of an addict. It's a running joke in my team at Showpo HQ about how many books land on my desk each week. However, out of everything I've read, these are the books that have challenged the way I think. And that's what a good book should do. If you want an easy-to-read, interesting, insightful book to push you out of your comfort zone, start here.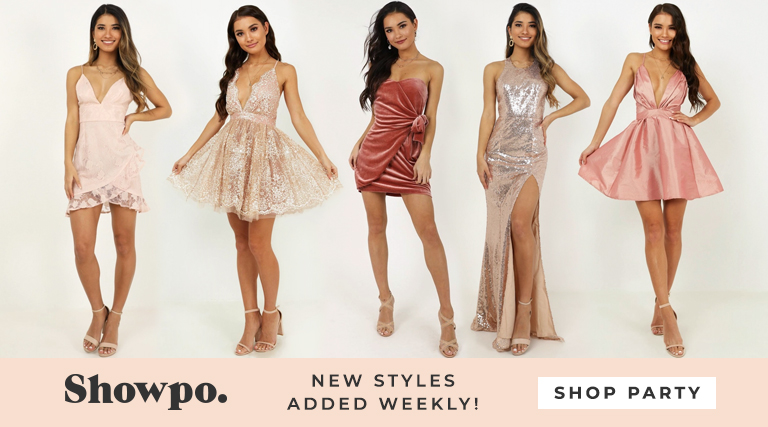 Non-Fiction
Three Women by Lisa Taddeo

Three Women is the book everyone is talking about in 2019. One of my friends told me it's the only book she's ever read (and she's a reader) that's forced her into the perspective of women different from her. We spend so much of our day caught up in our own emotions and for good reason. But, every now and again a great book like this one pulls us out of our comfort zone and forces us to rethink what we thought we knew.
Man's Search For Meaning by Victor Frankl
Victor E Frankl's book chronicles his experiences as a prisoner in Nazi concentration camps during World War II. Without hyperbolising, it's a book that reveals the meaning of life, no matter what odds we are faced with. Frankl gives reader's a look at his personal insights about life and death, pains and happiness, love and loss.
Sapiens by Yuval Noah Harari
If there's one thing that universally pisses people off, it's baseless arguments. Everyone is entitled to an opinion but you need the facts to back it up. Sapiens: A Brief History of Humankind is a masterpiece of human thought, behaviour and history wrapped up in an easily digestible book. I mean Yuval Noah Harari even uses a Harry Potter metaphor in the first chapter. This book even made my father-in-law change his mind about a few things and that is no easy task.
Everything I Know About Love by Dolly Alderton
You already Dolly Alderton from her acclaimed podcast The High-Low she co-hosts with fellow journalist, Pandora Sykes. In her first book, Alderton has written a love-letter to friendship, self-care and late-90's MSN culture. While it definitely seems like more of an uplifting read in the moment, I can guarantee you'll be thinking about the ideas and messages Dolly has discreetly woven into her book for a long time coming. If nothing else, her recipe for macaroni and cheese will change your life.
The Life-Changing Magic of Not Giving a Fuck by Sarah Knight
I cannot count on both hands how many times I've stopped during the course of my day to think about something Sarah Knight has written in her books. Knight's personally summation of the book is this: "Fitting in. This—THIS RIGHT HERE—is why I wrote the book you are holding in your hands. Whether you are a beginner, intermediate, or expert no-fuck-giver, The Life-Changing Magic of Not Giving a Fuck is for people who are exhausted by presenting a façade of interest, enthusiasm, and conformity to the rest of the world. It is about empowering them (you) to feel free to be themselves (yourselves) and live their (your) best lives."
Mastery of Love by Don Miguel Ruiz
We promise this is the only woo-woo book to make the list but hear us out. If you're going through a breakup, or know someone who is, this is the book you need. The Mastery Of Love is an in-depth look at what it means to love yourself and how that enables you to love someone else (even if that's off the cards while you heal). If you're one of those people who've never been single, this is the read for you.
Notes On A Nervous Planet by Matt Haig
Fearne Cotton says it best on the cover, Matt Haig's Notes On A Nervous Planet is "beautiful, honest and wise". It's a vital look at how to feel happy, human and whole in the twenty-first century, which if you ask anyone you know, can be kinda hard.
How to Do Nothing: Resisting the Attention Economy by Jenny Odell
2019 is exhausting. Have you noticed? Not only does it seem like we never have nothing to do (keeping up?) but the pressure to be on the pulse of every inch of life, be it pop culture, the thousand DMs you get in cuffing season or even just knowing what TF cuffing season is. Then on top of that, we're all feeling the pressure to create and share content about themselves all the time. Thankfully Jenny Odell has relieved us of the stress of working out how to block it all out. Because let's be honest, stressing about being stress is a real thing.  Odell has come up with some transformative ideas about how to move away from the attention economy and I for one can't am packing my bags.
Thinking, Fast and Slow by Daniel Kahneman
You know how sometimes you make a decision and then not a second later you think to yourself, "Why the fuck did I do that?". Finally, we have an answer. Kahneman's New York Times bestseller explains how your mind works and perhaps more importantly, how it doesn't. Thinking, Fast and Slow will make you second guess your own judgements and demonstrates why that isn't such a bad thing.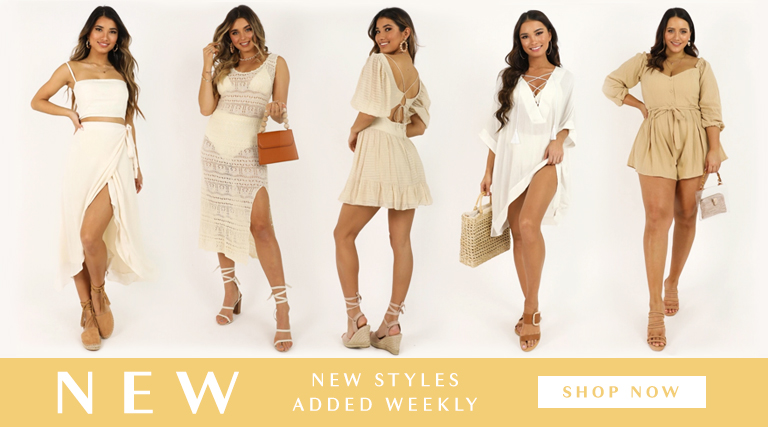 Fiction
Americanah by Chimamanda Ngozi Adichie
It's hard to consider non-fiction books as life-changing. The reader brings to it what they will which means they can often lack that didactic tone which really challenges your thinking. However, even alongside her other works like We Should All Be Feminists (another great read), Chimamanda Ngozi Adichie's Americanah strikes a chord with all of its readers. It tells the dual story of two Nigerian immigrants as they fall in and out of love and make their way in a brand new world. It makes you think about internalised racism and forces you to question everything you thought you knew about race, cultural diversity and coming of age. I cannot recommend it enough.
As I Lay Dying by William Faulkner

I'm well aware classics are not for everyone. I should know, I can't read most of them despite being a super avid reader and word nerd. However, I'd make an exception for William Faulkner's 1930's novel, As I Lay Dying. Be warned, it's won't challenge your thinking in a fun self-care kinda way. It tells the story of Addie Bundren as, you guessed it, she lays dying. Told from the perspective of Addie and the members of her family, it will definitely jerk a tear or two.
Normal People by Sally Rooney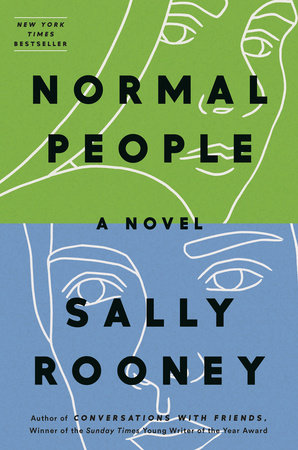 The minute I finished ready Sally Rooney's Normal People I purchased a copy for all my friends. I was not lending out this one to never get back but still, I needed every one in my life to experience it the way I had. Normal People is not your normal boy-meets-girl tale. It explores the complicated dynamics of classism, sexism, what it means to be human and why we all need to be loved. This read is 100% unputdownable and might be the very reason that word was invented.
Foward all your book recommendations to Emma Roffey