There's a lot of things about Christmas Day that can be divisive. Do you open presents before or after breakfast? Is it still okay to wake your family up at 6am when you're an adult? Who's a better Christmas musician, Mariah Carey or Michael Buble? Should we really be eating a roast when it's 40°C outside? Are socks actually that bad of a gift? What is the best Christmas movie of all time?
That last one is sure to divide families, friends and lovers. Christmas movies are a hot topic and people get preeetty touchy if you don't share the same favourite (it me). I myself have VERY strong opinions about that matter but for the sake of fairness (and not wanting to get roasted on the internet), I've whittled an entire catalogue of Christmas content to just 27 Christmas movies which are flat out better than the rest.
It should go without saying, that some Christmas movies are so good because they're so bad. Think A Christmas Prince or The Princess Switch. They deserve to be here, because what's the holiday season without a bit of festive cheesiness? However, there is one Christmas movie you will not find on this list or any respectable list – Die Hard. Die Hard is not a Christmas movie. Find me one jolly thing in that movie. I dare you.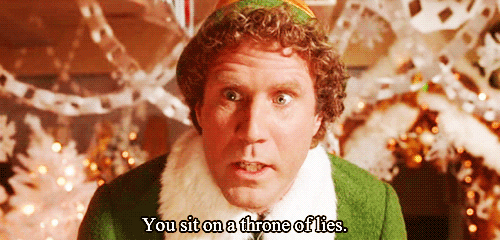 Now that's out of the way, in no particular order here are the best Christmas movies of all time.
How The Grinch Stole Christmas, 2000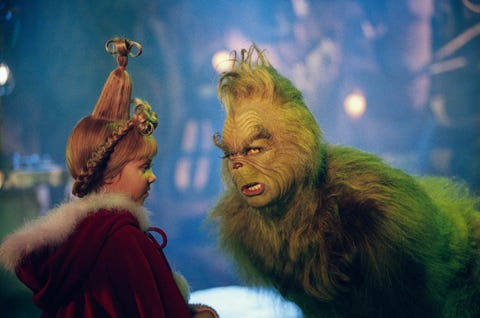 I won't lie, I did enjoy the 2018 remake of this film very much, but personally, The Grinch Who Stole Christmas will always be one of the most perfect Christmas films. No one plays an oversized, furry, Christmas-cheer-adverse, grump like Jim Carey. There's a lot of layers to this movie and even the most stone-cold Scrooge will have their heartstrings tugged by this 2000 flick.
Rating: 🎄🎄🎄🎄🎄
Just Friends, 2005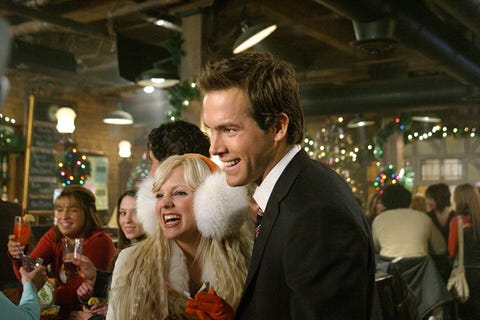 Chris loves Jamie, Jamie just wants to be friends. But what are the holidays for if not for trying to convince your high school best friend to be in love with you? In terms of Christmassey-ness (trademark pending) it's the perfect dose of cringe-worthy nostalgia and the awkwardness that comes with going home for the holidays.
Rating: 🎄🎄🎄
A Christmas Prince, 2017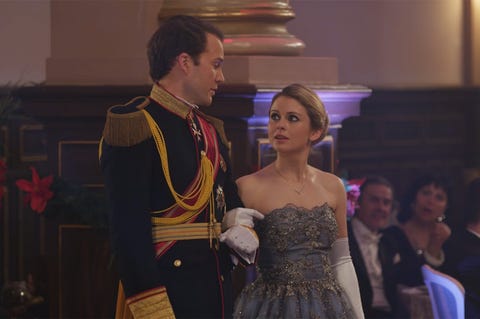 This is both the best and the worst Christmas movie I have ever seen. It's on a whole other level it's that bad. I could dedicate my entire thesis to how bad this movie is, but here I am, two years after it's release watching it again and again while I wait for its third instalment to be released. The TLDR of the first one is this. A failing journalist is tasked with investigating a rogue prince from a country that isn't even real. It's Christmastime. Shenanigans ensue and there are no plot twists you won't be able to spot from a mile away.
Rating: 🎄🎄🎄🎄🎄
Office Christmas Party, 2016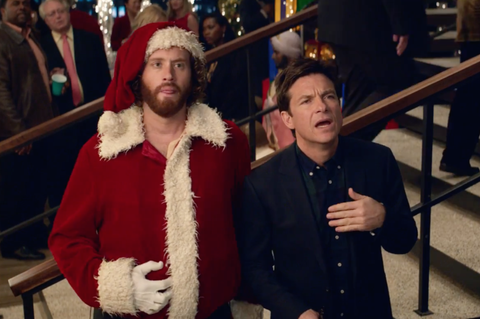 Think of this as a Christmas movie for adults. Let's be honest, as much as we love our Christmas flicks they're normally aimed at children or tween girls at the very outside. Office Christmas Party is about as x-rated as seasonal flicks can get (read: not very). The whole film is a lesson in what not to do at your work Christmas party so maybe take notes in this one.
Rating: 🎄🎄🎄🎄
Four Christmases, 2008
If anyone deserves airtime at Christmas, it's Reese Witherspoon. It wouldn't surprise me if she was actually Santa Claus for all these years. However, most of her flicks have a distinct lack of Christmas, but she makes up for it with this four-in-one. In the film, Witherspoon and her hubby played by Vince Vaughn get stuck cramming four Christmases into one when their flight to Fiji gets cancelled.
Rating: 🎄🎄🎄🎄 1/2
A Knight Before Christmas, 2019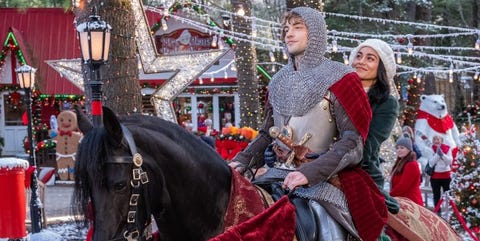 A new flick on the scene, this Christmas movie is great for fans of Outlander. It's got all the weird, sexy time travellers but none of the heavy revolutionary war vibe. So basically, it's Outlander but jolly and ICYMI, jolly is the keyword for determining good Christmas movies. At first, it's hard to not see Vanessa Hudgens as her characters in The Princess Switch but once you get used to it, it's fine.
Rating: 🎄🎄🎄🎄 1/2
Mariah Carey's All I Want For Christmas Is You, 2017
Would this be a Christmas list with an honourable mention of the queen of Christmas herself? Indeed, it would not. Sure, this isn't the best kids Christmas flick going but with a Mariah Carey-based soundtrack it's hard not to fall in love. Baby Mariah is tasked with babysitting havoc-wreaking pupper, Jack, to prove she's ready for a pet. It's hard not to fall in love with either of them. Warning: this movie will make you want a dog for Christmas.
Rating: 🎄🎄🎄
The Holiday, 2006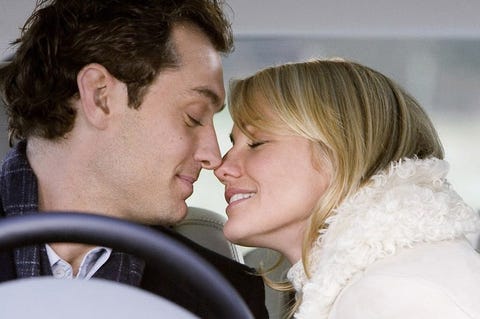 The Holiday is better than Love Actually, and that's a fact. Don't @ me. Nancy Meyers is the Queen of Cozy.  Between Jude Law and Cameron Diaz's chemistry and the agonising courtship of Kate Winslet and Jack Black, you'll laugh, you'll cry and you'll sing along all in the space of two hours and 18 minutes.
Rating: 🎄🎄🎄🎄🎄
Love Actually, 2003
We all know this movie, we all love this movie, we all agree this movie is not better than The Holiday. Comparisons aside, Love Actually is one of the most iconic Christmas flicks to-date and even the most Scrooge-adjacent of your friends has seen it and can quote it. Everyone in this movie has a shade of bad person in them but the holidays are all about seeing past that.
Rating: 🎄🎄🎄🎄
The Santa Clause, 1994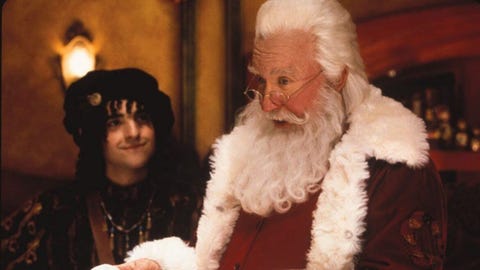 The Santa Clause and The Santa Clause 2 are incredible. However, The Santa Clause 3, I could have happily died not seeing. Don't see it, it's weird and will taint your view of the first two movies. In the first flick, we see Tim Allen become Santa after knocking the actual Santa off his roof. That's how it works in the North Pole, it's kind of like Game of Thrones, if you kill the king, you are the king. We also meet my first ever crush, Bernard the Elf (no judgement please), who helps a very reluctant new Santa fall in love with his job.
Rating: 🎄🎄🎄1/2
The Polar Express, 2009
It baffles me how much they made the train conductor look like the actor who plays him, Tom Hanks. Tom Hanks also plays The Boy and Santa Claus so have fun wrapping your head around that one. While you're doing that, be enthralled with a joyous journey to the North Pole and a lesson about what Christmas is really about – the decorations (kidding!).
Rating: 🎄🎄🎄1/2
Meet Me In St Louis, 1944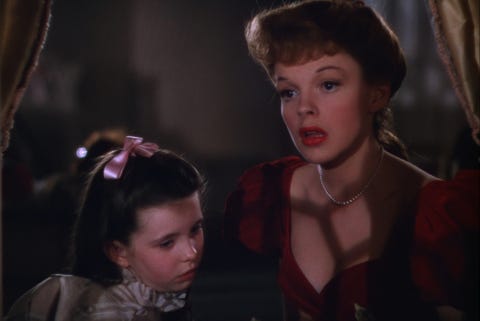 Vincente Minnelli's Christmas musical features picture-perfect vignettes through all the seasons, but none are as classic or endearing as Judy Garland singing Have Yourself a Merry Little Christmas. No wonder Minnelli married Garland not long after this film was made. We're in love too.
Rating: 🎄🎄1/2 (we'd give it five Christmas trees if it was a full-length Christmas flick)
About A Boy, 2002
Ah, the classic naive boy befriends a spoiled man-child who cares not for Christmas, women or kids story. But of course, the naive boy, in this case, he's called Marcus, befriends Will Freeman, a Grinch-esque character living off the royalties of his Dad's Christmas banger. Heartfelt hilarity ensues.
Rating: 🎄🎄🎄🎄
The Family Stone, 2006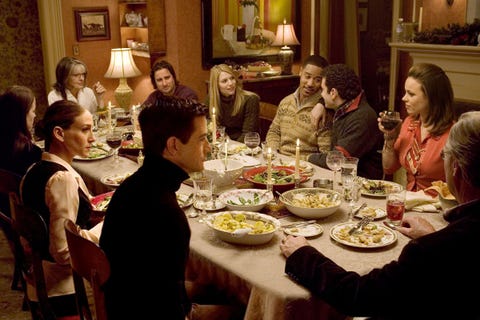 Seeing SJP play a character other than Carrie Bradshaw is always a treat. Sure, it may not be the most plot-hole free story of all time, but considering Rachel McAdams, and Diane Keaton star alongside SJP as her disapproving in-laws, it's a bloody good watch. Watch and enjoy knowing your Christmas dinner won't be nearly as awkward.
Rating: 🎄🎄🎄
Rudolph The Red Nose Reindeer, 1998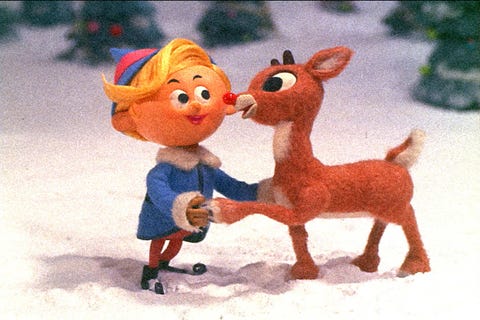 This classic is the underdog story we all need at Christmas. If you want to get all arts student on it, there's definitely some themes of charity and social justice which tie nicely into the holidays. Plus it's a nice comfort for anyone who's going home feeling like they're the black sheep of the family.
Rating: 🎄🎄🎄
Frosty The Snowman, 1969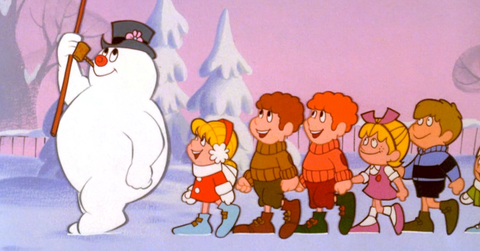 Apologies in advance, the eponymous song that goes with this film will be in your head for the rest of the day. Perhaps even for the rest of the year. With a corncob pipe, a button nose and a killer soundtrack, Frosty is our all-time Christmas icon. The magic is pretty cool too.
Rating: 🎄🎄🎄🎄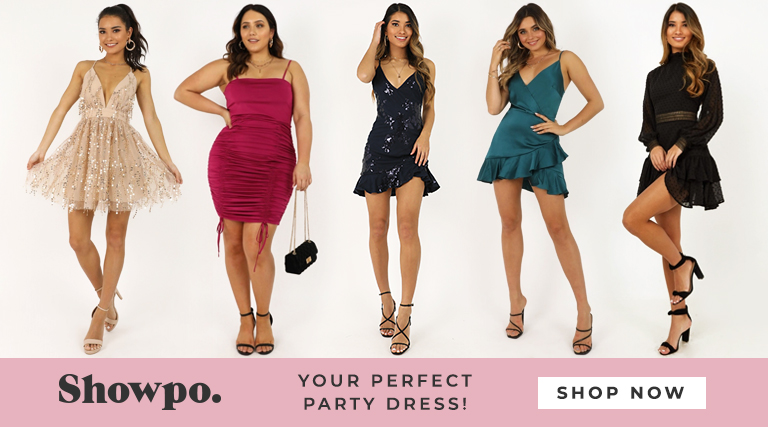 The Princess Switch, 2018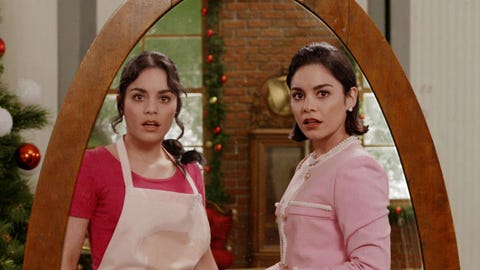 Vanessa Hudgens stars opposite Vanessa Hudgens is one of Netflix's best-but-also-worst Christmas movies. Stacy is a baker from Chicago who is entered into a baking contest by her supremely hot best friend and travels to the very fake kingdom of Belgradia. In Belgradia she finds out she looks exactly like the future Queen of Belgradia and naturally the two decide to switch lives. There's a sequel coming out next year where a THIRD Vanessa Hudgens is thrown into the mix.
Rating: 🎄🎄🎄🎄🎄
Elf, 2003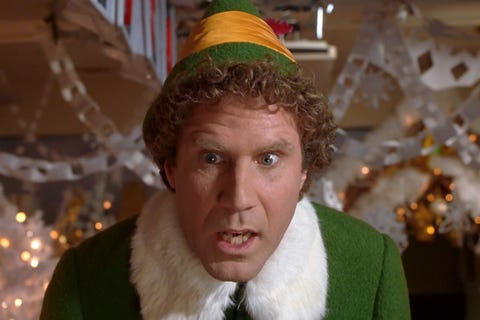 Elf is one of those rare movies that gets better with every watch. Only a cotton-headed ninny muggins would disagree. Will Ferrell is hilarious as Buddy, a human raised by Santa's elves in the North Pole. On a quest for his true identity, Buddy finds himself in New York and ooh boy is he underprepared. Turns out life outside Santa's Workshop is mean and scary, but made worth it by a shower-singing Zoe Deschanel.
Rating: 🎄🎄🎄🎄🎄
The Nightmare Before Christmas, 1993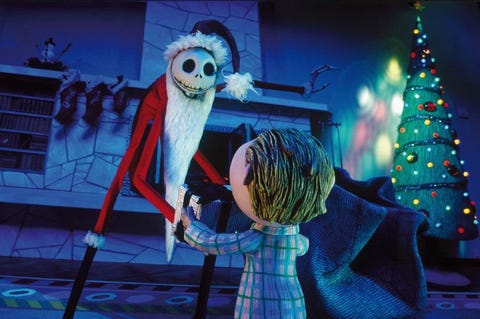 It's a debate for the ages: is The Nightmare Before Christmas a Halloween movie or a Christmas movie? For the sake of this list, we're siding with Christmas. Sorry, not sorry. Tim Burton's creepy take on Christmas is so charming it doesn't bother me that Santa has been replaced with a spindly skeleton. Still, it's a very niche  Christmas movie so you'll be forgiven if you pass on this one.
Rating: 🎄🎄🎄
The Muppets Christmas Carol, 1992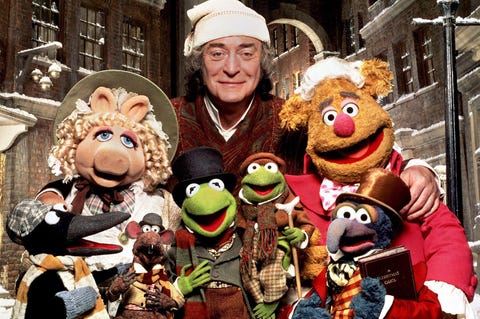 Charles Dickens' A Christmas Carol has been giving the cinematic treatment countless times. However, none are quite so timeless as The Muppets Christmas Carol. The Muppets edition brings an added festivity to the Victorian tale. It's warm, it's witty and it's wonderful. Oh and there's puppets!
Rating: 🎄🎄🎄🎄
Miracle On 34th Street, 1947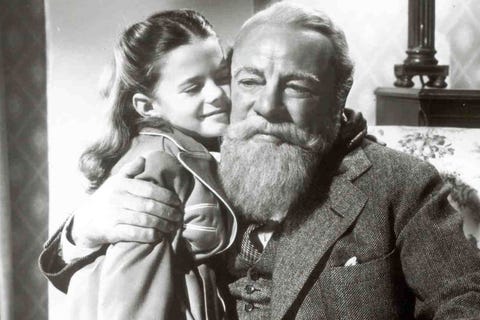 It takes a special patience to watch a black and white film if you grew up with colour. So, if the OG version seems a little out of reach, the 1994 remake starring Mara Wilson is a must-watch. Both follow the story of a man claiming to be Santa Clause who finds himself on trial over his identity.
Rating: 🎄🎄🎄🎄🎄
Home Alone, 1990
We all know the story. Eight-year-old Kevin is left home alone by his family on Christmas and ooh boy middle children have never related more. At first, our friend Kev relishes in his new independence but when two thieves try and break into his home he gets creative with his defence.
Rating: 🎄🎄🎄🎄🎄
Arthur Christmas, 2011
Another modern cartoon classic is Arthur Christmas. It's a cheeky story of Santa's black-sheep son rising to the occasion to save the Claus family business. As the only one with an inch of Christmas spirit left in his bones, Arthur faces many festive-themed trials and tribulations.
Rating: 🎄🎄🎄
Bridget Jones' Diary, 2001
If you've found yourself in the midst of cuffing season this Christmas, Bridget Jones' Diary is your go-to Christmas flick. When Bridget thinks she might have finally met the love of her life, the whole thing comes undone with a hideous Christmas jumper. Okay, sure, there are some other extenuating circumstances, but don't downplay this seasonal wardrobe faux pas.
Rating: 🎄🎄🎄🎄🎄
Noelle, 2019
Noelle is Disney+'s debut Christmas film starring Anna Kendrick and Bill Hader. When Santa's sister, played by Kendrick, suggests the man in red takes a few days off before the Christmas rush she doesn't expect him to go on holiday permanently. But that's what happens leaving Noelle to save the day with her brash humour and flying reindeer friend.
Rating: 🎄🎄🎄🎄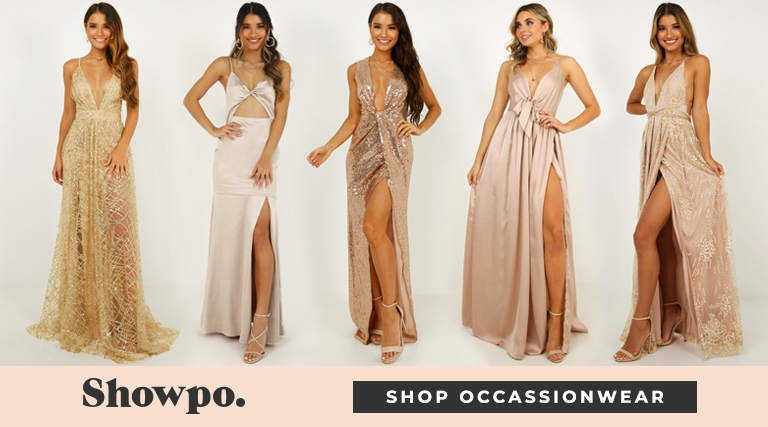 It's A Wonderful Life, 1946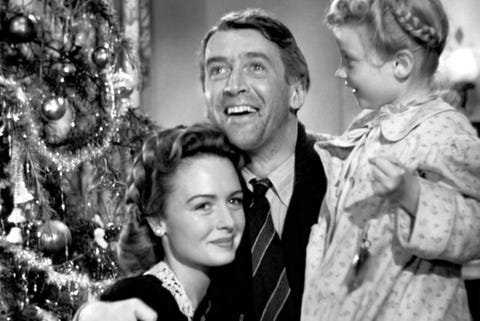 Few films touch on the more trying aspects of Christmas. Let's get real, it's not always easy and it takes a lot of emotional labour to get through. The protagonist, George Bailey, is hit with depression during the holidays and a visit from an angel which turns his life around.
Rating: 🎄🎄🎄🎄
The Christmas Chronicles, 2018
Mischievous siblings Kate and Teddy set up a plan to catch Santa and settle a bet that he's real once and for all. However, when their plan comes to fruition, the pair join Saint Nick to save Christmas before it's too late.
Rating: 🎄🎄🎄
Christmas enthusiasm by Emma Roffey