All The Apps You Need To Download To Make Your Life Easier
An app that can unsub me from all those emailing lists? Sign me up!
It's estimated that us humans think around 50,000 thoughts a day, that's approximately 2,100 thoughts an hour! No wonder we're all feeling overwhelmed and confused about things. However, fret not. These apps are here to make your life so much easier. Whether you need to calm your mind, organise a holiday, create to-do lists, do a bit of speedy shopping, manage your calendar and budget like an expert, these are the apps you have to download right now.  
Unroll.me 
I wish I had found this app sooner but better late than never and thank god I came across it. Unroll.me collates all your subscription emails and allows you to unsubscribe to ones that no longer interest you with one click. After unsubscribing, you can combine your favourite subscriptions into one single email. You'll get your emails down to inbox zero in no time!
Google Trips 
If you're using Gmail and Google Calendars, this is the app to download when you're planning your next vacation. This app gathers all your flight and accommodation confirmations, travel itineraries and other bookings in the one place. It also works when you're offline so you don't need wifi. Google Trips creates daily travel itineraries of what to do, see, eat and drink in the cities you're travelling to. It'll even create a city map for you including the best routes to take based on the sites you want to see. 
Down Dog 
I'm amazed that this app is free considering you can access so many yoga classes. You can filter your search by male or female instructor, length of the class, style of yoga and background music. You can also save your favourite classes and track your progress. Down Dog is by far the best yoga app out there if you want to practice in the comfort of your own home. 
Pocket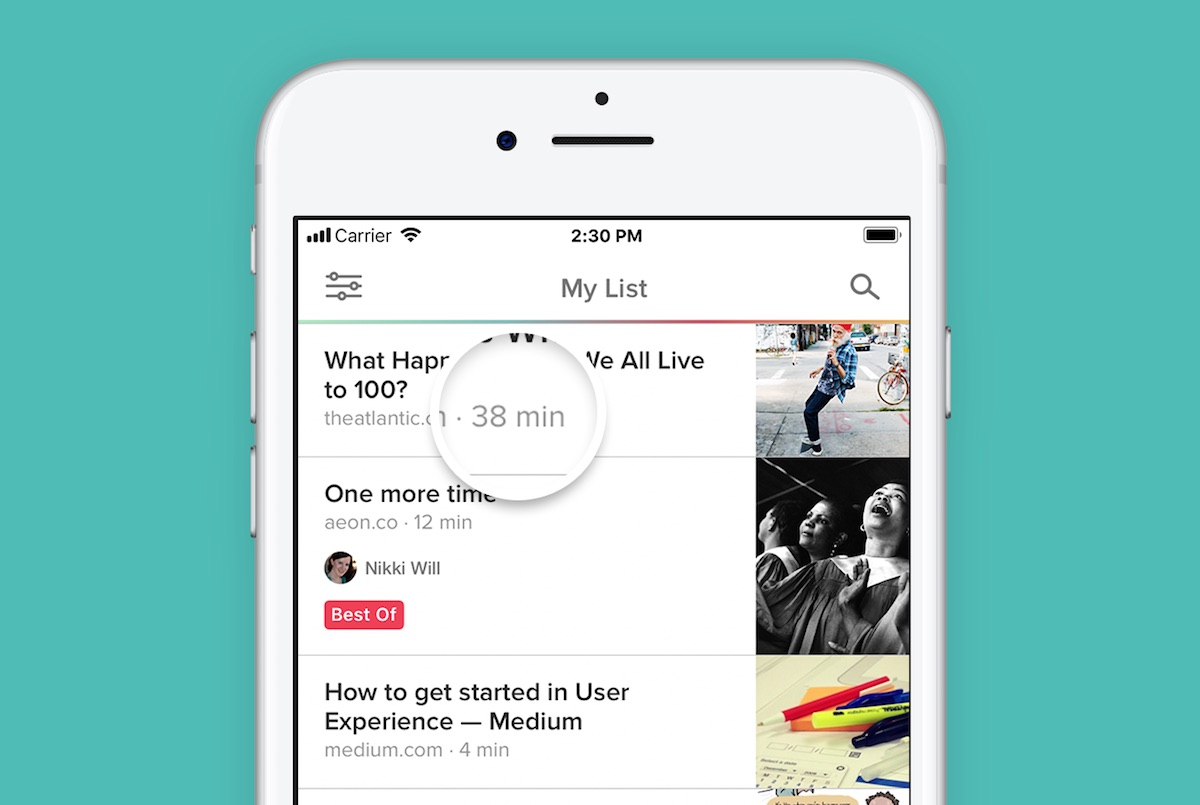 There is lots of content out there and sometimes you'll come across something with no time to read, watch or listen to it. Pocket allows you to save articles, videos and stories from any web page or app so you can come back to it when you actually have the time (and attention span) to dedicate to it.
Insight Timer
Insight Timer is an amazing meditation app that offers a variety of different meditations based on type, mood, and teacher. The best part about it is that it's free! You can search meditations based on stress and anxiety relief, sleep, creativity, gratitude, chakra balancing and yoga styles just to name a few. If you have no idea where to start, search Daily Chakra Cleanse with Sara Brooke and Self Love Meditation with Melissa Ambrosini. 
24me
24me is the digital assistant you never thought you needed until now. It includes a calendar, to-do lists and notes built into this one app. You can save links to your service providers, banks and social media sites and the app will automatically save events and birthdays into your calendar. You can also set notifications to remind you of incoming tasks, to accept an event invitation and pay your bills. 
Flo 
Tracking your period is so important and every woman should understand their cycle more. It's the best way to track the different stages of your cycle and know when you're the most fertile. With Flo you can also track your moods to understand them and your triggers better, note down any symptoms and record when you've had some sexy time. 
Talkspace
If you've ever thought of seeing a therapist but don't have the time or money to do so, Talkspace is the app for you. For $59 a week, you will be matched with a therapist based on the preferences and questions you answered when signing up and you can send them unlimited text, audio or video messages. You're guaranteed to hear back from them at least once a day. You can also schedule in a live video session with your therapist if you want to have a face to face discussion with them and you have the freedom to change your therapist and unsubscribe at any time. 
Digit 
Every time I see my paycheck, I put money into my savings straight away which is great but as the days go by I find myself transferring money from my savings account back into my spending account because I overestimated just how much I can save per week. Digit allows you to enter your expenses and what you're saving for such as vacations, loans, birthday gifts and calculate how much you can actually save per day and per week. Better yet, it puts that amount into your savings account automatically. 
Stop, Breathe, Think 
Stop, Breathe, Think allows you to check-in with yourself at any time of the day and enter your moods into the app. Based on what you picked, you can do meditations and other activities to help you overcome your moods and track your progress, making it easier to turn the negative into the positive. 
Evernote 
Evernote is great if you need to complete a project and do a lot of research and collate your findings and ideas. You can separate your notes into different notebooks or sections and easily upload files, images and audio into your notes. It can also link to your Google Calendar, Drive and Dropbox so you can integrate your files and documents and easily share the information with other people. 
Google Keep 
Google Keep is a great app to use for when you need to do a brain dump. It's convenient to see all your notes on the one page. You can colour code your notes and lists and add photos and audio. You can share it all with your family and friends and set a time-based reminder so that you don't forget.
The Showpo App
You can't blame us for sliding this one in can you? But seriously, not to toot our own horn, but the Showpo app is a godsend for online shopping. Not just because you can find, buy and track your new favourite outfit in a few simple clicks but have you tried our visual search function? Just upload or snap a picture of your ultimate #OOTD and we'll find an exact match for you. No longer will you lust after all those insta-worthy outfits you scroll past, they'll be in your very own wardrobe!
Words by 'appy chap Tamara Bose