Every Look From The SAG Awards Red Carpet
Yes, technically the SAG Awards were yesterday and this red carpet round-up is a little late. However, considering much bigger news came out of the red carpet (Brad and Jen are back together?), we had to hold off on saying nice things about everyone's third favourite dresses. Because honestly, if this red carpet taught us anything, it's that no one is wearing their favourite look to the SAG Awards. We guess they're saving it for the Oscars.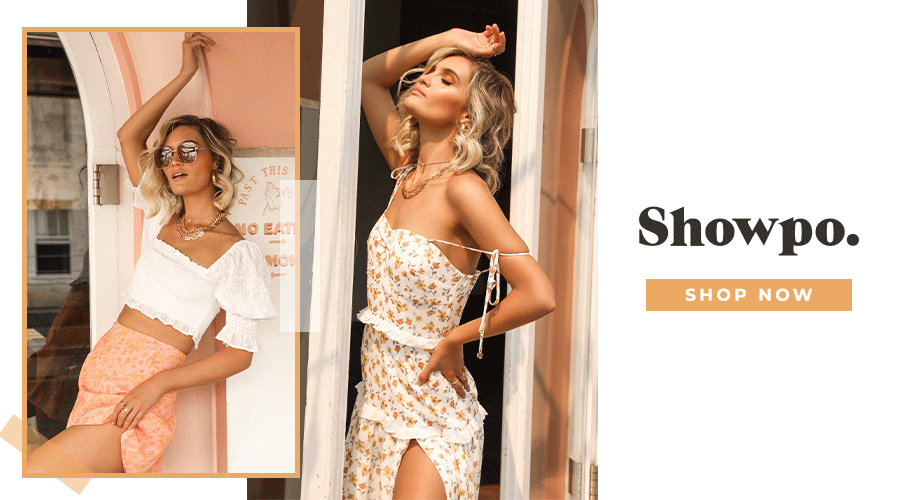 Zoë Kravitz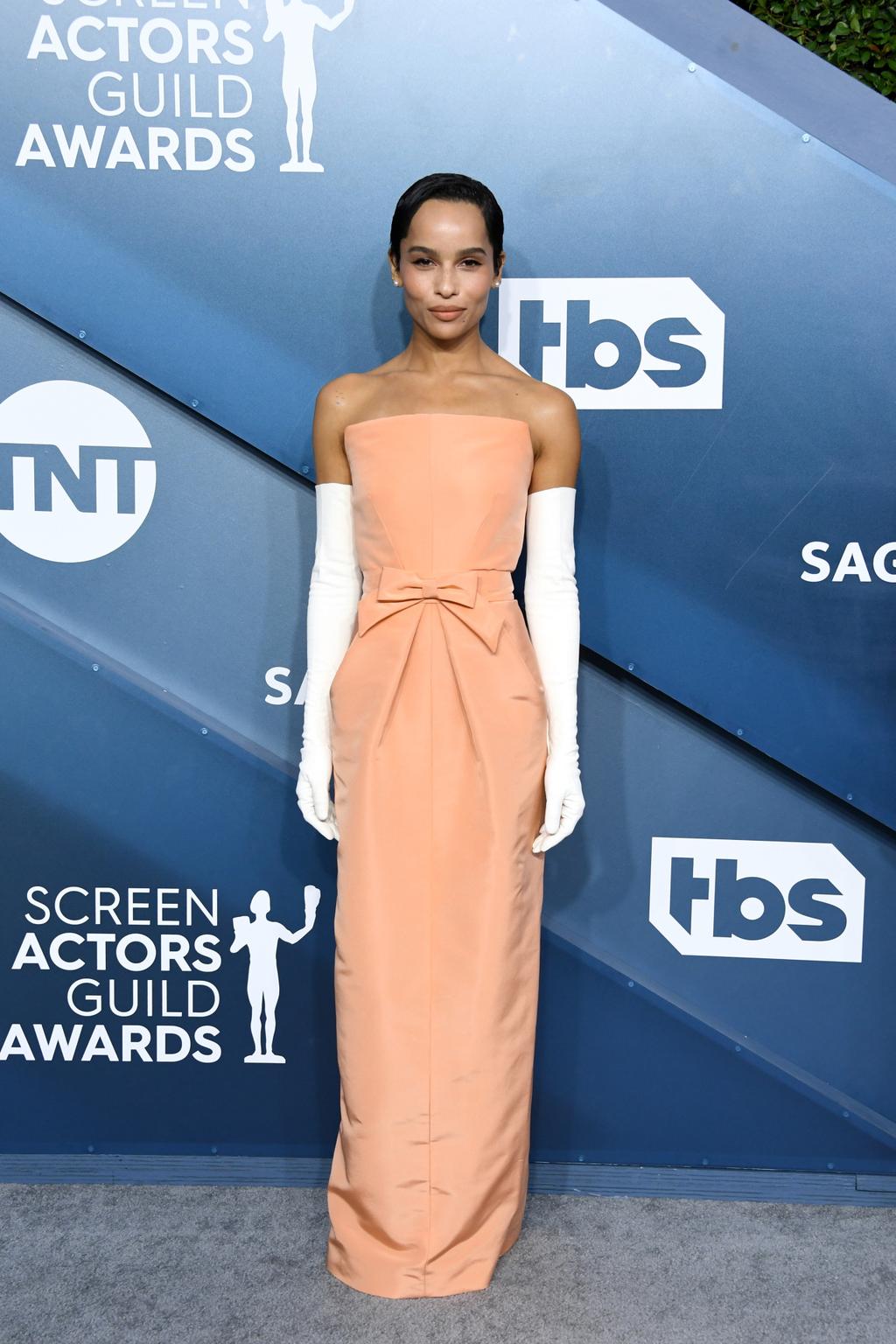 How is she making this get-up look so chic? No one else could pull this off, of that we are certain.
Margot Robbie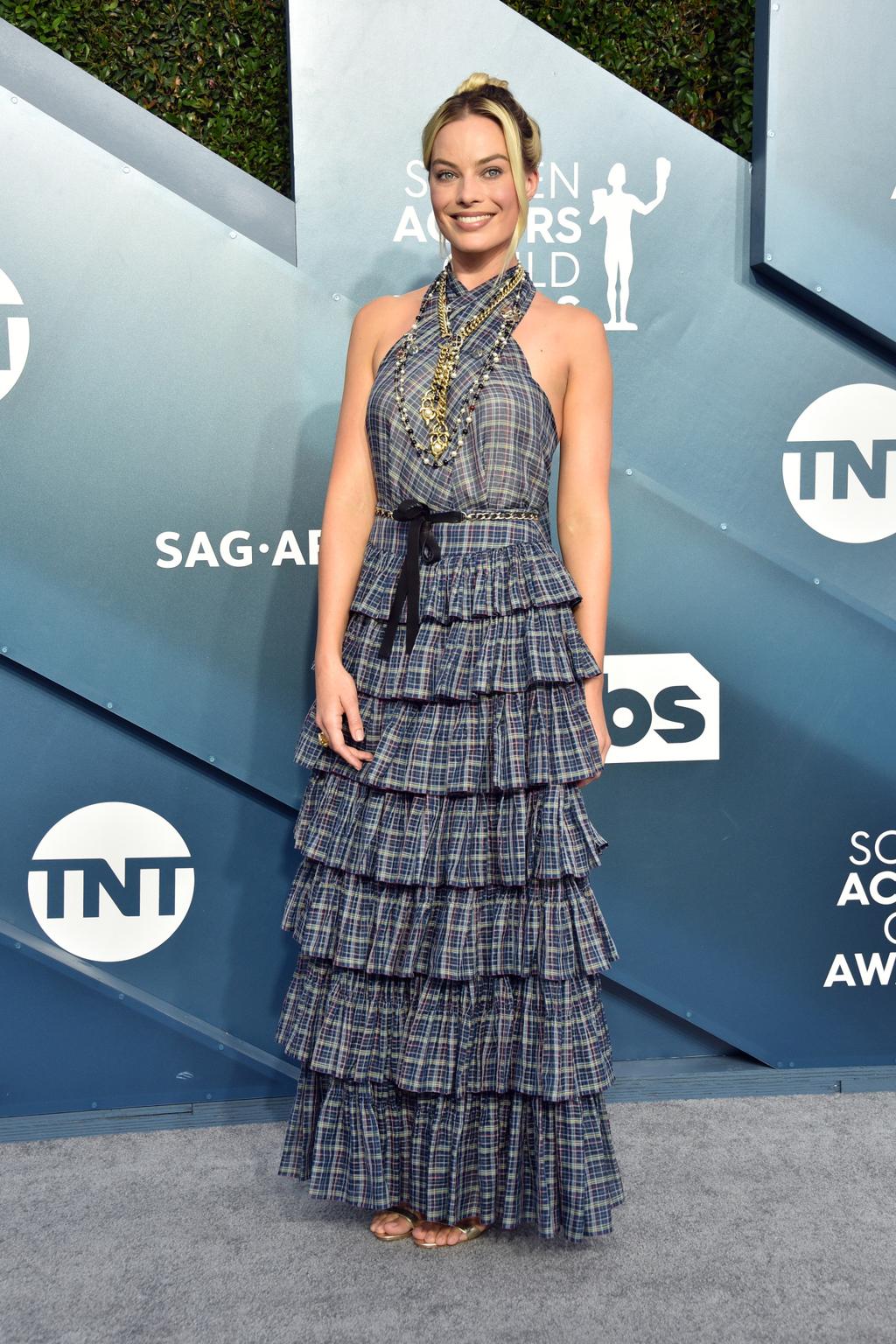 When you've got the SAG Awards at 6 and a Highland shindig at 7.
Reese Witherspoon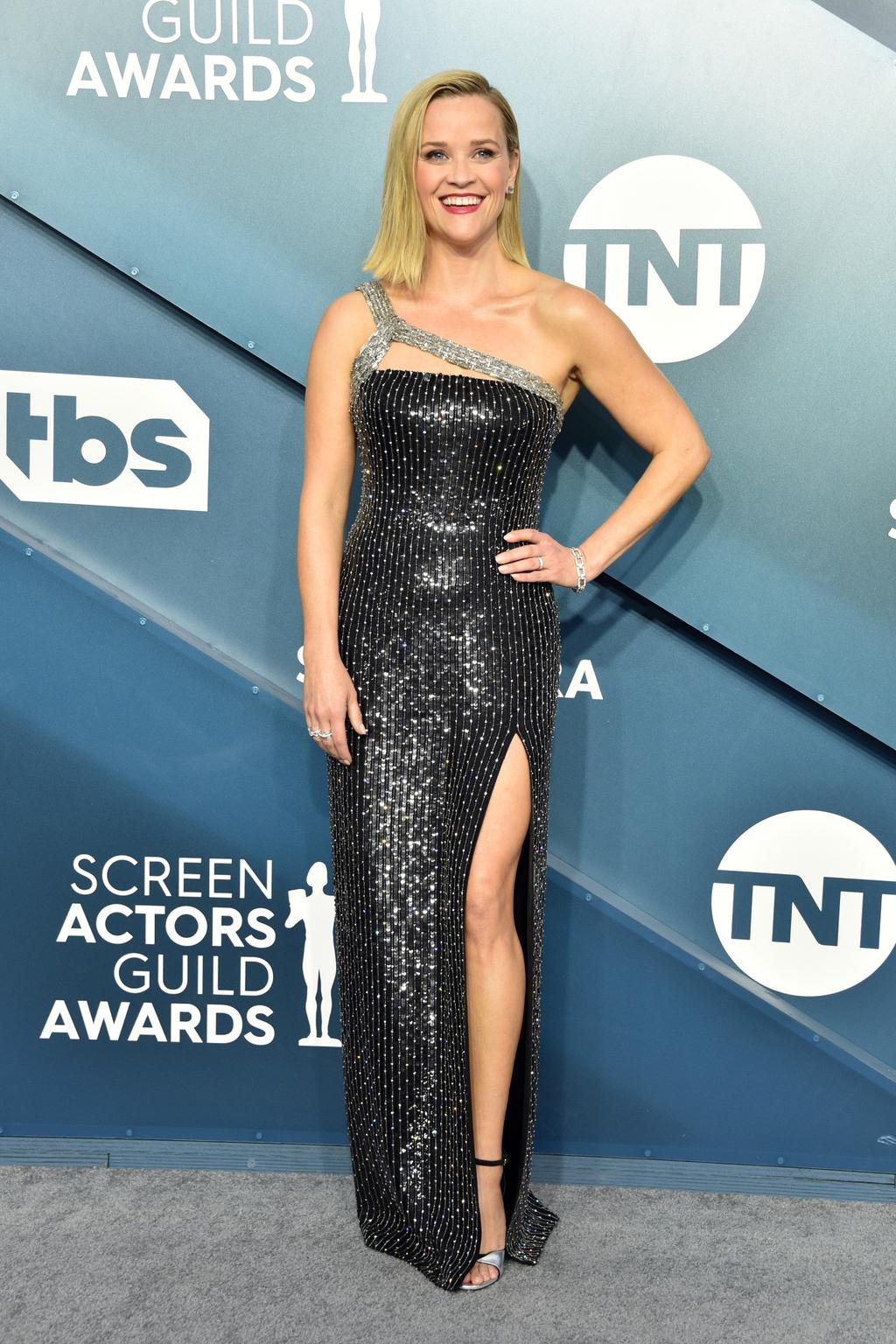 We know Reese and Jen are nominated for the same show but they can't keep swapping dresses all season. We won't stand for it.
Jennifer Aniston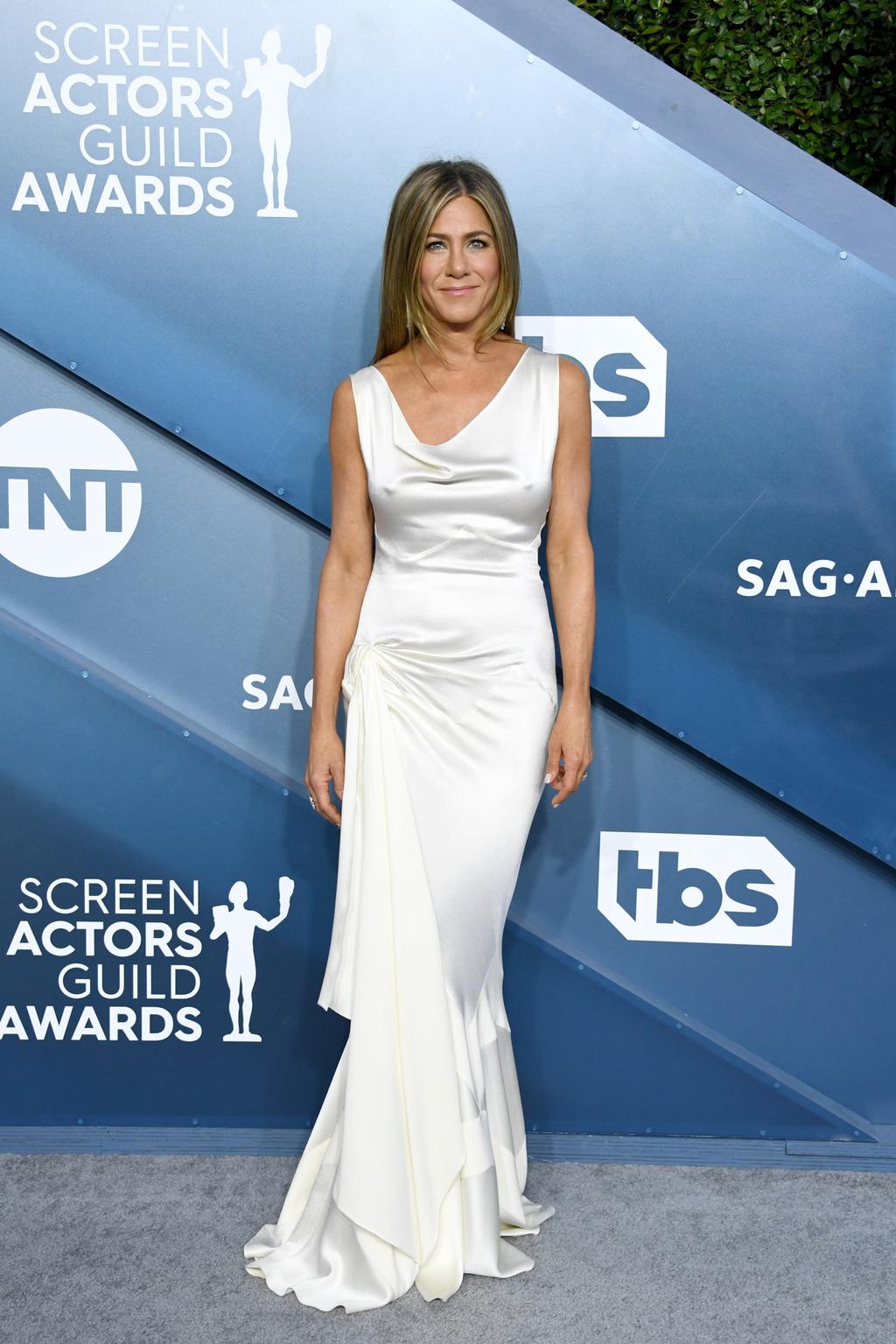 Yesterday, we would have said this was a lovely white dress. Today, we want to know if this is what she'll wear to remarry Brad Pitt.
Jennifer Lopez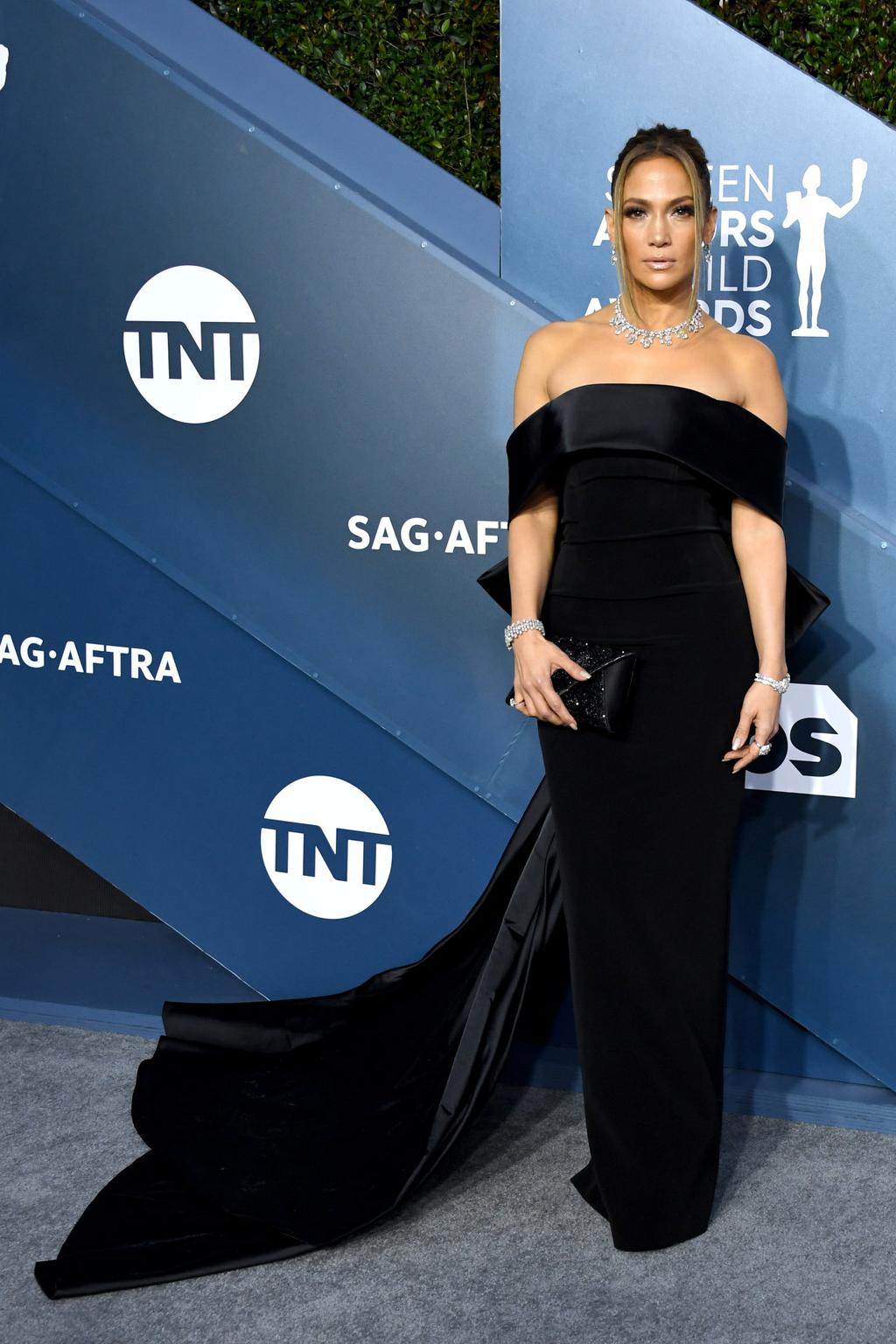 Jennifer Lopez has really committed to this present theme with the bow motif she's working. We guess she's setting up her 2020 to be a real damn treat.
Nicole Kidman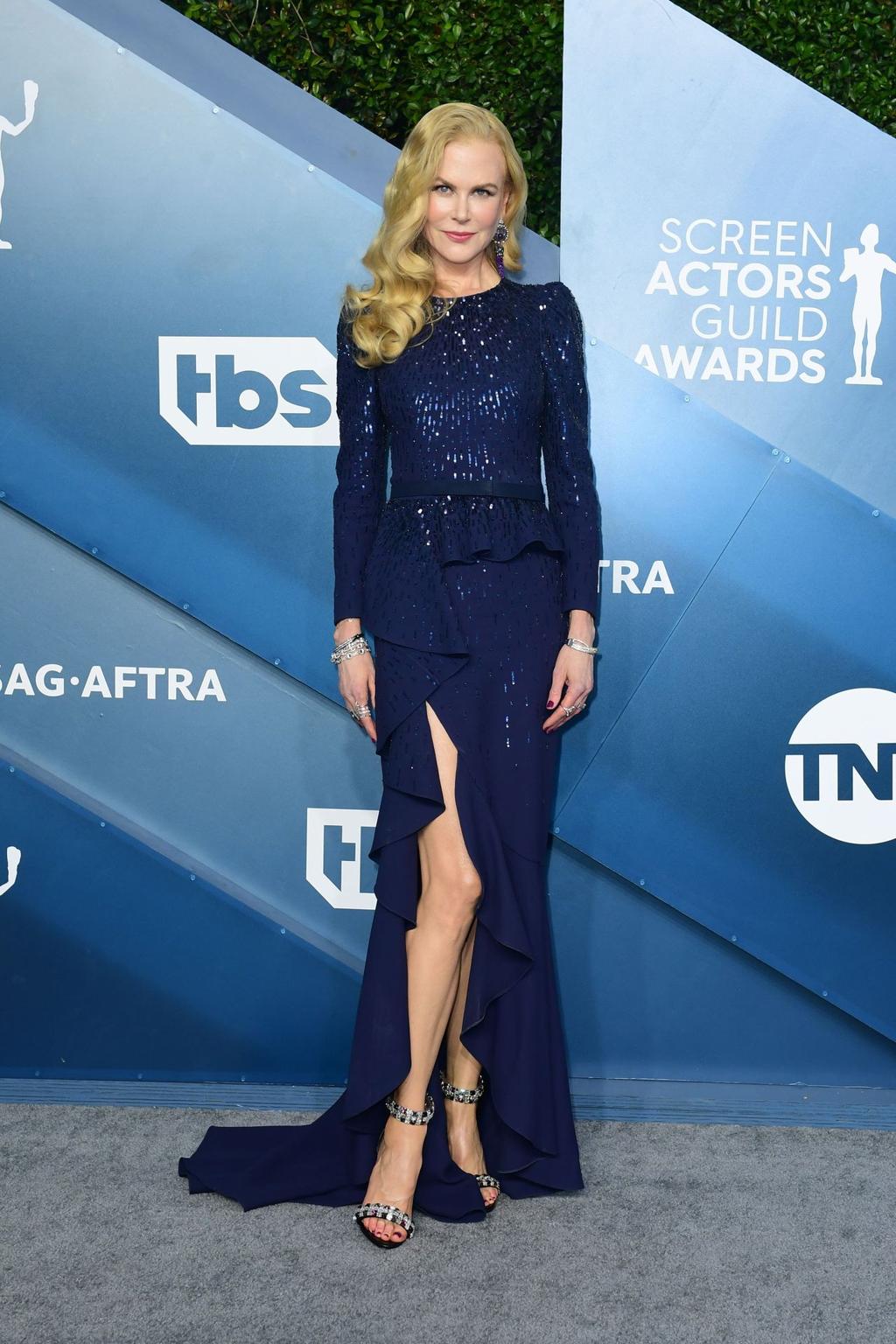 Lupita Nyong'o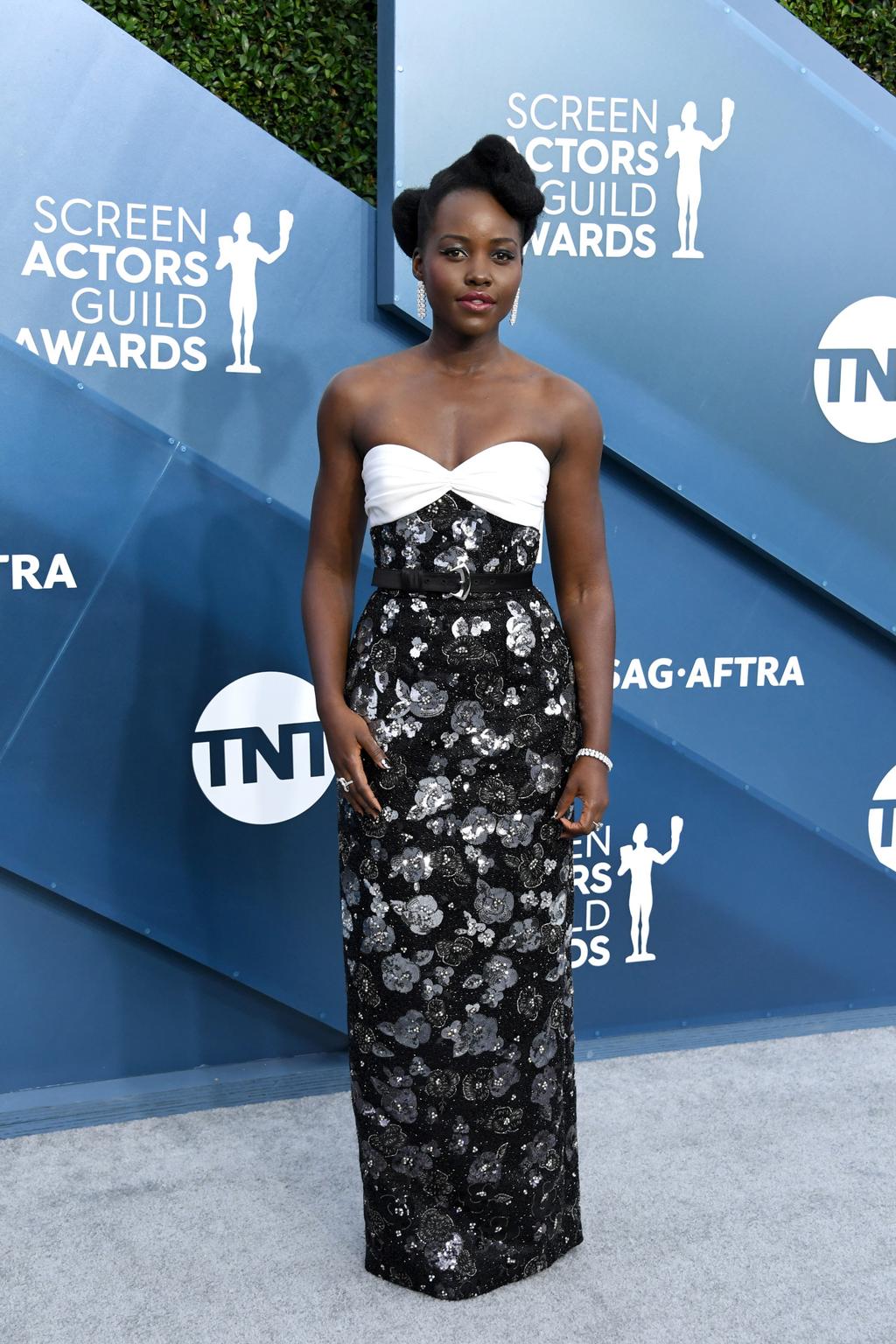 WHAT'S WITH ALL THE BELTS?
Scarlett Johansson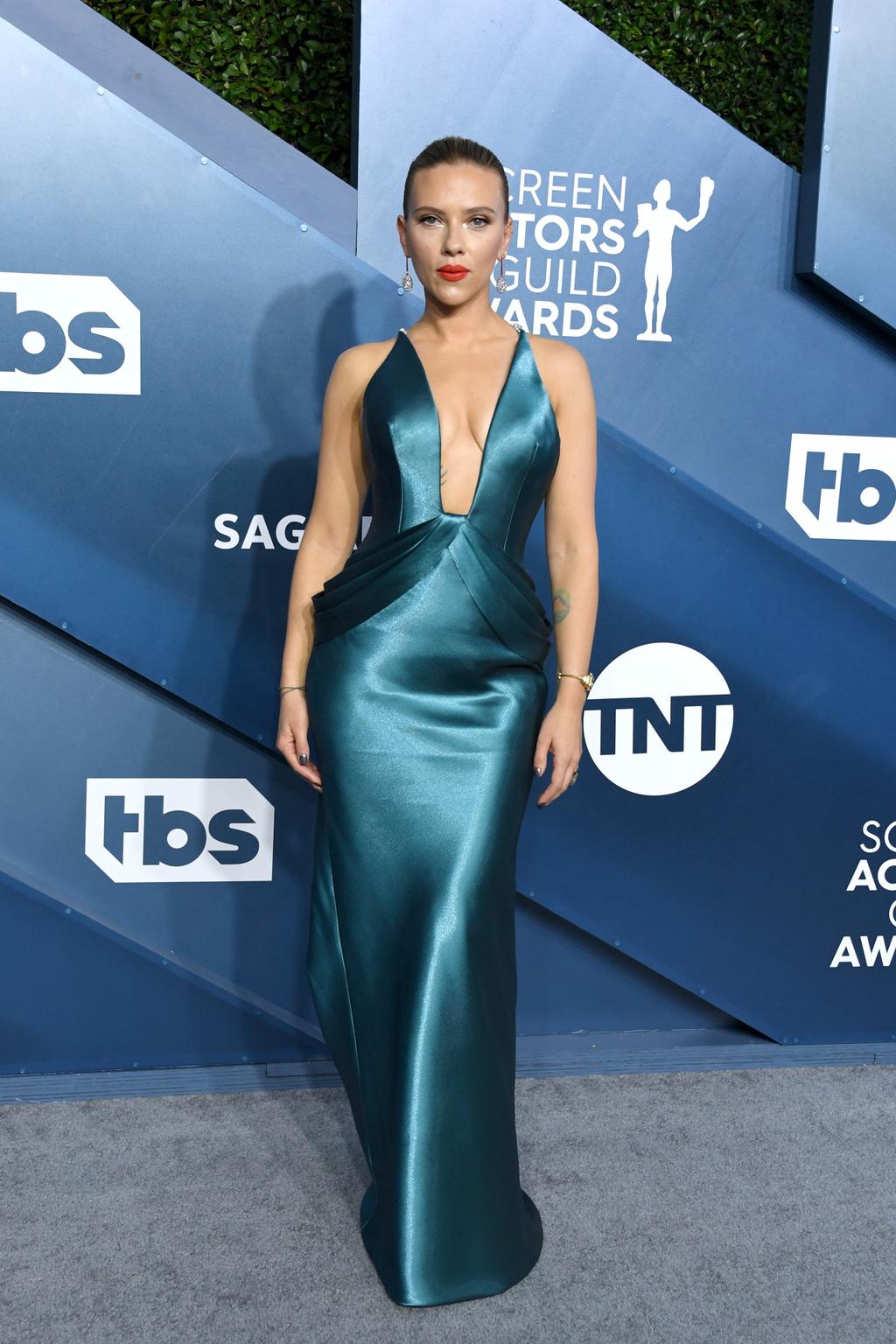 Sexy mermaid, but make it fashion.
Renee Zellweger
Give us structured anything and we'll love it.
Sophie Turner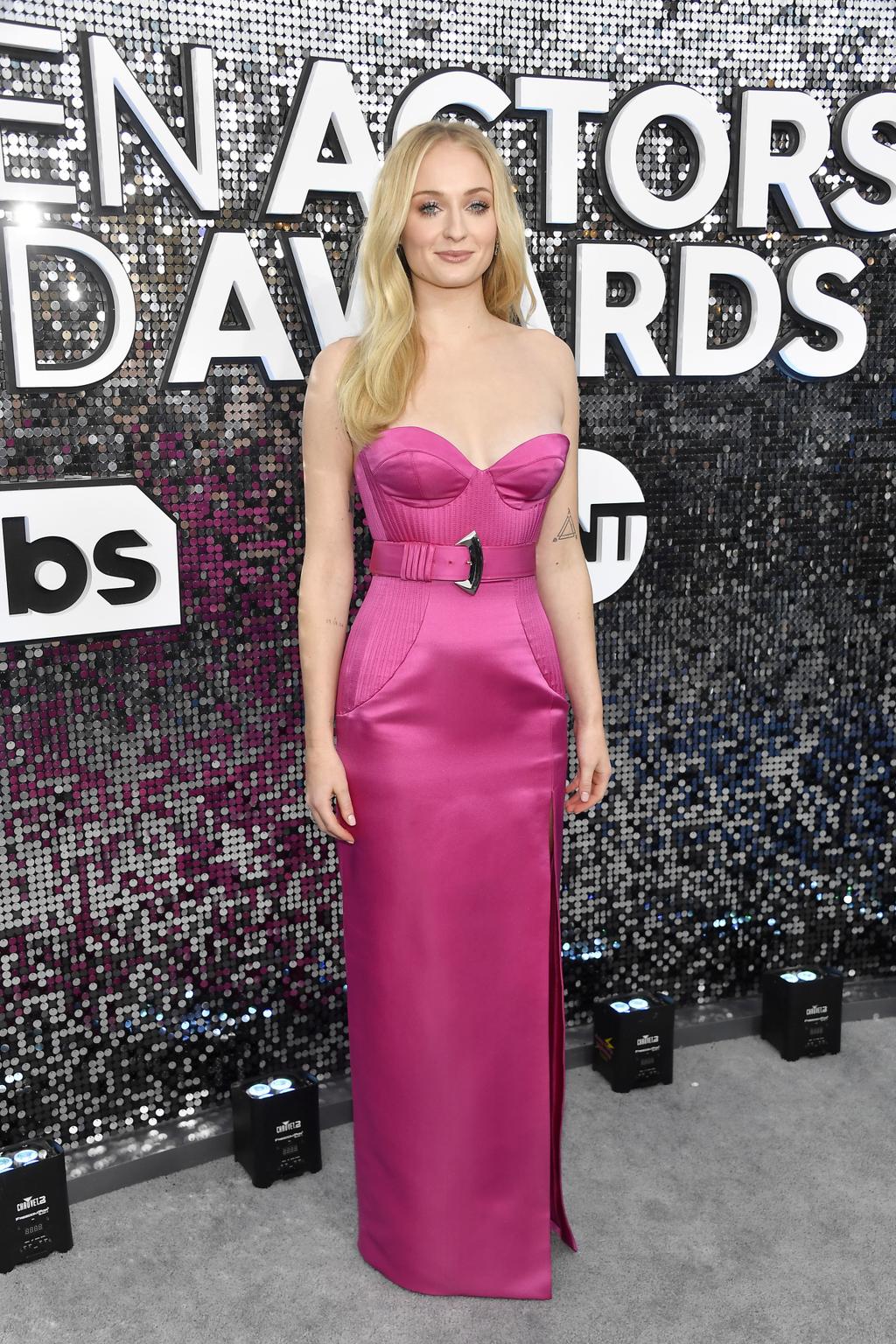 Meet fuschia, our new favourite colour.
Cynthia Erivo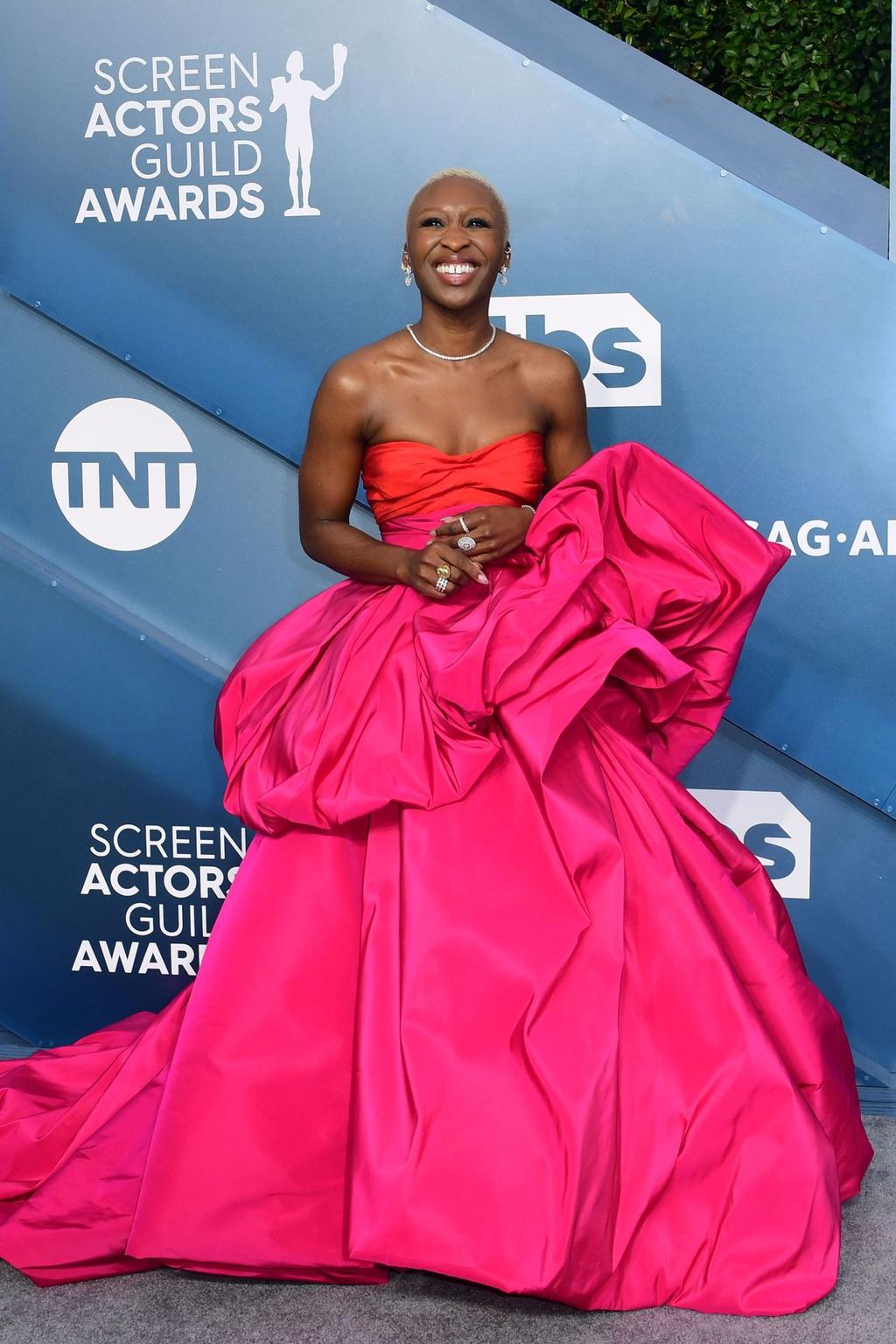 Tried and tested colour combo. There's have nothing to say. It's gorgeous, moving on.
Elisabeth Moss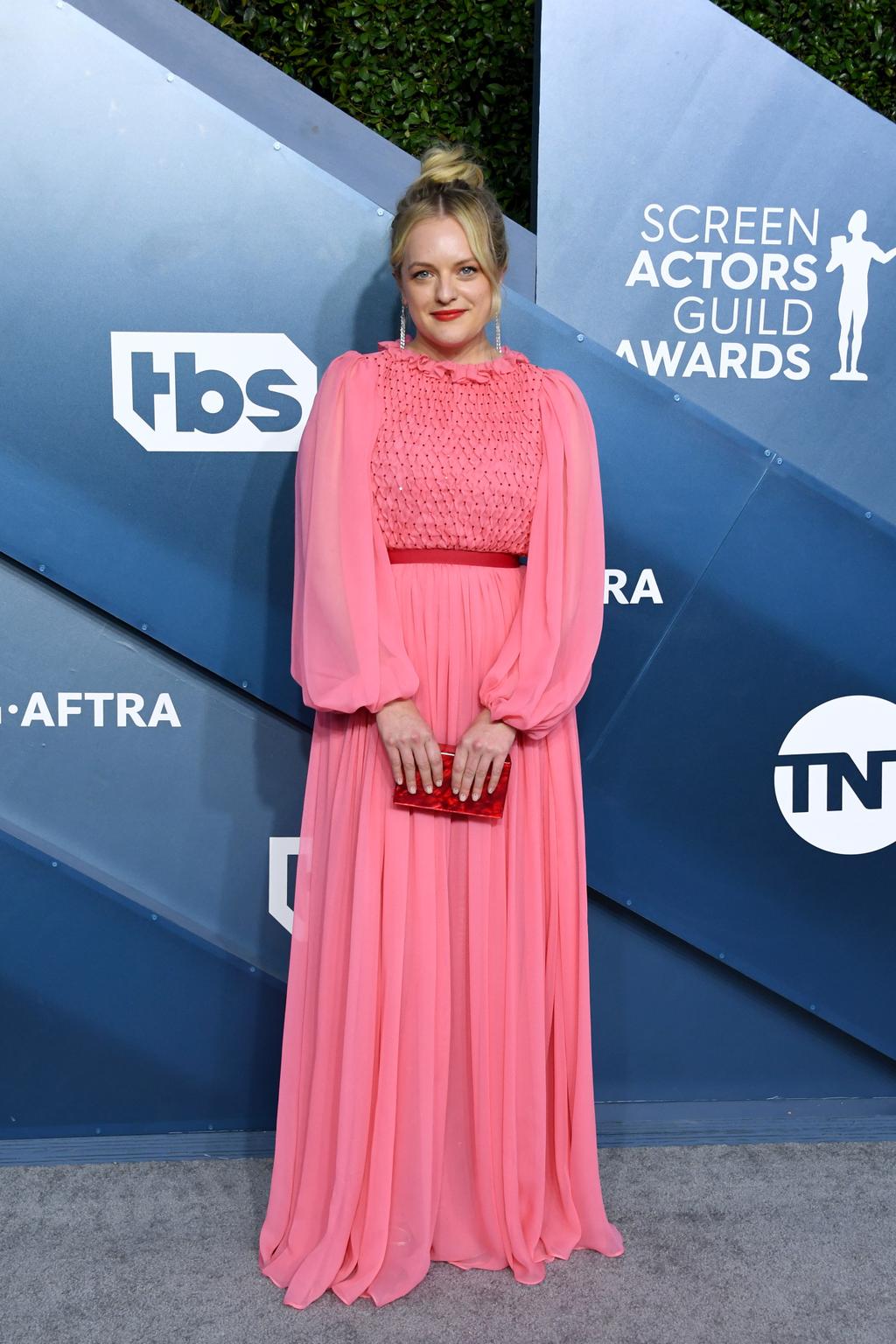 How dare Elisabeth Moss make us hate our favourite colourway.
Charlize Theron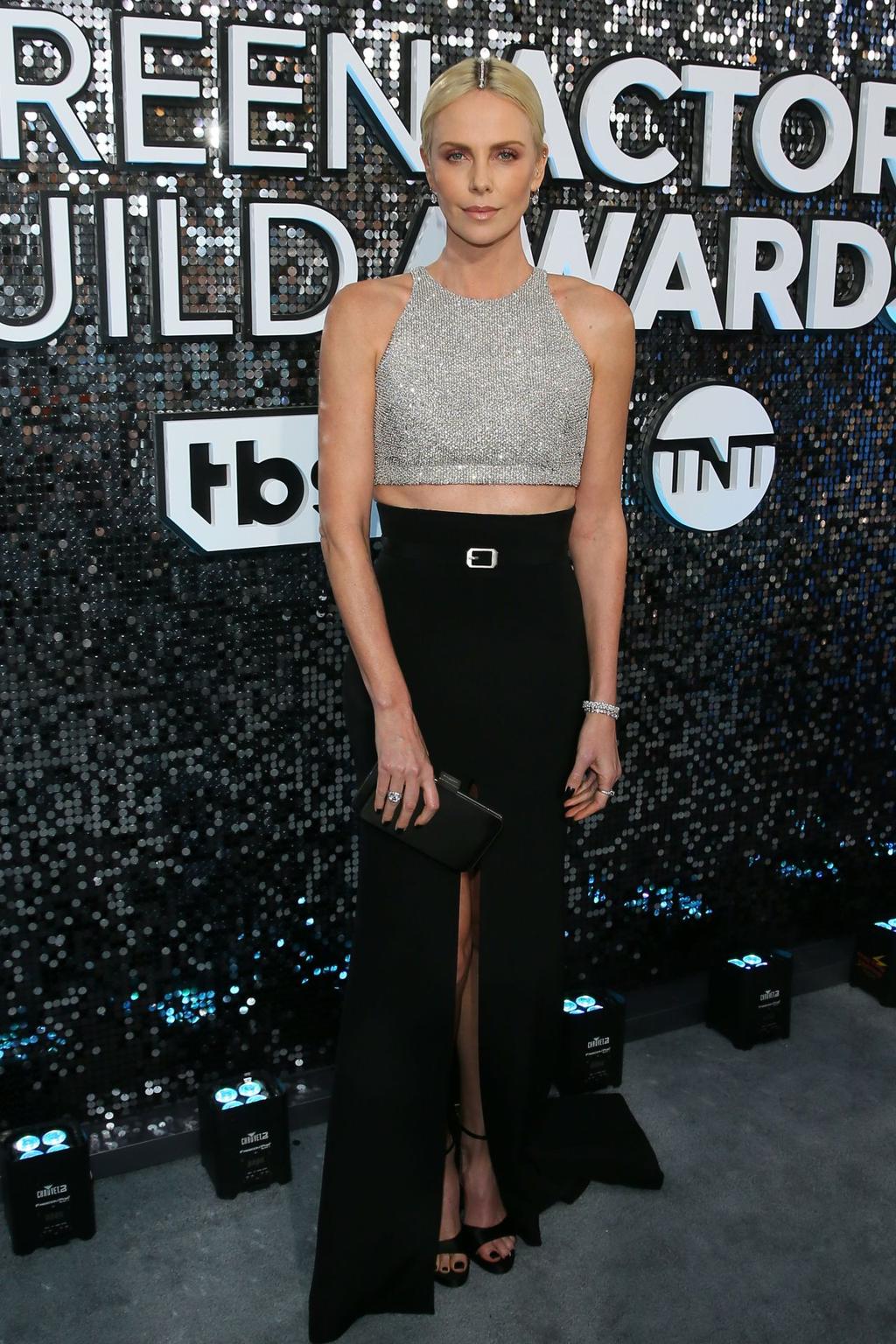 Are those gemstones down her centre part?
Jennifer Garner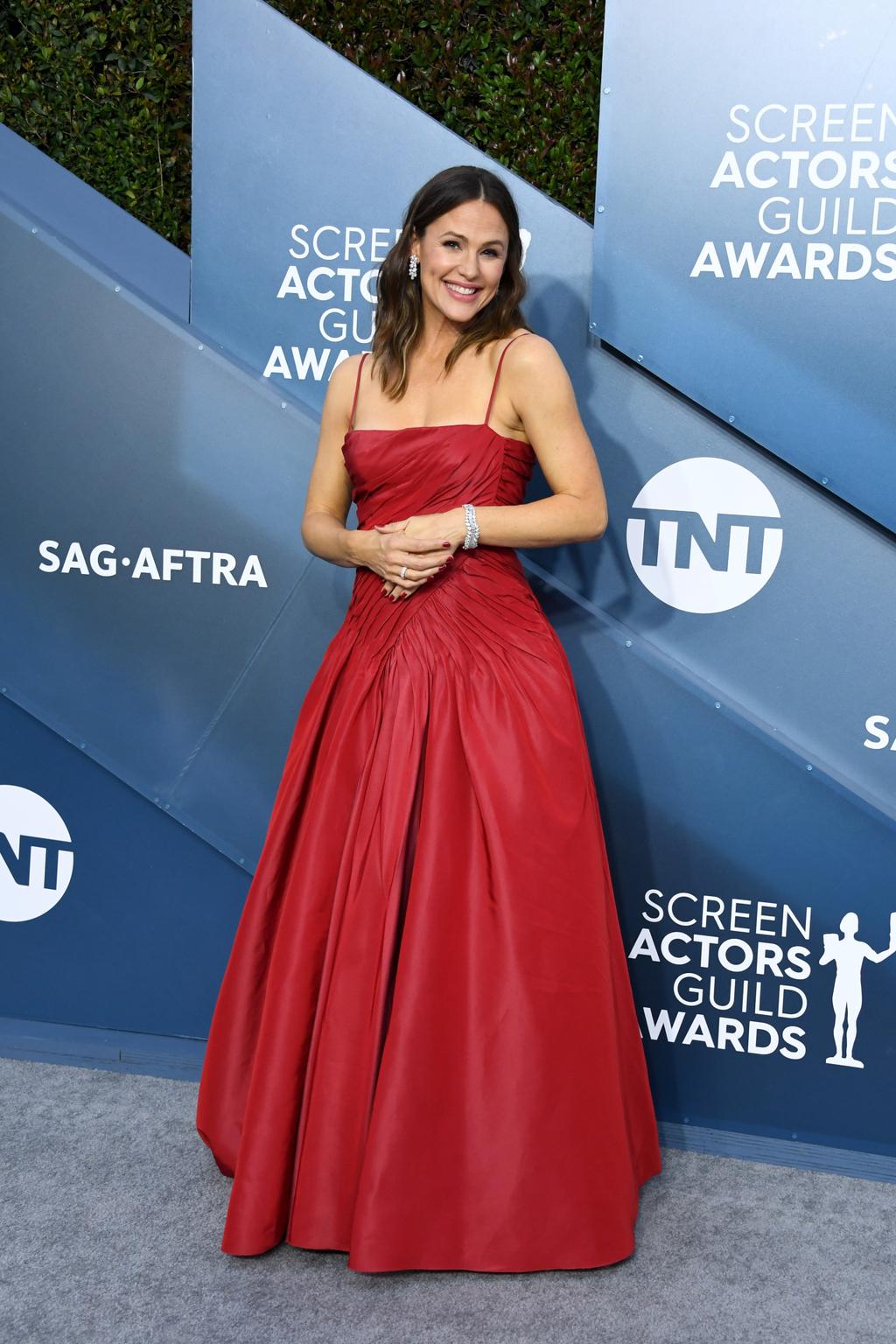 This is exactly why we miss Jennifer Garner on every red carpet. Come back, Jen!
Dakota Fanning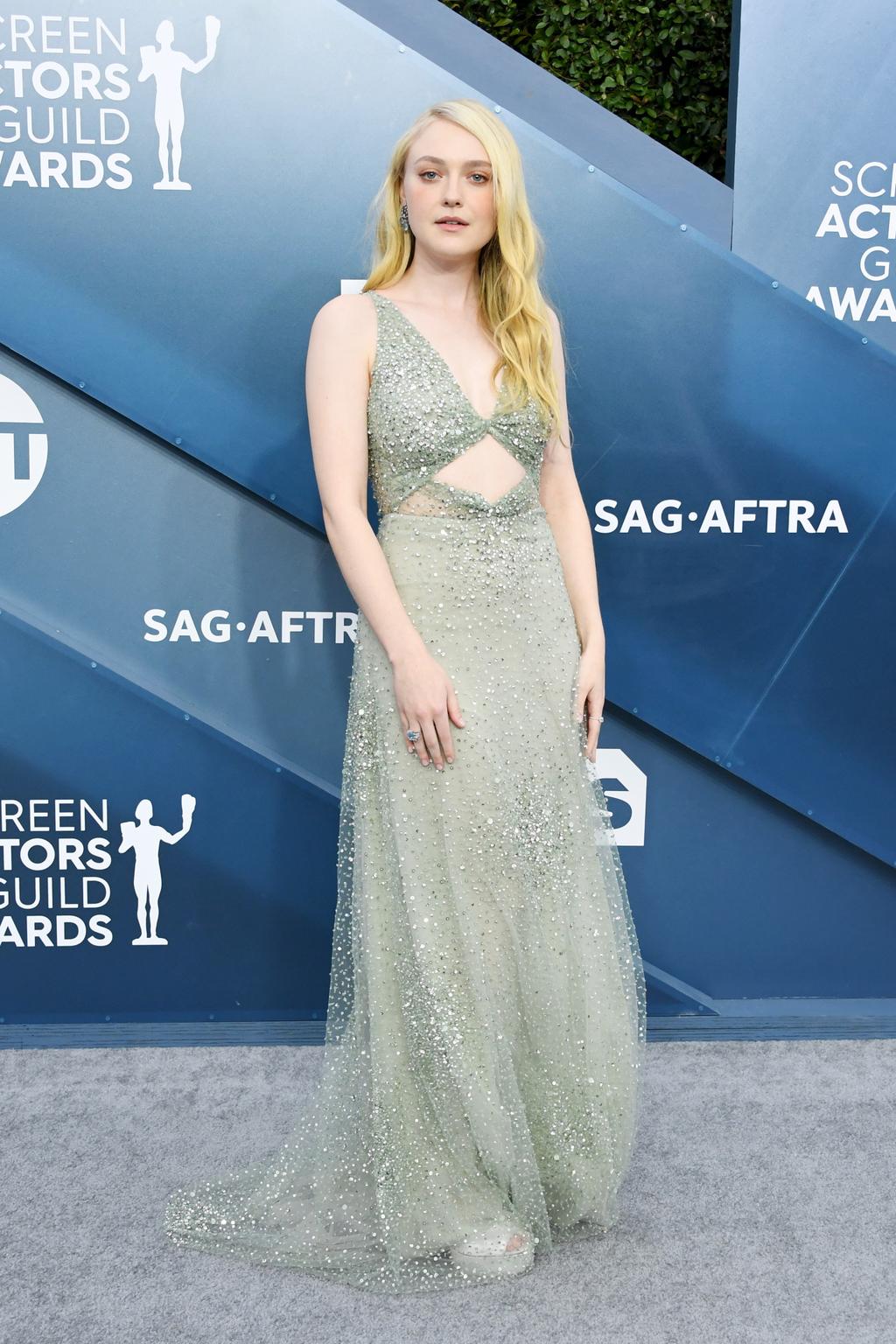 Beautiful bit of Elsa cosplay happening here.
Millie Bobby Brown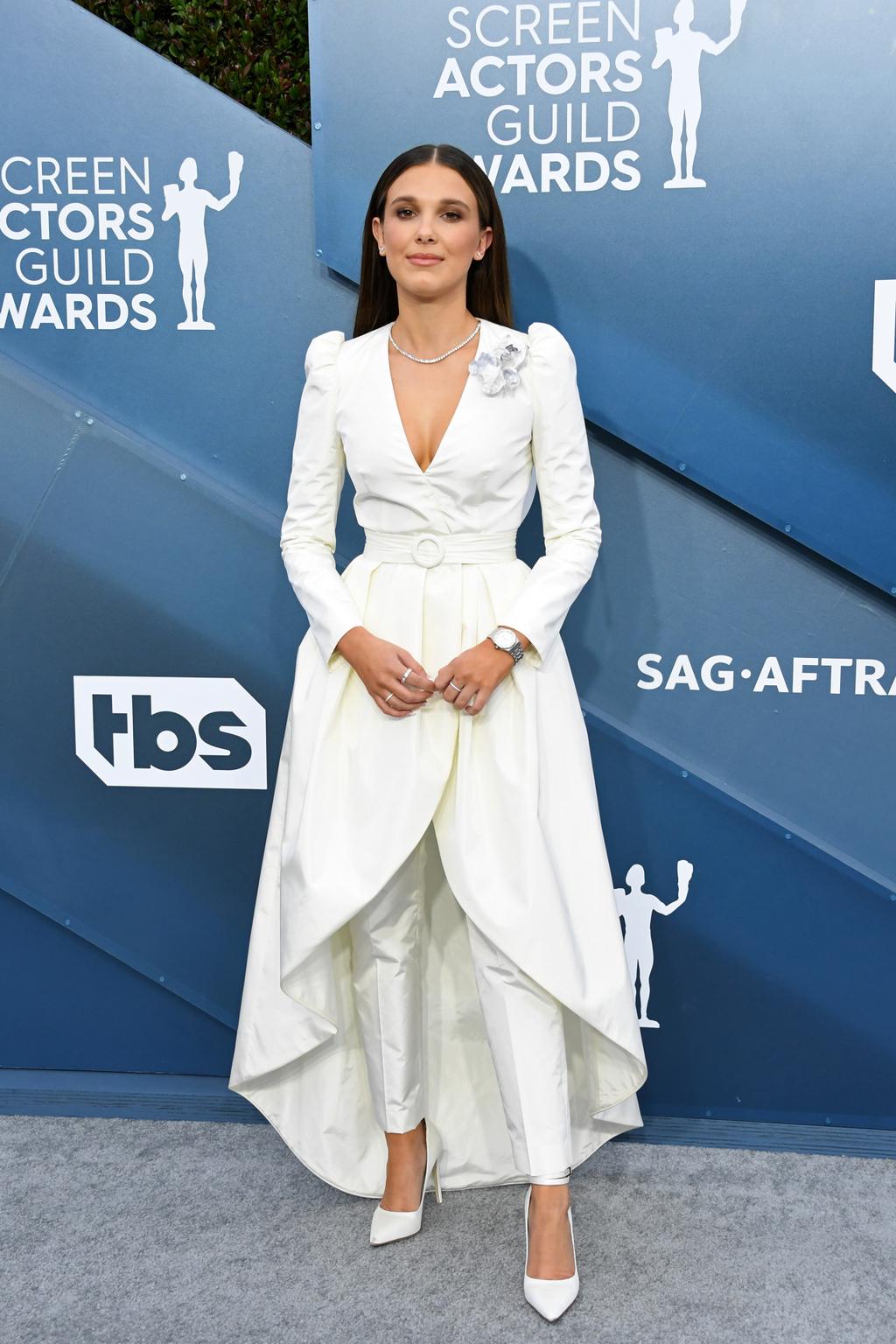 Sorry, but when did MBB stop being 9 and start being 29?
Joey King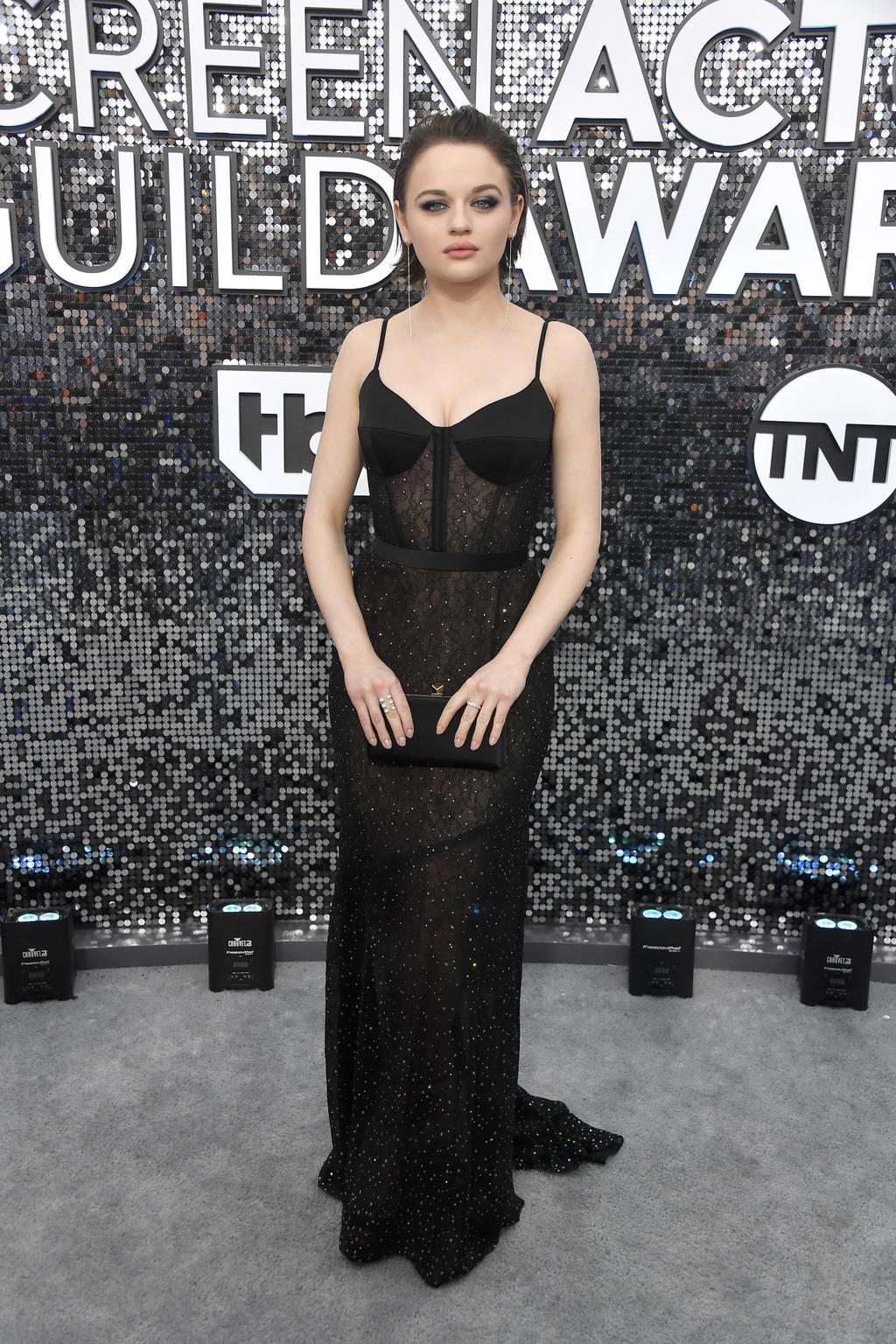 Timeless, sleek, classic, other elegant superlatives.
Camila Mendes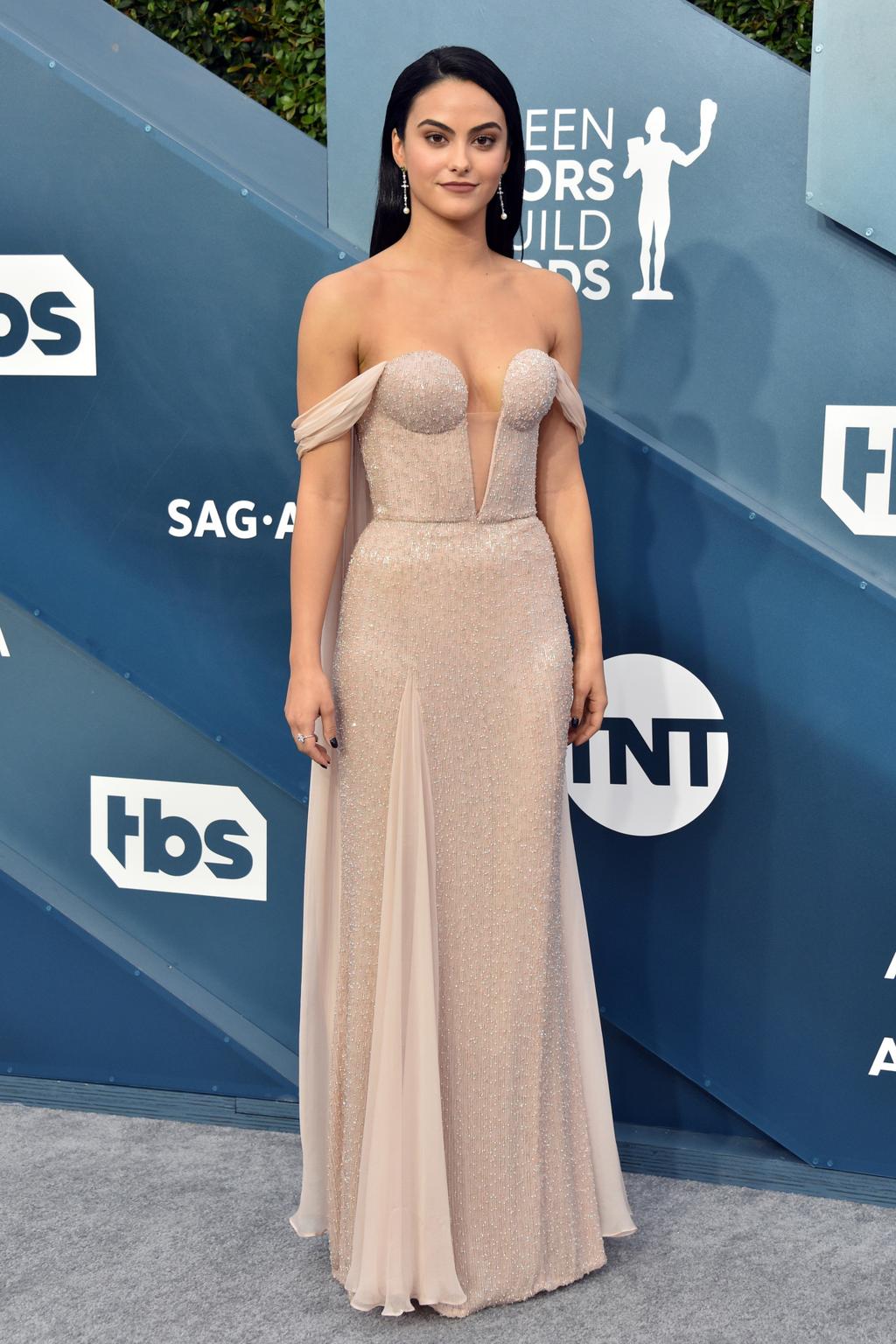 Who told Camila Mendes she could wear our dream wedding dress to the SAG Awards?
Kaitlyn Dever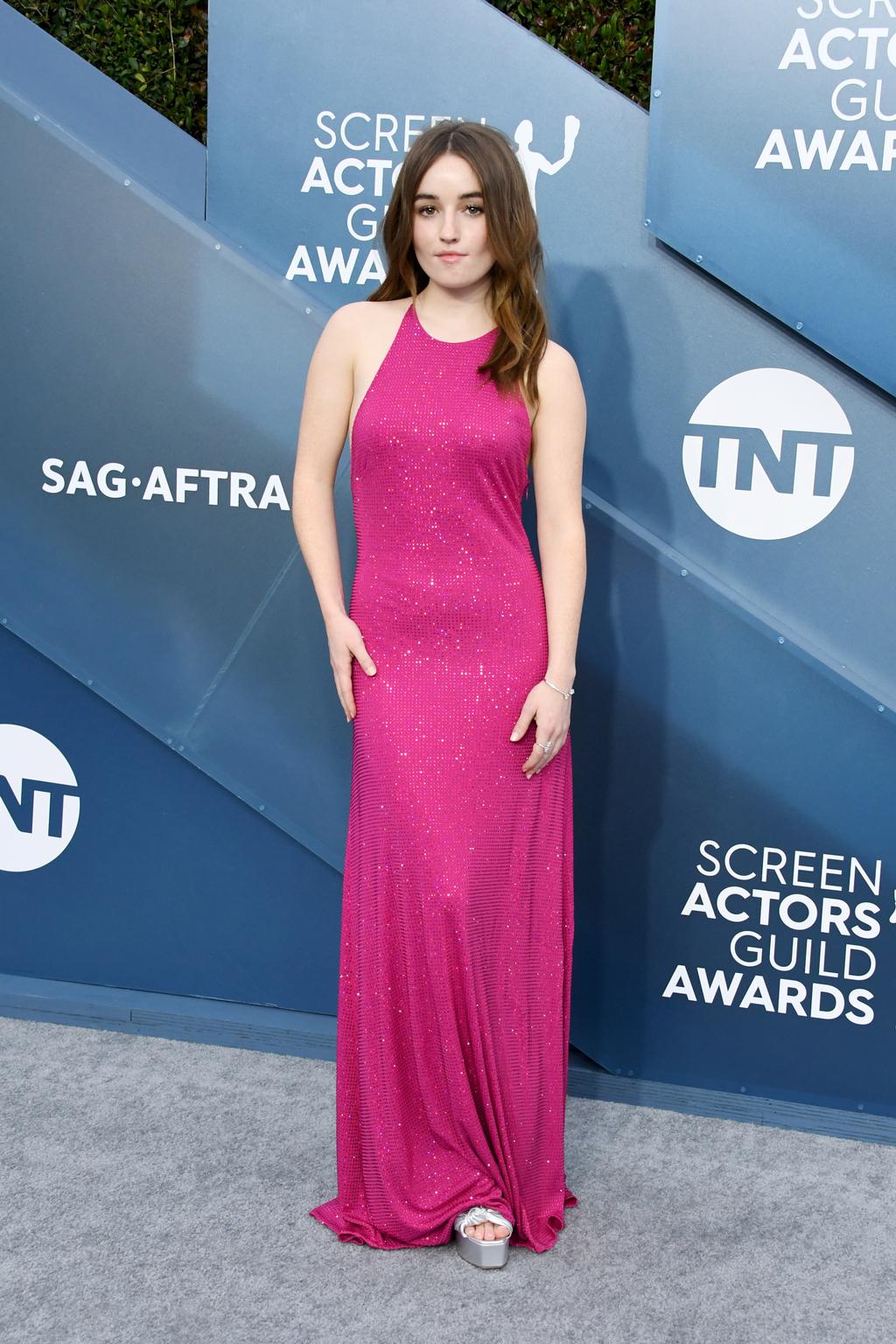 Somewhere a fashion intern is being scolded for not hemming that gown.
Gwendoline Christie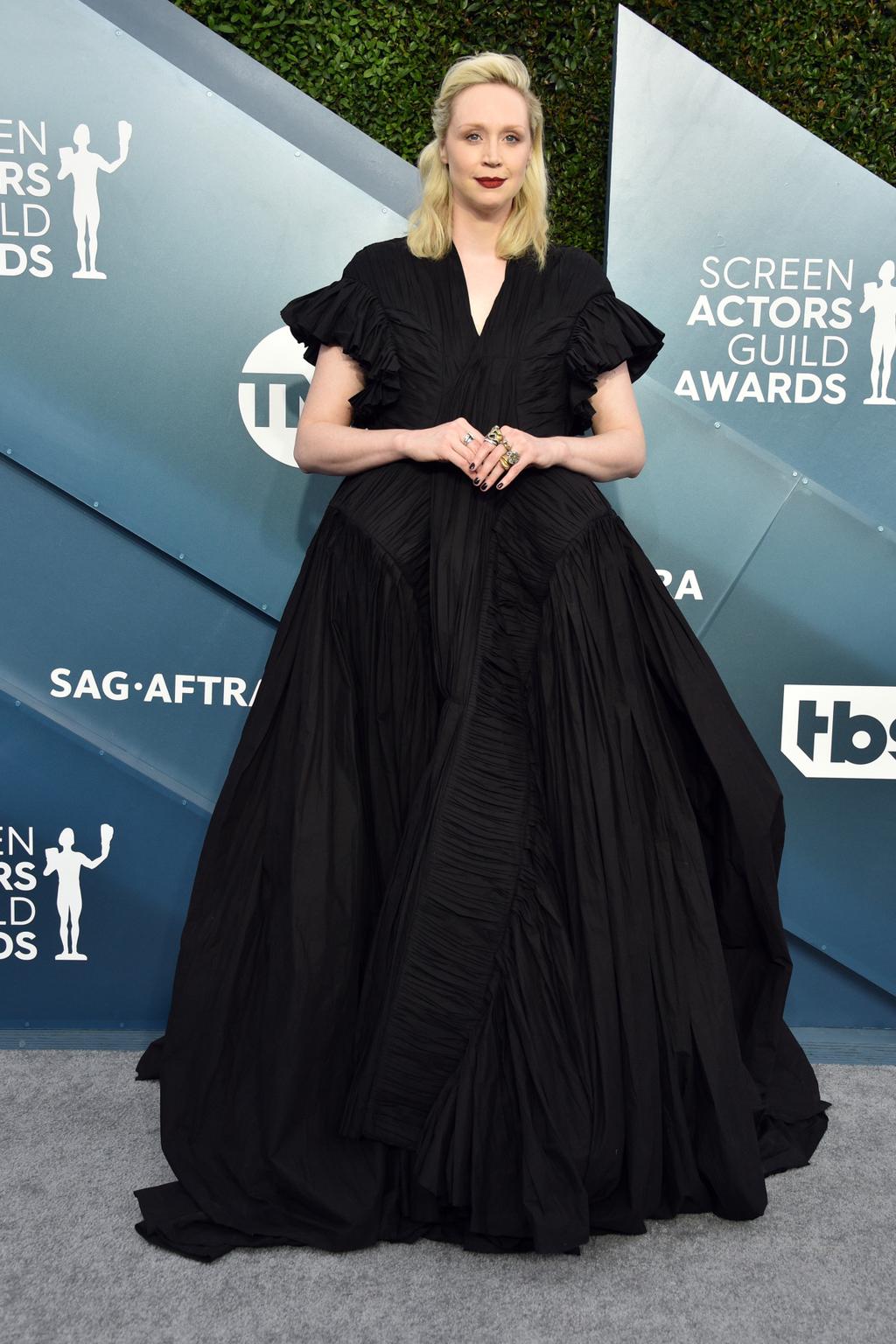 Little Women goes goth, oil on canvas, 2020, artist unknown.
Kathryn Newton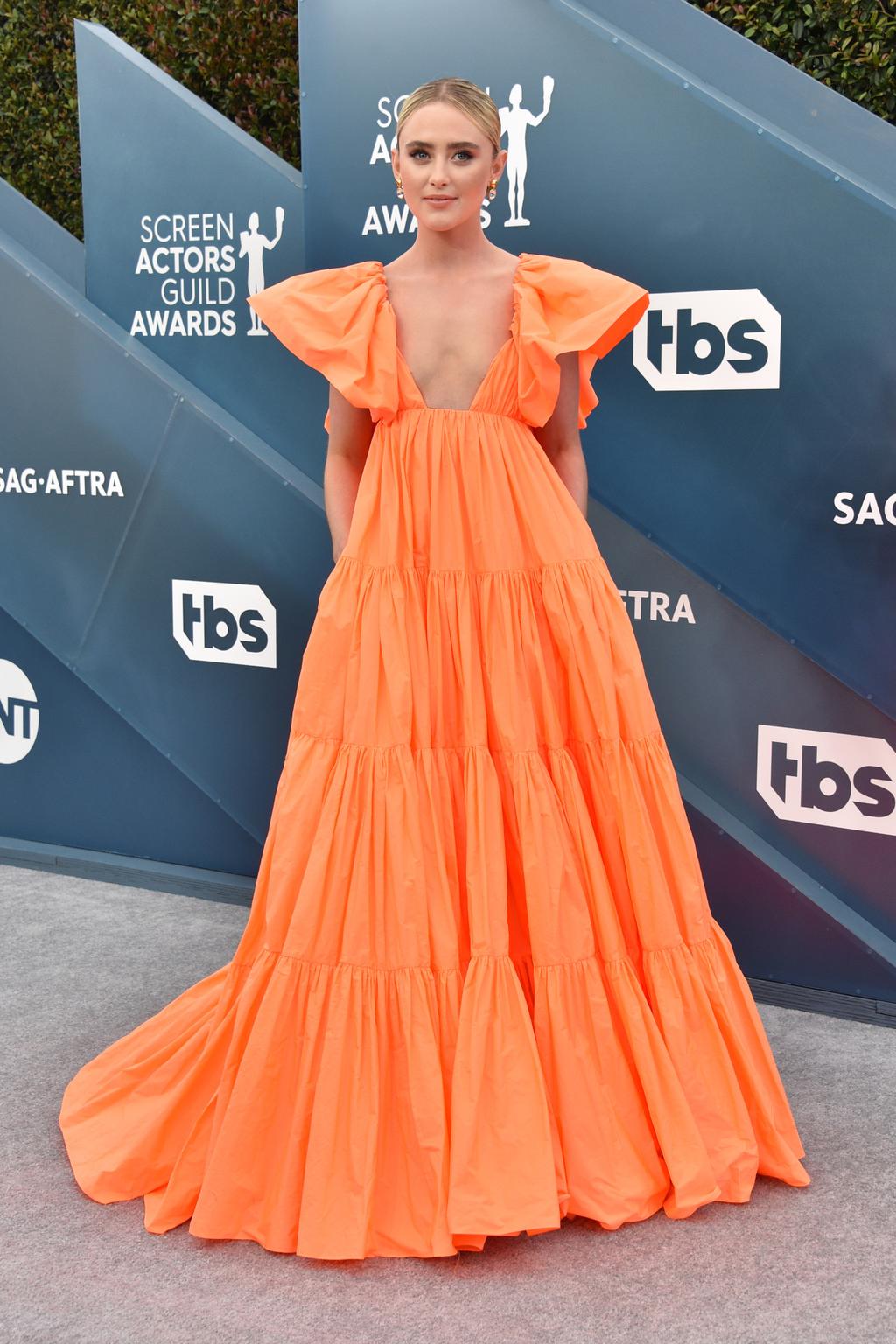 Little Women in Technicolor, oil on canvas, 2020, artist unknown.
Liv Pollock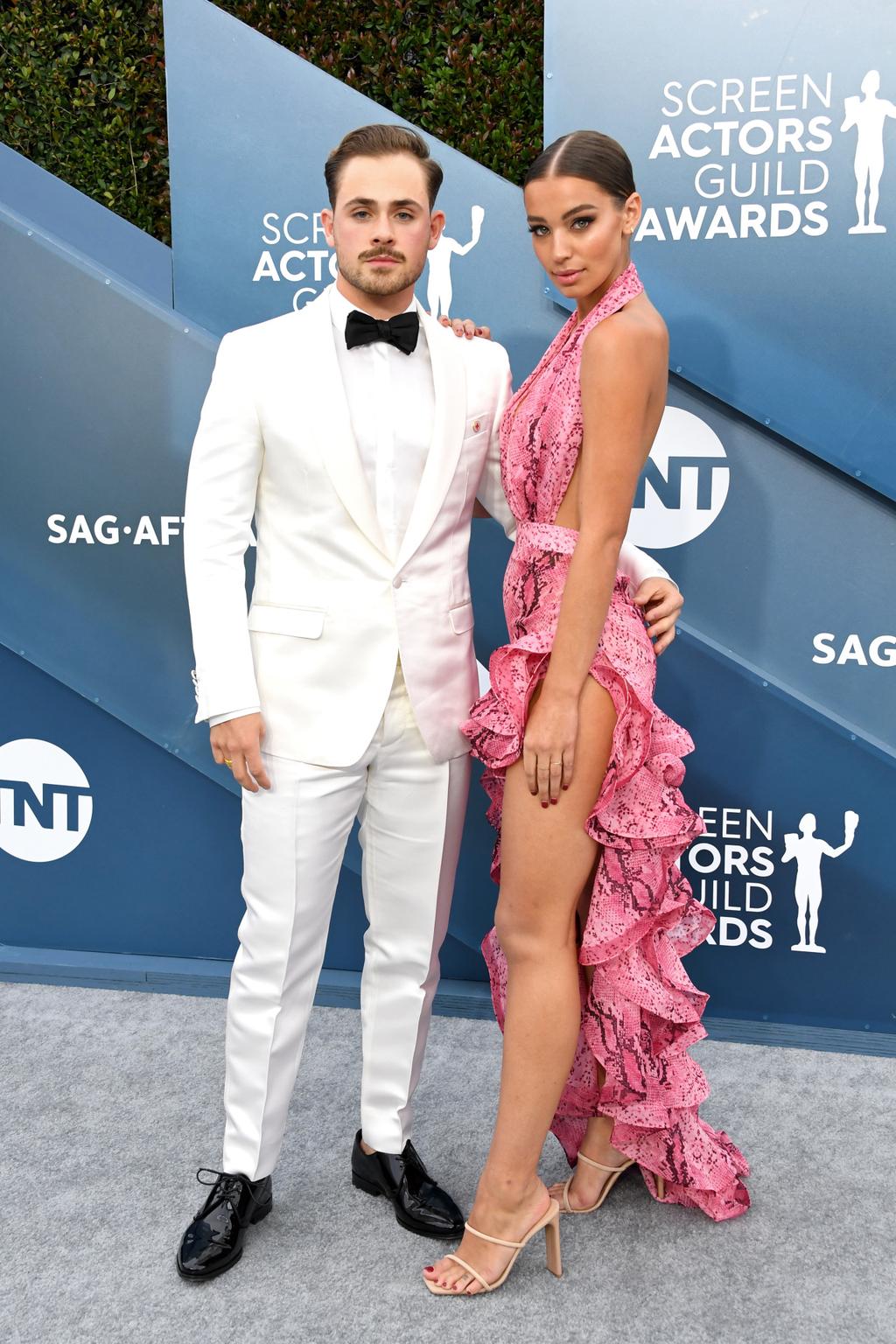 If the salsa dancing emoji has gone missing from your iPhone, don't worry, we found her.
Helena Bonham Carter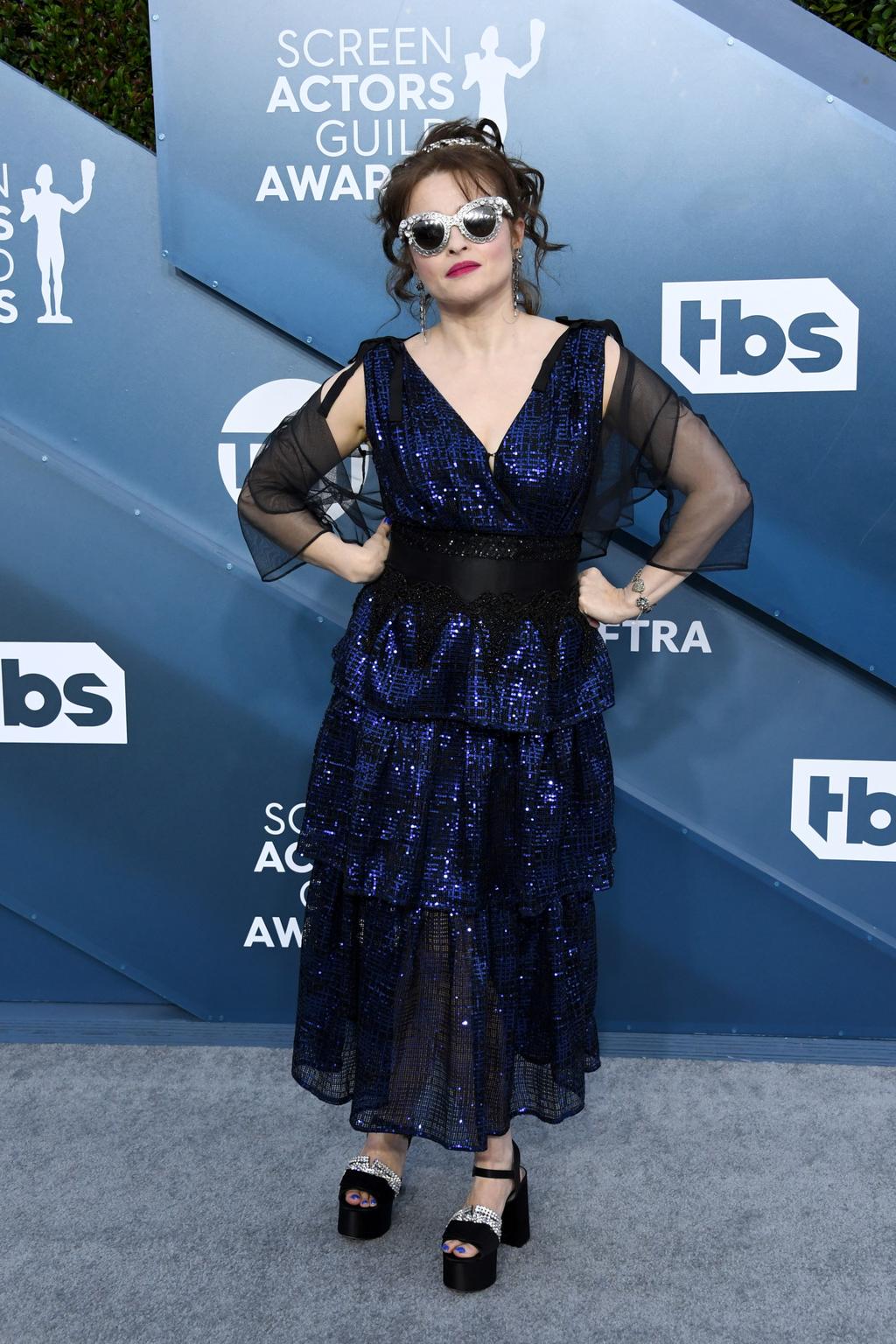 A MOOD.
Madeline Brewer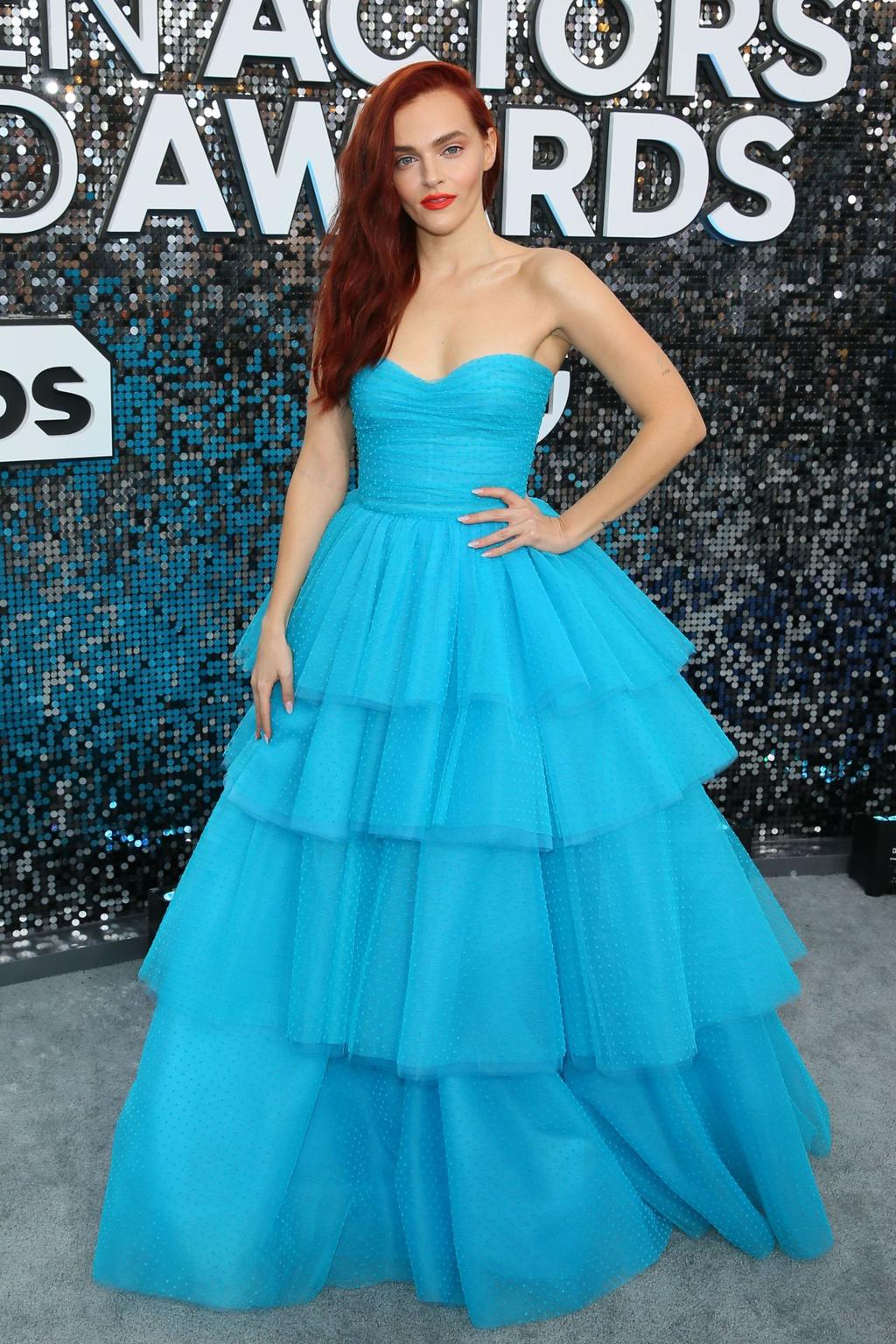 Chux wipe but make it fashion.
Maika Monroe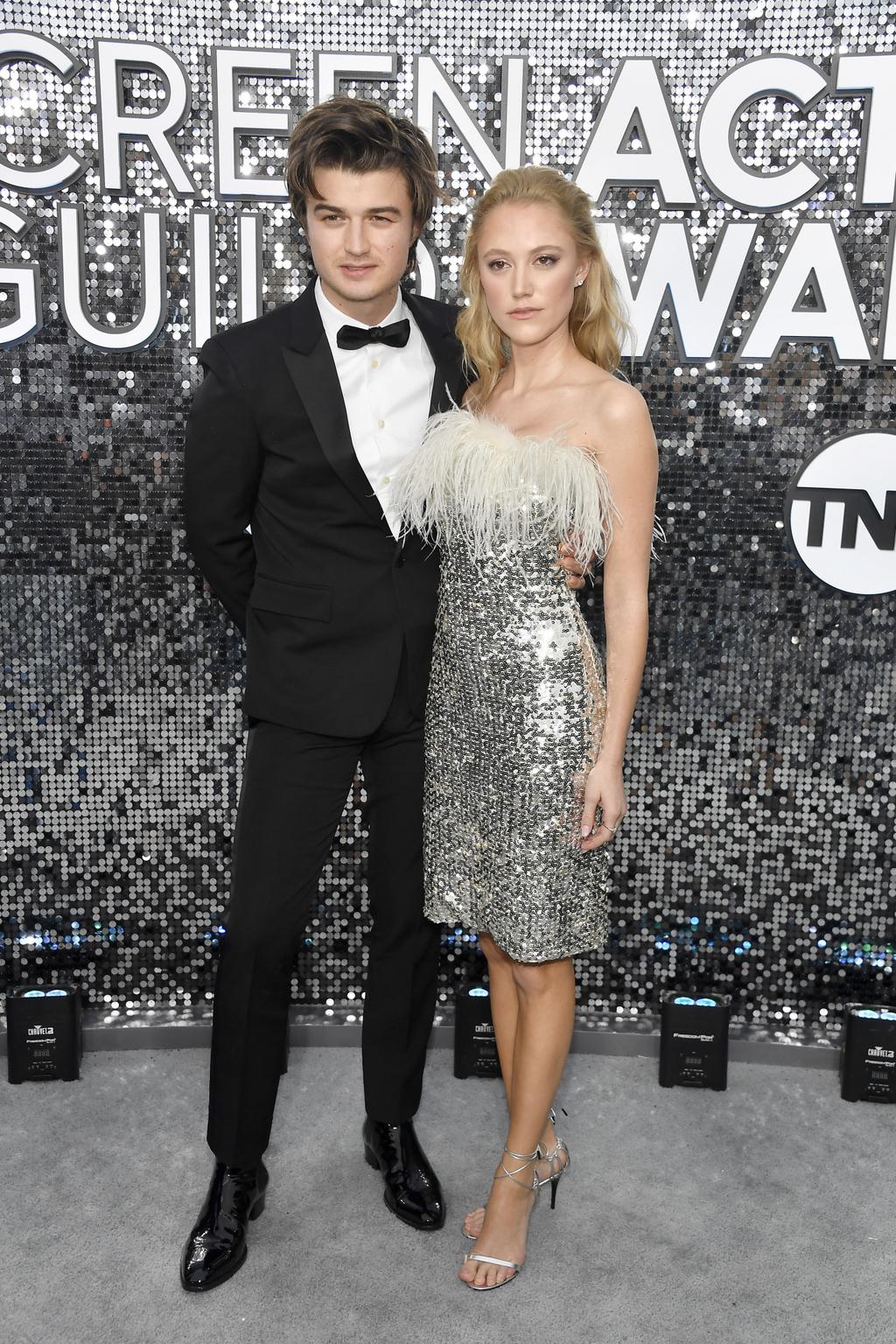 We stan a Britney Spears tribute outfit.
Sarah Hyland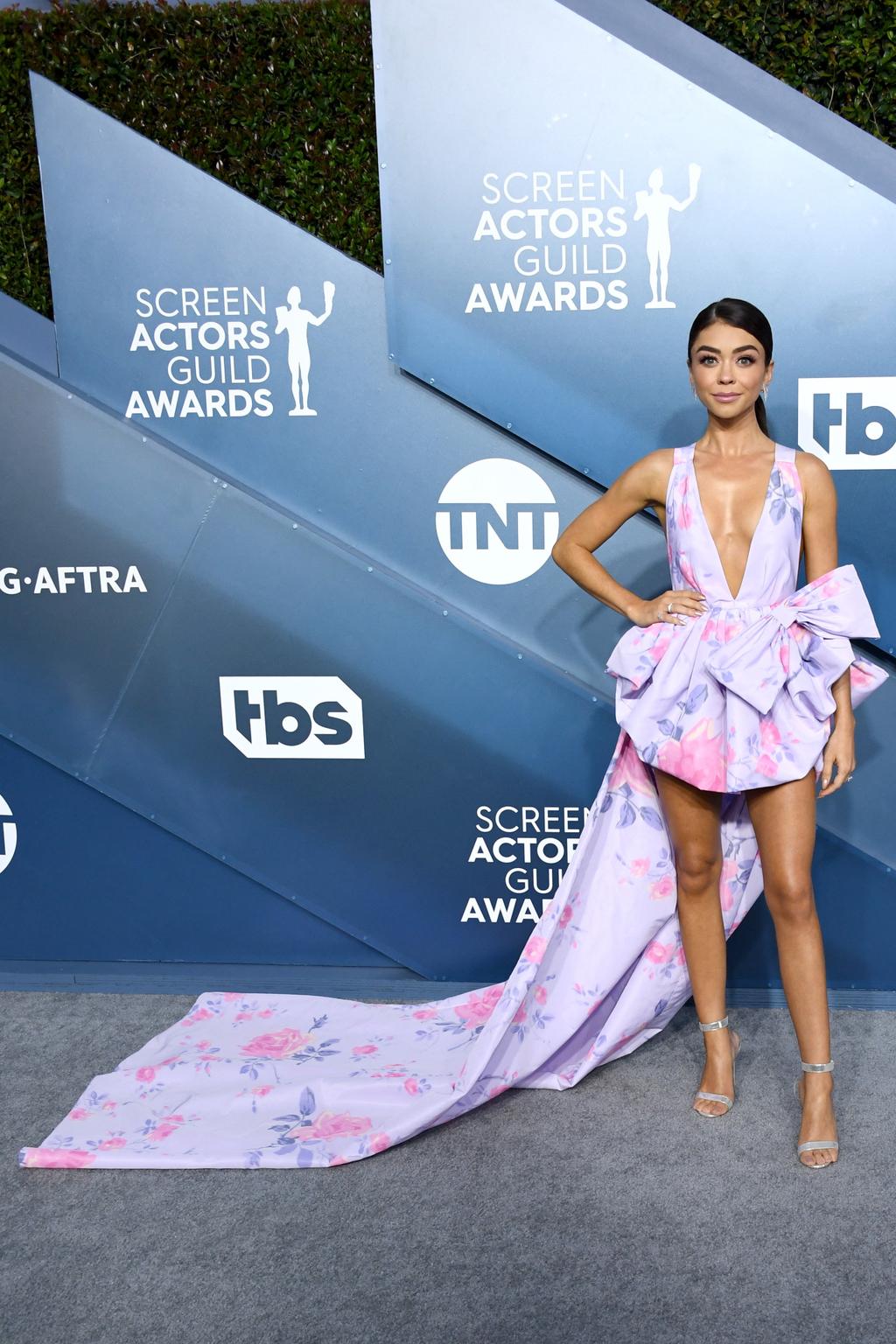 After posting this photo to Instagram Sarah Hyland's fiancé said he was getting on a flight to "undo that bow" and now we don't really know what to say.
Nathalie Emmanuel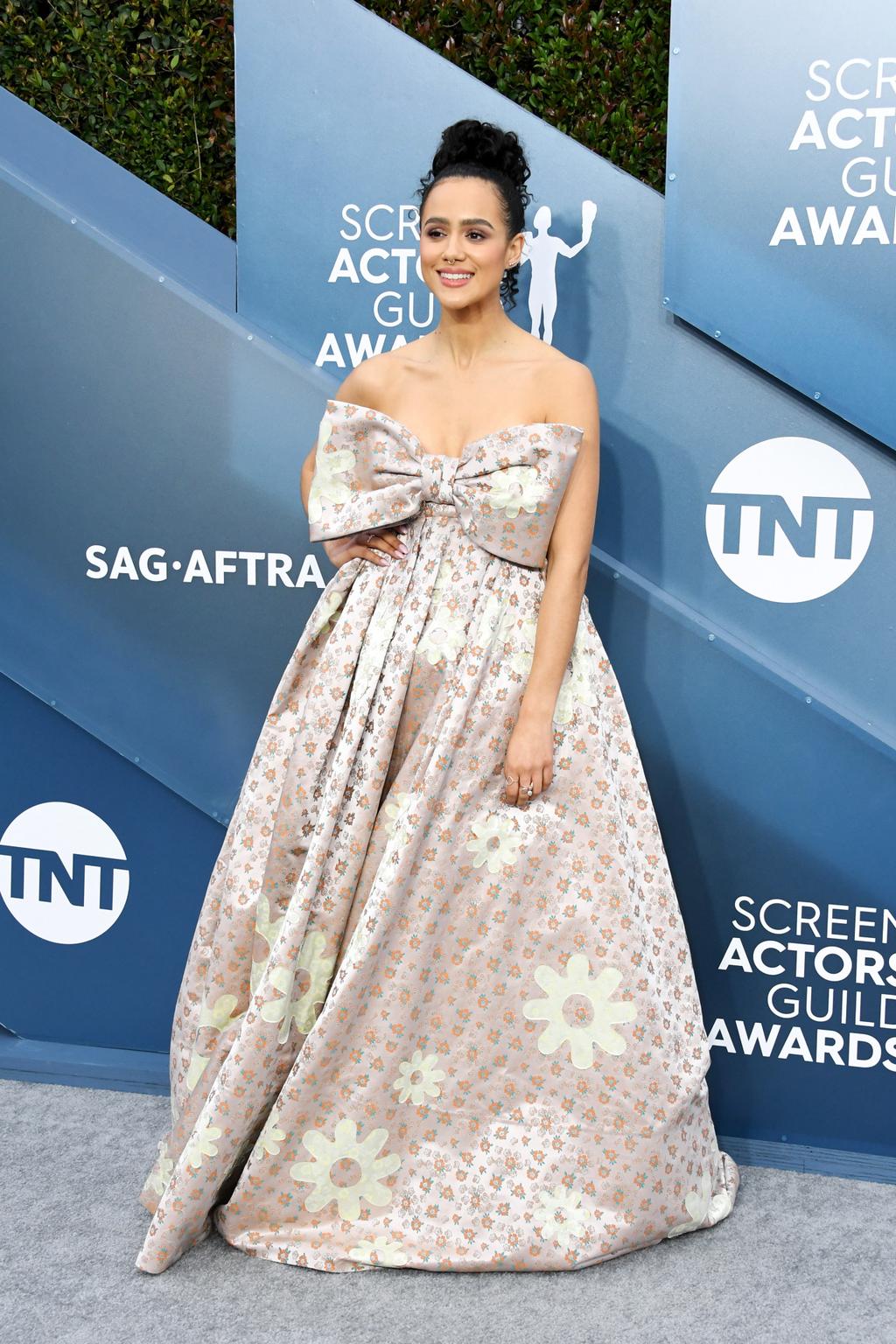 Nathalie Emmanuel stole her Nan's bedspread and we're positive she's going to want it back.
Patricia Arquette
It's always the right time for an Elvis impersonation.
Margaret Qualley
As above.
Alexis Bledel
Why hasn't Rory Gilmore aged?
Lili Reinhart
Someone tell us how we feel, we can't decide.
Natalia Dyer
It's been a long time since we've seen someone serve such strong blue steel vibes on a red carpet.
Andrew Scott
Hot Priest meets The Wedding Singer.
Julia Butters
Who knew that in 2020 we would all be way too obsessed with the sartorial choices of a 10-year-old.
Noah Schnapp
Who forgot to tell Noah that the waist tie goes on the INSIDE of his tuxedo jacket? We're getting serious kid who dressed himself for his preschool photo vibes.
Casey Thomas Brown
We beg your pardon?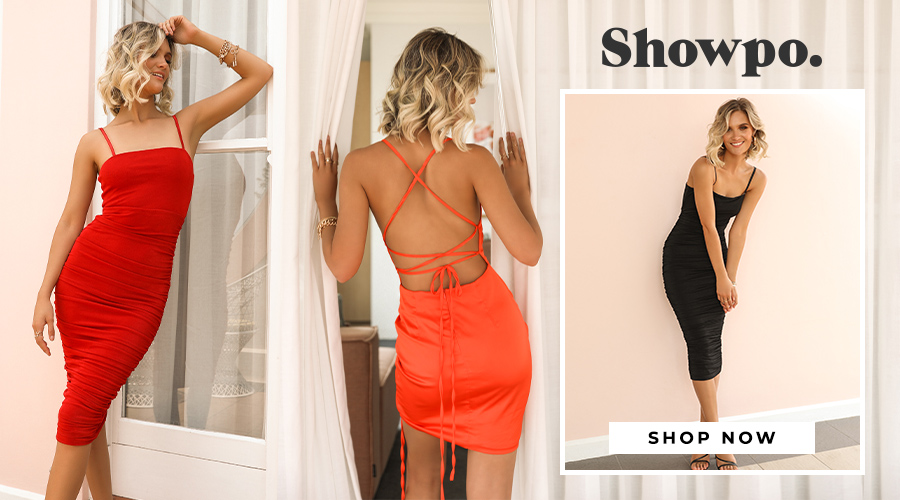 Words by Emma Roffey