These After Party Looks Deserve Their Own Damn Oscars
I know it's not PC to have a favourite child, but between the Oscars and the official afterparties, I'll say it, I prefer the afterparties. The fashion is so much whackier and ends up being so much better because all the A-listers think our attention as waned post-show. But they're wrong, as soon as Vanity Fair rolls out that red carpet, we're primed and ready to go for some Academy Award-winning looks. And no surprises, Billy Porter is at the top of our list. Here are the best looks from the 2020 Vanity Fair Oscars Afterparty (oh and a few of the not so good).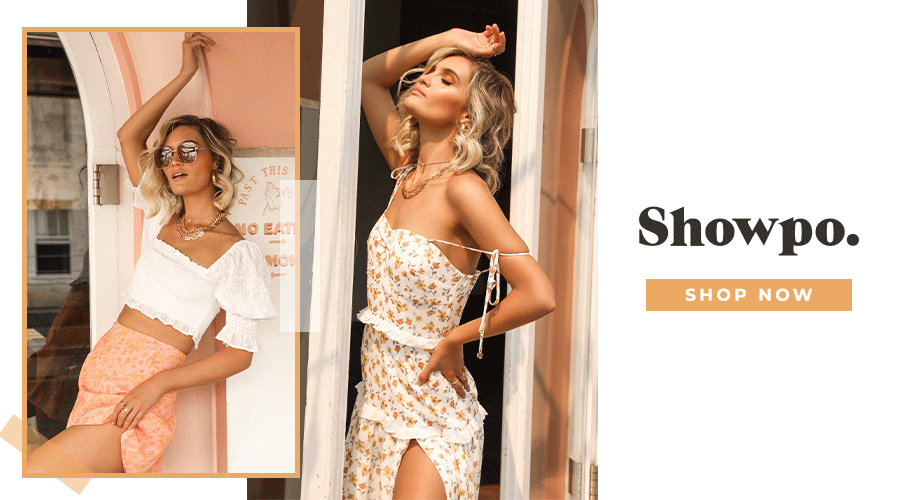 Billy Porter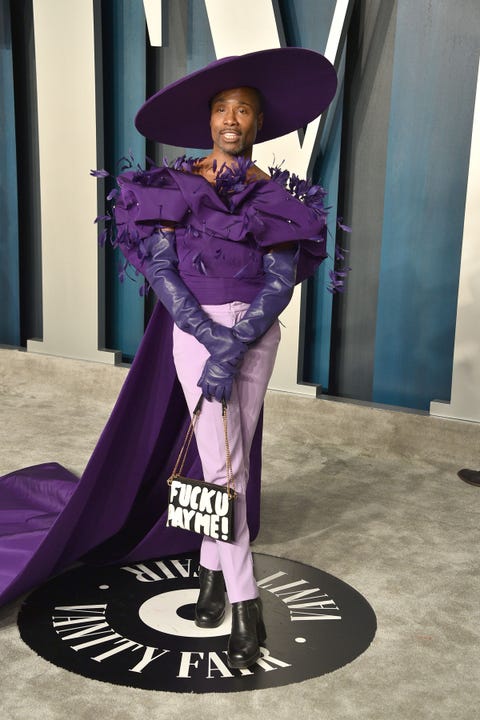 Billy Porter doing what Billy Porter does best. Shutting shit down and making a meme in the process.
Candice Swanepoel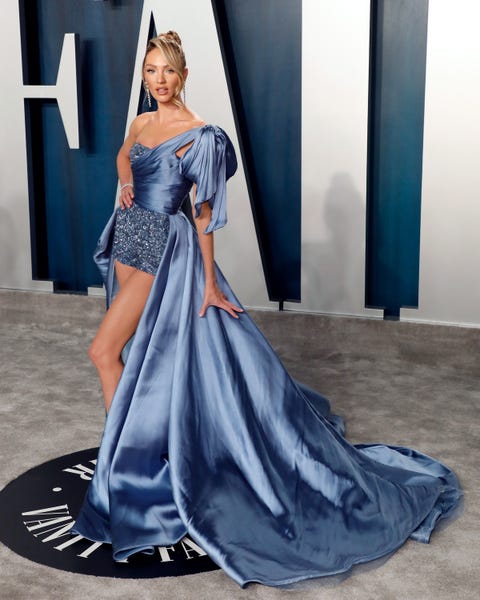 Sorry, the old Cinderella can't come to the phone right now? Why? 'Cause she's dead.
Nikki Reed and Ian Somerhalder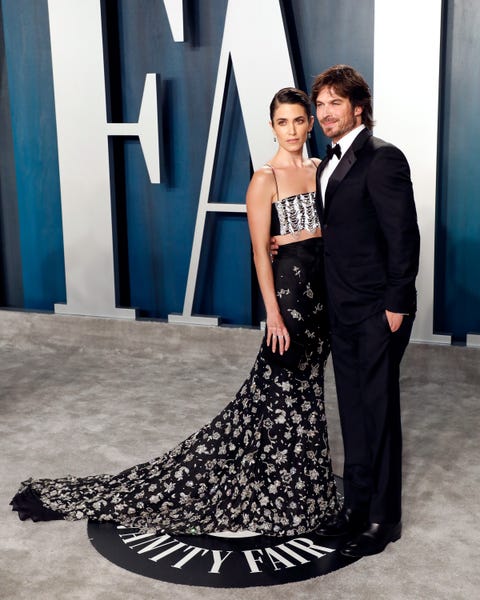 Okay so both these people are famous for playing vampires and they want us to know it.
Vanessa Hudgens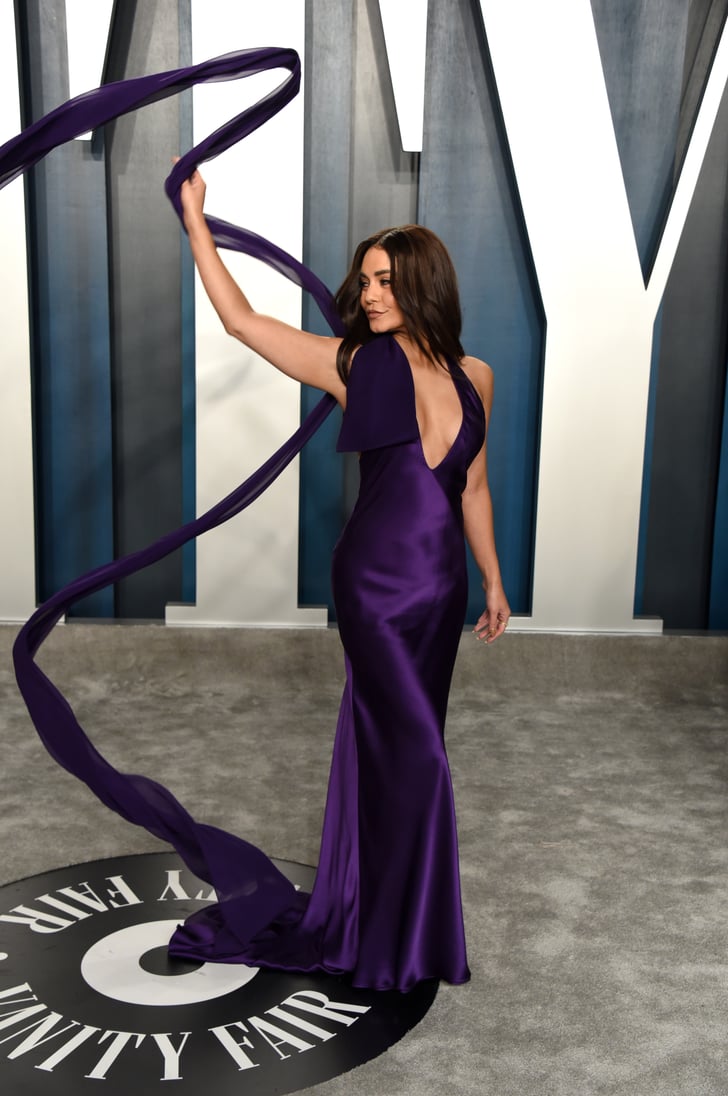 Waist, isn't Vanessa Hudgens only doing Christmas related activities now? This distinctly lacks Christmas. Where are the jingle bells?
Aubrey Plaza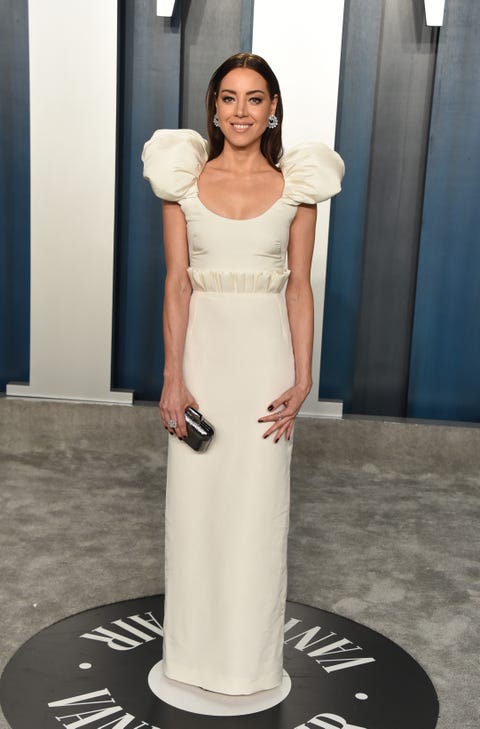 I don't know what that reverse peplum is doing but I like it.
Cobie Smulders and Taran Killam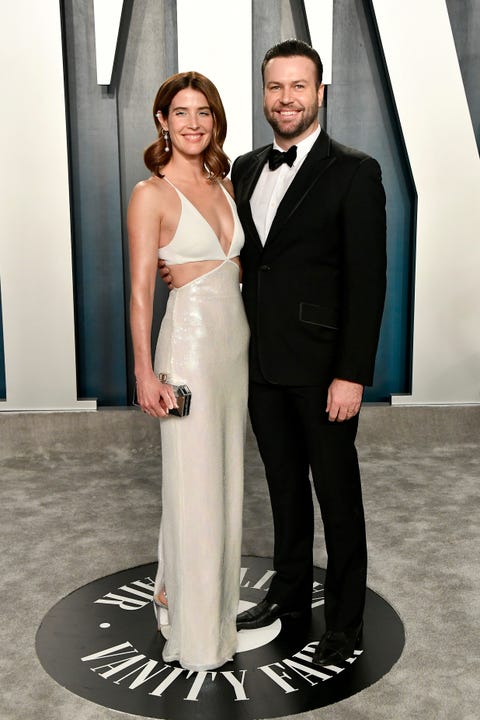 Yes. Big yes. Huge yes. YES in capital letters.
Diane Kruger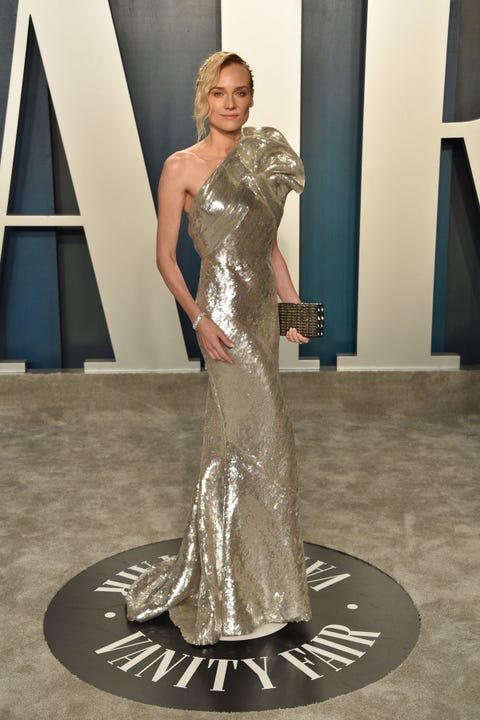 This is by far the best gold dress of the evening. No one else wear gold, please and thank you.
Marilyn Manson and Lindsay Usich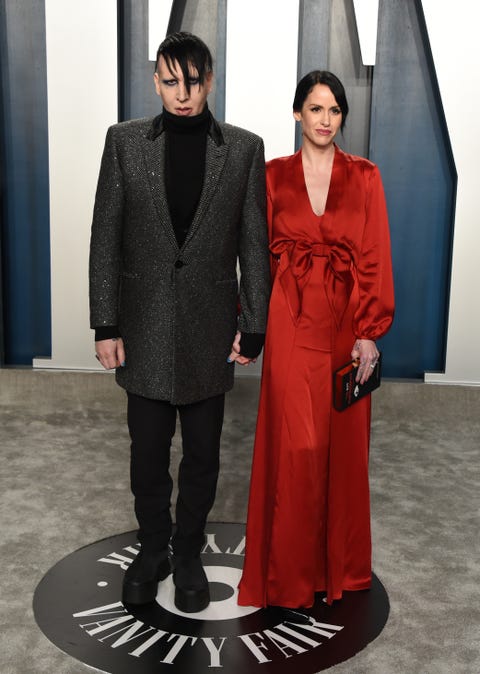 Okay. Moving on.
Kerry Washington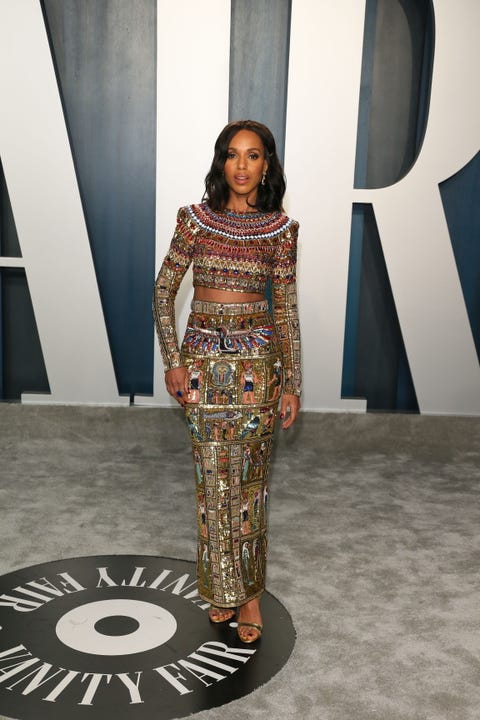 Are those hieroglyphs? I'm suddenly wishing I paid more attention in Ancient History in high school.
Ella Balinska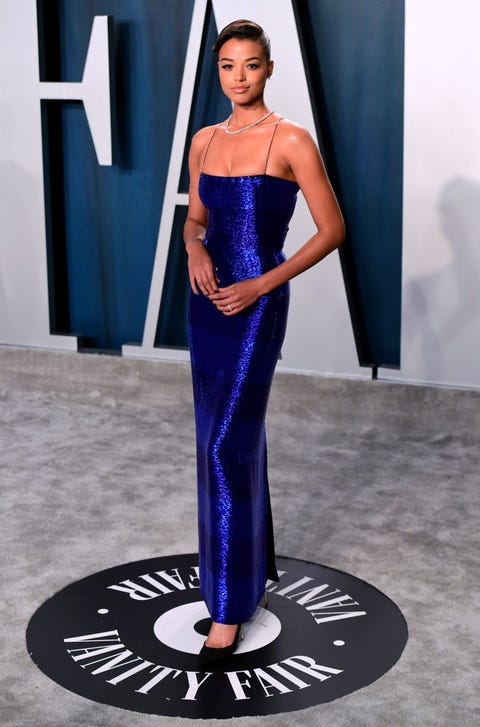 Our new girl crush, Ella Balinska, keeps killing it.
Catt Sadler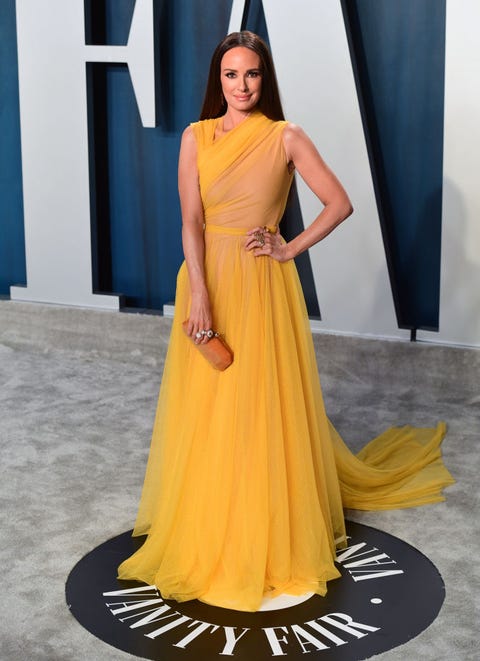 Did they run out of fabric when it came to making the bodice? I'm confused.
Sarah Silverman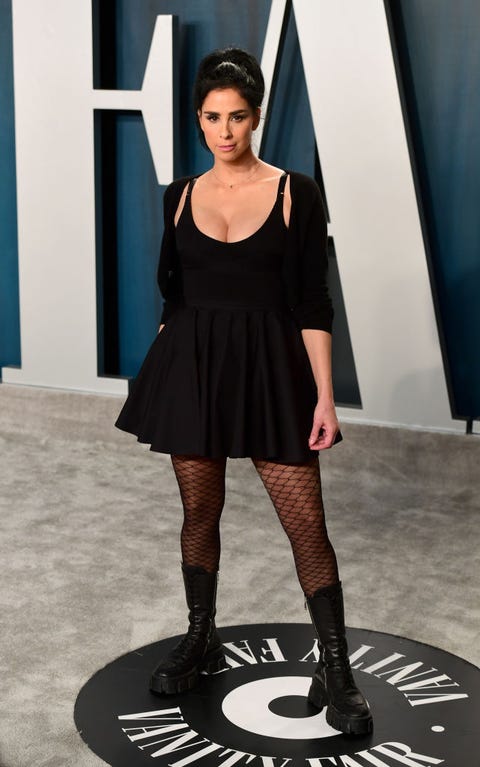 You know that one girl who thought she was so edgy wearing fishnets to your Year 10 Formal? This is her now.
Riley Keough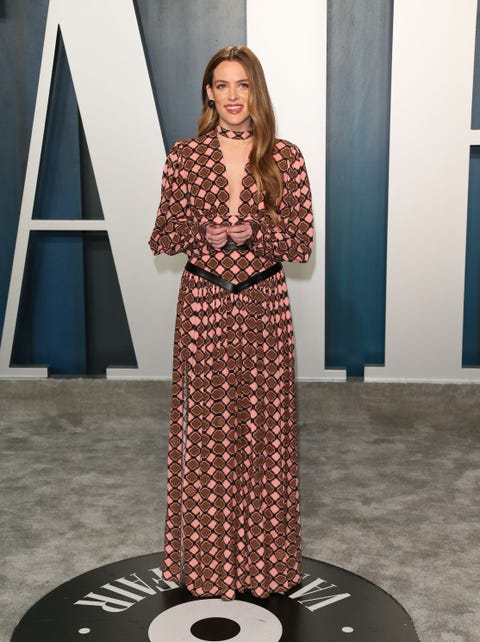 That 70s Show meets the Oscars.
Russell Wilson and Ciara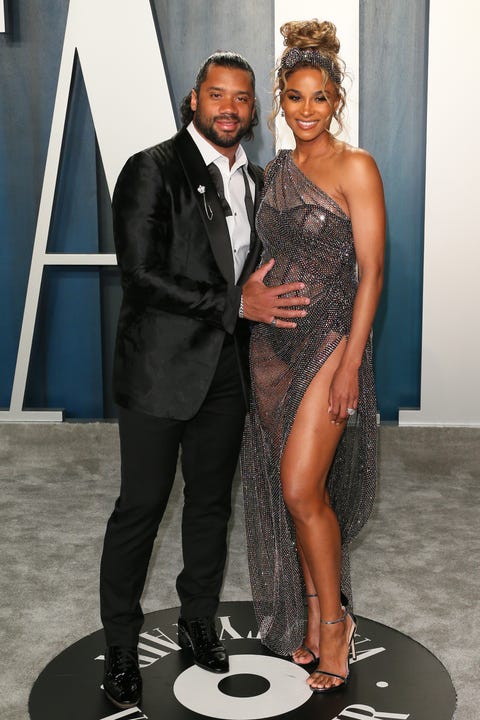 LOVE. I now want a headband that matches every dress I own.
Nicole Richie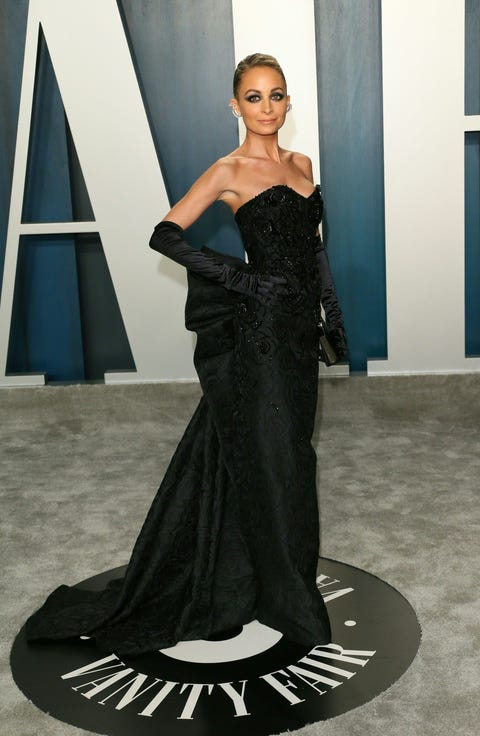 Nicole Richie using a bow to remind everyone she is the greatest gift the 2000s could have given us.
Madelaine Petsch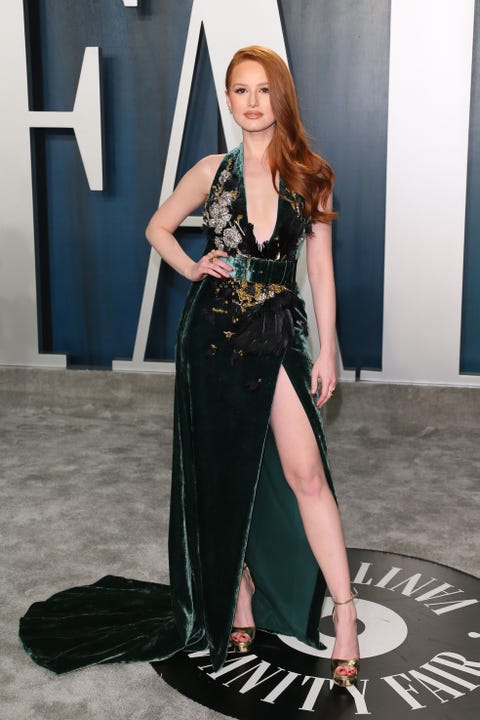 Oh no, please don't make me look at a wide velvet belt. I've been through enough with belts this awards season.
Sandra Oh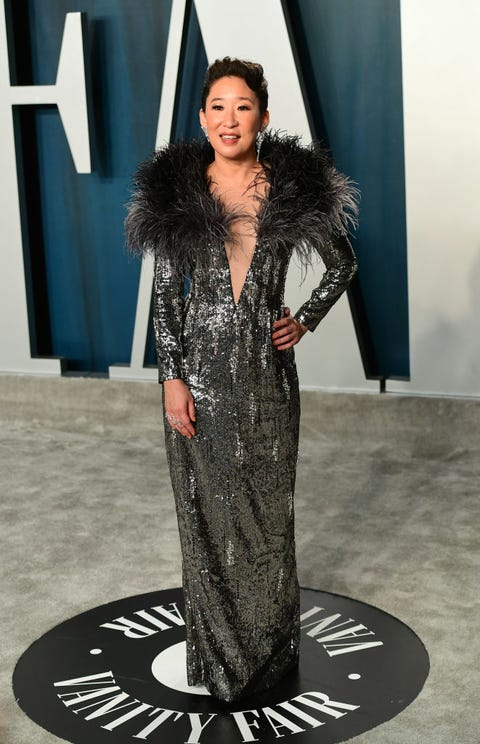 Sandra Oh is so extra these days, I bloody love it. Live your best life, Sandy.
Usher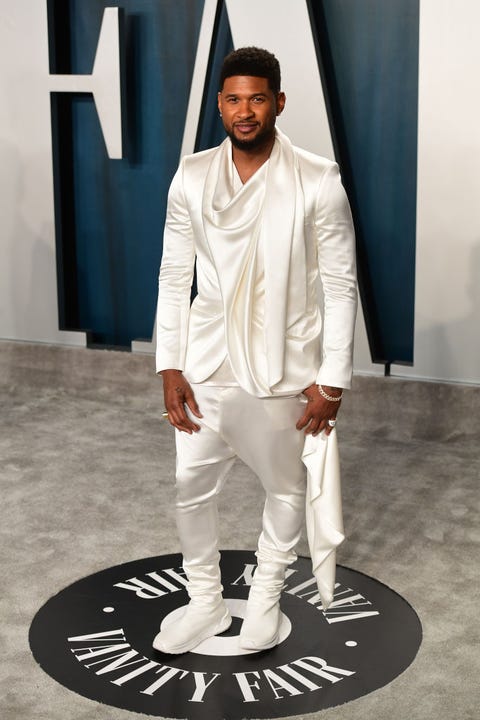 Go and look at what Lily Singh wore to the Oscars and tell me Usher didn't borrow it when she was done.
Jeremy Scott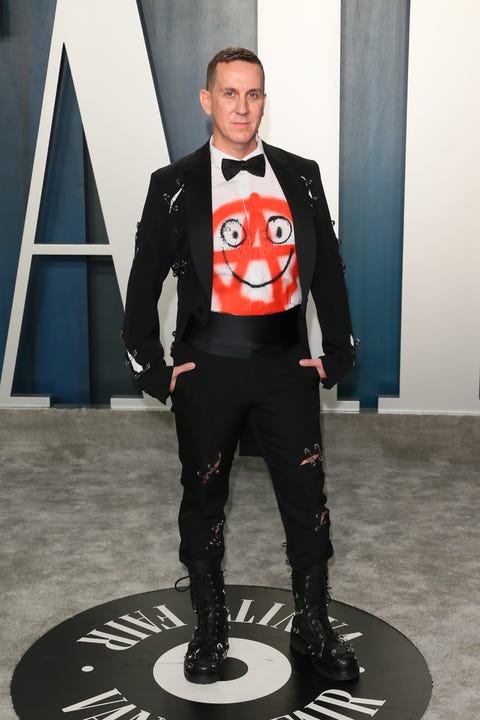 "It's called fashion, sweetie. Look it up" – Jeremy Scott to us for not getting whatever statement he is trying to make with this look.
Zoey Deutch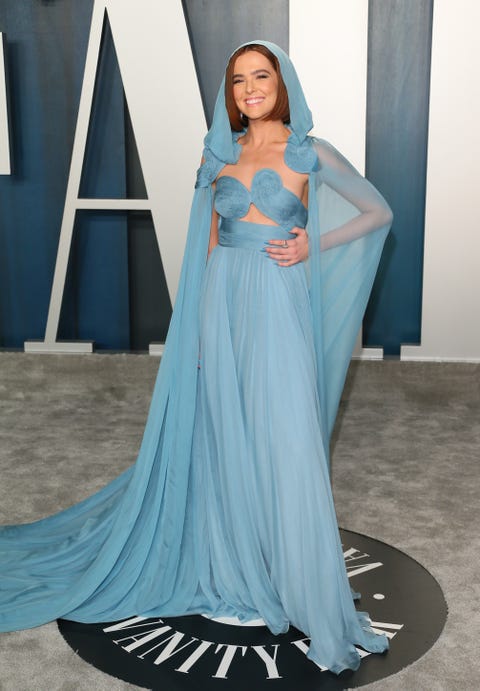 Hands down Zoey Deutch saw Janelle Monae rocking a hooded cape and panic called her stylist to ask for the same thing.
Marisa Tomei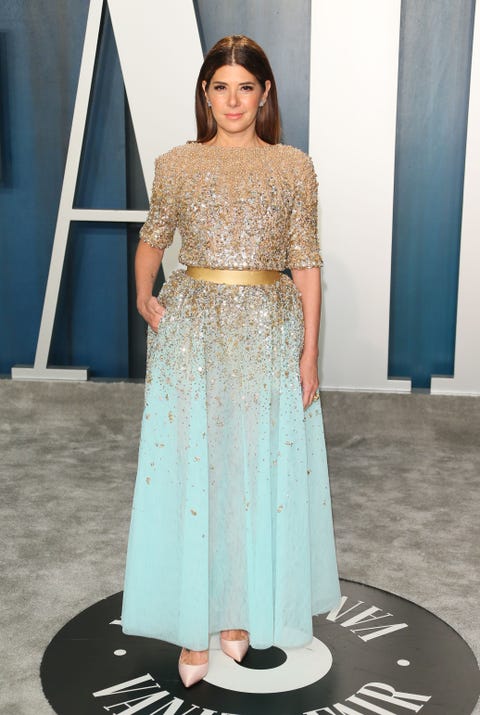 This is exactly what I wanted when I asked my parents to buy me a princess dress when I was 8.
Kate Beckinsale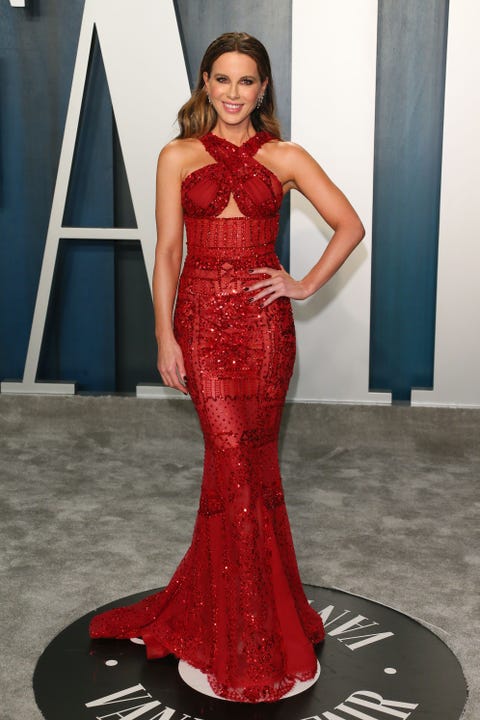 Our first salsa emoji dress of the evening.
Kate Bosworth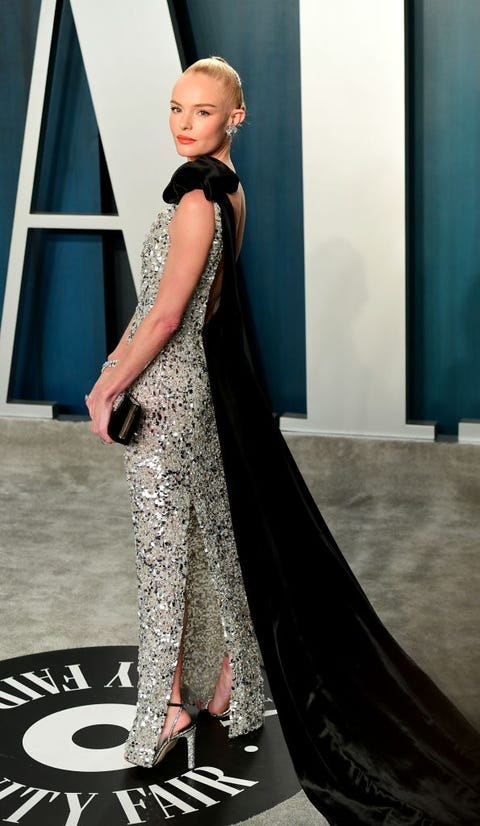 This just in: capes.
Salma Hayek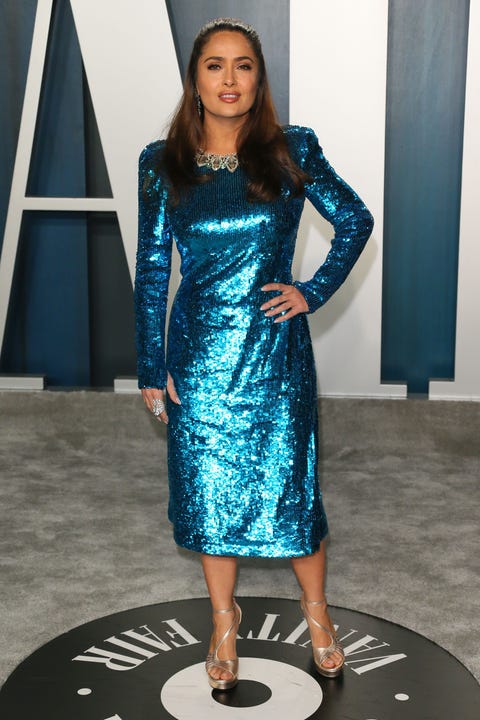 How did Salma Hayek go from regal bride to 80s prom in the space of an hour?
Betty Gilpin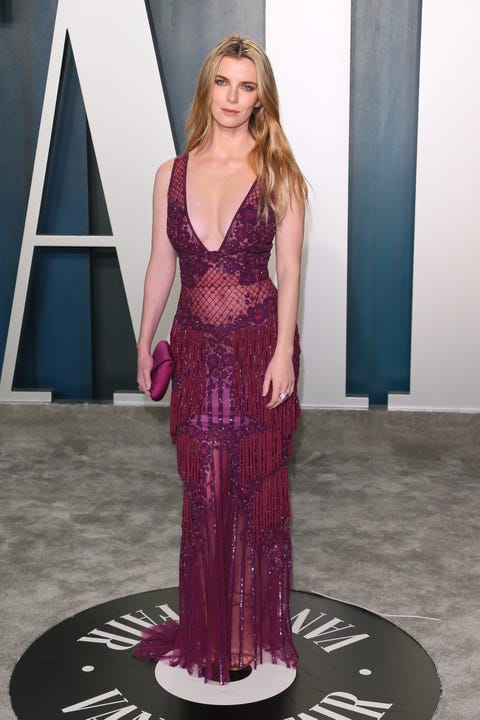 If late 2000s Christina Aguilera were to go to the Oscars, this is what she'd wear.
Sophia Bush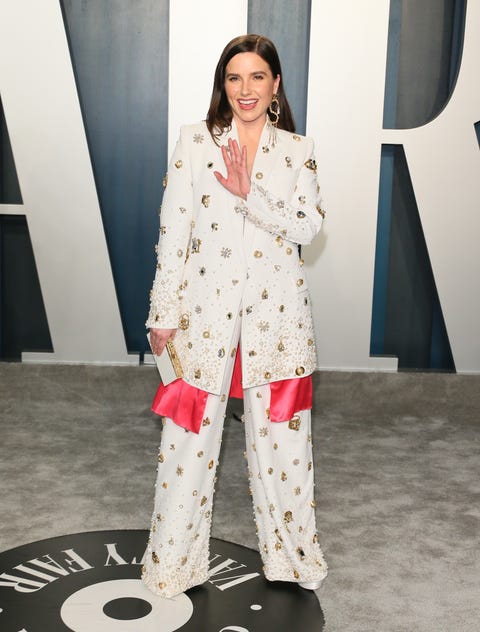 Love an Elvis Presley tribute outfit.
Taylor Hill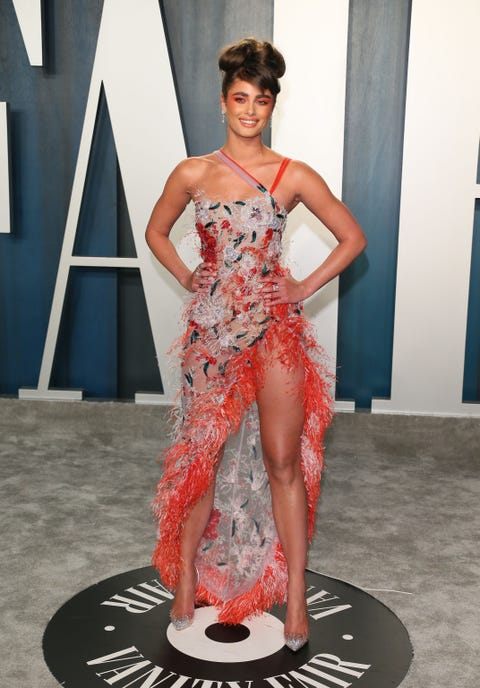 There is a lot going on here and I don't want to comment on any of it.
Gal Gadot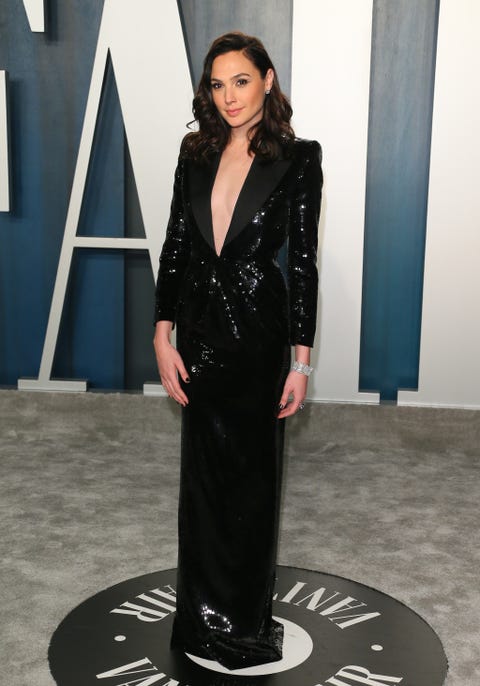 Thank you Gal Gadot for volunteering as this year's shirtless blazer inspiration. We salute you. Also, is that Showpo?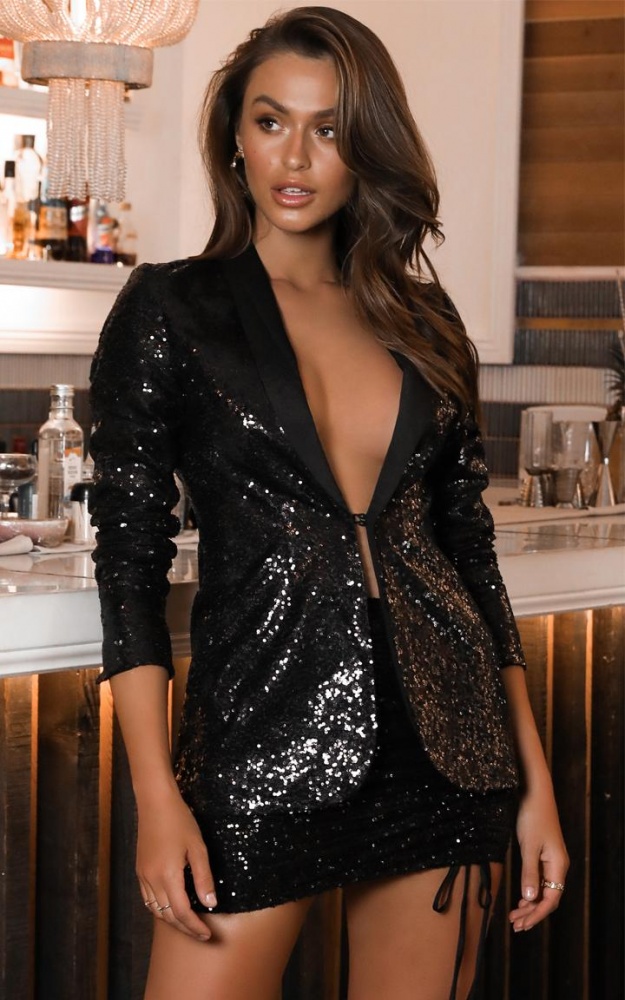 Paris Jackson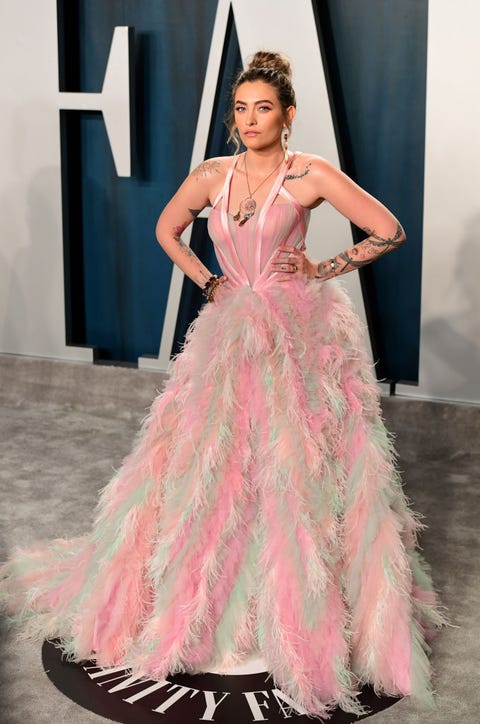 "Cotton candy but make it fashion" – Paris Jackson to her stylist.
Camila Mendes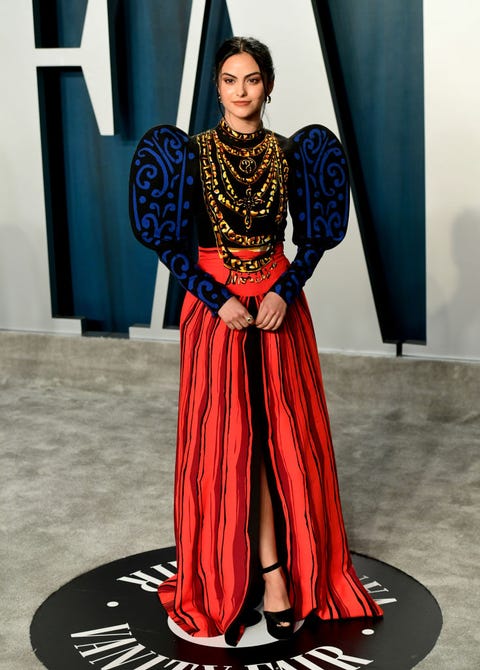 "The genie from Aladdin but make it fashion" – Camila Mendes to her stylist.
Charlize Theron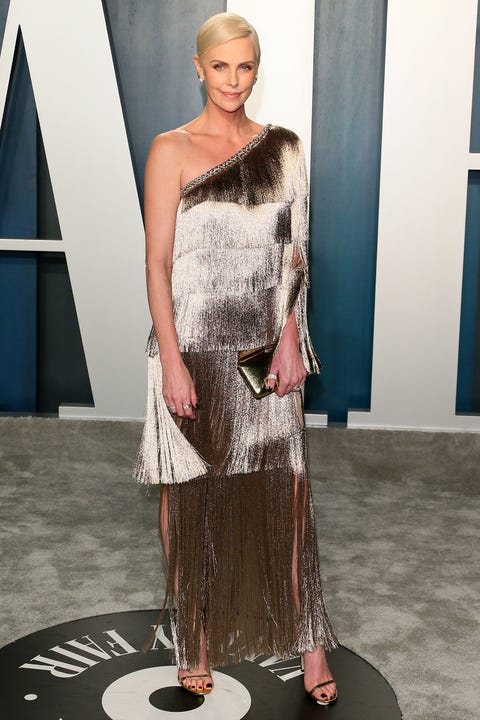 Love a fringe moment but why does the bottom tier only have a front section and no sides?
Lucy Boynton and Rami Malek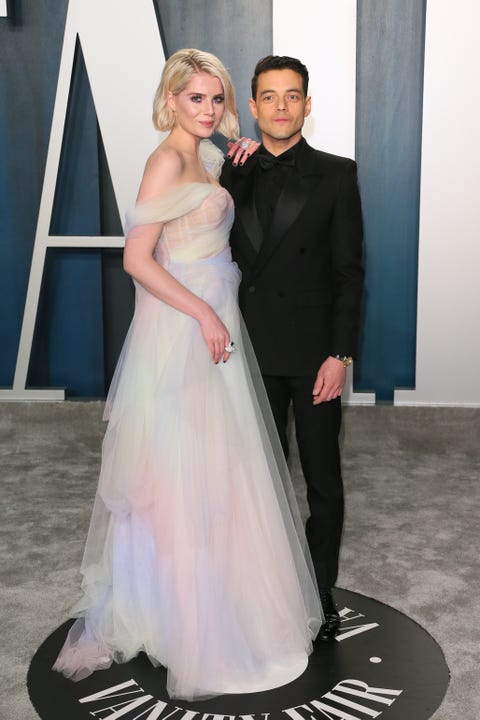 I hope this is their official wedding portrait. If they don't get married in these looks I'd be asking for an annulment.
Lili Reinhart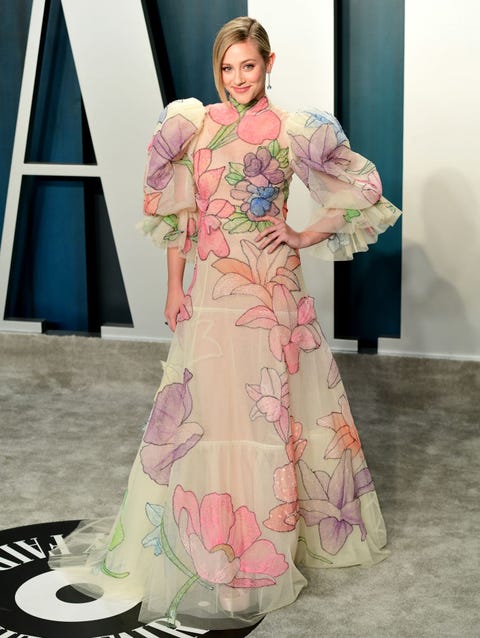 You know those colouring-in apps that are supposed to make you calm. I'm getting those vibes here.
Greta Gerwig and Noah Baumbach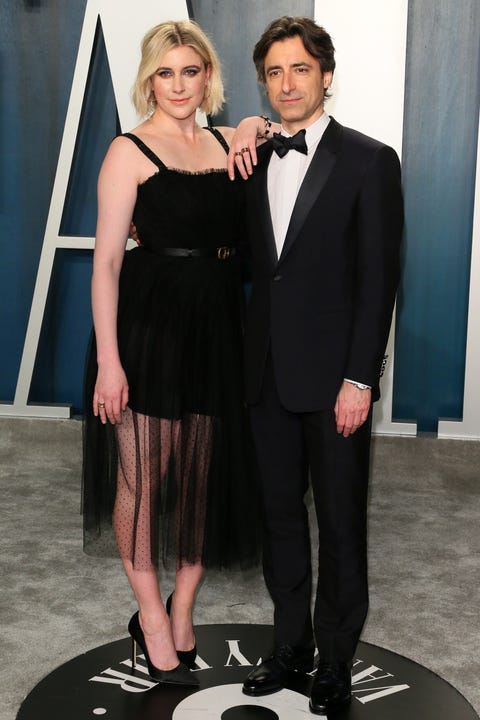 Greta Gerwig and Noah Baumbach are both very salty their movies didn't win Oscars and are taking it out on us with their outfits.
Behati Prinsloo and Adam Levine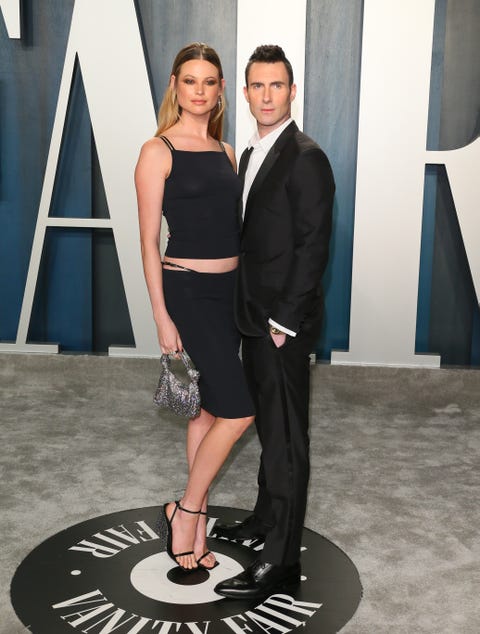 I'm sorry, but when did letting your g-string ride up and out of your skirt become fashion?
Hailee Steinfeld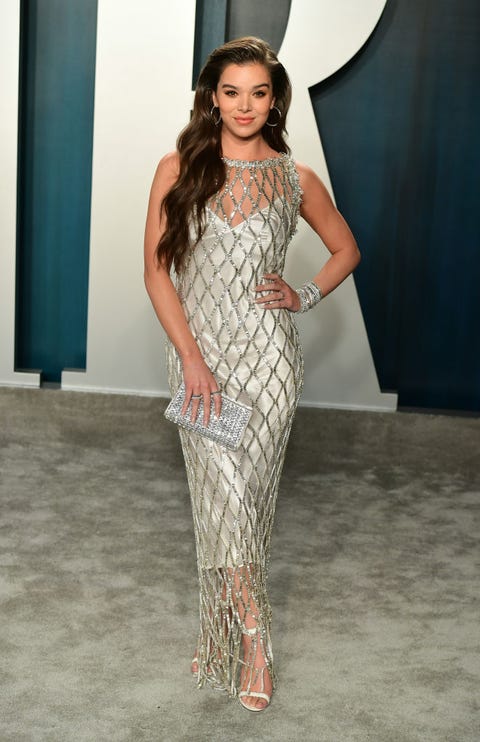 I call this look Mermaid Chic.
Winnie Harlow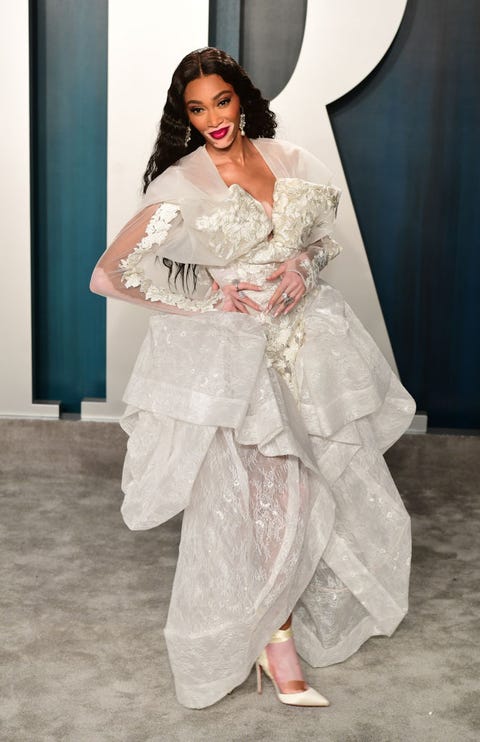 Nope.
Maya Rudolph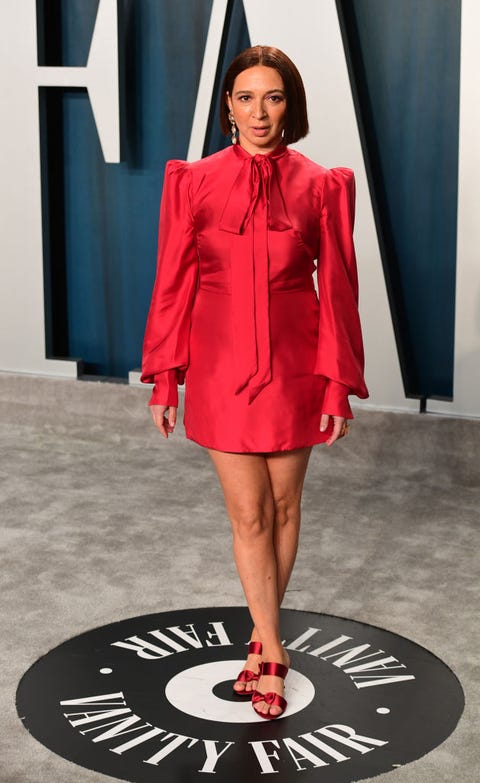 Is an 80s prom revival around the corner?
Alessandra Ambrosio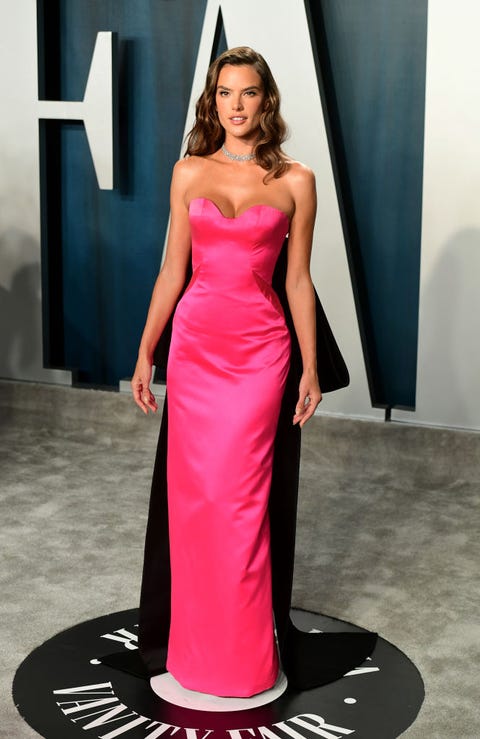 Do you know who's a massive fan of Dua Lipa? Alessandra Ambrosio. Why else would she wear the exact same dress Dua wore to the VMAs last year?
Donatella Versace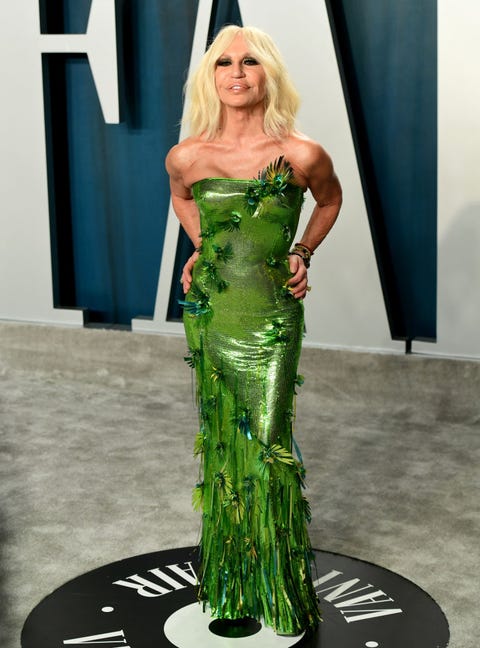 When you're a designer this reputable you can do whatever you want and call it fashion.
Emily Ratajowski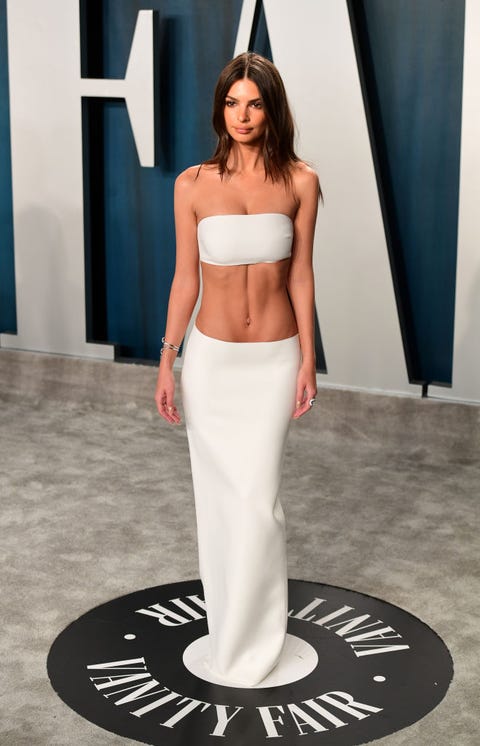 I flat out refuse to believe low-rise is back in. Not even Emily Ratajowski can convince me this is a good idea.
Hailey Bieber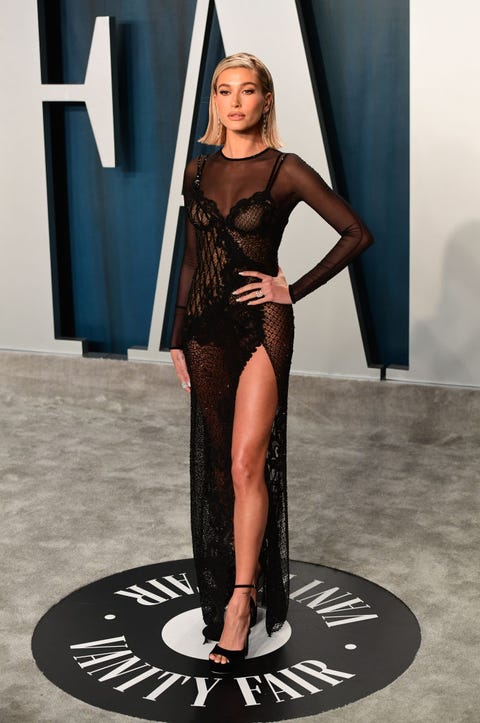 Okay, Hailey Bieber, we see you. We like it. A+.
Kate Hudson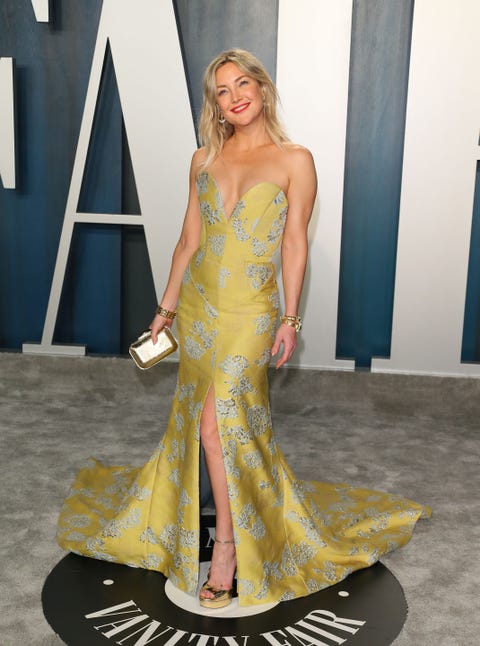 Commit to the pattern or don't.
Reese Witherspoon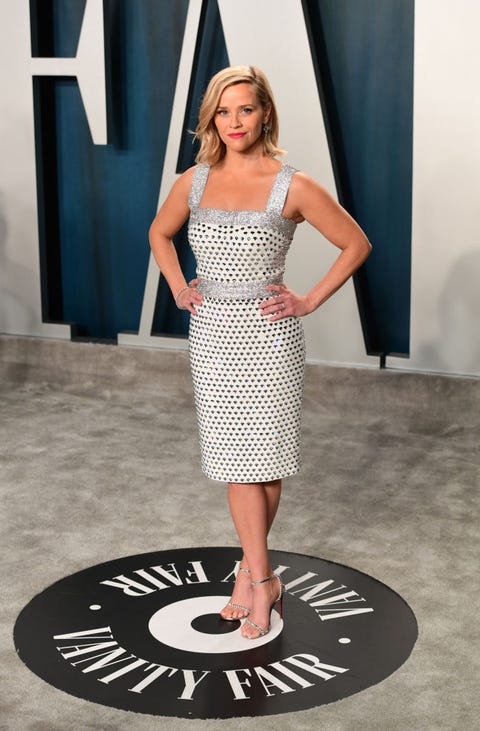 Okay, three is a trend. 80s prom is back, sorry, I tried to warn you, but here we are.
Adriana Lima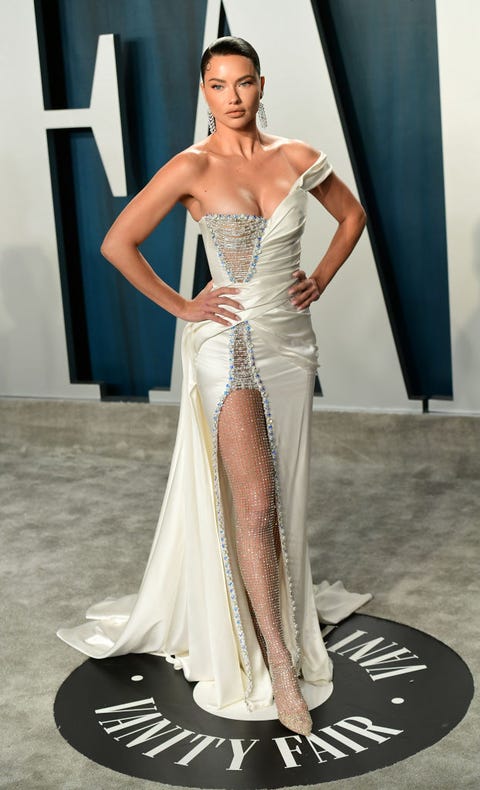 Serious question: where do I get a Swarovski crystal stocking that works double-time as a shoe?
Kylie Jenner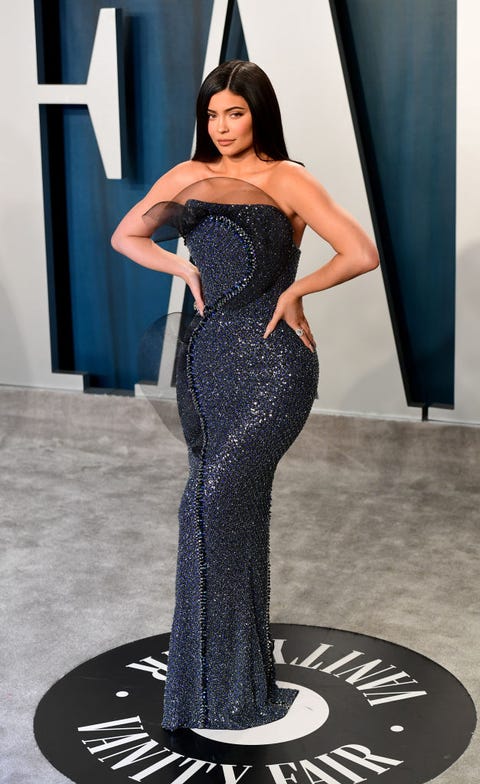 Can anyone else here Kris Jenner telling Kylie to stand up straight from the sidelines?
Joan Smalls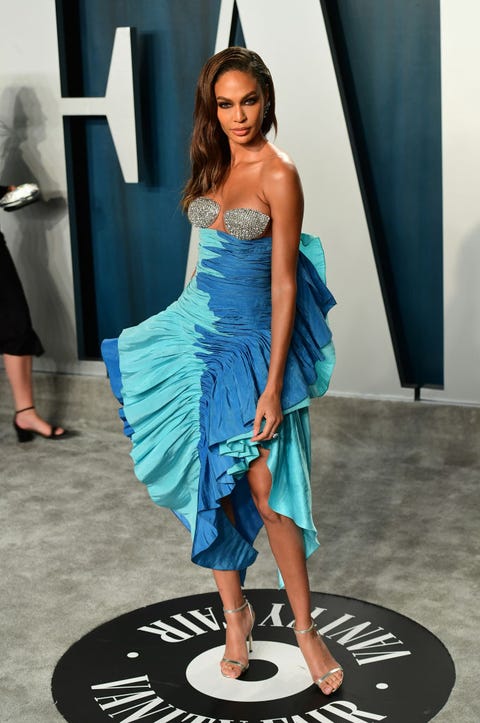 I want to know the logistics of getting your boobs into this dress. I have so many questions for you, Joan Smalls.
Rebel Wilson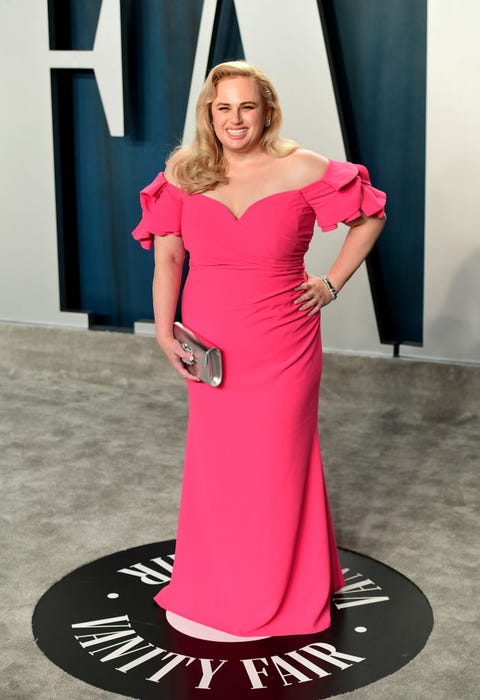 Is this what Harry Styles meant when he wrote Watermelon Sugar?
Kim Kardashian and Kanye West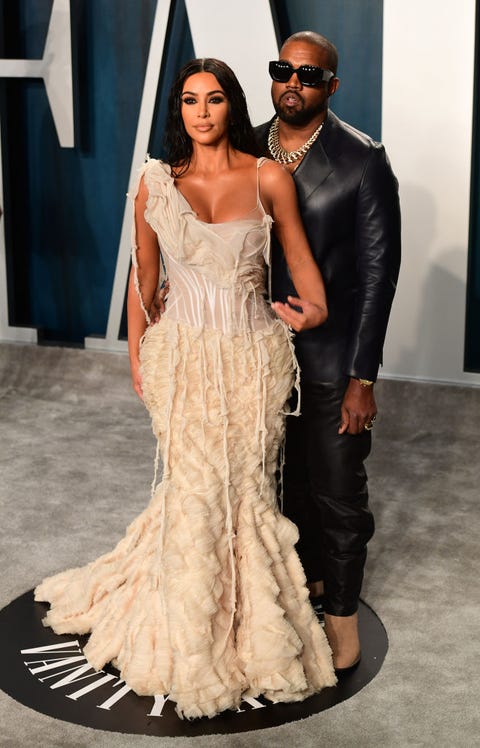 Do you think Kim and Kanye had a silly string fight on the way over?
Rosie Huntington-Whitely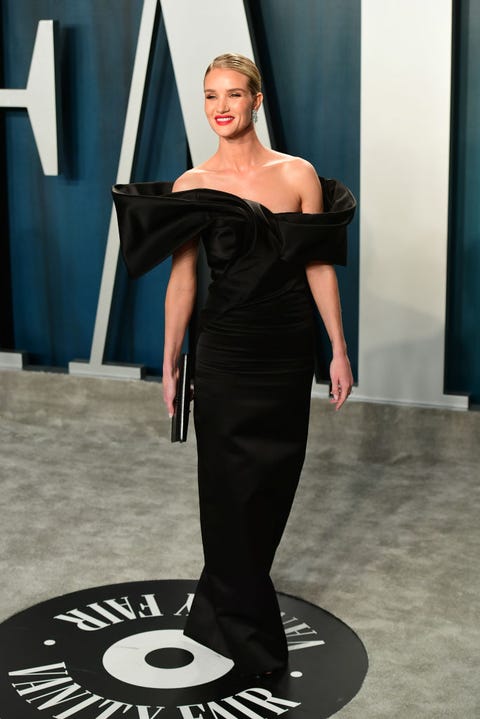 Sculptural elegance. DIGGING IT.
Barbara Palvin and Dylan Sprouse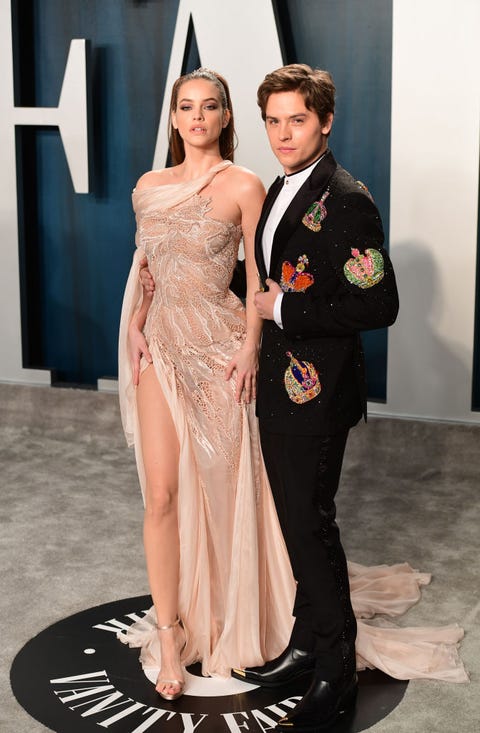 What do you think Dylan Sprouse is trying to say with this jacket? Tell me in the comments.
Cynthia Erivo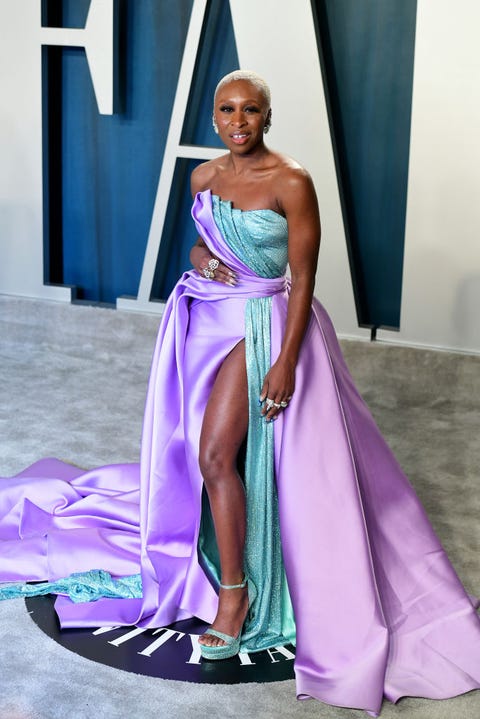 I want to eat this dress. Is that weird? It looks so sugary and delicious.
Laura Dern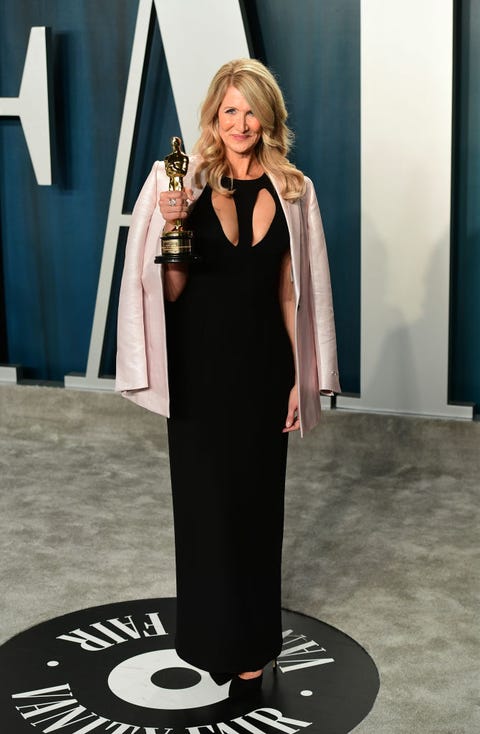 Laura Dern, her Oscar and the jacket her mum made her take before she left the house.
Billie Eilish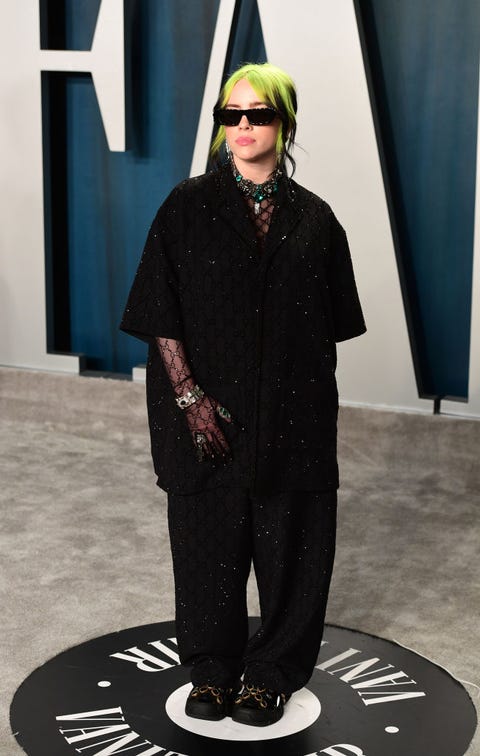 You can't say Billie Eilish isn't consistent.
Florence Pugh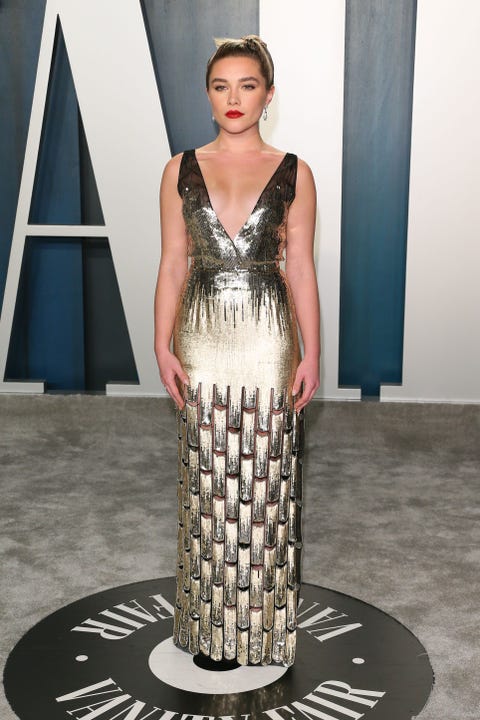 *adds to cart*
Chrissy Teigen and John Legend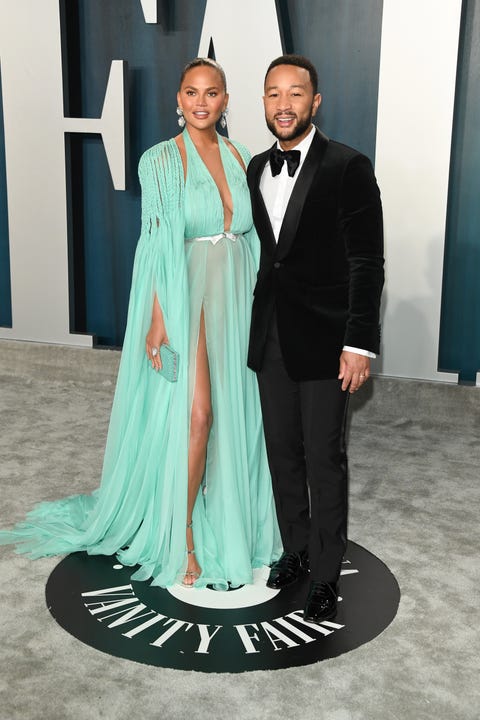 Can't believe it took so long for our queen to arrive. Also can't believe she's making aquamarine look this good.
Tracee Ellis Ross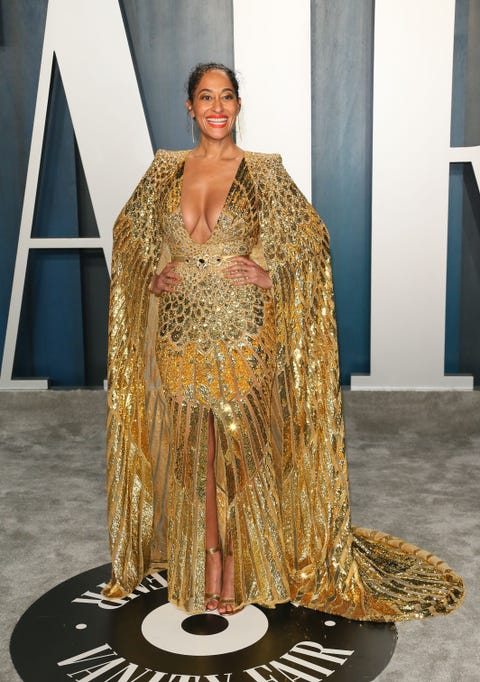 Our first ever Billy Porter tribute outfit. Very meta.
Gabrielle Union and Dwayne Wade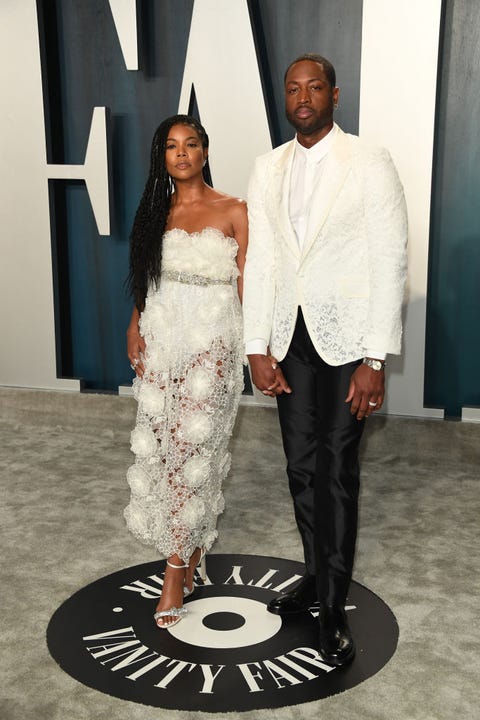 My theory that the Oscars is a mass wedding is slowly being confirmed.
Megan Mullally
You know when you see your mum in a really pretty dress, all glammed up and it makes you root for her even harder. That's the feeling I'm getting looking at this photo.
Elizabeth Banks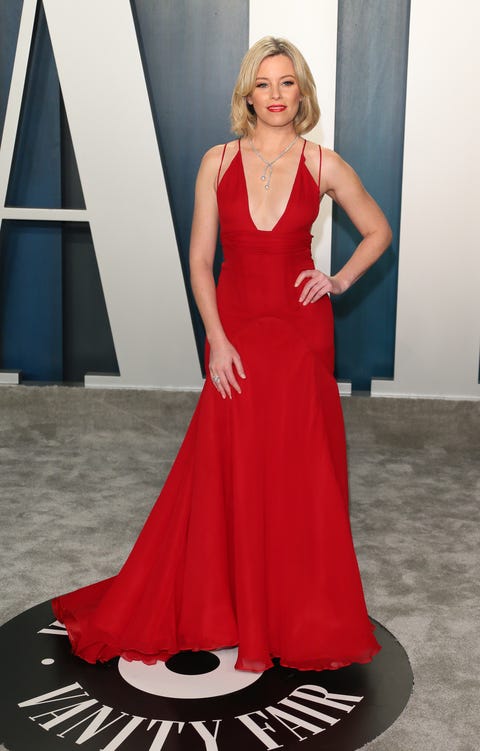 Elizabeth Banks wore this exact dress to the Vanity Fair afterparty in 2004 and somehow looks even better in it now. What kind of witchcraft is this?
Joe Manganiello and Sofia Vergara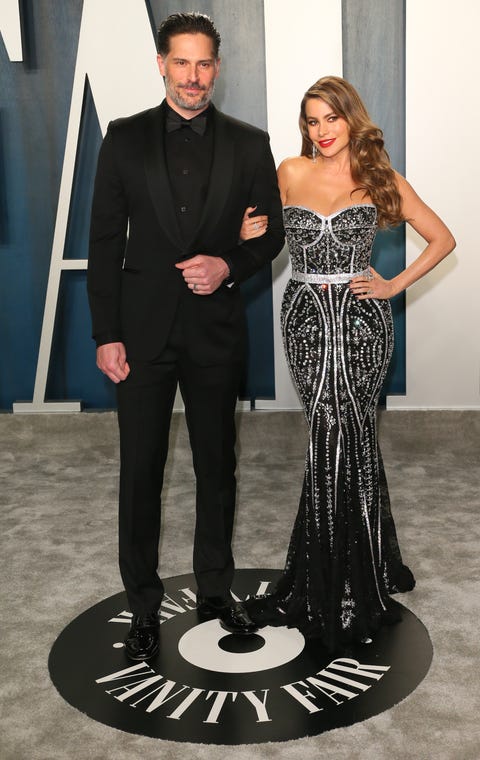 I mean if I looked like Sofia Vergara I would also only wear strapless mermaid fit gowns.
Mindy Kaling and BJ. Novak
Someone, anyone, please confirm that these two are actually together.
Sydney Sweeney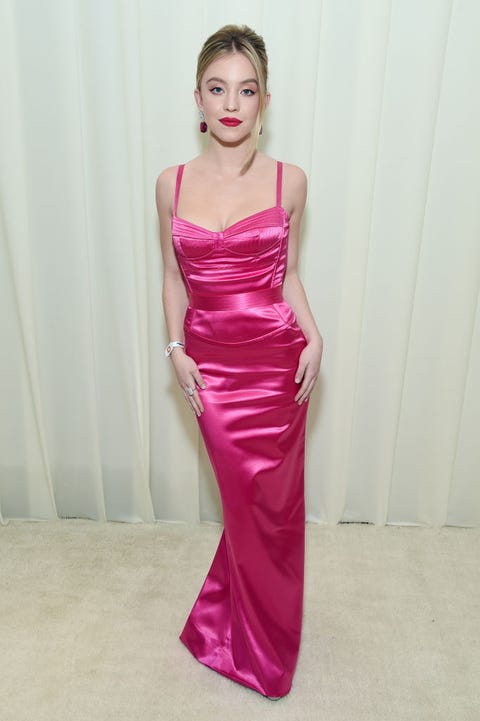 Words by Emma Roffey