Everything You Need To Know About The 2019 Met Gala
What even is camp?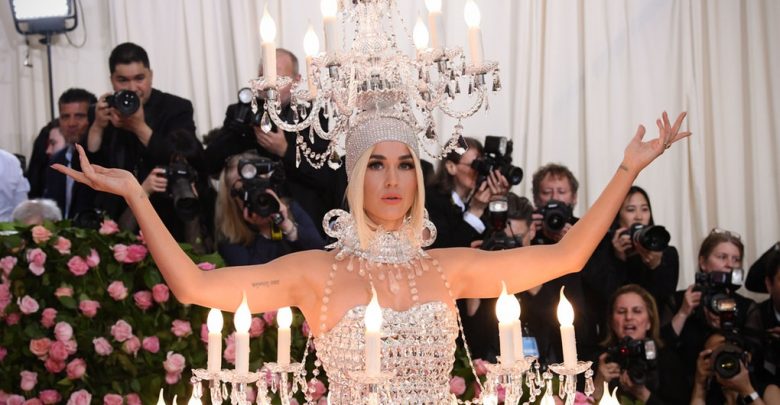 It's the first Monday of May and that can only mean one thing, The Met Gala is here! Technically, the Met Gala falls on the first Tuesday of May for us Aussies but stateside our fave celebs are getting ready for Anna Wintour's annual 'Look-At-Me-I-Know-What-Farshun-Is' party.
With 24 hours to go, here is your official run sheet to fashion's night-of-nights.
The theme
I'm sure you all remember the sodding circus that was the 2018 Met Gala. The setting was 'Heavenly Bodies: Fashion and The Catholic Imagination' and the stars finally dressed on theme. Rhianna basically started her own religion that night with this look:
This year, we're expecting things to be just as overstated as last year. The theme is 'Camp: Notes on Fashion'. But just because the theme is camp, don't go expecting a Met Gala x Mardi Gras affair. According to Andrew Bolton (the guy who sets the theme), we can expect "pop camp, queer camp, high camp, or political camp". Bolton lists Trump as some unlikely camp inspiration and TBQH, some of the fake tans celebs have sported over the years, it looks like they're already nailing the Trump aesthetic.
Who's hosting?
Each year, Anna Wintour and Bolton select a panel of co-chairs to host the event. This year the privilege has been bestowed upon Harry Styles, Lady Gaga, Serena Williams and the creative director of Gucci, Alessandro Michele.
Second to the co-chairs are the host committee. They're not regular guests, they're cool guests BUT they're not quite cool enough to be considered co-chairs. Over 183 celebs have been listed so your favourite actors/singers/athletes/personalities/designers will be on show. According to The Hollywood Reporter, power couples Blake Lively and Ryan Reynolds, Jennifer Lopez and Alex Rodriguez and Nick Jonas and Priyanka Chopra are all on the list. Of course, Bradley Cooper and Lady Gaga can't do anything without each other these days so he's on the host committee along with Venus Williams, Tom Ford and Donatella Versace.
What will the stars be wearing?
My official prediction is Gucci, and no, not just because Alessandro Michele is a co-chair. The 2017 theme was 'Rei Kawakubo/Comme des Garçons: Art of the In-Between' but that didn't limit people to Kawakubo's designs. HOWEVER, the powers at be at Vogue have already named Gucci as a camp approved collection.
Harry Styles is in the lead for who Alessandro Michele will be personally designing a look for. After all, the former 1D bandmate wore Gucci almost exclusively on his international solo tour. He was also the face of the Gucci Cruise 19 campaign (there were baby animals involved, I strongly suggest you Google it).
Those meme-worthy Viktor and Rolf 'Fashion Statements' Haute Couture SS19dresses are likely to make an appearance. I'm hoping Kylie Jenner will redeem last year's fashion tragedy and reprise this look instead of her ode-to-the-matrix.
So how much does it cost?
Having your moment in the sun at the Met Gala will set you back USD$35,000 for a ticket. For those who are feeling generous, you can grab a table for you and your friends for roughly USD$200,000 – USD$300,000. If you happen to have that much cash lying around, HMU. Clearly, you need to relieve yourself of that burden and I am only too happy to help.
Eagerly awaiting the fashion masterpieces and mishaps, Emma Roffey