21 Original Ways To Celebrate Your Anniversary
Cause you can do better than dinner and drinks 🍾
You made it! Whether it's a month, a year or what feels like a lifetime, it's awesome to celebrate anniversaries. Yeah, you can dress up for dinner or Netflix and chill, but that makes it just like any other date night. These ideas are fun and will hit them right in the feels!
#1 Recreate your first date.
Go back to the spot where you first locked eyes (or lips 😉), and cue the nostalgia. If you don't live in that area any more, improvise! Go to a place with the same kinda vibe, wear the same outfit and sip the same drinks – unless they were UDLs!
#2 Redo your first photo.
You know how siblings recreate cute childhood photos for Facebook and the family Christmas card? Same idea here. If you met as horned-up teens, this is bound to a funny/embarrassing exercise.
#3 Get arty.
There are two ways to go about this. You could set up a sexy studio at home and live out your Titanic fantasies. You're Rose, he's Jack, and your love story is as epic as the ages. Or, you can leave it to the experts and head to a painting or nude life drawing class and pretend you're Picasso with the help of copious amounts of wine.
#4 Blow up a balloon for each year you've been dating.
Write down your favourite memory from each year or something nice about your guy and tuck it inside each balloon. He'll never tell his mates, but he'll love popping the balloons to read what you've written.
#5 Sign up for a cooking class.
Does watching your bf cook turn you on? You're not alone! I did a little research, and one study found that women got more aroused seeing their partners make a cake than they did when they were using a power drill. Book in a cooking class and chances are, you'll be raring to go when you get home.
#6 Or have a cook-off at home.
On a budget? Don't like wearing pants when you cook? Whip up a meal at home instead. One person's on dinner duty; the other's in charge of dessert. Whoever's recipe is the most delish wins… And what they win is up to you.
#7 Send your bf on a scavenger hunt.
This takes some planning, so we suggest getting the girls involved! Put together a bunch of clues and riddles and scatter them at your favourite or most memorable spots around town. End the hunt at a bar, restaurant, comedy club or hotel where you'll be waiting.
#8 Grind the night away.
At da club, or even better, at a salsa class. With all that shimmying, it's no wonder why they say salsa is the language of love.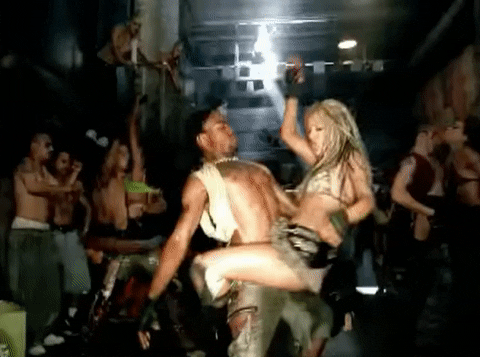 #9 Book a staycation.
Forget the long-haul flight and have a mini staycation instead. Get a room at a chic hotel or a charming B&B, pop the bubbly, and live your best lives in fluffy robes.  
#10 Head to a book reading.
There's a reason that Hot Dudes Reading has 1 million Insta followers, and it's not because everyone wants a glimpse of the New York City subway. There's something sexy about seeing your guy's nose buried in a book, so if you're both booklovers, nerd out by going to a book reading or launch. And then go home and read each other passages from the book, wearing nothing but lingerie. If you want.
#11 Play a sex game.
Make up your own, or take a trip to your local sex shop to buy one. The main thing is to make sure you're comfortable with whatever the game involves, so chat about what you're willing and not willing to do. If you're going down the DIY route, you could write down a bunch of ~sexy~ moves on a stack of cards or an old-school chatterbox.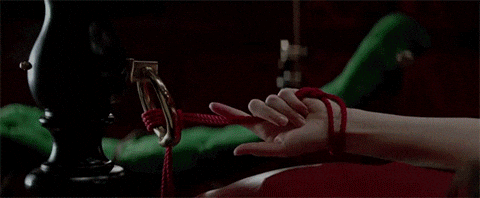 #12 If it's during the week, take the day off.
Your anniversary deserves an annual leave day! To make it even better, unplug for the day. Texts, calls (ew) and emails can wait til tomorrow. If you can't swing a day off, try to enjoy brekkie in bed together before rushing to work.
#13 Hit the road.
Pack some snacks and drive off on a spontaneous road trip. Option 1: See where the drive takes you and stop when you spot a cool place. Option 2: Choose a town/city/attraction and sort out accommodation when you get there.
Love jetsetting? You could also go to the airport and book the cheapest flight they have for a last-minute trip.
#14 Plan a trip.
In a perfect world, we'd all travel to dream destinations on our anniversaries. But sometimes, our jobs and bank accounts get in the way. If that's the case for you guys, spend the night planning the deets for your next holiday – whether it's a weekend away or a trip to Italy – and start getting excited for it!
#15 Set up a sunrise picnic.
Sunset picnics are totes romantic, but 'Straya is world-famous for its sunrises. If your man is a morning person (this is important!), surprise him with a sunrise picnic. The best bit? You'll probably get the park/beach/roof to yourselves.
#16 Roll up to a drive-in movie.
Sure, Gold Class is one way to splash out on your anniversary, but cozying up in your car for a drive-in movie is even better.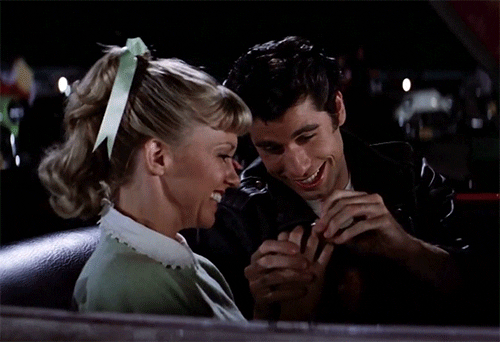 #17 Go on a romantic bike ride.
It's weirdly liberating to just cruise around, with the wind in your hair, and stop along the way for coffee, ice-cream or a photo opp. Bonus points if you can time it with sunrise/sunset.
#18 Pop into an open house in your dream suburb.
Wander through the house and talk about how you'd decorate each room, and then flee before you feel obliged to fill out an application.
#19 Be kids for a day.
Eat fairy floss, swing on the monkey bars, or go all out with a visit to Luna Park/Wet N' Wild/Disneyland/a theme park close to you. If you're lucky enough to live near the happiest place on earth, take snaps with your favourite characters and stay for the fireworks show at night.
#20 Create a playlist of your favourite songs.
This is a cute idea to do together. Choose songs that tell your story – from the tune that was playing when you first met/kissed/went "all the way" to songs by artists whose concerts you've been to together.
#21 Write love letters.
This one's for the romantics! Get suuuper mushy and pen letters to each other – to either read now or on a future date, like your next anniversary.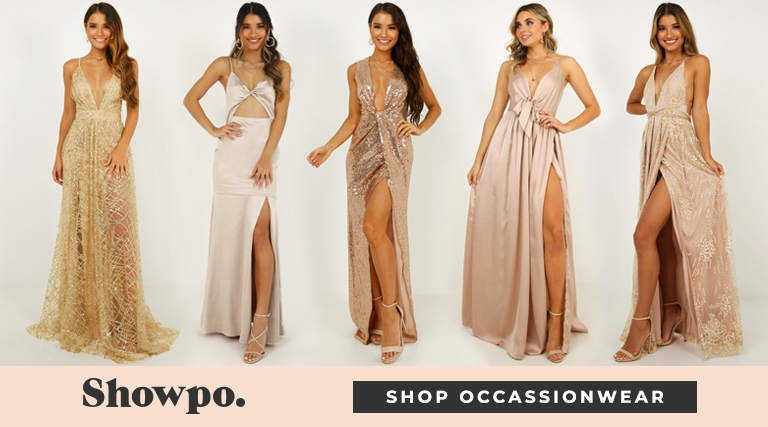 Katia Iervasi.