Weekly Wrap: Miley's New BF & The Bachelorette Week One
Wow, men suck this week.
How great are public holidays? I honestly thought we were going to have a stellar one after that glorious Monday off yet here we are. It's a Friday and once again men have proved they cannot be trusted when it comes to reality television and dating. Read on to find out why!
Confirmed: Miley Cyrus has a thing for Aussies
Remember in 2012 when the Aussie music industry was scrambling to find an answer to Justin Bieber and came up with Cody Simpson? You remember him. Blonde hair and a pre-pubescent voice that sang about things way outside of his knowledge. If you can't quite locate him in the foggiest parts of your memory, you'll get to know him. Word is Mr Simpson is the new Mr Miley Cyrus. Liam who? Kaitlynn? I don't know her.
After a couple of flirtations on the 'gram (Simpson called Cyrus 'baby' in v public way) and a few public sightings (making out over Acai bowls included), it seems pretty obvious the pair are coupled up. And just in time for cuffing season too!
Now while that all seems a little circumstantial, Miley referred to Cody as her BF on her Insta stories. On top of that, Cody's finsta he uses to post poetry under the nom-de-plume Prince Neptune has been dropping some less than subtle lyrics. Exhibit A:
Are you putting two and two together yet? Also, quick side note, this sounds like something a contestant from The Bachelorette would recite during their introduction…and then get sent home night one.
Of course, people have been quick to jump on Miley for chewing through partners in her post-divorce days (*eye roll*). But let's give the gal a break. She met her husband when she was 17 so she's never really dated. When everyone else in Hollywood was having flings and exploring their sexuality, Miley was already committed. It's only fair that now she's single she plays the field a bit.
Despite her public proclamation of their BF/GF status, Miley went on a little Insta rant about people's assumptions.
Talking about Mody (Miley x Cody, it's going to be a thing, trust us), Miley wrote, "Meeting/trusting' people in my position is really tuff [sic]. Don't f*cking pity me, that's not what I'm asking for. I have a great life I wouldn't trade for 'privacy' but PLEASE don't make this awkward for me! I am trying to make light and like always MAKE FUN of myself/and the public's perception of me! Get used to me dating—this is where I'm at! #HotGirlFall."
So, there you have it. Happy #HotGirlFall.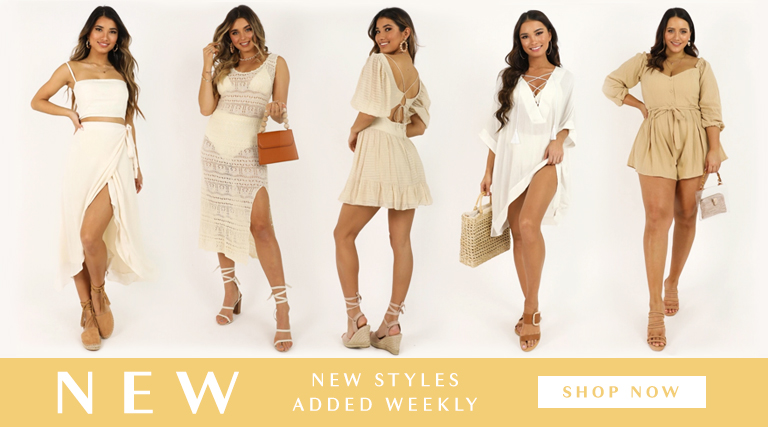 Screw you, Jess.
That's it, that's all I have to say about The Bachelorette this week.
KIDDING. Y'all know me better than that.
If you've been anywhere near the internet today, and since you're reading this I'm assuming you have, you already know what a slimeball Jess from season five of The Bachelorette is. We hate him.
First, the man has the sheer fucking nerve to ask who Osher is, like do you know what show you're on? If you're in Australia, you know who Osher is. Even if you still call him Andrew G, you know Osher. The little old lady who lives across the road from me knows who Osher is. Fuck you, Jess, you know well and good who Osher is. Don't they have TVs in Noosa?  (Author's note: if you're not from the land Down Under, Osher is our answer to Ryan Seacrest, or Ant and Dec, but in one person).
Then he had the gall to say if Angie bequeathed him with the 24-hour rose (fat fucking chance), he'd hand it back. Welp unfortunately for the poor pollie, Undercover Brother heard the whole thing and reported it back.
So if you think that's bad, wait 'til I catch you up on last night's fuckery.
Each season of The Bachelor and The Bachelorette treats us to the world's most awkward group date – the photoshoot. This year, the lads all dressed up as farm animals, crustacea and mermen. Cute, no? Well, it was cute until Jess got allocated the role of horse's ass (super on-brand for him by the way). When the photographer instructed our queen, Angie, to jump on his back for the shoot, he actually said the words "Don't mind if I get some wandering fingers, alright".
WHAT THE FUCK.
On top of that, he made some seriously vulgar actions (he wants panting for shit's sake) at Angie when she was looking but thank heaven's for Carlin. Carlin (who coincidentally turns out to be married) pointed Jess's creepy actions out to Angie and made it clear he was also harassing some of the female staff.
When whispers started about Angie's plans to confront Jess, his response was merely, "Bring it on bitch". Classy. Anyway, that led to the most legendary feminist outburst since Julia Gillard said she would "not be lectured about sexism and misogyny by this man". Then his dismissal from the Bachie mansion. Bye bitch
If you're still seeing red, forget Jess and join me in loling at human sunflower Timm (with two M's) dressed as a crab. All in the name of love.
Also screw you, Maurice.
Speaking of slimy men on reality dating television, meet Maurice. Maurice is on Love Island Australia this season. Pretty standard for men of his age, occupation and aesthetic. What's not so standard that during the application process Maurice allegedly got into a serious relationship and then broke up with his GF just to appear on the show. You know, because he wants to expand his career as a ~serious actor~.
Christie Swadling (his GF) took to Instagram with savage takedowns of Maurice and threw in a bonus 17 minute YouTube video on her channel.
The TLDR of the vid is Maurice never told Christie he was going on the show. Instead, he told her he was just an extra in the advertisements for the show. Which was just a big old porky pie. Then on the island, he said he hasn't been in a relationship for six months which is also awks. Up until two weeks ago, Christie thought they were still dating and has video and photo evidence to prove it. Again, awks.
If you ask me, Christie caught a lucky break. The whole country is rallying around her while we watch Maurice awkwardly gaslight the poor girls on Love Island.
Watch the wild ride of a video, here.
Blake Lively secretly had her baby
A couple of months ago at the Detective Pikachu premiere, we all noticed something wildly different about Blake Lively. She was pregnant. Like SUUUUPER pregnant. Up until then, no one knew the actress was expecting her third child with hubs Ryan Reynolds. There wasn't even a whisper of a rumour.
Flash forward to now and it turns out there's another secret. Blake's already had the baby…two months ago! Honestly, she kept this under wraps better than Kylie Jenner.
There's no word on the name or sex of the new bubs but by all accounts, everyone is healthy and happy. Which you know, is nice to think about while we all wait for pictures. Settle in folks, it'll be a while.
The Veronicas are going full KUWTK
Everyone's fave sister duo The Veronicas are getting their own television show!
Just off the back of their headline-making Qantas debacle MTV has announced the show, The Veronicas: Blood Is For Life. Coincidence? I think not.
The series set to air in November is a Kardashian-esque look at all the BTS goss including going inside the recording studio and backstage at performances.
They are sisters after all so we'll also get a glimpse of a few squabbles here and there which might make you love your own sis that little bit more. Or at least appreciate her more anyway.
Big old CYA LATER JESS by Emma Roffey