What The Kardashians Can Teach Us About Life
Lessons from the world's most overexposed family...
They might be worth the gross domestic product of a small country but that doesn't mean the Kardashians always have it easy. In fact, combined they've got enough life experience and drama to populate a television show. Oh wait… So if you're in need of some sage of advice, you can always rely on the good ol' Kardashian klan to highlight a thing or two, such as…
Once a cheater, always a cheater. 
The irony in Khloe and Tristan Thompson's union resulting in a little girl called True, when ol 'Tristan was anything but is not lost on anyone. Now that we all know how much of a stand- up guy Khloe's baby daddy is (motorboating a woman in a club whilst Khloe was three months pregnant was a favourite), we all know that there's definitely some truth in the old adage once a cheater, always a cheater.
Read more about the whole Khloe/Tristen (And now Jordyn!?) saga…
Mums don't always know best.
You gotta hand it to the world's best "momager", if there's a massive payday behind it Kris Jenner can make it work no matter how questionable it may be. Somehow she's managed to turn a leaked sex tape into something profitable, encouraged a reluctant Kim to strip for Playboy, and fat-shamed Khloe into losing weight to further aid the family brand.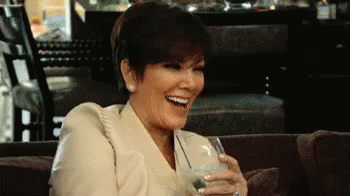 There are plenty of douches to go around.
Where do we begin? There was the time Kim's engagement to basketball star Kris Humphries was longer than the actual marriage. Kourtney's ex Scott Disick decided he'd knight himself via the internet, referring to himself as Lord Disick forevermore. Things got progressively worse in the Kardashian-Jenner dating pool with Tristan Thompson – see above and Kylie's beau Tyga who has been accused of everything from cheating with a 14-year-old to shady business deals.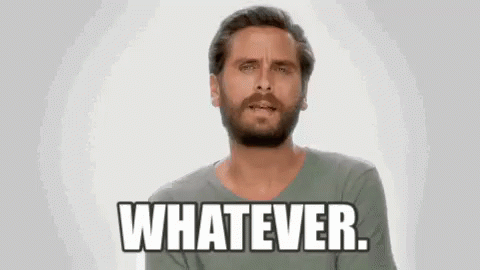 Simple baby names are overrated.
Taking the conventional baby name route would be far too pedestrian for the Kardashians. No, instead why don't we explore a few interesting, slightly more unique options. There's naming your offspring after a compass direction (hello North West), a strong wind weather event or the porn star/stripper suing Trump, whatever takes your fancy (Hey Stormi) or the slightly hippy option of Dream courtesy of Rob "the forgotten Kardashian" and baby mama/former girlfriend Blac Chyna. Obviously, no one was going to simply be named John in this family.
Don't let your man give you fashion advice. 
After he openly told her she had "the worst style" Kim is said to now run all her fashion choices via husband Kanye West. In fact, he sends her fashion advice daily to let her know what she should and shouldn't be wearing. Which is great if Kim was generally always killing it in the sartorial department but let's face it, she's had a few hiccups along the way. There was that time her choice of gown at the Met Gala drew comparisons to a sofa. Or having to squeeze her poor swollen pregnant feet into sky-high strappy stilettos when all she wanted was probably to be cruising around in Havs. To a plethora of latex looks that would make a condom uncomfortable. Sometimes you just shouldn't let your man near your wardrobe.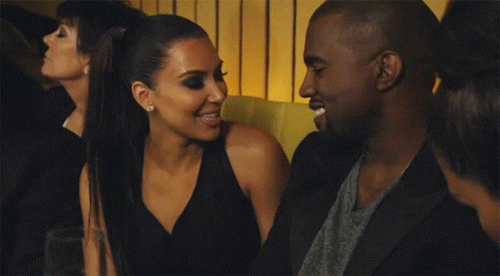 Tania Gomez.