Rihanna Just Clapped Back At This Makeup Brand
Oh no they di'int...
Ever since Rihanna's Fenty Beauty cosmetics line dropped earlier this month, the entire world (well it seems like it anyway) has been raving about it.
Makeup aficionados across the world have been heaping praise upon the singer for including  40 different shades of foundation – with colours suiting everyone from those with lily white skin to the deepest tones.
And while the general population is hailing RiRi as the new ~kween~ of cosmetics, it seems other beauty brands are having a case of the green-eyed monster, with popular brand Make Up For Ever taking a thinly-veiled swipe at the star via an Instagram post.
Posting a snap of their own shade varieties, they wrote:
"40 shades is nothing new to us -👄- Since 2015, the #ultraHDfoundation released 40 shades for everyone's unique skin tone understanding the difference between red and yellow undertones. With expertise, time and passion – we shall continue to develop and improve our products for pros, for you, for everyone. . ."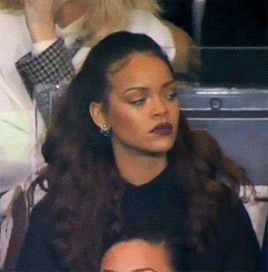 Fans were not here for the makeup giant's shady comment, and expressed their feelings across social media.
I love Make Up For Ever but I don't get why they had to shade Fenty Beauty/Rihanna on social media

— Meena Nowrattan (@meenanow) September 27, 2017
Make Up For Ever got some nerve coming at #FentyBeauty when their dark shades of foundation are so fucking ashy. Rihanna got them together.😂

— Ᏸecca💅🏿 (@MJStarLover) September 26, 2017
so apparently mufe cosmetics tried to come for fenty beauty…..they feelings hurt pic.twitter.com/OGDaT3F2Pm

— Chineen (@MakeupByChineen) September 26, 2017
Of course, being the undisputed queen of clap-backs and all, Riri had a few choice words of her own, posting her response Make Up For Ever's post.
"Lol. Still Ashy," she wrote, adding "Shook."
So what lesson did we all learn today? That's right: Never come for the queen.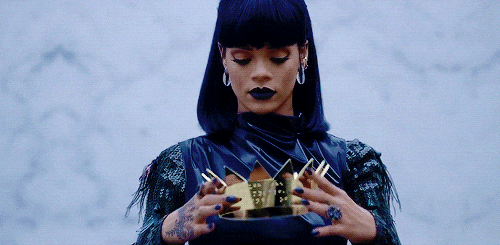 Words by Jessica Lynch.