Weekly Wrap: The End Of KWUTK & Blondes Have More Fun
Oh and Chelsie won The Bachelor and literally no one is surprised
Happy Friday, folks! We're at the end of the week and what a week it was. So what exactly happened in the world of pop culture and celebrity this week? Scroll on down to find out.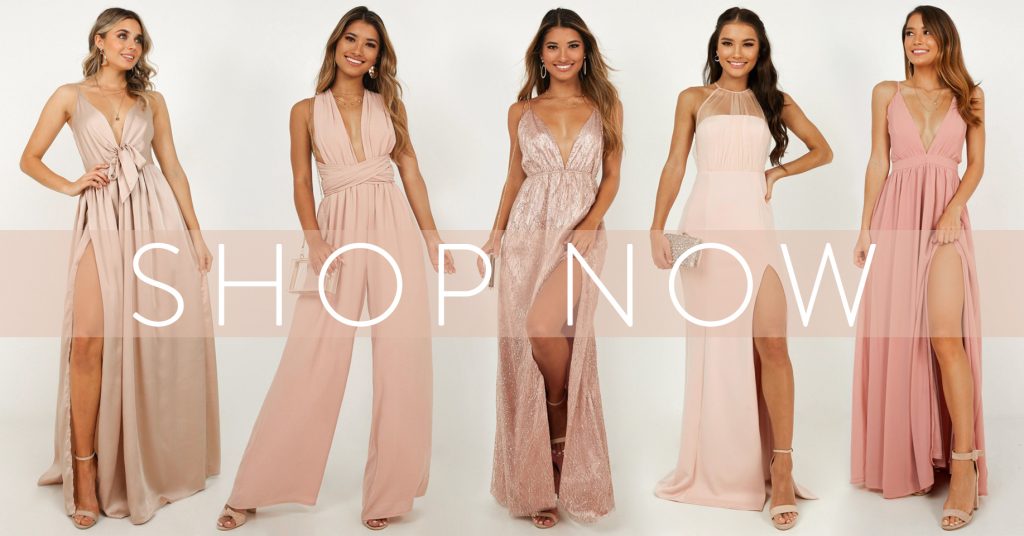 Kim Kardashian's security team hospitalised Kris Jenner
In a lesson to overbearing mothers everywhere, Kris Jenner found out the hard way that you should only go through the front door of other people's houses. Even when those other people are your offspring, offspring you made very, very famous.
In this Sunday's ep of Keeping Up with the Kardashians we see the middle Kar-Jenner child, Khloé Kardashian, call big sister Kim in an absolute panic. Apparently their mum Kris decided to go round the back of Kim's house without announcing her arrival to anyone and as a result got tackled by Kim's security team. Yikes.
"Your whole security just fucking tackled Mom. We just called 911. This is so crazy," Khloe tells Kim over the phone.
Naturally, Kim asked Khloé what TF could have happened for her security team to assume her momager was a threat to the family home.
Khloé said, "We were in the backyard and Mom came down when she shouldn't have. I told her to go around [to the front entrance] and they just tackled her."
Kris, the matriarch of the Kardashian Krew found herself in the back of an ambulance and in a neck brace as a result of the incident.
Note to self, don't drop by Kimmy K's place with a bottle of prosecco unannounced.
Kourtney Kardashian is leaving KWUTK
Speaking of shit that rocked the world (okay, just the few people left who religiously watch KUWTK) this week, Kourtney Kardash dropped an absolute bomb. The eldest Kardashian sister might be ready to leave the show behind.
This week during an appearance on the daytime talk show The Real, Kourtney was asked about the rumours about her leaving KUWTK for good.
"Every day is different," Kourtney said, which you know, completely avoids the question at hand. But let's be real, we all know daytime talk shows, they need all the ratings they can get, so luckily for us the hosts persisted.
"Oh, so you actually considered it?" cohost Jeannie Mai asked.
"Yeah," Kourtney finally admitted. "But at the current moment, I'm happy and very into my blessings and feeling very good, but I definitely have my moments 'cause, I mean, life is short."
I mean TBQH, Kourt wouldn't be the first Kardashian sister to step away from the show. Kylie is practically a guest star these days. But like, is it even KUWTK without Kourtney? She's legit the only funny sister.
Blondes (apparently) have more fun at LFW
ICYMI, LFW just wrapped and everyone is going OTT on the purple shampoo (that's a lot of acronyms – soz). Proving that blondes really do have more fun (can confirm also), everybody's fave supermodels Kendall Jenner and Bella Hadid have turned their brunette tresses, blonde.
Kenny debuted her sandy blonde hair walking in Burberry's spring 2020 runway show. However, i's not the same bright platinum blonde each of her sisters have opted for at one time or another. Rather, the colour blends into her roots before highlighting the rest of her locks with more of a honeyed tone.  And honestly, I'm taking these pics to my hairdresser for inspo.
Bella Hadid also sported blonde locks on the Burberry runway and while she's been dipping her toes in the rich girl blonde trend for a while, her signature long, brown locks are now firmly in blonde bob territory.
I'm assuming this transformation was not at all like makeover week on Australia's Next Top Model because Bella is working her blonde hair all over Instagram already.
If these VS Angels have you convinced to go from brunette to blonde, be warned. There's a whole lot of beauty admin coming your way.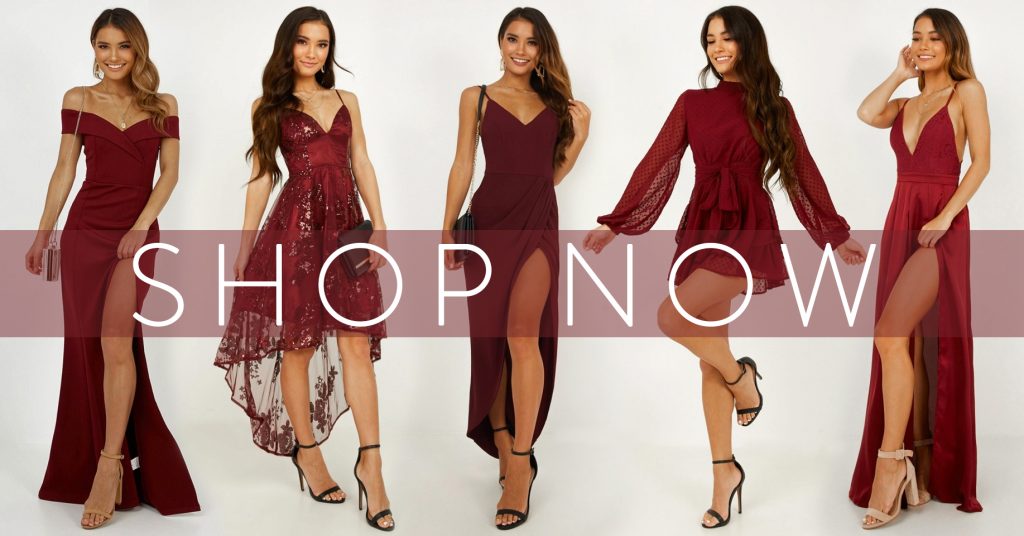 Hailey Bieber is really confused about the weather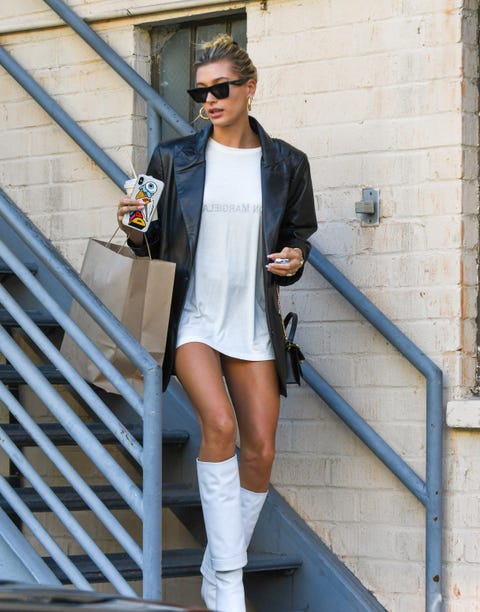 While we're on the topic of new season fashion, is Hailey Bieber okay? The internet seems pretty confused about her idea of trans-seasonal styling and we can't say we disagree. This outfit, while very aesthetically pleasing, is confusing for a myriad of reasons.
Why the blooming heck is our girl wearing a HUGE leather jacket with a T-shirt dress? That makes literally no sense. She's practically asking for sweat patches. Plus she's got knee-high leather boots on. Are you hot or cold Hailey? I'm getting mixed signals.
These aren't even layers you can shed throughout the day. You have very much committed to the look and let me tell you now, Hails, I think you done goofed.
Hailey honey, if you need help making the new season fashion switch, let us help you.
The Devil Wears Prada: The Musical?
In what is probably the best news I have heard in my entire life, an iconic piece of 2006 cinematic history, The Devil Wears Prada, is getting a musical makeover. Hallelujah, praise Meryl!
A musical adaptation of the film is set to premiere mid-2020 in Chicago and will be directed by Tony winner Anna D. Shapiro.
Along with show runners Paul Rudinick and Shaina Taub, good old Mr Elton John has been tapped to create the show's music. Let's not forget, the man did do the OG Lion King songs so we can only expect good things from this collab.
There's no words of casting yet (Meryl! Bring back Meryl!) but I will personally give a billion fake dollars to whoever can pull of Miranda Priestly's vicious attitude while singing. That alone is worth a Tony Award. Heck, maybe Lady Gaga should get the part?
Captain of Team Blonde, Emma Roffey