Weekly Wrap: JVN Covers Cosmo & A New Kardashian Spinoff
Welcome Kirby to the KUWTK family
Okay so we know we've already changed the course of your day after breaking that Taylor Swift news, but bear with us. A whole heap went down in pop culture this week and we'll be honest, it can be pretty hard to keep up. Luckily for you, you don't have deadlines for this kind of thing and I do. That's why you can find out everything you need to know about pop culture this week right here. Trust us, it's been a WILD week.
JVN graces the December issue of Cosmopolitan UK
Even if you haven't binge-watched Netflix's Queer Eye reboot yet (honestly what are you doing?), it's unlikely you've escaped the literal ray of sunshine that is Jonathan Van Ness. As the resident grooming expert on the show, JVN wears many hats. He's a gymnast, a stand-up comedian, an actor, a hairdresser and now he's the first non-female in 38 years to grace to cover of Cosmopolitan magazine.
"My body is ready ???? 1st non Female cover star of 
@cosmopolitanuk
 in 35 YEARS," JVN wrote on Insta.
According to Cosmo UK, the last non-female cover star was Boy George back in December 1984. What better way to break that run than with Jonathan Van Ness? He's probably the first literal angel to be on the cover too.
The release of the cover came just a day after World AIDS Day. A day which Van Ness recognised on his socials, not long after revealing that he's been living with HIV. Breaking down barriers and making a difference with a single cover? Who gave him permission? We stan.
Kirby Jenner is
getting
his own Kardashian spinoff…wait, who?
Everyone says Rob Kardashian is the forgotten member of the Kar-Jenner clan, but I must disagree. Kourtney, Kim, Khloe, Kendall and Kylie all get their airtime on KUWTK but what about Kirby? You know, Kirby! He's Kendall Jenner's lesser-known twin brother.
It might be his quieter personality or the fact he has no actual relation to the Kardashian family, but unless you're an Instagram fiend, Kirby might allude you. Catch up on everything you need to know here.
Now you're all caught up, you'll be very interested to know that Kirby is finally getting the recognition he deserves. Yep, along with Momager, Kris, Kendall is bringing her "brother" to your screens with a new series.
"I'm thrilled that Quibi viewers will get an inside look at the life of my twin brother and he'll finally have the opportunity to shine in this series," Kendall said in a statement about the new show.
Just like KUWTK, Kirby Jenner will be a reality-style series that includes the entire Kardashian kast.
Kendall and Kris are the executive producers of the show along with insider Ryan Seacrest. Now you might be wondering WTF Quibi is. Well, it's a new mobile-only platform launching in April 2020. But don't think the Kardashians are setting themselves up to fail with this one. We all know Kris knows better.
Quibi will also be home to other original series starring celebs like Sophie Turner, Chrissy Teigen, and Darren Criss.
At this stage premiere dates are unknown but if you need your Kirby fix until then, follow the hilarity here.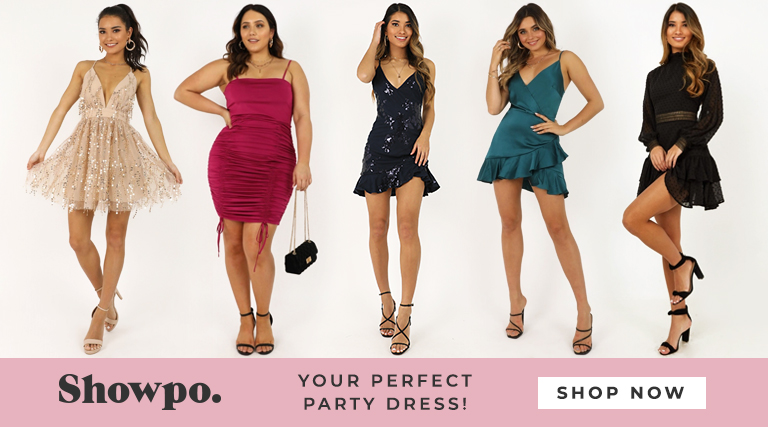 If you've ever wanted to be on Dance Moms, now's your chance
I know I'm not alone in my addiction to Dance Moms. It's the perfect reality show. There's drama, fights about nothing and small humans doing things that no normal person should be able to do. And I say that as a dancer myself.
If you're a true fan you'll remember the brief period in time when the masterminds behind the show tried to make it take off in the UK. To say it didn't work so well is kind of an understatement. But that was way before Abby-Lee, the OG dance teacher went to jail and the original version of the show fell apart. I'll be real with you, the new seasons are fine, but they're nothing like the Ziegler days.
Enter, one Nikki Webster. Australia's sweetheart and our most famous child stage star in recent times. The 2000 Olympics? Talk about iconic! 19 years later Webster is looking to find Australia's next broadway baby and she's doing it the only way 2019 knows how…with a reboot!
Dance Moms Australia is coming in 2020 and I'll be real with you once again, I am devastated to have missed the boat. If my 23-year-old self could pass as a 16-year-old, you bet your legwarmers and hairspray I'd apply.
I have high hopes in this foray into Aussie reality television but for the love of peat, couldn't we have spelled it Dance Mums?
Try not to cringe at this super awkward interaction between Ellen Degeneres and Dakota Johnson
As someone who's mainly worked in print journalism, I love the chance to watch interviews live. What you don't see in magazines and online is a lot of the time they can be super awkward. Unless you're first up on the press junket or it's an exclusive big bucks interview there is zero chance for banter. It's just you and a celeb who you're trying to flatter because a) you have an inherent need to please people and b) you'll get the better content. Okay, that first one's just me, but I digress. The beauty of a televised interview is when it all goes wrong, it goes wrong in front of all our eyes. Take a look at the interview between Dakota Johnson and Ellen as proof.
Oooft. Awks.
Things start fine. Ellen wishes Dakota a belated happy 30th birthday, before joking that she hadn't been invited to the festivities.
"Actually, no, that's not the truth, Ellen," Dakota jumps in. "You were invited. Last time I was on the show, last year, you gave me a bunch of shit for not inviting you but I didn't even know you wanted to be invited… I didn't even know you liked me."
"You've been on the show many times… and don't I show like?" Ellen interjects.
"But I did invite you and you didn't come," says Dakota. If you haven't watched, please do so. You need to understand how awkward this moment was.
Much to Ellen's chagrin, her producer eventually steps in confirming that the host was actually invited but turned the invite down in favour of something else. What could be better than a celeb-filled Malibu mansion party? Welp, it turns out Ellen was making a very controversial public appearance with George Bush.  I repeat, AWKS.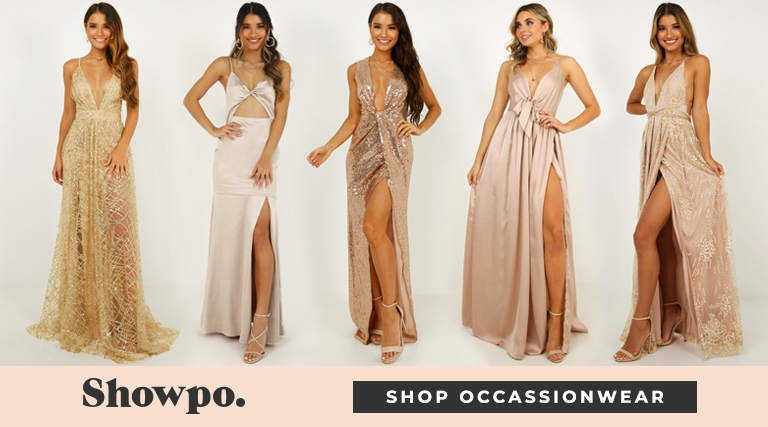 Princess Anne, 69, just got publicly told off scolded by her mum, The Queen
Finally, if you haven't seen this video of Princess Anne shrugging off her mum, the literal Queen, what's the point of being on the internet?
This week Buckingham Palace hosted the NATO 70th anniversary reception. Not an unusual gig for the Palace to partake in. The guest list, while not my personal fave, was also unsurprising. Both Donald Trump and Melania Trump were in attendance, which TBF, is their job.
In a quick clip the event, The Queen, Prince Charles and his wife Camilla Parker-Bowles can be seen greeting the pair. And then it happens. Queen Elizabeth II suddenly realizes Princess Anne isn't in the receiving line and thus summons her over.
Princess Anne, who is quite literally lurking in the corner makes a GD icon of herself and does what can only be described with this: ¯\_(ツ)_/¯.
I shit you not. Not only did she say no to The Queen, but she didn't even use her words to say it. Forget Charles, I say we need Queen Anne to rule next.
I speak for everyone when I say we've all been Princess Anne before.
Was Princess Anne making a political statement or was she just miffed that the Trumps had the nerve to show up an hour late and only stay for 15 minutes? Who is to know. All I know is I'll be watching this on repeat for the entire weekend.
If you need more proof that Princess Anne is the badarse royal we needed, read this wild story.
Words by Emma Roffey