We Know How Kim's Waist Was THAT Small At Met Gala
The Met Gala was 2 days ago now yet the world has still been buzzing over the INCREDIBLE array of outfits that minced their way down the pink carpet. But even Jarad Leto carrying his own head as an accessory didn't elicit the same gasp from the world watching as Kim Kardashian did. Or rather, her waist.
BUT WHERE ARE YOUR RIBS? WHERE ARE YOUR ORGANS?
Tres confused.
Anyway, the world collectively scratched their heads in disbelief until yesterday Vogue gave us the answers.
So it WAS a corset!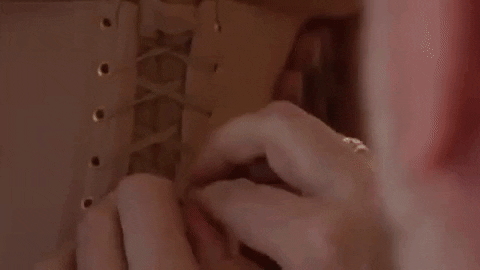 AND THERE ARE 4 PEOPLE WORKING THE FUCKING LACES! This is serious shit you guys.
I'm actually obsessed with the whole look but given how insane she looks, I think it's key to highlight a few things:
This is her LAST fitting. Which means there's been multiple. Like a fucking wedding dress. Normal people buy a dress to wear to an event and then they wear it minus alterations and fittings and it sure as shit won't be custom made.
The corset was also custom made and she couldn't sit down or even PEE in it. That can not be good for your organs.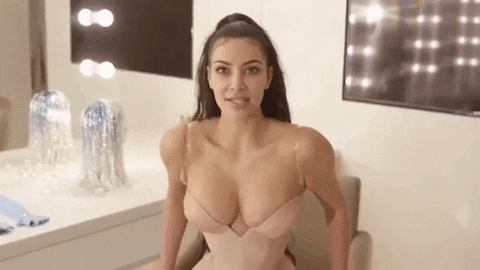 In the video, you can see 6 people helping her get into the dress and fit it all.
On the day, there's a team of the best makeup artists and hairstyles in the world helping her look that magical.
She had 3 facials in the week leading up to the event.
She was transported to the event in a van because she couldn't actually sit down.
So really, I can't imagine she actually had a very fun time at the Met Gala. You know with the whole not being able to pee, breathe properly, laugh, eat, or drink situation.
I think it's super important that we understand just how much preparation and work goes into these wildly publicised events. As a regular human, without endless pots of money, the worlds greatest designers/makeup artists/facialists/trainers etc; you won't look like that. And that's ok. Because you can eat and drink as much as you dang well please at a party.
Also, lol at this guy just loving Kim/the dress sick.