9 Times Jennifer Lawrence Proved She'd Be The Best Drinking Buddy
Let's all imagine that Jennifer Lawrence was in our phone contacts and we could call her up any time we're in need of an R&R or a girls night out. We've compiled some fab reasons of why we think that J Law would be the best drinking buddy for a night you will never forget. 
When she explained her drunk alter ego, Gail 
Over tropical cocktails with Ellen, she revealed her better drunken half, Gail. When we do things under the influence that we regret, we all love to blame it on something we had no control over (even our Content Kween, Kelly has an alter-ego called Alice). 
When she shares her most embarrassing moments 
On The Tonight Show with Jimmy Fallon, she reveals some of her most cringe-worthy embarrassing moments that were of course champagne-fueled. One of them being when she thought she was speaking to Elizabeth Taylor who in fact has been dead for a long time already.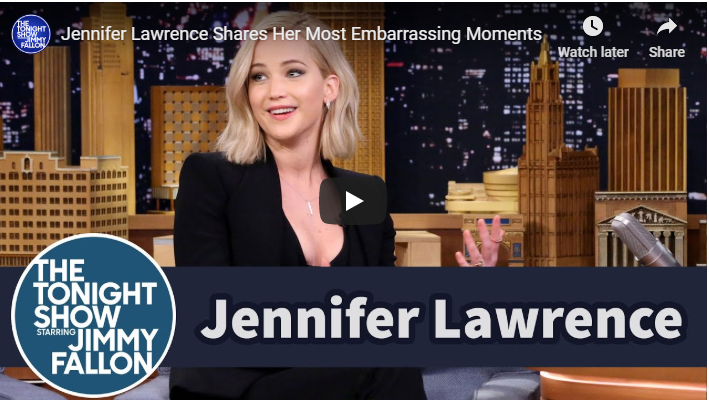 When she got into a bar fight in Budapest 
This particular fight involved her pouring beer over and over again on a fully grown man. At least you know she'll have your back if you ever get into trouble. 
Whenever she gets on the grog on The Graham Norton Show 
We love it when talk show hosts serve alcohol to their guests. It makes for exceptional banter. Like when she humorously told the story of when James Mcavoy barged in on her peeing into a funnel and shot at her with a BB gun. 
When she 'mastered' her 'don't look drunk' face on the red carpet 
We can all relate to that moment when we get to the front of the line at a club and give ourselves that pep talk of "don't look drunk"! Fortunately for us, we don't have the added pressure of cameras flashing in front of our face. Do you think Jen nailed her sober face? 
When she got drunk with Kris Jenner and played dress-up 
We would love to be invited for drinks with Jen and Kris Jenner. They looked like they had the best time ever! She talked about this fab night with Kim Kardashian which involved J Law getting butt naked in Kris Jenner's walk-in closet. 
When she fell over at The Oscars not once but twice 
Unless you're just as clumsy as her, you're guaranteed to have some big laughs! I wouldn't rely on her to hold your hand down the stairs though.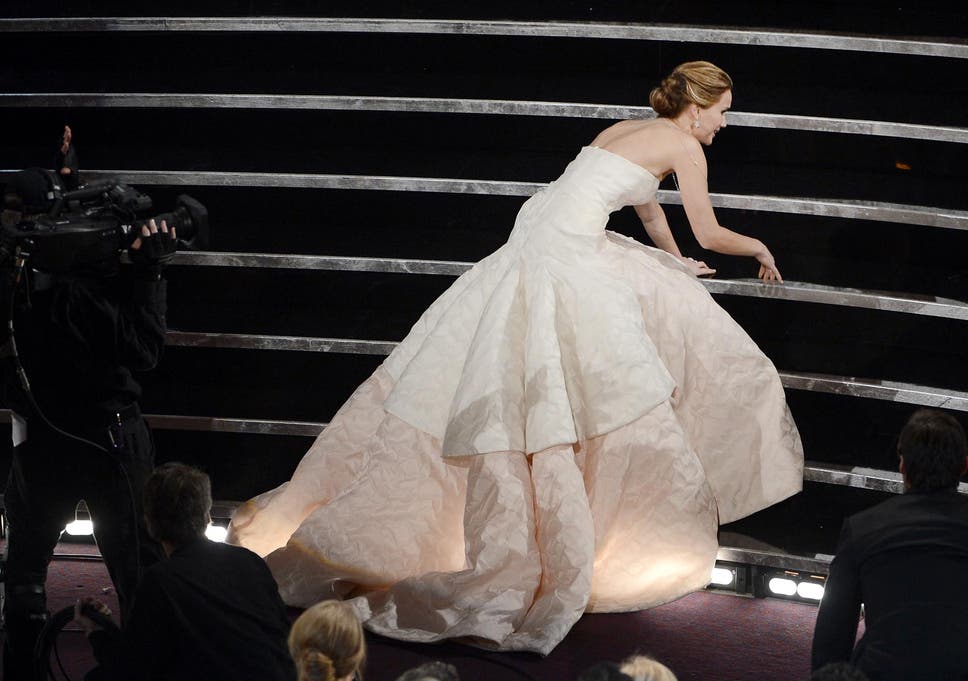 When she did a screen test interview with Emma Stone 
We would really love to be included in this friendship group. Imagine going out for cocktails with these two? You are guaranteed to form rock hard abs from laughing so much.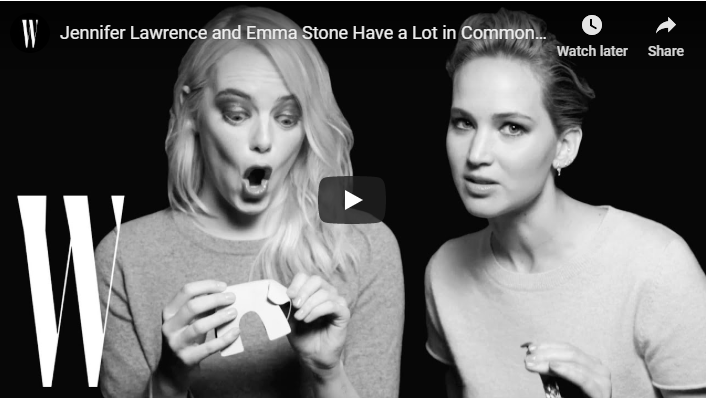 When she played Playground Insults with Chris Pratt 
You know what they say, drunk minds speak sober thoughts. Let's hope you would be on her good side. 
Good times curated by Tamara Bose.