18 Times Beyoncé Made Us Scream 'Yaass Queen'
All hail Queen Bey!
It's Beyoncé's birthday! Pop a bottle of champagne, get the girls together and have a dance to Beyoncé's greatest hits. She's an icon and we wouldn't know what we would do without her so we've put together a list, in no particular order of all the times Beyoncé proved that she's taking the music industry by storm and is set on world domination! You're welcome!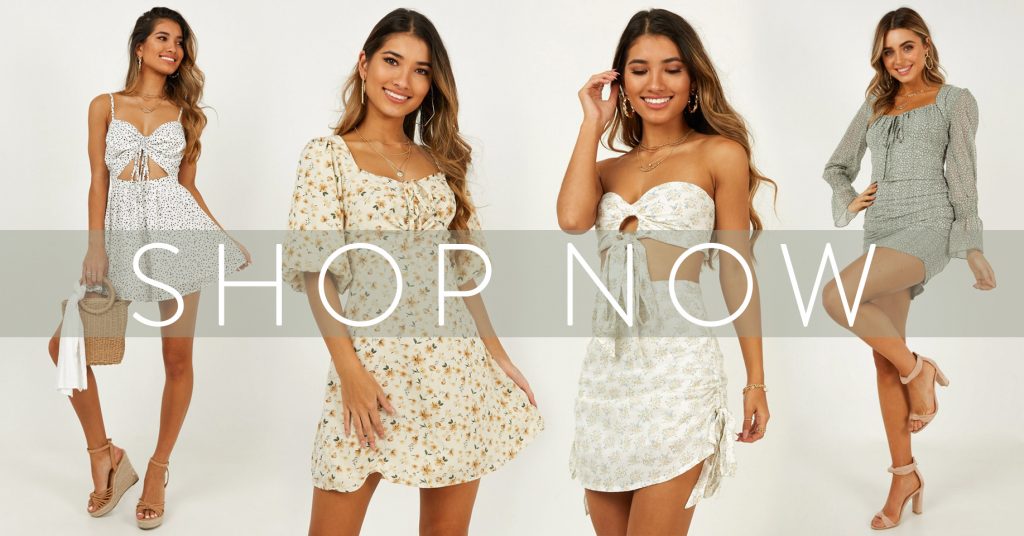 The Crazy In Love music video 
Probably the most iconic Beyoncé and Jay-Z music video to date. You can't help but shake your booty when this song comes on. It's the ultimate ladies night banger! 
Her Lion King inspired album 
In celebration of the live action Lion King, Beyoncé released a Lion King inspired album written by African artists, paying homage to Africa. 
Her reunion with Destiny's Child
We still can't get over her Coachella performance where she reunited with her fellow Destiny's Child divas. They slayed! 
Beychella 
Let's be honest, Beyoncé took over Coachella and made it a night no one will ever forget. So much hard work went into it, all evident in her Netflix documentary Homecoming. 
Her glorious pregnancy photoshoot 
We have Beyoncé to thank for all the amazing memes that came out of this pregnancy photoshoot. She looks absolutely beautiful! She's all about being a #earthmama. 
When she revealed her twins to the world 
Continuing the Mother Nature theme, Beyoncé revealed to the world her adorable twins surrounded by flowers and pretty things. How can look this good after having twins?! 
When she played Deena Jones in Dreamgirls 
In 2006, Beyoncé starred in this musical movie and gave us the heartbreak song Listen which became a go-to karaoke song. However, no one can sing it like Bey and do it justice. 
Her pregnancy reveal at the 2011 VMA's 
Beyoncé slayed her performance of Love On Top, hyping up the audience with her energy and killer vocals. At the end of her performance she unbuttoned her blazer and revealed that she was pregnant! The best pregnancy reveal ever. 
Her Single Ladies music video 
You know you're iconic when you create a choreography that everyone remembers and not only that, everyone wants to learn. It gave women confidence all over the world to shake it in front of their exes and say they should have put a ring on it. 
When she serenaded Barack and Michelle Obama 
During Barack Obama's Inauguration Ball, Beyoncé serenaded him and Michelle with Etta James's famous love song At Last. It was a very romantic moment as The Obama's danced their first dance as President and First Lady in front of the whole world. 
Her first Vogue cover 
She made her first Vogue cover debut in 2009 and looks absolutely gorgeous! Took them long enough and since then she's been the star of multiple Vogue covers and spreads. 
Beyonce and Taylor Swift's VMA moment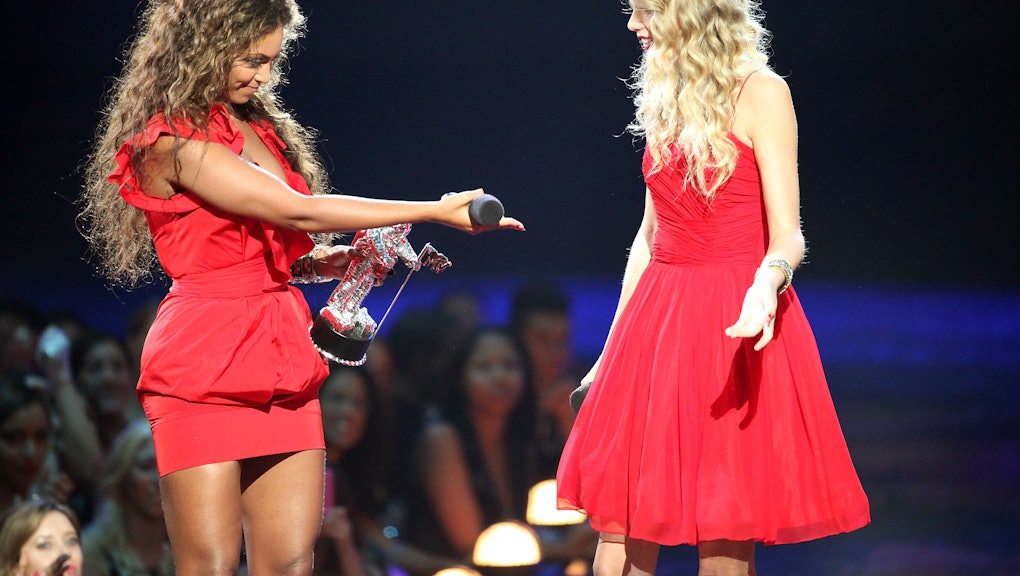 No one will ever forget the time when Kanye West interrupted Taylor Swift when she won her first VMA in 2009. In her true, generous and beautiful form, Beyoncé called on Taylor Swift to come up on stage and have her moment when she later won for her Single Ladies music video. 
Her Superbowl performance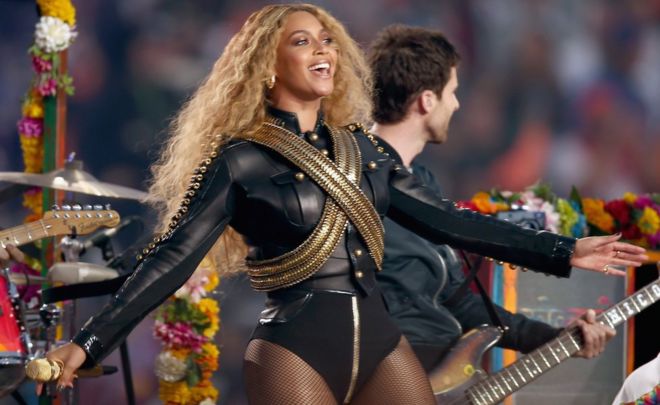 Who do you call to give you the most explosive Superbowl performance ever?! Beyoncé of course! 
When she took over The Louvre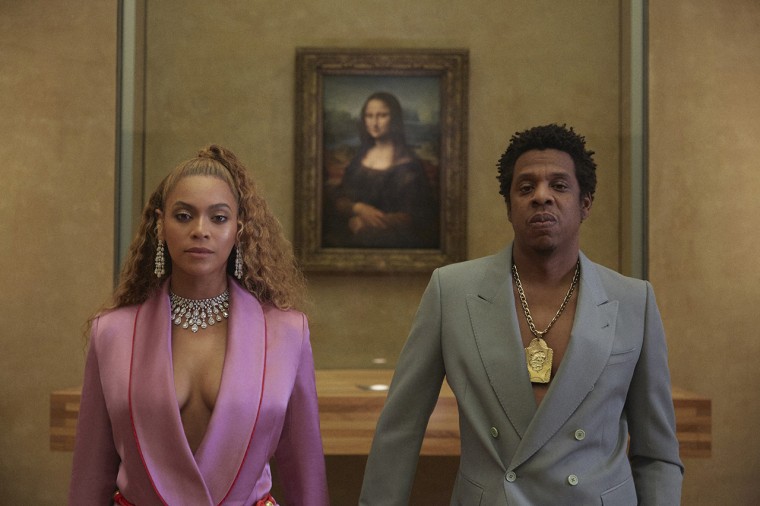 Beyoncé and Jay-Z literally shut down The Louvre to film their music video Apeshit and it was everything! Despite the Lemonade era which seemed to only make them stronger than ever, they are a freaking power couple! 
Her collaboration with Lady Gaga 
Who can forget the Telephone music video they did together. It was so epic! Everything about the video was next level and besides the actual music, the crazy costumes were the best thing about it.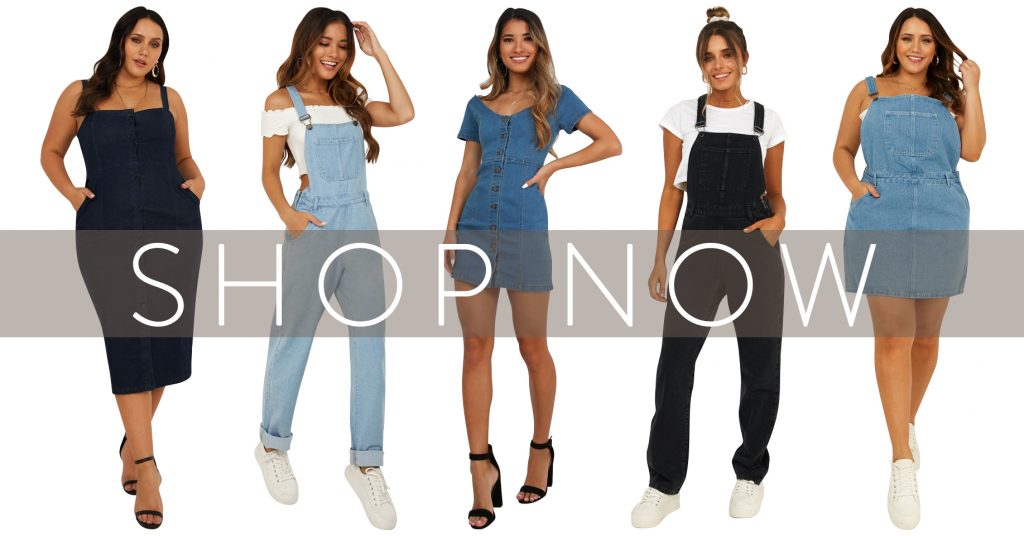 Her Run The World music video 
As much as we desire to twerk it out and move our bods like Beyoncé, the dance to the Run The World music video proved to be a little more challenging. 
When she was on the cover of Time's most influential people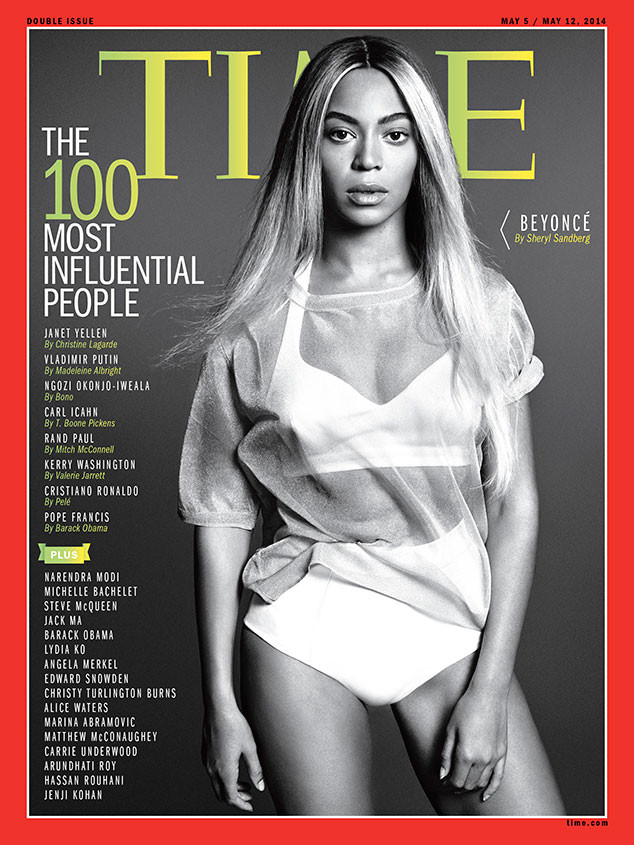 In 2014, she made the cover of Time's most influential people in the whole world. The whole world! She's the definition of what building an empire looks like. 
Her Lemonade visual album 
Everyone tuned in to watch Bey's visual album when it dropped in 2016. She had the whole world buzzing and wondering if Jay-Z actually cheated on her and if he did, how the hell could he?! 
Bey 4 Eva by Tamara Bose