Everything That Happened At The 2020 Grammys
From a touching tribute to Kobe Bryant to a record-breaking 18-year-old, last night's Grammy's were full of unforgettable moments. Here's everything that happened at the 2020 Grammys, all wrapped up in a neat little bow. Enjoy!
Billie Eilish Broke All The Records
In case you wanted to feel a little bit like an underachiever this morning, we're gonna quickly hash out exactly how well 18-year-old Billie Eilish did at the Grammys yesterday.
Not only did Eilish become the woman to take home the "top four" awards of the night, but she's also the youngest artists ever to do it. Eilish took home a total of five gold gramophones including the top four – Record of the Year, Album of the Year, Song of the Year, and Best New Artist – and Best Pop Vocal Album.
Her clean sweep meant that she beat out 2020's top artists including Lizzo, Lil Nas X, Lana Del Rey and Ariana Grande.
Demi Lovato's Gut-Wrenching Performance
Two years after her last public performance, Demi Lovato returned to the stage at last night's Grammys. The performance was her official return to music after being hospitalised due to a drug overdose last year.
Lovato sang her new track, Anyone, after skipping the red carpet to focus on the performance. The song was written just four days before the singer was hospitalised and is what she described as "a cry for help".
"I almost listen back and hear these lyrics as a cry for help," she said during an interview with New Music Daily With Zane Lowe. "And you kind of listen back to it and you kind of think, How did nobody listen to this song and think, 'Let's help this girl?'"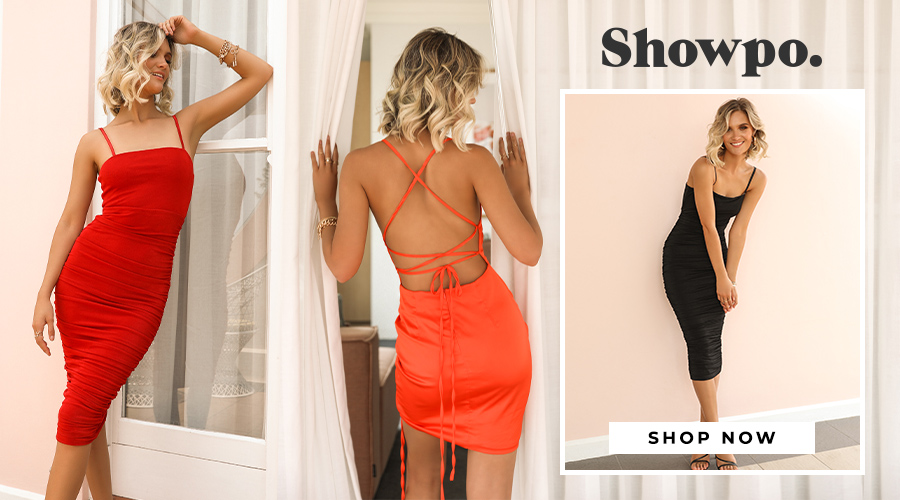 Alicia Keyes & Boyz II Men Paid Tribute To Kobe Bryant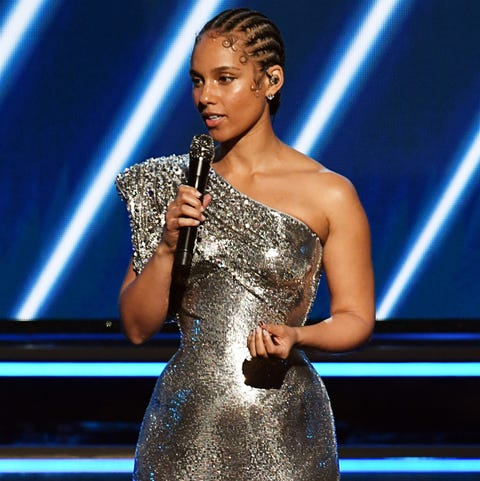 Just before the Grammys were due to begin yesterday, the world learnt about the tragic passing of LA Lakers legend, Kobe Bryant. Bryant was in a helicopter with nine other people, including his 13-year-old daughter, Gianna, when it went down over Calabassas.
Celebrities and basketball fans alike were in mourning, with many congregating outside the Staples Center to pay their respect. The Staples Center, the LA Lakes home court, was coincidentally the location of the 62nd annual Grammy Awards.
After Lizzo performed, Alicia Keyes stepped onstage with Boyz II Men saying, "Earlier today, Los Angeles, America, and the whole wide world lost a hero. And we're literally standing here heartbroken in the house that Kobe Bryant built."
"We never imagined in a million years we'd have to start the show like this. So we wanted to do something that could describe, a tiny bit, how we all feel right now." Together, they all performed It's So Hard to Say Goodbye to Yesterday in honour of the victims and their families.
For the remainder of the evening, Bryant's retired jerseys were illuminated in the Staples Center and flags were flown at half-mast.
Nick Jonas' On Stage Gaffe
We've all had the nightmare. You're about to go on stage, or do a presentation, or head out on a first date and for some silly reason, you deny yourself a final check in the mirror. You'll come to regret the decision because lo and behold, there's food in your teeth. As a lover of kale chips (brag) I have this nightmare often and from now on, so will Nick Jonas.
The youngest third of the Jonas Brothers hit the stage to perform the band's new single What A Man Gotta Do with a bit of food lodged in teeth. Oh, honey, we feel you.
Luckily, Nick ain't phased.
And at least you all know I eat my greens. 🤪

— Nick Jonas (@nickjonas) January 27, 2020
Even luckier is that Twitter was there to eternalise the shit out of this moment.
NICK JONAS HAS FOOD IN HIS TEETH i don't feel so alone anymore

— emily m (@emollymol) January 27, 2020
Nick Jonas had food in his teeth during his performance and I think Joe and Kevin purposely didn't tell him as pay back for breaking up the band years ago

— Allison (@AlliNichole7) January 27, 2020
I'm jealous of whatever is stuck in Nick Jonas's teeth

— Kalie Shorr (@kalieshorr) January 27, 2020
Michelle Obama Won A Grammy
Yeah, nah that's not a typo. Michelle Obama, former FLOTUS and mother of America won a grammy last night. I bet you didn't even know she sang! Well, you're right. She doesn't. At least not professionally (although she did belt out some notes on Carpool Karaoke that one time).
Obama won the Best Spoken Word Album for her audiobook, Becoming, which FYI, I listened to earlier this year. It's not just a great Mother's Day pressie for your mum. It is a fantastic listen/read. Me and the Recording Academy both think so.
The Best Spoken Word Album award goes to noteworthy audiobooks, storytelling and poetry recordings. Her win represents the third Grammy to be won by the Obama household, with Mr Michelle Obama (aka 44th U.S. President, Barack Obama) won two Grammys in 2006 and 2008.
Michelle Obama is also up for an Oscar next month so who knows, we might have the next EGOT on our hands.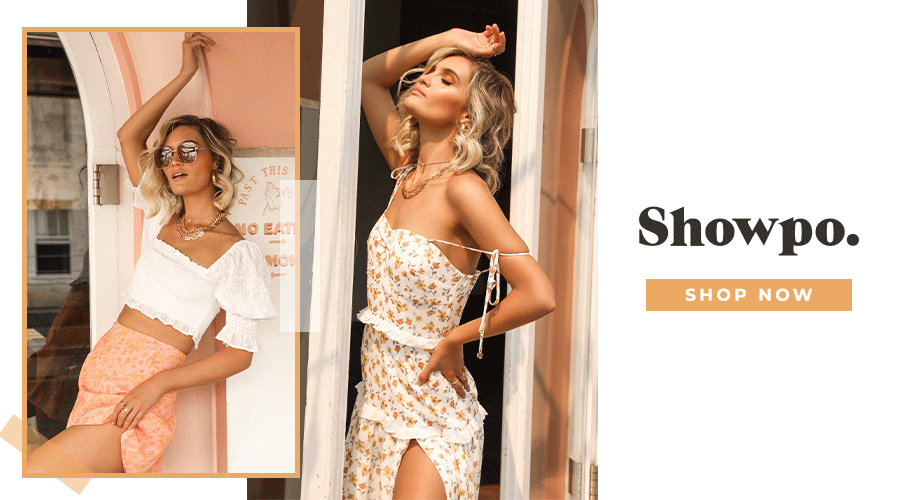 This Guy Was In The Crowd
We're used to celebrities wearing weird and whacky things on the red carpet. That's basically the only reason we're glued to our computers around awards season. However, when we spotted this guy in the crowd, we have to admit it was a first.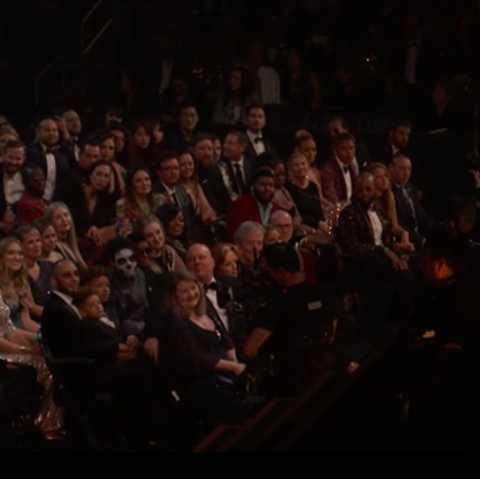 Second row, fourth from the left. Behold, a man in skeletal face paint. Was he told the Grammys were a costume party? Who would do such a thing?
Naturally, Twitter was just as confused.
And Billy Porter's Motorised Hat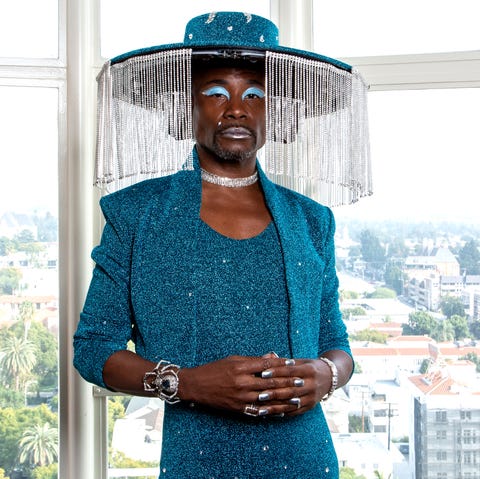 What? You thought we were going to pass up an opportunity to mention this hat yet again? So, sir. Not today. This hat and the memes are giving us everything we need to get through our first day back at work post-long weekend.
Me: I can't go out, I'm trying to save money this week
Friend: wanna go to happy hour?
Me:
pic.twitter.com/1bPdx0Fzaw

— dunc city (@whduncan) January 27, 2020
Me when I hear there's pizza in the conference room
pic.twitter.com/pZLwJtz5x9

— Ariel Dumas (@ArielDumas) January 27, 2020
the cashier at the mcdonald's drive thru when i pull up pic.twitter.com/RTLgLhwVRr

— gabe bergado (@gabebergado) January 27, 2020
Me when a customer has the audacity to ask me a question https://t.co/7nCVtU0Ujb

— kerry jo (@kerry__jo) January 27, 2020
Me when a customer has the audacity to ask me a question https://t.co/7nCVtU0Ujb

— kerry jo (@kerry__jo) January 27, 2020
Inspirational. Iconic. Incredible.
Words by Emma Roffey