Besides word of mouth and promotions (yay), most of us find out about new jobs online. To make your next job hunt easier – and a little less daunting – we've rounded up the best job search sites in Australia. Good luck!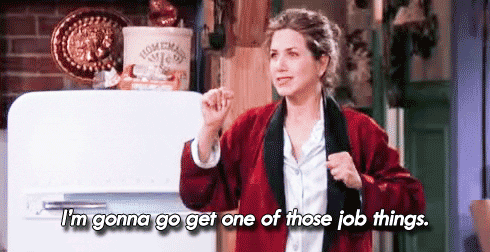 For All Jobs
Company websites
Are you dying to work for a specific company (*cough* Showpo)? Check out their careers page. Most companies advertise jobs on their site first before going to general job boards. This is the best way single out the candidates who really, really want to work there.
Seek
If you've ever job hunted, you've probably used Seek. As the biggest recruitment site in the country, it displays around 70% of all online job ads and gets over 375 million visits a month. It's a monster! Employers have to pay a few hundred dollars to post an ad too, so that weeds out the riff-raff. While Seek advertises a huge array of jobs, with so many applicants, there's a risk your resume might get lost in the shuffle. Our advice? When you come across a great job, see if it's listed on that company's website. If it is, apply directly.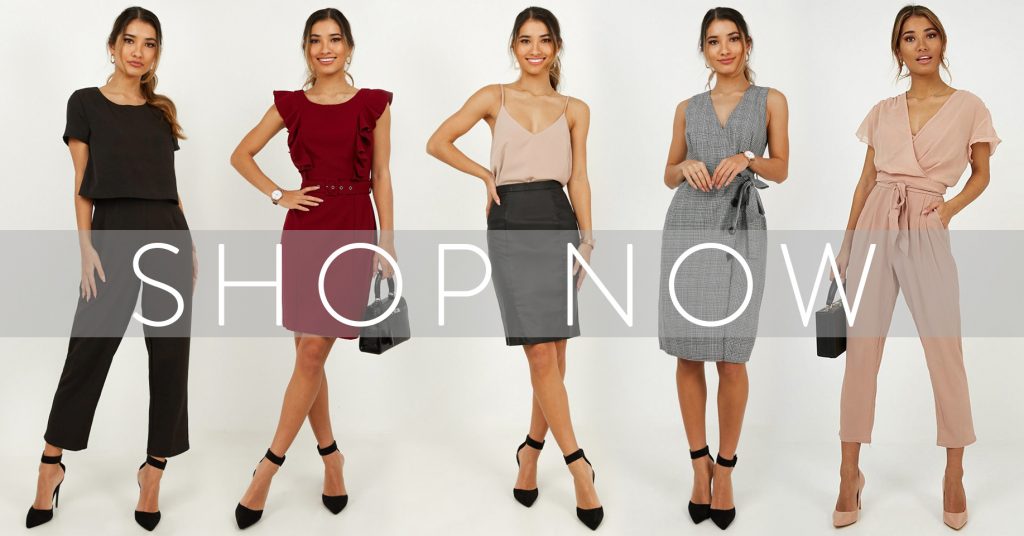 Indeed
Indeed is the #1 job site in the world – and the Aussie branch is pretty good. The site is no frills (and pretty ugly tbh), but it pulls millions of ads from job boards, company websites and classifieds in the one place. You can search by title, salary, location and type of work (e.g. full-time), or upload your resume and let employers find you. If you do that, make sure your resume contains keywords for your industry.
CareerOne
CareerOne is one of the most useful sites on this list. Along with advertising general jobs, it has tons of helpful career advice, online courses, and tips for building your resume. Take advantage of it! Like Seek, employers have to pay a pretty penny to post on CareerOne, so you can rest assure that the jobs listed are legit.
LinkedIn
Once you've climbed up a few rungs of the professional ladder, head to LinkedIn – it's best for white-collar jobs and senior roles. Companies often post open positions on their profiles. If you want to broaden your search, sign up for LinkedIn's job alerts. The site will tell you when it's come across jobs that suit your experience and skill level. 
Pro tip: LinkedIn is a fab way to connect with colleagues and other professionals who work in your field. When you're job hunting, you can put out feelers by messaging people in your industry. They may know of the perfect job that hasn't been advertised yet.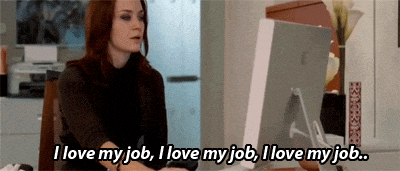 For Creative Jobs
The Loop
A blog, job board and networking site rolled into one, The Loop is the go-to for Aussie creatives. If you're a designer, editor, art director, producer, animator, marketer, cinematographer or other kind of creative, it's worth signing up for alerts. Big brands like MTV, Vice, Uber, Spotify, Nova and Penguin Random House as well as start-ups and smaller agencies advertise on The Loop. To set yourself apart from other applicants, spend some time updating your portfolio before uploading it. 
Are you a freelancer? The Loop has a salary calculator that can help you to figure out your worth (and get the pay you deserve!). 
Pedestrian.tv
Next up is Pedestrian. The witty news and entertainment site has a jobs section. It advertises cool creative gigs from the likes of Myer, Nova, Universal Music and PE Nation. If you sign up for job alerts, you'll get an email whenever a suitable job pops up. 
ArtsHub
Hunting for work in the art world? ArtsHub has you covered. The site lists hundreds of jobs across the visual arts, architecture, design, and publishing industries. Most of them are open to anyone, and others are 'locked' – which means you'll need to become an ArtsHub member (and pay a fee) to apply.
Mumbrella
Mumbrella is a one-stop-shop for all things media and marketing in Australia. If you're a whiz in those industries, it's the place to go for both news and job advertisements. From account management to sales, design, brand strategy, media buying, journalism and PR, there's a wide range of jobs on offer. And just like Indeed, the site is nothing fancy – but it might just help you to land your dream job.
For Government Jobs
APS Jobs
Want to make moves in government? APS Jobs is a government website that advertises jobs across Australia's public service sector. You can search for roles across all departments, including communications, marketing, engineering, economics, HR, IT, legal, research and science. The job board is updated every weekday. The APS will connect you with open positions in the federal government, Parliamentary Service and various government agencies.
For Not-For-Profit Jobs
Job Seeker
Working for a not-for-profit (NFP) can be incredibly rewarding. Job Seeker advertises jobs at NFP and local governments across the country, and has resources to help young people find work. If you score a job interview, the blog has advice that will help you to prepare for it. 
For Academic Jobs
THEunijobs
Enjoy uni? You may ever have to leave if you score a job in higher education. THEunijobs displays roles in academia (e.g. tutors and lecturers), admin, research and management, as well as semester jobs for uni students. You can search by salary, department and the type of work you're looking for. If you're thinking if moving overseas after school, you can also look for jobs in the US and UK.
For Beauty Jobs
Salon Staff
Want to spend your workdays primping and preening? Salon Staff is dedicated to the hair and beauty industry, and it has a huge range of apprenticeships and jobs on offer. You can narrow down your search to beauty therapy, body piercing, education, cosmetic injectables, laser hair removal, laser rejuvenation, hairdressing, makeup artistry, nails, sales or store management.
For Students and Recent Grads
Grad Connection
It can be hard to find a job out of uni. The founders of Grad Connection experienced this first-hand, and that's why they created a site for students and recent grads. Now a branch of Seek, the site lists internships, graduate positions, part-time student roles and casual positions to help you to find work that suits your schedule. KPMG and PWC are just a couple of the corporations that advertise on the site. 
Words by Katia Iervasi