Cover letters cause a lot of confusion. What are they? What purpose do they serve? Why does every employer need one? A cover letter is a one-page document that's attached to your resume. It's your chance to sell your skills and let your personality shine through. Your resume is all about the facts, while the cover letter is more personal.
A well-written cover letter can score you an interview. After reading your cover letter, the hiring manager should be curious about you – and interested (or even desperate!) to meet you.
Style notes for your cover letter
Don't bombard the hiring manager with weird fonts or chunks of text. Keep your cover letter clean with these tips:
Use a 'sensible' font, like Arial, Cambria, Verdana, or Times New Roman.

Stick to size 11 or 12 font.

Go for 1-1.5 inch margins.

Left align all paragraphs.

Add a space between every paragraph. This white space will make your cover letter easier to read – and prettier to look at.
Contact details and date
Like any business letter, your cover letter should include your contact info as well as your employer's.
On the top left-hand side of the page, add your deets:
First and last name

Street address

City, state and postcode

Phone number

Email address
On the top right-hand side, add the company's contact info, then, directly underneath this, type the date (day/month/year).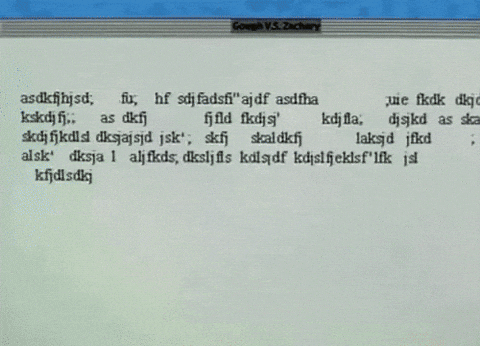 Salutation
How do you address a cover letter? The most traditional way to do it is to use the person's full name, with a Mr or Ms in front. For example, Dear Mr John Doe, or Dear Ms Jane Doe.
If you know the company has a more casual vibe – like Showpo! – you can drop all the formalities and stick with the first name. For example: Dear John or Dear Jane.
Avoid using generic greetings like "To whom it may concern" or "Dear Sir or Madam." They're old-school and stiff – and the best cover letters are customised. If you have no idea who the hiring manager is, hop onto LinkedIn or the company website and address your letter to a HR rep or the head of the department for the role you're applying for. Even if you get it wrong, the person reading your cover letter will appreciate that you made an effort.
And if you still don't know, go for "Dear Hiring Manager."
Application for [role]
After the salutation, bold and underline the role you're applying for.
E.g. Application for Marketing Manager Role
Remember, your hiring manager may be recruiting for a range of roles, so this confirms which one you're interested in.
Opening paragraph
Now, let's get into the meaty part of the letter!
Your opening paragraph should get right to the point. Introduce yourself and the role you're applying for, and explain where you heard about the job. If your friend told you about it, this is where you name-drop.
Mention how excited you are about the company and your work, and how your skills and experience match the position.
For example, I'm a writer who started in print and moved to digital. Here's what I might have written:
I've been a writer and editor in the print world for 5 years now, but digital is the future, and I'm keen to make the transition. That's why I was so excited to hear about the Digital Lifestyle Writer position at your company. I found myself nodding at every bullet point in the job description, and I've only heard positive things about the company culture. Stephanie Smith suggested I contact you about this position. She feels my skills and experience would be a good fit – and I believe I can excel at this role.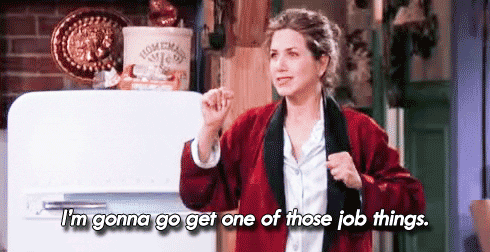 Second paragraph – sell yourself as the best candidate
In the next paragraph, respond to the job description. Describe your experience, skills and abilities, and explain how they align with the job.
The key here is not to repeat your resume. You want to expand on those bullet points and show off. To capture the hiring manager's attention, make strong connections between your experience and the position. Ask yourself these questions:
How did I tackle my responsibilities?

How did I achieve some of the accomplishments listed on my resume?

How did my personality, passion and work ethic help me to succeed in my job?
Most companies measure success in numbers – so think about the impact you had/have on your last company. Did you increase revenue? Bring in more clients? Produce more content than your competitors? Organise large-scale events? Create a system that made the office more efficient?
And show, don't tell. Offer specific examples. Instead of saying you're a "great communicator with excellent attention to detail," say something like: "By setting up weekly check-ins with each member of my team, I was able to learn about pain points before they became problems, and make sure my people were happy and fulfilled at work – which is essential to productivity." Better, right?
Top tip: Use keywords from the job listing. Many companies use Applicant Tracking Systems (ATS) to sift through cover letters and resumes. These systems pick up keywords from the job description to determine whether your application should be passed on to a real live human.
Third paragraph – your place in the company
Next, talk about how you'd fit into the company's future. Research the company, and find out about their goals, the cool shit they're doing, or how they help their customers and clients. Outline why you admire the company, and why you'd LOVE to work there.
Continuing my writer example above, I could write:
I knew I had to jump on this position. I've been a fan of XXX for years now. It's not easy to create content that stands out in such a saturated market, but your team nails it every time – I'd know, because I read the site daily! The content is engaging and entertaining, and it always gives the reader something to think about. I'd love to be a part of the team who keeps the site humming. I read online that you're launching a video platform. I think it's a brilliant idea, and I could share what I learned at a video training course last month.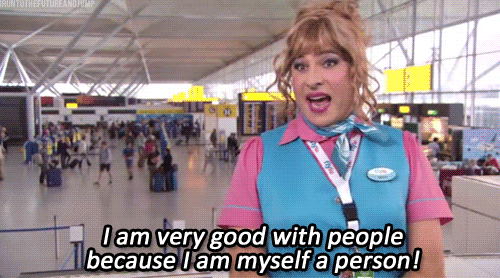 Closing
Finish strong by thanking the hiring manager for reading your application, and emphasising your enthusiasm for the company and/or role one last time. Let them know when you'll follow up, too.
Here's an example:
Thank you for taking the time to read my application. I truly believe in XXX's mission and I'd work hard to help you to get there. I can only imagine how busy you are, so I'll follow up with you in a couple of weeks if I don't hear back.
Top tip: If you're willing to relocate for the role, mention that in the closing.
Signature
Sign off with a simple "All the best" or "Thank you again," followed by your full name.
If it's a printed cover letter, leave some space for a handwritten signature.
Remember to proofread your cover letter before sending it!
Signed, sealed and delivered by Katia Iervasi