A lot of people skip over their LinkedIn summary – but those few paragraphs can be SO powerful if you're looking for a new job, or trying to climb the career ladder. Think of your summary as your professional elevator pitch. You have 2,000 characters to capture the attention of recruiters, employers and peers, and explain what you're all about. And since people stalk you before they shake your hand, that summary is also your digital first impression. Here's how to make it a good one!
Write your LinkedIn summary in first person…
Let's start with this: it's super wanky to write your LinkedIn summary in the third person. You wouldn't talk about yourself in the third person IRL (I hope), so don't do it in your bio.
LinkedIn is all about connecting with people both personally and professionally, and your summary is your story: who you are, what you do, and how you got there. An easy way to slide into conversational mode is to use "I," "me" and "my." This also makes you come across as more confident.
Begin with an anecdote…
Step away from the cookie-cutter summaries, and start yours with a story, anecdote or example. The goal is to be original – and while that sounds daunting, it's not when you remember that no-one has the same experience, personality or mind as you (and that's pretty cool).
To do this, think about the qualities, values, and accomplishments that set you apart from your peers. Then, weave that a sentence that speaks to who you are beyond your work.
I'll use myself as an example.
Instead of starting my summary with this:
I'm an experienced freelance writer and editor.
I'd write:
I was the kid who raced home from school to read. I loved losing myself in weird and wonderful worlds, and I'd run downstairs to (smugly) tell my parents if I spotted a spelling error. I lined up at the bookstore for the release of every new Harry Potter book, and  – I'm not going to lie – I'd probably do the same thing today.
Fast-forward to now, I've turned my love of words into a career. I spend my days writing my own stories, and helping other people to jazz up theirs.
No prizes for guessing which one grabbed your attention more!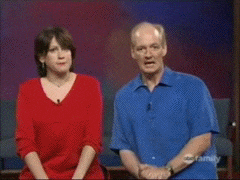 Describe how you add value…
Chances are, there are thousands of people who deliver the same service as you, so it's important to stand out. You want your personality and success to shine through, and to show how your work helps other people. Turn all these bullet points into a sentence, and you're on track!
Wins.

Name your most significant achievements. For example, "led the team to our most successful sales quarter" or "produced the video that went viral."

Values and passions.

What drives you every day? What excites, energises or inspires you? Jot these things down.
Skills.

What can you do better than anyone else? Don't be shy! For example, "I can dissect the dynamics in a group and pick up on everything that's

not

being said, and this helps me to figure out what people really need." Or, "I can streamline processes and whittle five weekly meetings down to three."
Statistics.

Facts and figures, cold and concrete numbers – whatever you want to call them, back up your claims with quantifiable data. For instance, you might say, "I've worked in four areas of finance, so I feel I have a complete understanding of the field," or "I saved the company $500,000 through my recycling initiative."
Personality.

Throw in a couple of fun facts that differentiate you from the people around you. For example, "I love moodboards and bring one into every meeting to get the creative juices flowing," or "I'm a sunrise-over-sunset person, and get my best work done in the early hours of the morning."
Validation.

Add any awards you've won, or any major accomplishments. For example, "I graduated with honours from USYD" or "I was the youngest manager in my company's history."
Write for your audience…
The golden rule for business (and life, really) is to know your audience. Obvs, you wouldn't approach LinkedIn in the same way as Tinder. So, when you set out to write your summary, think about why you're writing it. Do you want a new job? To connect with new clients? Or do you want to come across as an expert in your industry? Figure out who you're marketing yourself to, whether it's recruiters, employers and potential clients, and write your summary in a way that would capture their attention. Ask yourself: What would my audience want to know about me? What would interest them?
Make it searchable…
When you're going for a job interview, the employer will look you up on LinkedIn. They'll also stalk you on Google, so make their lives easier by adding searchable keywords to your summary. But don't go overboard – it still needs to sound natural. This will not only boost your SEO, but it'll also help recruiters to find you. They'll often search LinkedIn for keywords of the job description they're trying to fill, so if your summary mentions your skills, that'll lead them to you.  
With keywords, the trick is to be specific. Instead of saying you "work in PR," say you're a "PR rep for global beauty brands" who's "skilled in event planning."
Tip: If you have no idea what skills to include, look up the job descriptions for similar roles – they'll be full of them.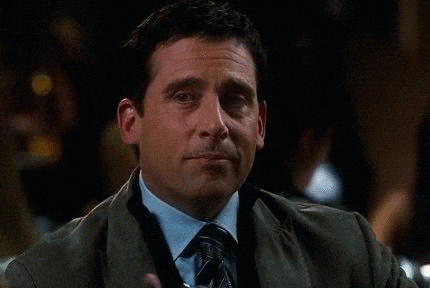 Add smart sections…
As you're winding down your summary, save some space for these two sections:
Specialties.

List your skills and areas of expertise here. This will reinforce them, plus it gives you another place to put those keywords you want to be associated with.  

Misspellings.

Do you have an 'exotic' name? I do, and people come up with the most creative ways to spell it! In this section, include any common misspellings. If you've gotten married or divorced, add those name changes, too.
Finish with a call-to-action (CTA)…
Lastly, let the reader know if – and how – they should contact you. The way you word your CTA will depend on your job status. You could say something like:
If you're job-hunting… "Now that I've graduated from my marketing degree, I'm exploring new paths and projects. If you need help, contact me directly on [email]."
If you're job-seeking on the sly… "I'm constantly looking for new projects to sink my teeth into, so if you have one you need a hand with, feel free to contact me on [email]."
If you're hoping to find a mentor… "As a recent journalism graduate and aspiring content creator, I would love to connect with and learn from professionals in the industry."
If you want to help people starting out in your field… "Now that I've been in the industry for 5+ years, I feel like I'm in a position to nurture new talent. If you have questions, feel free to contact me on [email]."  
If you want to keep all doors open… "I'm always open to making new connections, learning new things and sharing stories with people in my industry."
Advice by Katia Iervasi.