A Guide To Writing The Perfect Resume
Get employers to buy what you're selling by perfecting your resume
Every resume should be tailored to the job. So, if you're applying for 10 jobs, you'll end up with 10 slightly different resumes. The good news is: they all follow the same simple structure. Here's your step-by-step guide to writing a winning resume and giving the hiring manager no choice BUT to give you an interview…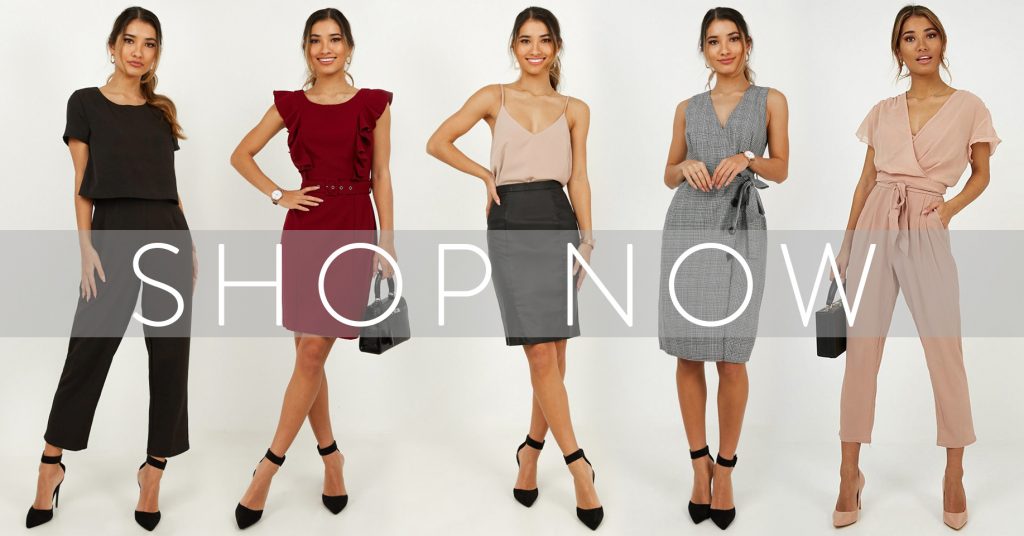 A note on style
Your resume should be 1-2 pages MAX. Depending on the industry, you can get creative it, but you want to keep it clean, with a standard font (like Arial) in size 11 or larger. Break up the info with bullets, and bold the important bits. No-one wants to read chunks of text!
At the very top of your resume, write your full name in a large font. If you specialise in something, you can write that underneath.
For example, mine would say:
Katia Iervasi
Writer, editor and content creator
Then, list your phone number, email address, and city. There's no need to include your full address. Oh, and if you're still rocking that sxcbaby_69@hotmail email address, now's the time to get a professional one. Your name will do!
Top tip: Don't include your work phone number. If you step away from your desk at the moment a recruiter calls, that could be very awkward.
Links
Help your potential employer to stalk you (spoiler alert: they all do it) and include your LinkedIn URL.
If you're a designer, writer, or creative of some sort, add a link to your website or portfolio. And if your work involves social media, it's a good idea to include links to your (ah-mazing) social media accounts.
Career summary
Think of this as your mini professional bio. In 2-3 sentences, explain who you are, what you do, and the value you can bring to the business with your expertise and experience.
Skills
Next up, list the skills you've mastered that are relevant to the job you're applying for. The trick is to lift keywords from the job posting. Many companies use online scanners to sift through resumes, and if your skills don't match the skills in the job description, your resume may not even be read by a real, live person.   
If the job posting is no help, turn to LinkedIn. Go to your LinkedIn profile, and click 'More.' Type in a basic skill (e.g. digital marketing), and a bunch of related skills will pop up.
To make your skills section stand out, include hard and soft skills.
Hard skills

relate to your technical knowledge and ability. For example, "data analysis," "content creation," and "fluent in Spanish." If you're an expert on a particular platform, like WordPress or HootSuite, write that here.

Soft skills

are linked to your character traits and emotional intelligence. For example, "conflict resolution," "building client relationships," and "managing a department."
When it comes to skills, be as specific as possible. So instead of saying, "speaks Spanish," say "conversational Spanish" or "fluent in Spanish."
Professional experience
Now that you've established your skills, explain how they've scored you jobs. This is where you show off!
Start with your most recent job, and work backwards from there. For each role, list this info:
Company name
Job title (Start and end dates – include the month and year)
Roles and responsibilities:
Bullet out your responsibilities and back them up with numbers and examples.

The more detailed you are, the better. How many people did you manage or train? Did you juggle many clients? How much revenue did you generate? How much money did you save the company? Did you boost the team's productivity or increase customer satisfaction? And so on.

Write short, scannable statements.
Achievements:
List any relevant accomplishments and awards.
Recently graduated from uni? Include your internships and any work experience you did while you were at school.
Don't include every job you've ever had. The hiring manager doesn't care about your stint at Kmart during high school.
Education & professional development 
Did you study at uni, college or TAFE?
Write the name of the institution, your degree, and the year you graduated (or will graduate). For example:
University of Sydney
Bachelor of Media and Communications (2015)
If you graduated with honours or won an award, list it here. Go girl!
If you're in the first year of tertiary study, you can include your high school education. Otherwise, leave it out.
School aside, highlight any relevant certifications and professional training in this section. These can make your candidacy so much stronger. If you can't think of any, flick through your calendar – you may have attended a class, seminar or conference with work that advanced your technical skills. For example, I've attended SEO workshops and business writing classes, so I'd include those.
Volunteer work
Do you volunteer on the reg? Firstly – you're amazing! Secondly, you can list any volunteer work that's relevant to your job goals. Start with the most recent gig, and work back.
Include these deets:
Name of the non-profit organisation
Your position (Years of involvement)
Responsibilities:
List your tasks and any contributions you've made to the non-profit.
If you're new to the workforce and need to beef up your resume, feel free to include extra-curricular activities and clubs. Maybe you were in the mock trial team at uni. Maybe you played tennis for the school. If it's relevant, go for it.
Should you include hobbies on your resume?
Nope. The truth is, most bosses don't care about what you do in your spare time – they care about what you can do for them at work.
What about references?
If a hiring manager wants to speak to your referees, they'll ask you. You don't have to list them in your resume, or write 'references available upon request.'
While we're on the subject… To boost your chances of scoring your dream job, choose your referees carefully. The right referees will sing your praises and convince the employer that you'll excel in the role. Usually, employers reach out to references at the end of the interview process, so they matter more than you think!
Before you send off your resume…
Don't forget to spell check! If your resume is riddled with errors, it'll probably end up in the bin.
Words by Katia Iervasi