10 Tips From Girl Bosses Who Are Slaying
Who run the world?! 💃
There are no hard and fast rules when it comes to starting your own business.
More often than not, you'll find that founders of now hugely successful businesses and start-ups (Showpo's CEO Jane Lu included!) have experienced a bunch of obstacles and failures, before becoming the success stories they are today.
What's that phrase about getting back on the horse when you fall off..?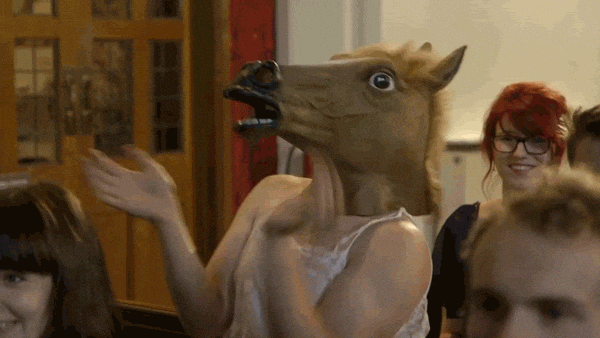 Anyway… We've wrangled the top tips from major entrepreneurs from around the world so all you budding young entrepreneurs can enjoy a big fat dose of ~inspo~.
Jane Lu – Founder and CEO of Showpo
Good marketing will help you scale a business
"Social media has been the most important marketing tool for us, and it's even made Showpo a global brand. If you want to grow the business, take time to learn the different platforms. I was a Facebook fanatic which helped us in the start, but two years ago, we plateaued on Instagram, so I opened my own private account, which helped me figure out how the algorithm had changed and how we could use it to grow."
Roxy Jacenko – Founder of Sweaty Betty PR
Don't be afraid to be different
"No one has ever been truly successful by copying another. You need to embrace your originality and capitalise on it. In today's competitive business world, you can't afford to be a carbon copy of everyone else around you. Find your own voice, niche and/or speciality and run with it."
Mia Freedman – Founder of Mamamia
Ask for advice
"There's so much you don't know when you start a business – don't be daunted by that. Don't be afraid to ask for advice, because you'd be surprised at how happy people are to pass along their expertise and their wisdom."
Ariana Huffington – Founder of HuffPost
Say 'yes' to self-care
"You know how babies have a bedtime routine, and it's like bath time? You can do that as an adult too. As soon as I'm done with my phone, and I'm done with work, I try and keep these sleep-friendly activities top of mind every single night, so it gets me into the routine of shutting my brain and my body down so I'm ready for a good night's sleep. My go to sleep activities are, I always make myself a cup of chamomile tea, and I draw myself a warm bath."
J.K Rowling – Author of Harry Potter series
Don't be afraid to fail
"Failure meant a stripping away of the inessential. I stopped pretending to myself that I was anything other than what I was, and began to direct all my energy into finishing the only work that mattered to me. Had I really succeeded at anything else, I might never have found the determination to succeed in the one arena I believed I truly belonged."
Janine Allis – Founder of Boost Juice
Don't be a victim
"We all know them, they are the people who are always hard-done-by, the ones that never stand up for themselves and always complain without taking control of their lives. In the business world, they are the ones whom always bad stuff happens (cue the violin)."
Sara Blakely – Founder of Spanx
Differentiate yourself
"The best advice I'd give is that you need to ask yourself, 'Why are you different? What's important about you? Why does the customer need you?' You need that really rehearsed and ready to go. You have to visualise where you're headed and be very clear about it – take a Polaroid picture of where you're going to be in a few years!"
Lorna Jane Clarkson – Founder of Lorna Jane Activewear
Take risks
"Remember it takes a risk for anything to actually happen, so don't hold back. Be daring. Step out of your comfort zone. If you are willing to do that with great passion and gusto, my business, and where I am today, is living proof that anything truly is possible when you take risks and give it 'your all'."
Naomi Simson – Founder of RedBalloon
Have passion about your venture
"I have to be passionate about whatever the business I am thinking of. I would have to clearly see how it makes a difference to others, how it improves the world we live in somehow. I would definitely look for something that is unique or at least innovative. I would not open a 'me too' business that does not have a clear differentiator."
Jodie Fox – Co-founder of Shoes of Prey
Follow your instincts
"Knowing when to launch to set yourself up for success is largely an intuitive thing. There is no hard-and-fast rule that you can follow; every business idea is different. The only way you can set yourself up for success is by doing things, doing your research, doing the necessary groundwork, and, ultimately, putting that into action. By doing this, you'll find out what your strengths are, what your weaknesses are and what you need to focus on and develop."
Words by Jessica Lynch