Wedding bells are ringing at Showpo HQ and they have been ever since October 3rd, 2019 – the day our bosses got married. And trust us, the details of our founder and CEO Jane Lu's wedding are going to make you swoon.
But first, the back story. When we say our bosses got hitched, it's not a typo, we mean bosses, not boss. Plural. Jane married her soulmate and our Chief Financial Officer, Waldie (his name is actually James Waldie but none of us call him that, not even Jane). And no, they didn't hit off in a job interview or anything weird. Jane and Waldie actually met on exchange in a small town in Sweden over 10 years ago.
At first, they were just friends and to be honest, Jane thought Waldie wasn't interested. But during the biggest festival of the year in Sweden, romance blossomed. Well actually, Waldie got tossed out of a bar that night, so Jane went off dancing with her friends. But, two days later at yet another bar, they got together and have stayed that way ever since.
That brings us to the wedding. Now we might be a little bit bias (okay, a lot) but we're beyond obsessed with every little detail of The Lazy Couple's nuptials and we know you're curious too.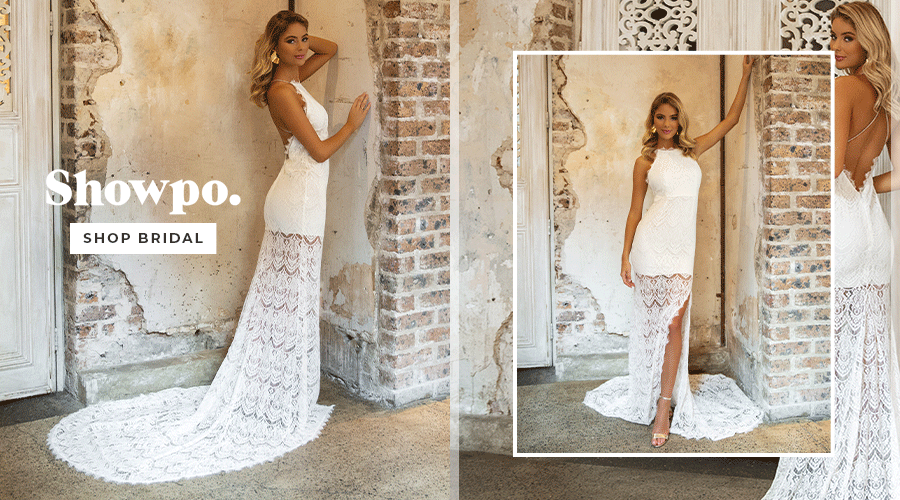 The Dress
You might have noticed we launched Showpo Bridal the same year Jane and Waldie got married. It's no coincidence. Jane's own hunt for a dress inspired our collection so naturally, her dress was Showpo.
Designed especially for her by our team of in-house designers, Jane's dress was a full-length slip style gown with a plunging neckline and demure thigh-high split.
P.S. You can preorder Jane's dress, the 'Fairytale Ending Gown' on Showpo.com
The Venue
Like any wedding should be, Jane and Waldie's wedding was all about the bride and groom. They wanted the day to emulate their "think big and have fun" lifestyle. Held at Sergeant's Mess in Mosman, their laid back attitudes were reflected in the theme and styling of the event. In short, it looked like a bohemian wonderland complete with floral installations even Mother Nature would envy.
The Reception
Of course, their reception followed suit. The couple was so in love with their ceremony venue (can you blame them with that view?) they chose to have the reception there also. Not ones to abide by tradition, the pair said a joint speech and twerked their way into the party.
However, there is one tradition that means a lot to Jane and Waldie and means a lot to us here at Showpo too – shame shots. Every Friday we end our Team Meet with shame shots for anyone who messed up during the week. To help guests find their seats, everyone was given their own shame shot with their table number attached.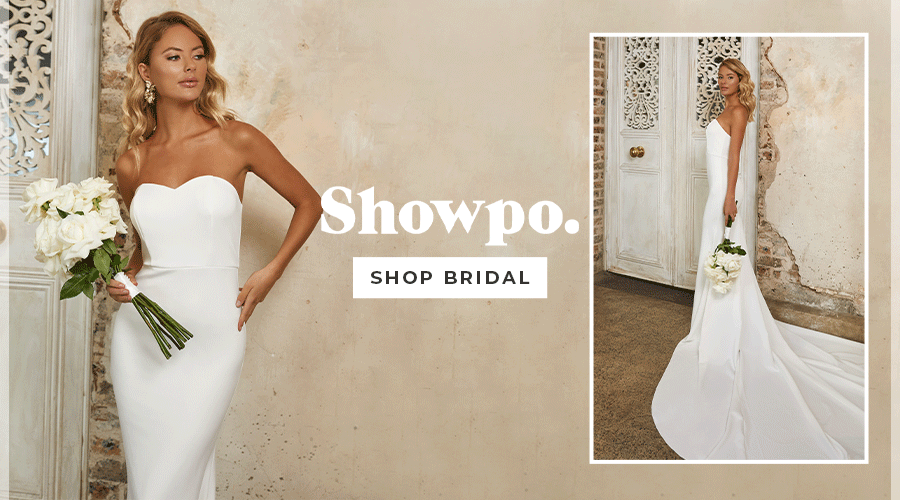 The After Parties
Again, not a typo. We used a plural on purpose. The first after-party was held at Hotel CBD, which conveniently is right by our office. With beer and wine on tap, it was Jane and Waldie's insurance policy against the lockout laws in Sydney.
Since nearly two-thirds of their guests were travelling from either interstate or overseas, Jane and Waldie wanted the perks of a destination wedding without leaving Sydney. With the wedding being held on a Thursday, that left all of the following Saturday to be dedicated time for a recovery party on a superyacht.
The Wedding Party
Following the tradition set out by the bride, Jane's bridesmaids were also dressed to the nines in Showpo for the wedding. With one maid of honour, two bridesmaid and seven official bride tribe members, each of her girls got to wear their choice of dress in our iconic Showpo blush. Who said bridesmaids had to be identical anyway?