What Nobody Told Me About Planning A DIY Wedding
Since I was a little girl, I had a dream of getting married in my backyard at home. A paddock overlooking the river amongst all the roses – a nightmare for backyard cricket, but a bloody dream for hosting a wedding. What could go wrong?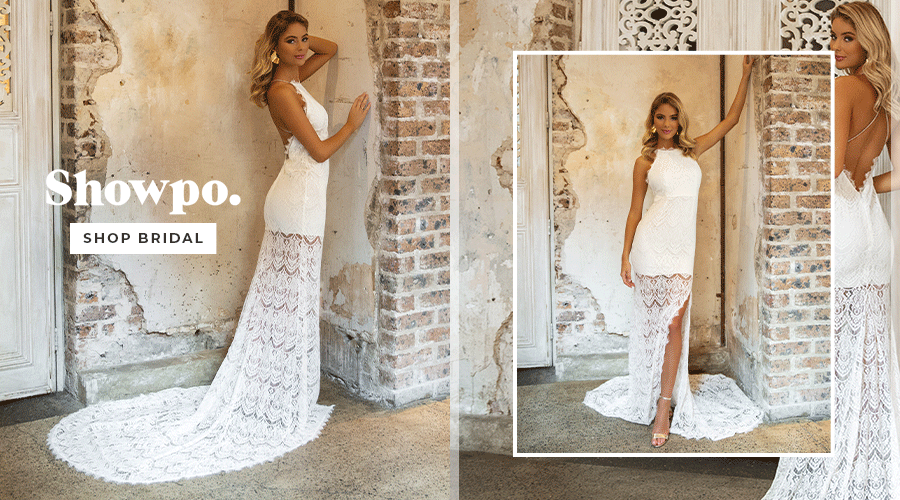 After telling my best friend what I was planning on doing – she strongly advised me to get a wedding planner. Having just helped her husband's twin sister plan a DIY wedding – she said it was not cheap, not easy, and not at all relaxing. Basically, a wedding nightmare. Did I listen? Don't be ridiculous.
Off I went to plan my perfect DIY wedding…
Lesson 1. Make sure you have a good wet weather backup plan.
First things first, sensible Mum asked the obvious question for an outside backyard wedding – what would be the wet weather backup plan? Good question Mum. While our lovely slanting backyard gave us an epic amphitheatre view of the river, it did not make an epic base for a marquee. Mum came up with two suggestions, we could flatten the whole side paddock. Umm, thanks Mum, but I don't want you to hate me for the next 20 years for ruining the paddock. Or two, we could get a raised marquee.
So I began asking around all the event companies about how much it would cost to get a raised marquee for one night for 100+ people. And let me tell you, it was not pretty on anyone's wedding budget. So basically, raised marquee wasn't an option. Disheartened, my fiancé and I decided to give up on my childhood dream and go looking for a proper wedding space. We found a lovely vineyard and booked it for the wedding.
But this is when the (sort of) genius plan comes in. What if we had two wedding venues and used the vineyard for a wet weather option? The vineyard for if it rained, and my garden for if it was clear? And that's what we did. We paid for the second venue, had them on standby until 48 hours prior (so they could let the staff that we had paid for know if they were going to actually be needed), and then held the childhood dream wedding in the backyard. Who said dreams can't come true – or that dreams come cheap? (Although, turns out, they come cheaper than getting a raised marquee. Slightly.)
Lesson 2. Seating.
A seat's just a seat, right? Well – I never actually thought I would care so much about a chair until I had to work out if it would be able to be placed in grass, hold up to aforementioned slopes, as well as having the right aesthetic. And then I had to decide whether I wanted bench seating (good for spatial issues) or singular chairs. I spent ONE MONTH on choosing chairs. Yep, one whole month. I asked my friends and family about it that many times that I think my sister was ready to throw a chair at me. The event companies really loved me and my lack of decisiveness when it came to chairs.
Lesson 3. Crockery, glasses and cutlery.
Once I'd got through my chair indecisiveness, I felt we were pretty good on the aesthetics side of things. I'd done my Pinboard moodboard, knew the design of everything I wanted, am unashamedly proud of my Photoshop and Canva design skills (e.g. wedding invites, menus, table lists etc)… I was pretty much set. And then they asked me if I wanted the "nice" glassware or the "standard" – and let's just say that apparently there's a bit of a price difference between "nice" and "standard".
After going back and forward and back and forward – we opted for "nice". I'd long ago thrown away the wedding budget spreadsheet, so really – it was the only choice. But after making that decision for wine glasses, they wanted to know if we wanted "nice" or "standard" glasses for the champagne glasses, the water glasses, the beer glasses, the spirit glasses… budget so blown it's not even funny. And then it was the crockery. Did we want the "nice" or "standard" dinner plates, entree plates, dessert plates, bowls, did we want coffee cups… And then apparently there was "nice" or "standard" on the knives, spoons, and forks. It was a slippery slope that I'm ashamed to say – we slid down hard. All the way.
Lesson 4. Food.
Okay, choosing a caterer when you're from another state can be a bit of a nightmare. But also – it's kind of fun stalking food Instagram and seeing all the deliciousness. I'm happy to say that our caterer was the bomb.com. We booked them, and I was extremely satisfied with my decision. Tick. I didn't put a second thought into the catering.
Until a few days before the wedding when they came to check out our location. Where were they going to be able to cook the food on site? Where could they plug in? Did we realise that cooking requires a lot of power so we needed them hooked up to main power? Where was there flat ground for their van-sized portable fridge to be stored? Who was going to be taking the food to the tables? Oh dear, that's right – they were caterers, not waiters. Insert madly looking around a state I didn't live in to find last-minute waiters at Christmas time. Now that's not a stressful job at all.
Lesson 5. Sound and lighting.
Can I just say that having ugly electrical cords running through my wedding was NOT IN MY PINTEREST MOODBOARD. My very practical brother-in-law was very aware of this, but also wanted me to think about the fact that people need light to be able to see their food, for example. But also, to see where they're going. Find the toilet. Not be partying in pitch black… Very practical, but electrical cords were NOT IN MY PINTEREST MOODBOARD. So… Ebay became my best friend as I began buying up solar lighting options – fairy lights, garden lights, singular lights etc. It all looked super beautiful on the night, but it was not in the budget. But then the budget had been thrown out long before.
And then came the DJ the evening before the wedding. Apparently having a wedding ceremony in one location, dance floor in another, and dining in another part of the garden meant a bit of a nightmare when it came to speakers. Oh. And apparently, my singer/guitarist also needed access to those speakers. Oh. My advice here – get the DJ to come a few days before the wedding so you can have a plan of action when it comes to portable microphones, speakers, and electricity to speakers so the DJ isn't getting your wedding guests to help him lug speakers around in between the canapés and the main meal.  
Lesson 6. The cleanup.
You had THE NIGHT OF YOUR LIFE ON YOUR WEDDING. You've woken up in your beautiful hotel room with your brand new husband and the world is bliss. You have the wash-up brunch with all your friends in a couple of hours and life is good. Except then you look at your phone and have 10 missed calls from your sister. You phone her back in wedded bliss – but she is in pure panic. The place IS A MESS and everyone is arriving shortly. And she needs to be in the kitchen helping cook the scones you wanted while Mum has gone into the bakery to pick up the 100 croissants and pastries you ordered. You need to get home PRONTO.
You get there, and have forgotten that ALL the dirty crockery and glasses from the night before would be sitting there waiting for you. Oh, that's right. When you get crockery from an events company, it doesn't come with someone who does the washing up of them. That's down to you. I'm still having nightmares of cleaning up 100+ dirty plates, wine glasses, beer glasses, knives, forks, spoons etc while watching the clock knowing my guests are arriving in the not too distant future. Total wedded bliss.
DIY. You got me good.