Put A Ring On It! 30 Stunning Celebrity Engagement Rings
These rings are brighter than my future 💍
We spend a lot of time admiring everything about celeb weddings, and you know what? When it comes to bride-to-be-bling, that's just another thing A-listers have on lock.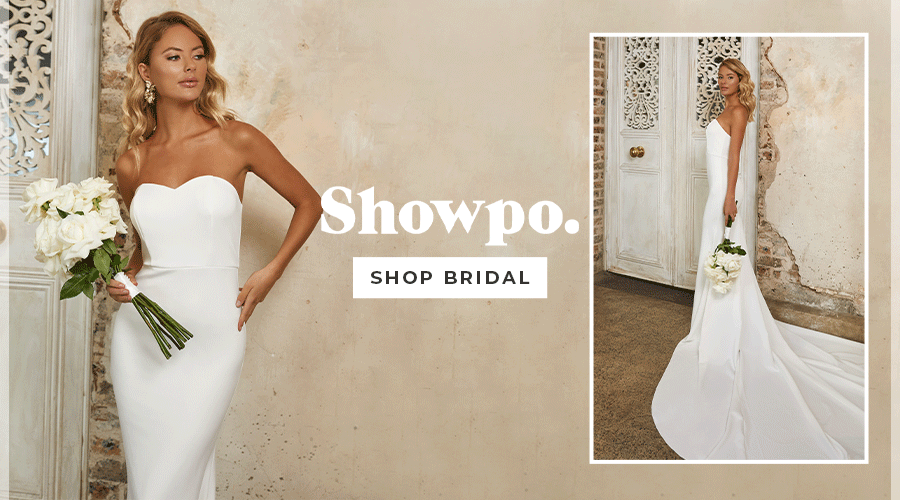 Jennifer Lopez
From Jenny From The Block to Jenny With The Rock, this particular diamond is J-Lo's sixth engagement ring.
Katy Perry
We wonder if Katy Perry will wear her hamburger outfit or her human-sized chandelier down the aisle?
Priyanka Chopra
Now-hubby Nick Jonas shut down an entire Tiffany & Co. store so actress Priyanka Chopra could choose this cushion-cut beauty.
Sophie Turner
We can't include one J-sister without including another, Sophie Turner's ring is just as dazzling as her sister-in-law Priyanka's.
Meghan Markle
A ring fit for a Duchess, we're still not over this royal ring.

Heidi Klum
While might have been able to hide her secret wedding, there's no missing Heidi Klum's massive engagement ring.
Cardi B
Maybe the B stands for bling?
Hailey Bieber
We're eagerly awaiting the young Biebers second wedding but for now, we'll just drool over Hailey's ring.
Julianne Hough
Actress and dancer Julianne Hough's five-plus carat, oval-cut Lorraine Schwartz diamond is well worth obsessing over.
Eva Longoria
It's not always easy to catch a glimpse of Eva Longoria's ruby engagement ring, but trust us, it's worth zooming in on.
Rosie Huntington-Whiteley
Engaged to action-movie superstar Jason Statham apparently Rosie Huntington-Whiteley's vintage ring is worth $350,000. So you know, small change.
Anna Camp
You'll recognise Anna as Aubrey Posen from the Pitch Perfect franchise and you'll recognise her now-hubby Skylar Astin as the male lead, Jesse.
Alison Brie
Already lucky enough to be married to a Franco brother, Alison Brie's swoon-worthy sparkler is one of our personal faves.
Shanina Shaik
Aussie Victoria's Secret Angel Shanina Shaik's engagement ring is a lesson in maximalism.
Nikki Reed
Married to Vampire Diaries hottie Ian Somerhalder, Twilight star Nikki Reed's engagement ring is the perfect balance of modern and vintage (if there is a such a thing).
Sofia Vergara
Modern Family star Sofia Vergara sports this massive diamond engagement ring on the daily. Surely, she must have a strong left hand!
Nicky Hilton
While her sister Paris might have briefly opted for the simple life, there's nothing simple about Nicky Hilton's square-cut diamond is anything but.
Amal Clooney
If you're going to wave the white flag on your eternal bachelorhood, an emerald-cut diamond is the way to do it.
Mila Kunis
Making the dreams of That 70's Show fans from the world over, Ashton Kutcher proposed to co-star Mila Kunis with a round-cut solitaire diamond, encased in a platinum band.
Leighton Meester
In the best early-2000s cross over Leighton Meester (Gossip Girl) married Adam Brody (The O.C.) If you zoom right in you can get a peek at the ring!
Ashlee Simpson
Ashlee Simpson's now hubs Evan Ross worked directly with jeweller Neil Lane to create this unique engagement ring.
Gabrielle Union
Can you imagine Gab Union doing all of her stunts in Bring It On with this gigantic diamond on her finger? Surely all her cartwheels, walk-overs and herkies would be lopsided!
Whitney Port
Breaking the status quo, Whitney Port's husband-to-be asked her to marry him before he bought a ring. It was in case she said no but because he didn't want her to get suspicious about all the time he would be MIA while designing a custom ring. The result? This stunning three-carat, oval-cut diamond with a pavé rose-gold band.
Kim Kardashian
Kim K's engagement ring was stolen during that infamous 2016 Paris robbery and the $8 million diamond hasn't been seen since.
Alexis Bledel
Apparently Vincent Kartheiser practised proposing to now-wife Alexis Bledel on their fellow Mad Men castmates before popping the question.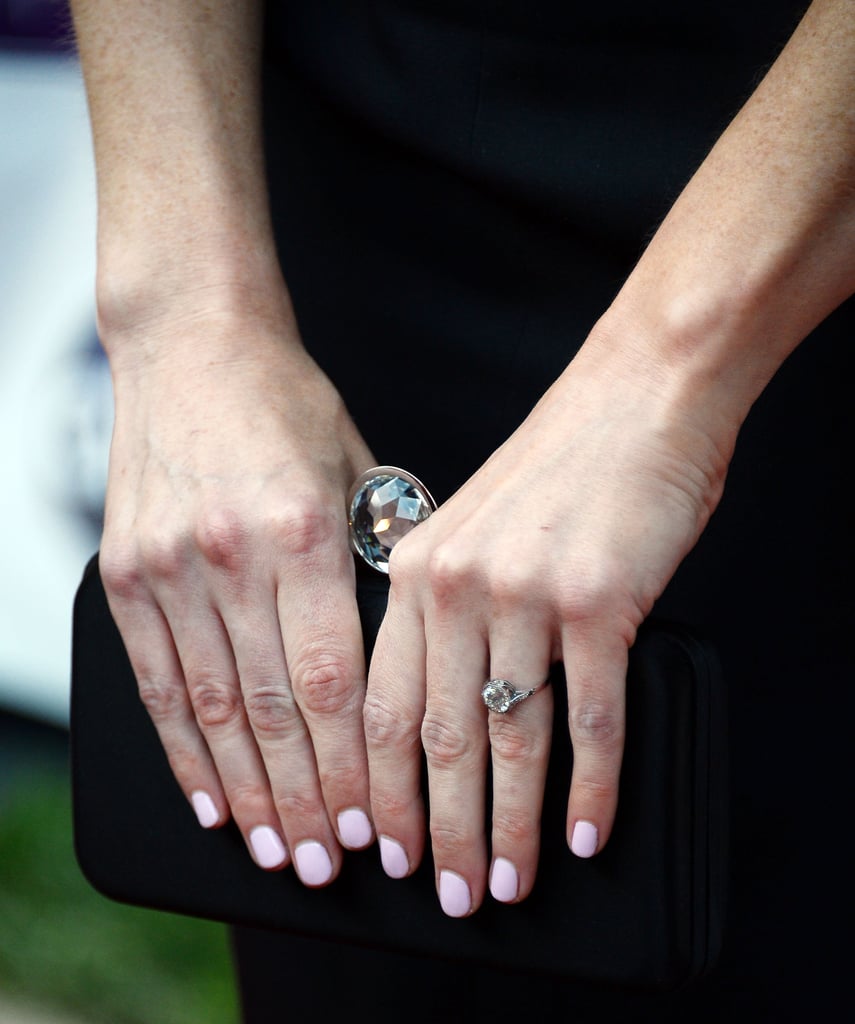 Blake Lively
Chosen by now-hubs Ryan Reynolds, Blake Lively wears a large oval-cut light pink diamond supported by a band of small diamonds on her left hand.
Natalie Portman
Natalie Portman's ring is an eco-friendly round-cut diamond designed by Jamie Wolf.
Kate Middleton
Princess Diana was the first to wear this giant blue sapphire and diamond ring, however her eldest son passed ont he late Princess's ring to his now-wife Kate Middleton.
Carrie Underwood
Carrie Underwood's flawless yellow round-cut diamond hardly leaves room for her diamond-encrusted wedding band.