We know your wedding day should be all about you – and your fiancé we guess – but before you head down the aisle spare a thought for the gals getting you there. Sure, choosing them was hard enough but that'll seem like a piece of cake compared to choosing their dresses. On what other occasions would you ever have the right to tell your friends exactly what to wear? And having to convince them they look equally stunning in the exact same thing? Yeah, you guessed it none. So, while you're planning what your 'I do' Crew will wear, keep these tips in mind because happy bridesmaids make for an even happier bride.
To help guide you through the murky waters of bridesmaid dress shopping and give you a little bit of ammo if your vision is being compromised.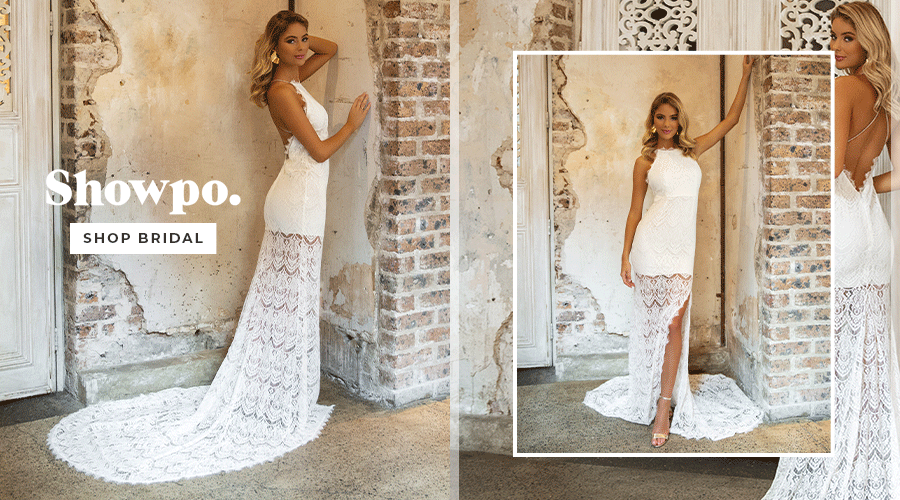 Pay Attention To Colour
A big trend nowadays is to colour match your bridesmaids with one another but necessarily dress them in the exact same dress. If you're going to go down this road, you want to make sure you are picking a universally flattering hue. For example, yellow looks good on next to no one. It's a very hard colour to pull off and could wash out your dress in photos. If you're looking for some colour inspo, here's what we would suggest"
Burgundy Bridesmaid Dresses
Burgundy, wine, maroon, are all colours that pop on everyone. In particular, the right shade of wine flatters both light and dark skin tones. Burgundy bridesmaid dresses are also a popular option if you're getting married inside a church or somewhere with a similarly wood-accented interior. The shade perfectly offsets mahogany furnishings and if you're lucky enough to have stain glass windows, they draw those colours out too.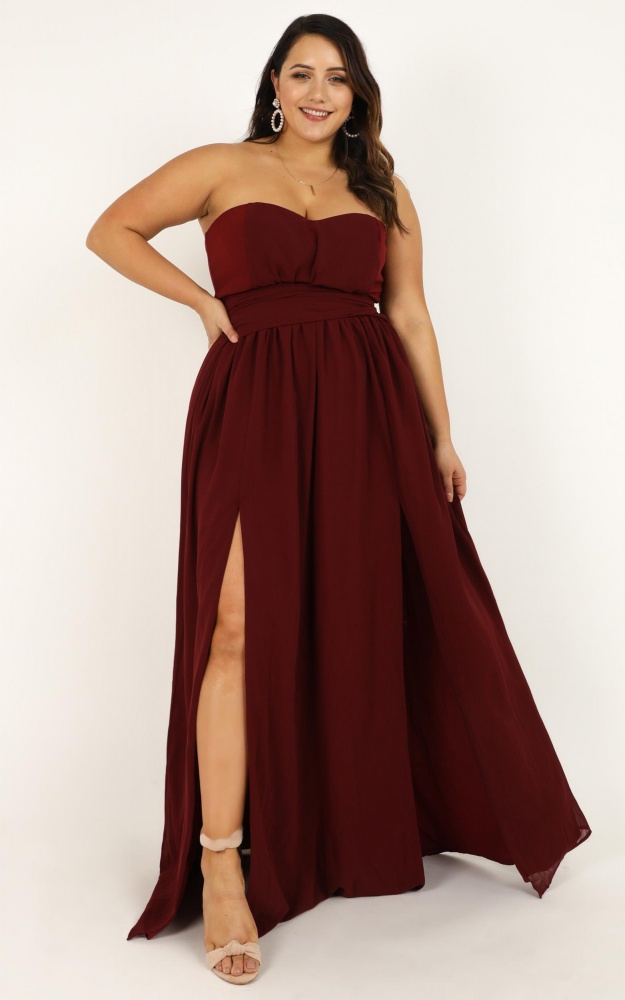 White Bridesmaid Dresses
I know my mother will read this and be absolutely mortified and call my just to say "No, Emma, that is not how things are done, only the bride wears white to a wedding". Which sure, that was a thing back in 1981 when she got married, but today it's a little different. A lot of people, celebs, in particular, are opting for white bridesmaid dresses, or at least dreamy shades of off-white and champagne. The results are super aesthetically pleasing images and let's be real, people will surely be able to tell who the bride is. It's not like you're going to put your bridesmaids in the exact same dress you're wearing. White bridesmaid dresses? It's a yes from me, sorry Mum!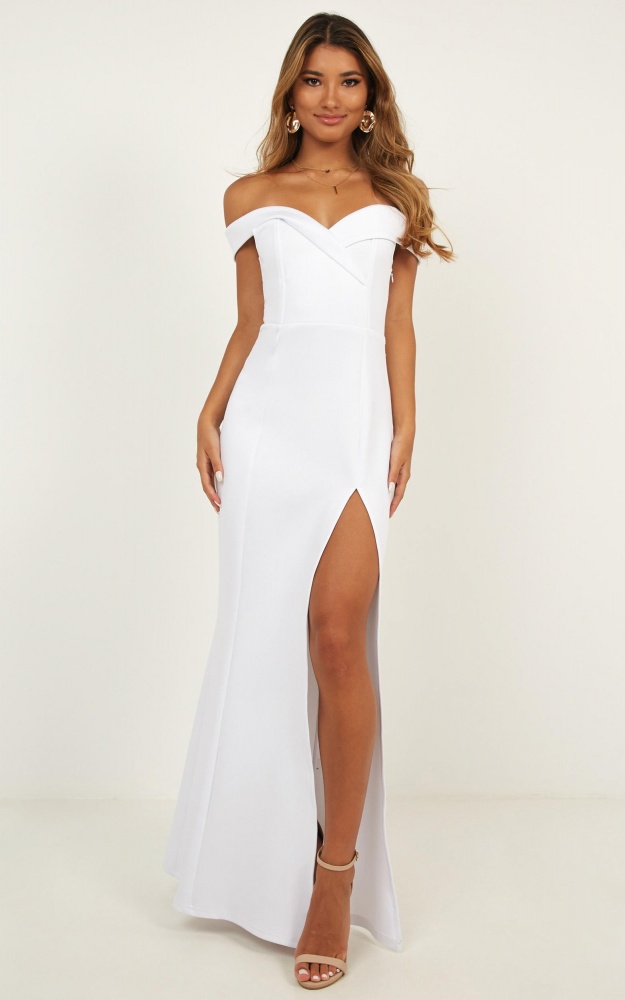 Black Bridesmaid Dresses
Everyone knows monochromatic weddings are right up there in chicness with all-white weddings. Again, everyone suits black and if your girls are a little self-conscious they'll know they are already comfortable wearing black. Plus, if you're girls plan to wear their dresses again and again, a classic LBD will never be out of style. ever true with a classic LBD.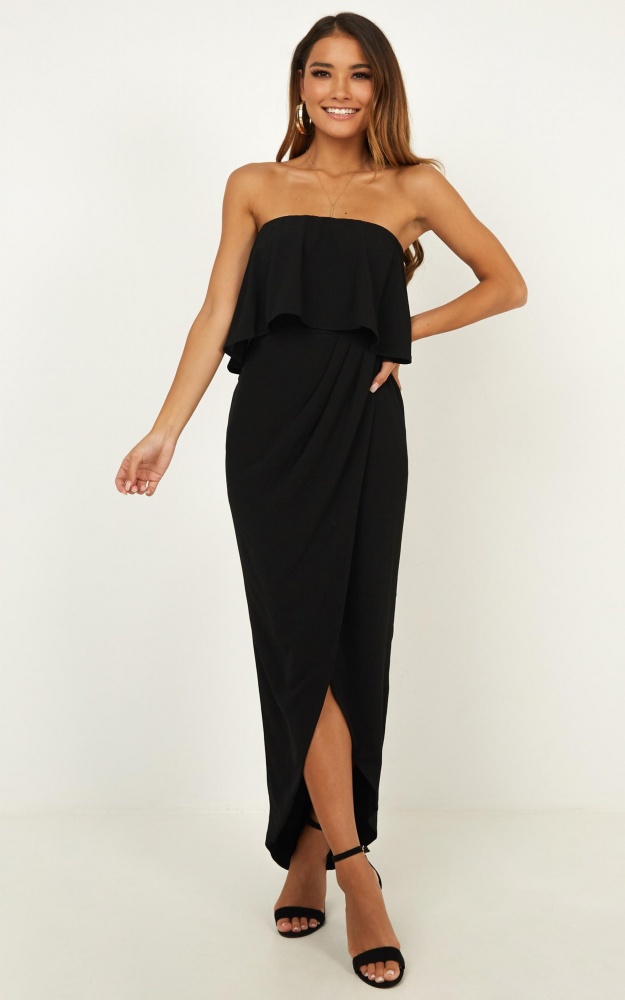 Navy Bridesmaid Dresses
If black feels a little too morbid for a wedding, navy blue is perfect. It's not quite black but it's also not so bright that it'll draw eyes elsewhere during the ceremony. Blue is also a perfect option because your bridesmaids can be your something blue, a super sweet and thoughtful touch.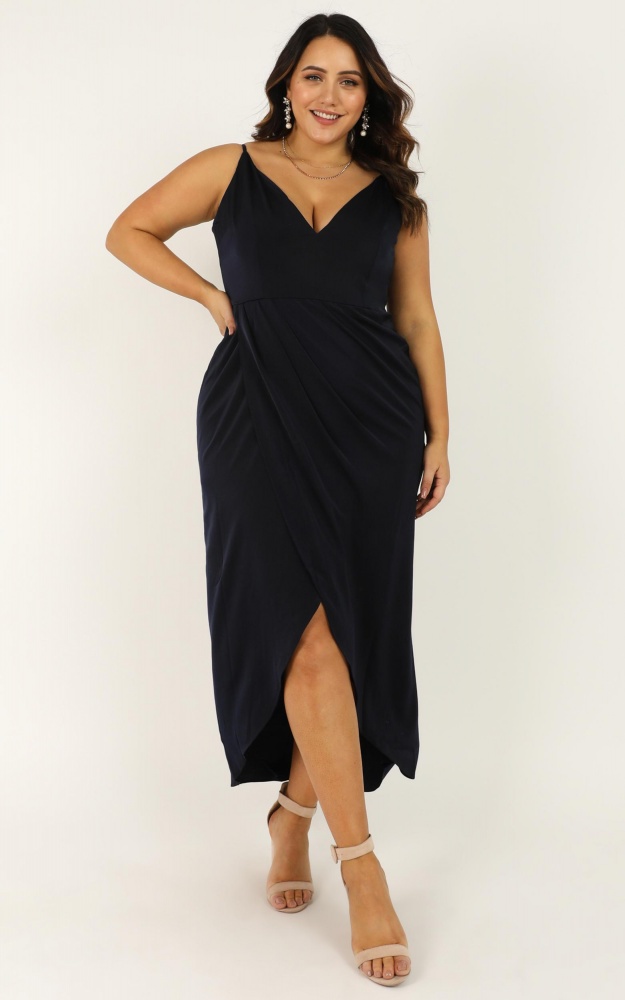 Blush Bridesmaid Dresses
From blushing brides to blushing bridesmaids, blush is another crowd-pleaser for the bride tribe. Pink looks especially flattering on warmer skin tones but can look equally beautiful on paler girls too.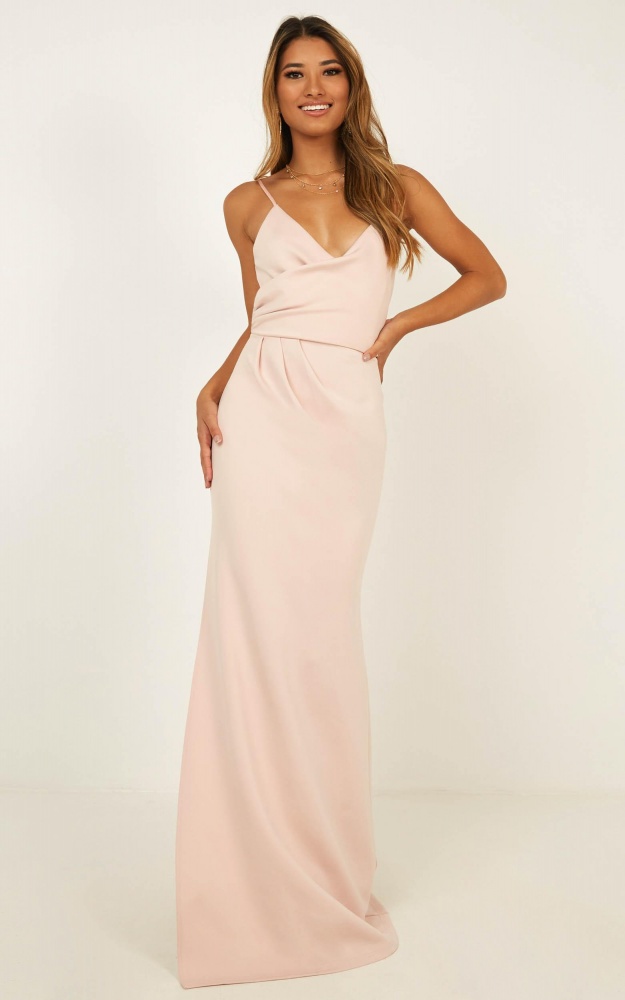 Consider Your Venue
If you're having an outdoor wedding, the last thing you want to do is make your bride tribe sweat it out in heavy fabrics or heaven forbid long sleeves. First of all, your girls definitely won't be impressed (even if they pretend to love them) and secondly, sweat patches will not look cute in all your wedding photos. Instead, opt for slightly more boho bridesmaid dresses. The flowy style will help with the humidity issue and any lace will perfectly complement the decor. After all, nothing says wedding like a little bit of lace.
Now the opposite goes if you're getting married in the winter or a venue that's quite drafty. Please ladies, if you're getting married in a cooler month, don't make your bridesmaid stand there and shiver through your ceremony. There are so many gorgeous long-sleeve bridesmaid dresses that look far from frumpy. Even a long sleeve jumpsuit would look divine.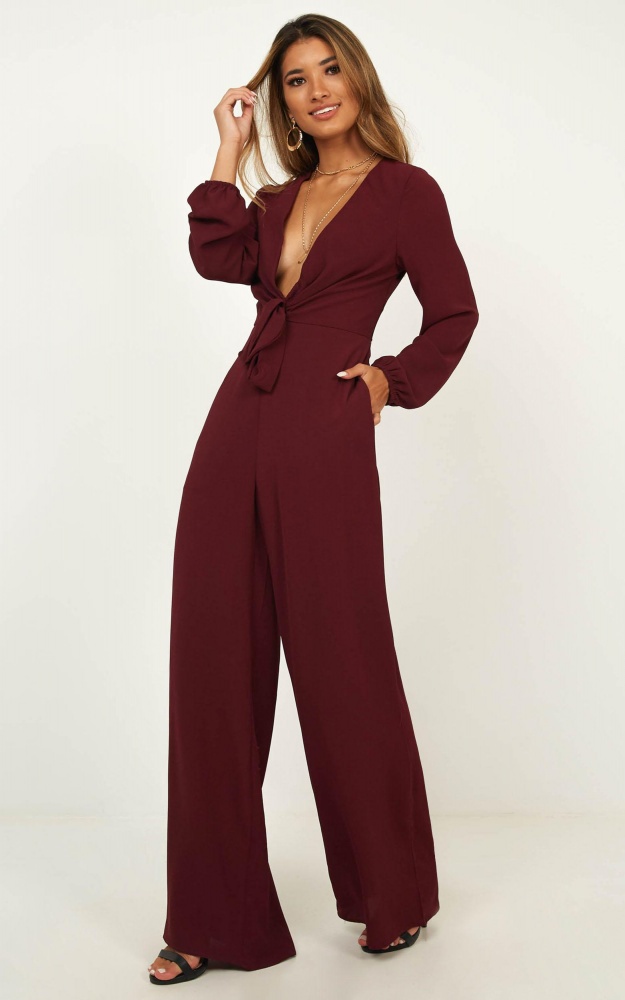 Play With Patterns
One way to find a dress that'll get good graces with your girls is to deviate from the status quo. If any of your tribe have been bridesmaids before, they probably already own a few block colour, satin finish dresses. Make your wedding standout and opt for floral bridesmaid dresses instead. It might be a little bit of extra work trying to find a floral print that works with you wedding theme, decor and doesn't clash with your dress. But, if you get it right, the results look amazing.
Floral prints work particularly well on off-the-shoulder styles, which printed or not, are a great option to create option for bridesmaids.  However, you might want to steer away from off-the-shoulder if your wedding dress is strapless.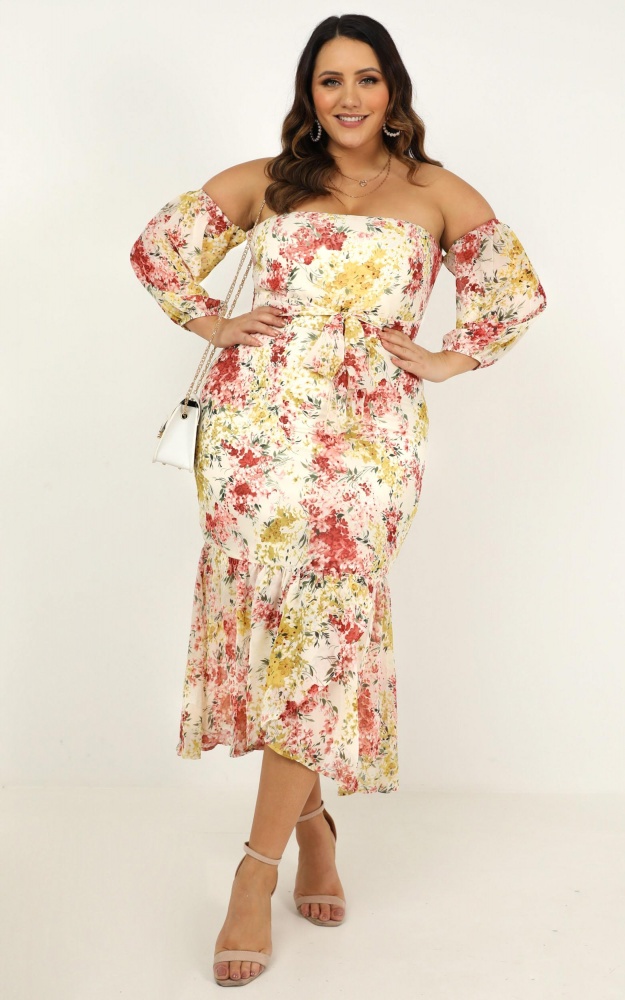 Wrap It Up
If you're really settled on the idea that all your bridesmaids should not just wear the same colour but the same style of dress, then we'd suggest wrap bridesmaid dresses. They're chic, classy and look good on every single body type. It's actually a modern miracle how universal wrap bridesmaids are. You might be worried about your bustier babe, but trust us, wrap dresses are great at keeping the girls in place. If your girls are on the on the um…other end of the spectrum (hey fellow A cups!), wrap dresses can also create the illusion of a bit of extra cleavage. Plus, wrap dresses also look fab on any mums-to-be in your bridal party and trust us, universally flattering maternity bridesmaid dresses are hard to find.