How To Do Your Own Wedding Makeup Minus The Freakout
If you're in the midst of planning your wedding, you don't need me to tell you how many things there should be on your to-do list. You're already swimming in wedding-related tasks (and everybody's opinions on those said tasks). However, there's one thing I'm confident you can take off that list: your bridal hair and makeup trials. Yep, I'm well aware this is going to be one of the most photographed days of your life, but spending hours in a makeup chair isn't a given when it comes to bridal beauty. Personally, I did my own makeup. And before you go gasping, it was actually one of the calmest moments of the entire day. Obviously, I didn't just wing it but it went far smoother than I'm sure anyone would imagine. If you're considering doing it yourself, here's your go-to guide for how to do your own wedding makeup.
I'm not that great with my skincare but I was very well-behaved. I've talked about skin needling a lot and I can honestly say that's changed my skin more than anything I've ever done. I could not recommend it more. It's not always obvious, but I get really bad, hormonal acne flare-ups and I used to get a lot of blind pimples, and I have not had one since I started having needling – except four pimples the day after the wedding.
In the lead up to the wedding, I had needling once a month starting at 0.5mm and working up to 1.5mm. I wanted radiance and youthfulness, and a lot of people asked me if I'd had Botox. I also had a mix of cryotherapy and Omnilux [light therapy] to heal the skin afterwards. Plus, in the fortnights between the last two skin needling treatments, I had a peel and more Omnilux. I used the Tatcha Luminous Dewy Skin Masks every single day in the lead up as well as a cheaper Andalou glow mask.
Originally, I did a spray tan trial and it was not good, so I felt more comfortable doing my own tan. I used La Beach tan and look, I had a weird patch on my hand and elbow, but at least it was my own fault. For my manicure, I got SNS done on my nails a week prior to the day in a baby pink nude colour with an oval shape.
All the products I used in the lead up to my wedding day:
 Wedding Day Skincare
On the day, the first thing I did when I started getting ready was to shave all the bum fluff off my face with the MCoBeauty pink face razor. Then, I used a Tatcha sheet mask and The Ordinary's Hyaluronic Acid Serum to give myself a nice dose of moisture.
I also used the Farsali Unicorn Essence, which is really good. It's a serum and primer, so your makeup sits really nicely on top. The last thing I wanted was for my skin to look cakey and dry. On top of that, I used a Marc Jacobs moisturiser, which I only started using the week prior but it's the perfect base for glowing makeup. It doesn't separate under makeup and doesn't have any SPF in it (because SPF can cause a flashback effect in photos).
All the skincare products I used on my wedding day: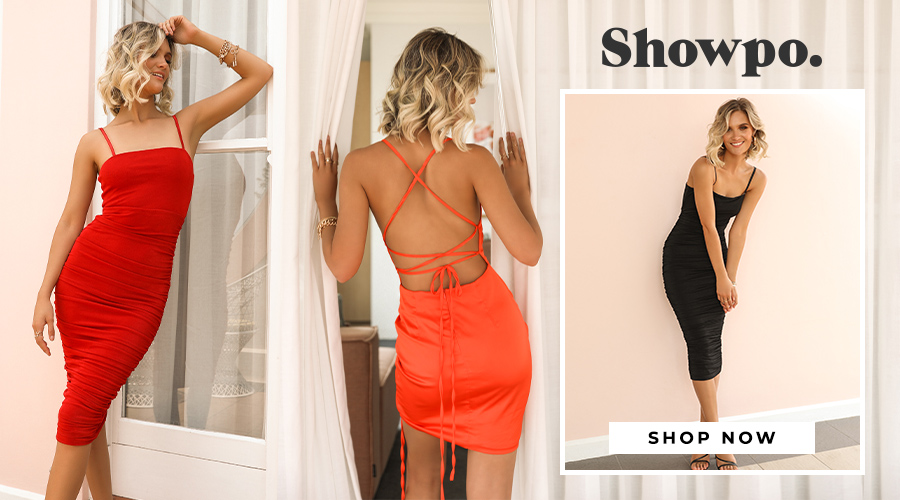 Wedding Day Makeup
For my makeup, I started with the Becca shimmery primer and my wedding foundation was NARS Sheer Glow. My husband Luke hates a lot of makeup and I know it's not about what he likes, but on our wedding day I wanted him to think I looked nice. Under my eyes, I used the Pixi colour corrector and the Tarte Shape Tape concealer.
I loved my eye makeup look and I really focused on lifting the eye area and taking my time blending all the shadows so it was seamless. The Mecca Max Over The Moon Eyeshadow Palette was my first choice. I've used the palette so many times, it has the perfect pink and peachy colours. On the actual eyelid, I used the Tarte Foil Fingers palette, which has beautiful peach and champagne foil shades in it. I wore false lashes on the outer half of my lashes to give a winged looked without doing a wing eyeliner, and I used a little bit of the MAC pot liquid liner along the lash line to bring the false lashes together.
For my cheeks, I mixed the NYX Sweet Cheeks blush with the Hourglass Ambient Lighting Edit because it's got a beautiful sheen to it. I also used a bit of that Hourglass powder to set my face. For highlighter, I used the Designer Brands Vivid Glow Illuminator Palette mixed with the MAC Hyper Real palette. I also used a Physicians Formula Bronzer and the Westman Atelier stick just for contouring.
For lips, I used the Tom Ford Beauty Lip Color Matte in First Time, which was a special lipstick I'd been saving for the wedding, and during the day I used a Clarins lip oil. Last, I used a Cover FX setting spray and just a hint of the MAC setting spray with gold flecks in it. I was so happy with how my makeup turned out and I'm so glad I did it myself because I just looked and felt like me.
All the products I used for my wedding day makeup: