Look outside ladies, hayfever season Spring has officially kicked off. Every basic girl on your Insta is about to have 'Spring has sprung' as a caption on their latest post and TBH, I'm living for it.
Despite my sinuses' severe distaste for the season, Spring is my favourite season of them all. It just makes me feel like I've got my shit together, and honestly, as an almost-adult, that's all I really want these days. You clean your house, stop wearing so much black, donate your unworn clothes to charity and no longer have to wear six layers of clothing on your morning commute.
But do you know what else deserves a little Springtime TLC? Your skincare routine. The weather's about the change so your skin is going to have different needs. Plus, your beauty products are probably about to hit their expiration dates too so what better time is there than the present?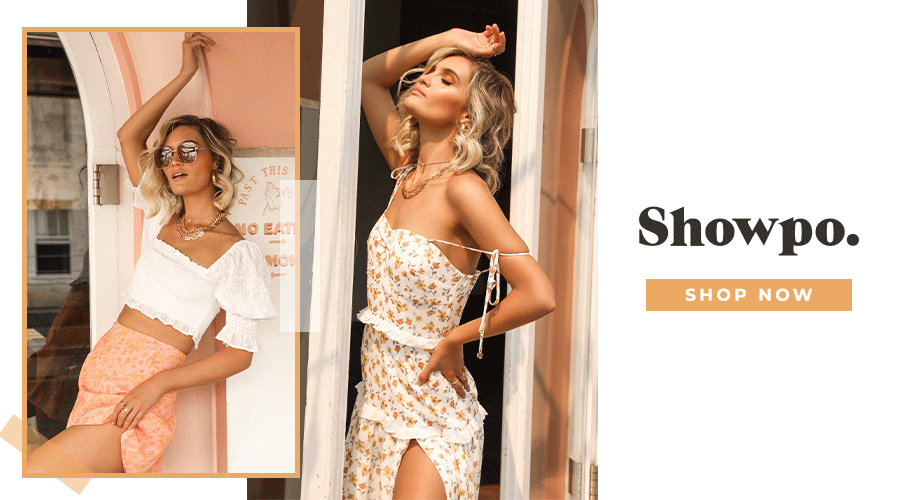 Slip, Slop, Slap
Now you should already be wearing SPF every day, but if you're not, and we won't judge, now you really need to up your game. Whether you're getting your SPF hit from a tinted moisturiser like these ones or you're applying a facial sunscreen as the last step before makeup, look for something that's broad spectrum. You want to be protected from both UVA and UVB rays. It's also important to use the right amount of SPF. Preferably you'll be using anything above 15+ but personally I'm a 50+ gal.
Sunscreen isn't just for your face though. You should also be giving the tops of your shoulders, all down or arms and those perfect pins some SPF lovin' too. If you don't like the white-wash effect of a traditional sunscreen, there are plenty of great mist sunscreens out there.
Pre-Pool Party Pamper
This one was a revelation for me. I asked our resident beauty guru, Kelly, for her spring beauty maintenance tips and she told me that popping a hair mask in before going for a dip in the pool is crucial. The best part is, it doesn't even have to be a fancy-schmancy (aka expensive) mask, you can use any mask you've got lying around.
The point of the mask is to seal up the pores in your hair. Yep, you read that right, hair is porous too! But, if you slick a hair mask all over your locks before diving in, you're adding a protective layer over your hair and keeping all those icky pool chemicals out. Basically, it's like a condom for your hair and instead of STDs, you're keeping out chlorine.
Try these:
Lighten Up On Moisturisers
Going into an Aussie summer the humidity really starts to pick up. The weather is less drying on the skin and you'll be spending less time under the heater so you won't need super thick heavy creams. Instead, try picking up a lighter moisturiser, bonus points if it has hyaluronic acid in it. Hyaluronic acids are typically non-comedogenic, which is just a fancy way of saying they won't clog your pores. And everyone knows, summer equals sweat which means whatever is on your face might well end up in your pores.
Try these:
Give Retinoids A Rest
It's no secret that we love retinoid. It's an anti-aging powerhouse ingredient that's love by those who know skin best, The Kardashians. Yep, Kim K loves her retinoid but when the sun starts staying out longer than it used to, you might want to consider retiring your retinoid.
Retinoids increase sensitivity to the sun so a summer hiatus can help you avoid sun damage in the warmer months. If you're not outside a lot during the summer, or you simply can't stand being away from your retinoid (we feel you), consider lowering the dosage. For example, The Ordinary offers it's Kardashian-approved Granactive Retinoid in both 5% and 2% dosages, so if you use the 5%, drop down to 2% in the summer.
Try these:

Brighter Days, Brighter Skin
Spring often signals the time to get onto skin brightening serums. Both Niacinamide and Vitamin C are wonder ingredients which will help prevent the development of pigmentation so classically associated with spring. Niacinamide and Vitamin C ingredients work double-time to block the production of melanin and stop spreading of pigmentation in its tracks. The best part is, Niacinamide will only set you back AU$9.95. Winning.
Try these:
Build A Sweat Proof Foundation
Let's be real, everyone sweats in Summer and if you live in Australia, you probably start sweating in Spring. It gets warm real fast. Whatever base you apply is probably going to be a runny puddle by the end of the day, unless you start with the right foundation and primer combo. Setting yourself up with a good base means all your efforts will stay in place and if it does fade, it won't drip down your face first.
It's never wise to go for something matte in warm weather, regardless of the product. Whether it's foundation, lipstick, highlight or bronzer, you want something that isn't going to get all crazy when you sweat it out. Of course, a dusting of setting powder will always help your look last longer too.
Try these:
Products Passed Their Prime
I know you don't want to throw away your favourite lippy or mascara, but makeup expiration dates are super important. Since you're already spring cleaning your home, take those efforts into the bathroom and clear out your cabinet.
If you've had the same bottle of micellar water or foundation for longer than six to nine months, it's time to ditch them. For mascaras, eyeliners and anything in a pot, you've only for three months to use them before they go bad. Eye infections aren't cute. You've got a little more wiggle room with lip products. Most lip glosses, lipsticks and lip liners will see you through for a full year, however, you might want a few brighter colours that are more spring appropriate than those deep berry shades you've had on repeat.
Try these:
Freshen Up Your Fragrance
If you got your signature scent for Christmas and somehow you managed to keep the one bottle going all year long, you'll notice the fragrance isn't lingering for as long as you'd like. That's because perfume can be an incredibly fickle product. While they won't expire for 8 to 10 years unless you're keeping them away from direct sunlight or even in the fridge. That's why spring is the perfect time for an update, plus no one wants to smell like those heady winter scents when the sun is shine and the birds are chirping.
It's (Fake) Tanning Time
Keyword, fake. We're all old enough now to know that tanning is not good for you. Just don't do it. However, we're just as partial to a little springtime glow as the next gal so we can't blame you for wanting to be a little bit bronze so it's fake tan to the rescue.
Gradual tans (while not always popular) are life-saving in Spring, and will keep your pins moisturised without making them sticky! However, if you need a tan and you need it stat (i.e. you're going out tomorrow and your bod needs to be bronzed), a self-tanning foam will give you the natural sun-kissed results and none of the melanoma. It's a win-win.
Try these:
Words by Emma Roffey