REVIEW: FOREO UFO Smart Mask
Anyone else obsessed with good skin?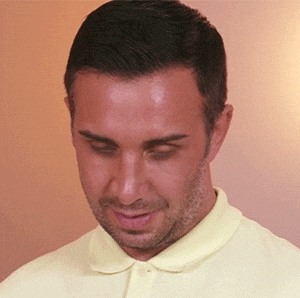 Yeah, same.
I live my life in the eternal quest for perfect skin. Not being a good person, just having great skin.
I joke, I joke.
A few months ago, the Foreo UFO Smart Mask was released to the skincare market, promising a slew of things many a product had before. BUT, it was an actual device doing the promised work, not something you just slap onto your skin, hoping for the best.
The UFO is described as 'the world's first smart mask treatment to offer spa-level facial treatments in just 90 seconds, combining LED light therapy with cryo-therapy, thermo-therapy and T-Sonic pulsations'. 😳
Now, I happen to be a marketers dream, always believing anything a skincare product will promise me – so was eager AF to trial.
I've been using this bad boy for a month now and for anyone interested in learning more about it or purchasing it, I've popped all my notes below.
TLDR: It's awesome and worth the hype. 🙌
HOW DOES IT WORK
You download the app and put in all your details and preferences, before linking it with your new device.  This way you can really control your facials and it will target your specific skincare concerns (it's a very smart little fellow, even if it does look a wee bit like a fancy vibrator).
It works in a 90-sec timeframe by heating the skin to open pores, releasing sonic pulsations to infuse active ingredients deep into the skin, and cryotherapy to seal the active ingredients while firming the skin. It includes a range of LED light therapy treatments to target different skin concerns; including anti-ageing (red LED), brightening (green LED) and anti-acne (blue LED).
WHAT I THINK
Above anything else, the at-home LED treatments have been a DREAM for my acne-prone skin. I actually sometimes just use it to blast a pimple with the LED light before bed. 🙈
I love that you get a 20-min at-home or 1-hour salon facial in 90 secs, it's perfect for lazy ass bishes like me; you just give it a whirl before your shower and voila, you're done! It's made my skin texture more even (less congestion) and glowier, which is a massive perk for me as I hate wearing makeup to work yet, you know, don't want to scare my co-workers.
KEL'S TIPS & TRICKS
The device is marketed to use with the specially invented UFO-activated sheet masks (which aren't actually expensive at all but we're not the most monogamous when it comes to skincare), but the device actually fits a cotton pad perfectly… 😏
So while I'm not saying you should break the rules and use other products with the device, I'm saying you can. Simply soak your cotton pad with whatever mask or treatment you want to be infused into that head of yours, for one hell of an at-home facial.
DETAILS
Includes a medical-grade silicone body and is100% waterproof
Charged with a USB
Will set you back $395
2-year warranty
Available online or at Sephora
Note: It sounds pricey, but even if you only used the UFO twice a week and it broke after the 2-year warranty period, that still works out at $3.80 per use, which is actually a bloody steal given how much facials cost! 
P.S This post is NOT sponsored. We don't do #sp bullshit here at Showpo, we want you to come here only for honest AF reviews and unbiased recs. 😎
Review by Kelly McCarren.