How To Nail Winged Eyeliner Every Time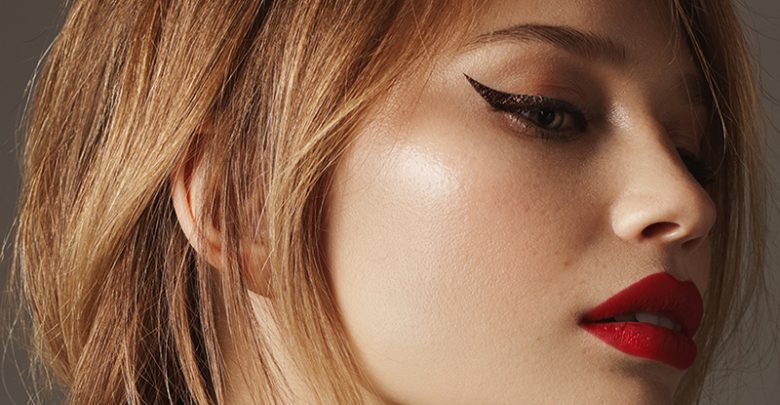 Winged eyeliner for dummies!
Watching makeup artists or YouTubers do winged eyeliner make the rest of us mere makeup mortals feel like we too, can end up with the most perfect flick in the universe of flicks.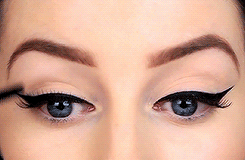 But actually, makeup artists have had YEARS of practice at winged eyeliner and generally have a steadier hand than a bloody surgeon. And as for the damn YouTubers, well, let's just say that editing out the MANY failed attempts is common practice. After all, no one wants to watch someone do this over and over again do they?
Well gang, have I got the solution for you! Brand-spanking new online, we now stock 'Wing'; eyeliner stamps that create the ultimate winged liner look with ease.
WTF ARE THEY? 
The Wing Eyeliner is a pre-inked, pre-shaped winged eyeliner stamp, with a left and right stamp for each of your eyes.
HOW TF DO THEY WORK?
The best way to nail your winged eyeliner using them is to stamp in the desired position, then complete into the inner corner of your eye with the felt tip eyeliner pen (on the other side of the stamp). Repeat this for each eye. You can extend the length of your wings using the eyeliner pen if you feel you want an even bolder eye. It takes a few practice attempts to nail it, but it's SO MUCH easier than trying to free-hand it, mainly because using the stamps promises even wings (how annoying is it when they don't match).
You can buy them in 4 different sizes, starting with an extra fine 6mm wing, working up to a bold AF 12mm wing. I personally would advise the 8mm or 10mm as that gives the prettiest, most wearable look.
Oh and if you want lashes to finish off the look, you need to try our new luxury faux minx lashes – they are as soft, fluffy and luxurious as falsies made with mink hair – minus the completely unnecessary and vile animal cruelty.  You can wear these lashes over and over again, just make sure you (gently) remove the old manky glue between uses!
Don't forget a slick of mascara (anyone else OBSESSED with Marc Jacobs mascara?) and your friends will think you spent YONKS on your eyes, when in reality, you were done in a cool few minutes.
If you've got a pal who seriously struggles with dat wing, make sure you send this her way! Oh, and pop your own tips and tricks below would you, there's a lovely lass :p