A Definitive Guide To The Best And Worst Lip Balms
This is probably the most important thing you'll read today.
I'm not much of a hoarder. Compared to most of my friends, my beauty drawer is pretty minimal. I know what I like and I stick to it. Unless something really swish comes along (à la The Ordinary), I'm not budging from my tried and tested faves. But every time I walk into a Priceline, pop into Sephora or Mecca or end up in the beauty aisle at Woolworths, you know what I can't pass by? Lip balm.
I bloody love me a good lip balm. It doesn't have to be a fancy lip balm either (although I also have my fair share of those), give me a brand-spanking' new Blistex and I am one happy lass. My passion for lip balm runs deep, which is why I've curated the definitive guide to the best and the worst lip balms.
A word to the wise, this list is not going to please everyone. If I've learnt anything it's that people are VERY passionate about their lip balm choices. So don't @ me if I slam your trusty papaw ointment, it's for the best. You can thank me later when you realise what you've been missing out on your entire life.
The Best
I'm a glass-half-full kinda gal so we're going to start with the good stuff. These lip balms are my top tier products, my ride or dies if you will. Full disclosure, I've been known to have a full-on freak out when I can't locate one of these babies
Glossier Balm Dotcom, $17
Glossier's Balm Dotcom is my holy grail lip product. You can still feel it hydrating your lips hours after putting it on, even if you've eaten. I once thought I lost mine while travelling and I won't lie, for the next few days I was the shell of myself. Bonus points are awarded to the flavoured version, my ultimate fave is Rose followed by Mango as a close second. My only gripe is that Glossier still doesn't ship to Australia (but I've got a hack for that).
Clarins Comfort Lip Oil, $35
Yes, I know this is technically a lip oil and not a lip balm, but my list, my rules. Fairly new to my rotation, I love how this looks and feels on my lips (even if it's a touch sticky at first). I have it in the shade 'Honey' which goes on transparent but a couple of other gals in the office have the pigmented versions and I'm obsessed with those too.
Go-To Skin Care Lips!, $15
Zoe Foster-Blake could slap a label on anything and I'd buy it. She's a superstar, but this product doesn't need a gimmick. Featuring vitamin E, jojoba oil and soothing calendula in its ingredients line up, Lips! is a showstopper in lip balmery.
Mecca Lip De-Luscious Treatment, $28
There are a few different variations of this all-time fave at Mecca but the OG one is still part of my regular rotation. It's got SPF 25 to protect your pout and hydrates and conditions with a blend of shea butter, hyaluronic filling spheres, pomegranate seed oil and vitamin E.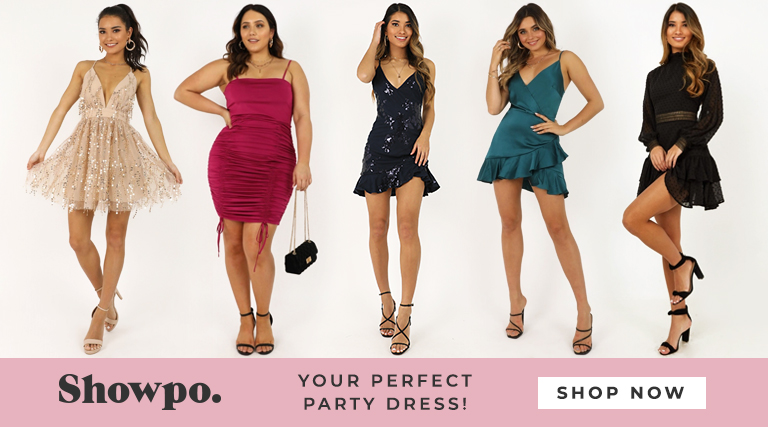 Rodin Lip Balm, $55
Jam-packed with essential oils, the Rodin Lip Balm well and truly deserves its cult status. This balm treats your kisser to a little TLC and leaves a delectable pink sheen. Sure, it's a little exxy, but if you have the cash to splash, this one is well worth it.
Fresh Sugar Caramel Hydrating Lip Balm, $24
Zero sticky after-feel and sweetness that rivals your Nanna's homebaked brownies, the Fresh Sugar Caramel Hydrating Lip Balm is it for luxe lip balms. If you're not a fan of applying lip balm from a pot (germs are real guys),  Fresh also has a fab range of stick lip balms. I get that sweet scents or flavours can be a little polarising so if freshness is more your vibe, don't go past the lemon.
Clarins HydraQuench Moisture Replenishing Lip Balm, $32
Putting aside the fact that it's a mouthful to say, the Clarins HydraQuench Moisture Replenishing Lip Balm works wonders on dry, chapped lips. This hydrating balm melts right into your lips while plumping their appearance. If you're a gal who gets cold sores or cracked lips often, this is your new best friend.
Mco Beauty Lip Balm, $9.95
This a fave of our Beauty Buyer, Chelsea. According to her, the MCo Beauty Lip Balm is amazing at staying perfectly on your pout all day long and the cherry flavour is delicious (but not too delicious that you'll lick it all off). The best part is the ridiculously reasonable price tag for a product this lush, oh and we happen to stock it on Showpo.
Elizabeth Ardern 8 Hour Nourishing Lip Balm, $28
This stuff is the perfect travel companion. Not only can you use it on your lips but you can put it just about anywhere that needs long-lasting hydration and it's a gel so there's minimal chance of spillage in your suitcase. If you're using this product strictly on your lips, the stick version is my handbag staple.
Laneige Lip Sleeping Mask, $26
Buy a pot of this, slather it on and then sleep like a baby knowing you'll have the most hydrated lips come morning. Not only does it provide intense hydration but while you snooze, the Korean formula also removes dead skin cells and pumps your lips with antioxidants and hyaluronic acid.
Carmex, $6
Not gonna lie, I'm not a hardcore Carmex fan (although I know they're out there), but if I had to pick a low budget balm to make the best list, Carmex is it. It's a zero fuss formula which unfortunately contains a little bit of petroleum but that's outweighed by it's medicated properties. Just ask anyone over the age of 70 about the benefits of camphor (Carmex's other ingredient), they'll tell you.
Tatcha Gold Spun Camellia Lip Balm, $46
If you're bougie enough to apply 23-Karat gold to your lips, this is the balm for you. Inside the little six gram pot, you'll also find camelia oil to help the nourishing benefits of your freshly glimmering pout.
The Mediocre
These lip balms don't suck per se, but you can get better. These are products to whack in the handbag you only sometimes use or keep at your partner's place. If I lost one of these lip balms, I wouldn't be upset. Annoyed? A trifle, but I wouldn't shed a tear.
Grown Alchemist Lip Balm, $16
The Grown Alchemist lip balm gets a little too much hype in my opinion. It's a great formula for soothing sore lips but for everyday application, it's a little boring. I want something with a bit more excitement to it.
Lanolips 101 Multipurpose Ointment, $18.95
When I asked the Showpo HQ crew for their ultimate lip balm recommendations, a lot of people named this Australian beauty fave. Personally, I find it super sticky so I couldn't bring myself to put it on the best list. I've only tried the Strawberry flavour though so maybe the office-fave, Coconut has a better formula. Lanolips has also recently branched out into skincare and I'm dying to try it.
Burt's Bees, $7
Burts Bee's is a trusty companion, like that kid you always used to sit with on the bus. Are they your best friend? Probably not. Are they dependable for a daily rendezvous and somehow always around? Yes.
Kiehl's Butterstick Lip Treatment, $26
Quite expensive for a somewhat mediocre lip balm, the Kiel's Butterstick Lip Treatment is basically just a fancy version of your Niveas and your Burt's Bees. The stick glides really smooth and the moisturising effect hangs around for a while but not quite long enough to make this a standout balm.
Blistex Lip Fusions, $5
This is a relatively new addition to my balmy rotation. A couple of them landed on my boss's desk and neither of us hates it. It smells quite pleasant but it is a little waxy. It also isn't the most long-lasting formula but for a quick fix, it does the job.
Nivea Lip Care, $4
I know Nivea is a bit meh but hear me out on this one. Nivea Lip Care is the one lip balm you're guaranteed to find in a pinch. Just about everyone owns one and just because it looks and smells like a glue stick doesn't mean the moisturising power isn't there. Just don't go for any of the flavoured ones, unless, you know, you like smelling and tasting like a cheap vanilla-scented candle.
Korres Lip Butter, $17
I really wish I could put Korres Lip Butter at the top. In terms of colour, this is one of my fave tinted lip balms (shades 'Quince' and 'Pomegranate' are a standout). However, the pigment really doesn't have staying power and it moves around a lot. I know it's a lot to ask for a balm to hang around like lipstick or lip tint but goodness I'd be reapplying this every five minutes if I only used it for the colour.
NARS Afterglow Lip Balm, $43
Anyone who knows me knows I bloody love anything in the NARS Orgasm range and I was stoked when they announced this product. The colour is beautiful and subtle but I'd be lying if I said there weren't a lot of cheaper dupes out there that do an equally good job. The packaging is gorge though so when mine runs out I'll no doubt buy another.
The Worst
These lip balms, I'm sorry to say, just don't make the cut. At all. They're either loaded with petroleum jelly or just do shit all for your lips and at the end of the day, I'm not applying lip balm for fun. I want results. Is that so much to ask?
Bite Agave Lip Balm
Not to be confused with the Bite Agave Lip Mask, this stuff is seriously the pits. Any quick Google of the product will confirm that for you. It tugs when you try and do a quick swipe across your lips and honestly, who has the time or desire to warm up a lip balm before use.
Lucas' Papaw Ointment
Revoke my Australian citizenship if you have to but holy shit this stuff is the worst. I'm firmly by the belief that anything that can be used as nappy rash treatment does not need to be on your lips. Plus, it's only 4% papaw which means it's 96% petroleum jelly. Use it on torn cuticles if you must, but go no further.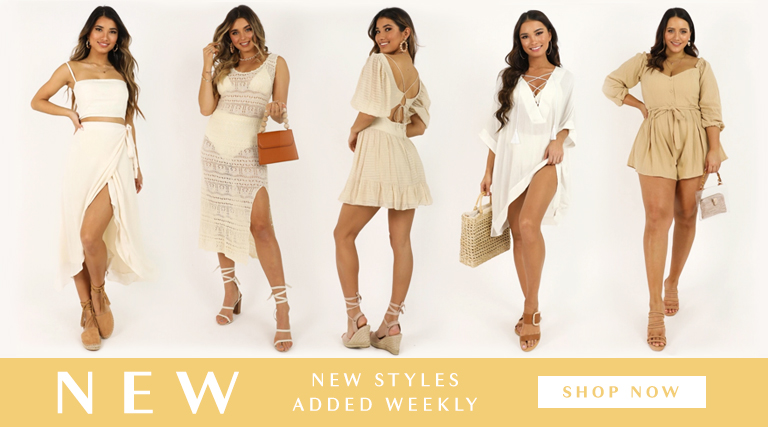 La Mer The Lip Balm
La Mer's lip balm has earnt its spot at the bottom of the list purely because of the price tag. $99 for nine grams of product, tell 'em their dreamin'.
Neutrogena Naturals Lip Balm
I love using natural ingredients where I can but not when I have to sacrifice the actual functionality of the product. This lip balm is such a snooze fest and doesn't do much more than make your kisser a little greasy. If you want that effect, eat some KFC.
EOS
As a young lass, I was all for EOS lip balms. They were super cute, smelled pretty, came in lots of colours and most importantly, Miley Cyrus used them. Now, however, I have seen the light. Not only is the shape a little obnoxious to carry around, let alone, apply, but it also has the same consistency as PVA glue.
Vaseline
Do not put petroleum jelly anywhere near your face. It's cheap, nasty and doesn't absorb into your lips. That's it. That's the tea.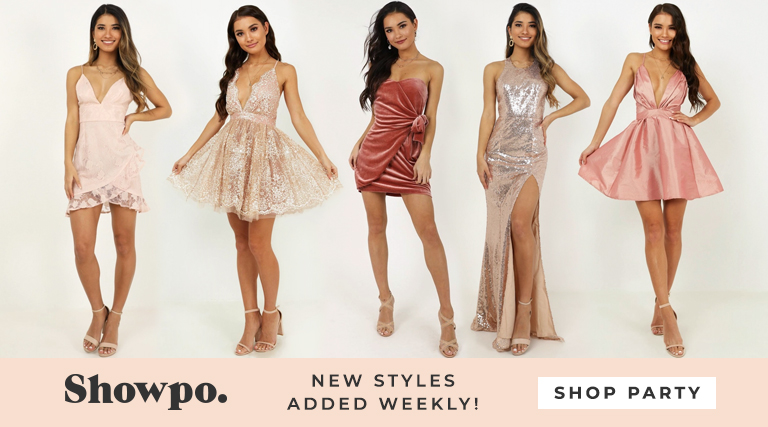 Lipsmackers
I know Lipsmackers are the pinnacle of 90s nostalgia but let's just be real with each other for a minute. They're not good. Yes, they taste and smell delicious but like many of our fave reality television icons, they're a bit superficial and don't add much value to your day.
Chapstick Original
This lip balm is only to be used in dire circumstances. If you really cannot source anything else for your pout, this will suffice while you take yourself to somewhere that sells decent lip care ASAP. This carries through the entire Chapstick range, it's more vanilla than Emma Stone's character in La La Land.
So there you have it, A definitive guide to the best and worst lip balms. Join us next time for a bigger debate: pot versus stick.
Words by pout professional, Emma Roffey