21 Of The Best Classic Films Ever Made
Here's looking at you, kid 📼
A recent, new goal of mine is to watch one classic film a month. It all started when I was watching the movie The Holiday for the hundredth time and the character Iris, played by Kate Winslet befriends a famous 90-year-old Oscar-winning screenwriter from The Golden Age of Hollywood. He tells her about his wonderful memories making films before big companies owned the studios and a time when one single motion picture was playing at the cinema for an entire year and visiting the pictures was the only way people could see these films. It got me excited to watch some movies where the focus was on the characters and the storyline and not on the over the top, explosive special effects.
Casablanca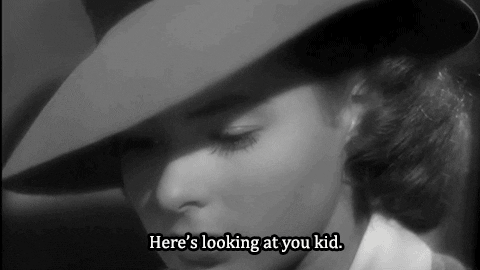 Probably one of the most famous and most quoted lines in film history- 'here's looking at you, kid'. This WWII classic pairs Scandinavian beauty Ingrid Bergman with Humphrey Bogart for a story of two lovers torn apart by the horror of war and reunited once again in a Moroccan piano bar, talk about random!  
The Godfather
Francis Ford Coppola's first ever film in the epic Mafia trilogy. Starring Marlon Brando as Don Corleone, this is the best mob movie ever made. Two words-baptism scene, it will have your eyes completely glued to the screen of a montage that is both beautiful and horrific. A 10-hour binge-watch of all three films will have you perfecting those famous Brando impressions.
Breakfast At Tiffany's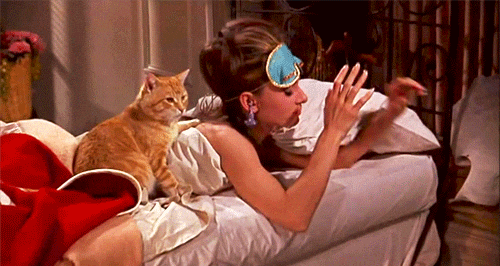 The iconic film still of Audrey Hepburn standing outside of Tiffany's along New York's Fifth Avenue in her elegant black dress and pearls eating a croissant is glamour goals! Style inspiration at its best, Holly Golightly possesses a perfect mix of sophistication and a carefree attitude. One minute she'll be hosting a fabulous party in her New York apartment and the next minute she'll be sitting on the fire escape singing Moon River in jeans and a sweater.
The Wizard Of Oz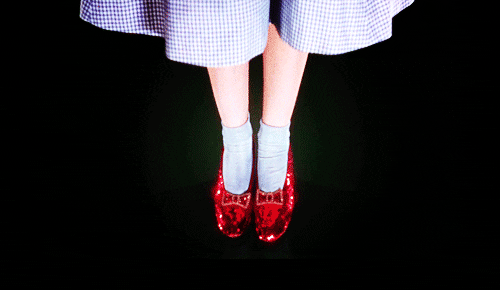 There is no place like home. An adventure story that excites the imagination as you follow sweet Dorothy on her quest to find the mighty, powerful Oz. The film explores different kinds of character types such as bad and good witches, scarecrows, tin man and the cowardly lion. You are guaranteed to have Somewhere Over The Rainbow stuck in your head and hopefully you have just as beautiful of a voice as Judy Garland, if not embrace it and be brave, one of the takeaway messages of the film.
West Side Story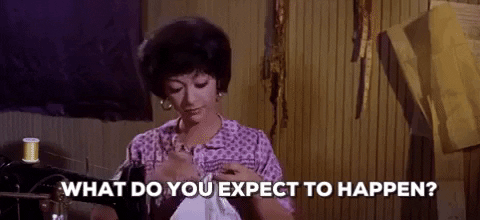 Maria, I just met a girl named Maria! A modern, musical take on the tragic tale of star-crossed lovers, Romeo and Juliet. In this adaption, the enemy families The Sharks and the Jets dance battle along the streets of New York city as lovers Maria and Tony hide their true love from their warring families.
Citizen Kane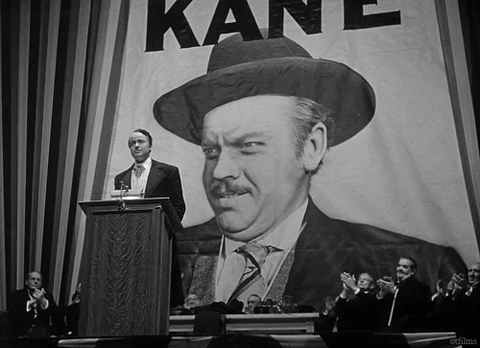 It's been given the title of the 'best film ever made'. Wowie, that's not easy to live up to. Director Orson Welles' non-linear, mystery narrative takes us on a journey of a journalist's quest to find out the meaning behind the last word of media mogul Charles Foster Kane. So what does Rosebud mean exactly? Well, you'll have to watch and find out.
La Dolce Vita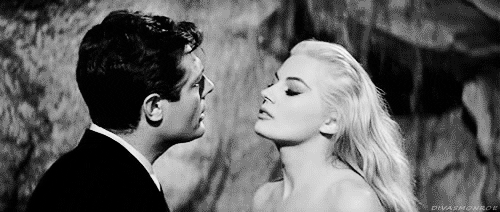 Marcello Mastroianni stars as Marcello Rubini, a reporter who has all kinds of naughty rendezvous with beautiful, glamorous movie stars and celebrities all over Rome. There is nothing more OTT than Anita Ekberg being all sultry in the Trevi Fountain dressed in haute couture.
Singin' In The Rain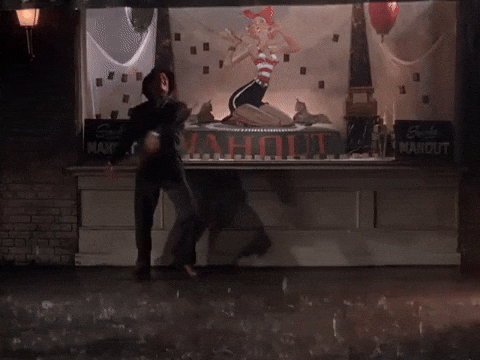 A feel-good movie that will leave you with an appreciation for the rain and make the most out of every situation. Starring Gene Kelly and Debbie Reynolds this film is lighthearted and pokes fun at the transition from silent to sound film. A downpour of rain isn't all bad! You'll be haaappy again in no time.
Sabrina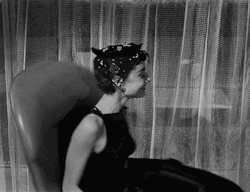 Another Audrey Hepburn classic where she plays the beautiful Sabrina, a chauffeur's daughter who returns home after two years in Paris. She catches the eye of David, the playboy son of one of her father's rich employers, much to Sabrina's delight as she has been secretly in love with him for years. But we all know that bad boys are dangerous…
Psycho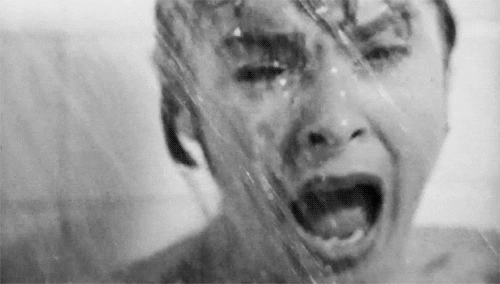 Hitchcock's most famous film. His experiment with exploitation cinema changed the face of horror forever. Marion Crane played by Janet Leigh reigns as the official scream queen, never to be knocked off her throne…even if she did get offed mid-movie, spoiler alert!
Sunset Boulevard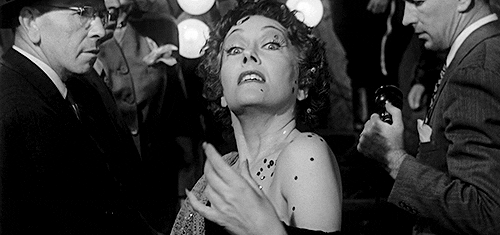 A classic murder mystery which starts with a discovery of the body of ageing silent film actress Norma Desmond floating dead in her pool. One of the earliest whodunit films which has you hooked seconds into the movie.
The Wild One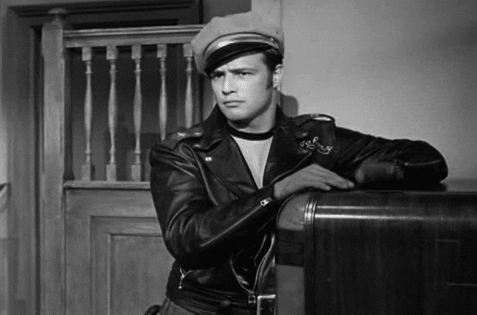 A young Marlon Brando riding a motorbike, yes please! Brando plays bad boy Johnny as he rolls into town with his motorcycle gang for a biker competition. Here comes trouble!
Rebel Without A Cause
Why do us girls love that brooding, tortured soul kinda guy? Enter another Hollywood heartthrob…James Dean (sigh). This film encompasses all the feels of being a moody teen. 'If I had one day when I didn't have to be all confused and I didn't have to feel that I was ashamed of everything'…Jim Stark you are so relatable.
Funny Girl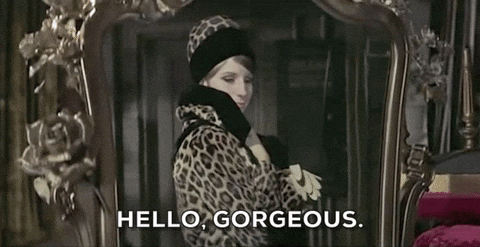 The musical film that won Barbra Streisand her first Academy Award. It follows the vibrant Fanny Brice as she makes her way to stardom as a Broadway star. The film encourages you to follow your dreams but probably don't fall for a professional gambler like Fanny did, he might just end up going to prison for fraud.
The Seven Year Itch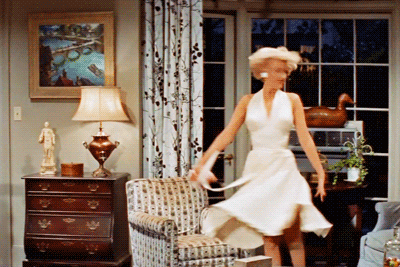 What is the first thing you think of when you see or hear the name Marilyn Monroe? It's probably her dressed in that little white dress being blown up over a subway grate. This romantic comedy will leave you in stitches and inspire your next Halloween costume. I know it's overdone but you can never go wrong, it's a classic for a reason.
Rosemary's Baby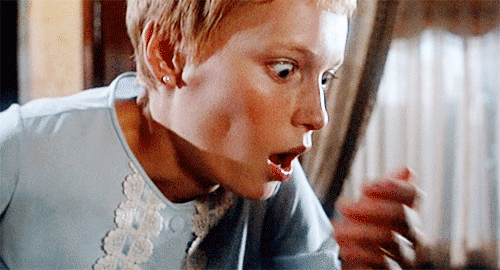 A young husband and wife move to a new apartment in New York City ready to start a new stage in their life as a married couple. When Rosemary Woodhouse, played by Mia Farrow becomes pregnant and strange and ominous things start to occur in their apartment, Rosemary believes that her unborn child is not of this world…queue creepy music and creaking doors.
The Sound Of Music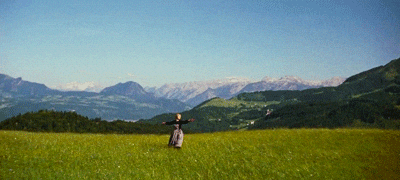 Who else knows the lyrics to every single song? I do and I'm not ashamed at all. This was one of the first movies I ever watched as a kid, besides the Disney films and last year when I was in Salzburg, Austria I went on a Sound of Music Tour. One of those tours where you can sing-a-long to the songs on the tour bus and stop off at the famous movie sights. No shame, I even did a little re-enactment of 'I am Sixteen, Going on Seventeen'. Too bad I was missing my very own Rolf.
Roman Holiday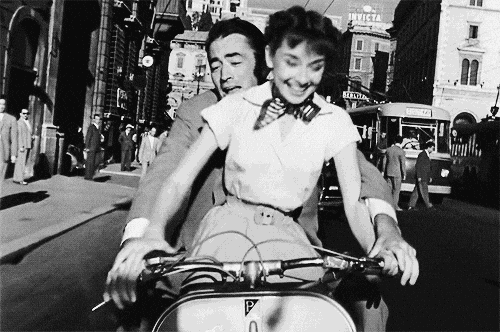 The last but definitely not the least Audrey Hepburn film on this list (if I could include every one of her films I would). Princess Anne, played by Hepburn sneaks out one night in Rome on her European tour and is found by journalist Joe Bradley. Romance soon follows…
Taxi Driver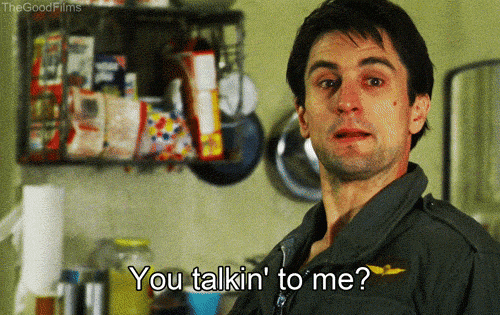 Travis Bickle takes a job as a New York taxi driver and witnesses the grimy, dirty secrets of New York nightlife and the interesting, troubled people that take a ride in his taxi.
Gone With The Wind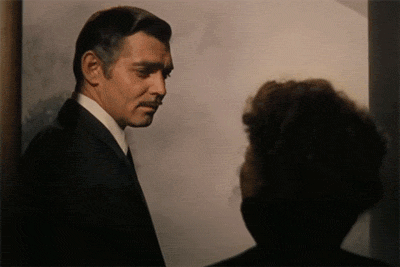 Scarlett O'Hara, I bet you've heard that name before. She is the fictional female lead in this classic civil war drama featuring a complicated love triangle.
Vertigo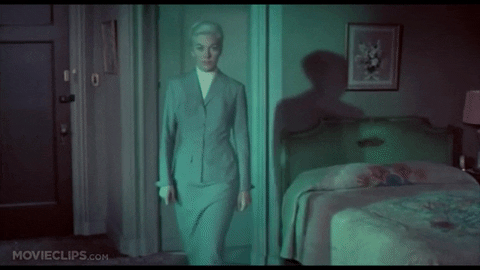 Another Hitchcock masterpiece, this film follows an ex-police officer with an intense fear of heights who is hired to prevent an old friend's wife from committing suicide. Not the position you want to be in if you constantly find yourself on the rooftop of buildings.
The weirdo who enjoyed citizen Kane: Tamara Bose.